One afternoon, Vickie and I had lunch at Paradiso 37 at Pleasure Island. The chips and salsa were fresh, and the Mexican dishes were decent (I had chicken enchiladas with verde sauce). The overhead music was interesting – a combination of current pop music and country songs. I'm not normally a country music fan, but I enjoyed tapping along with really good two-step boot-sliding music.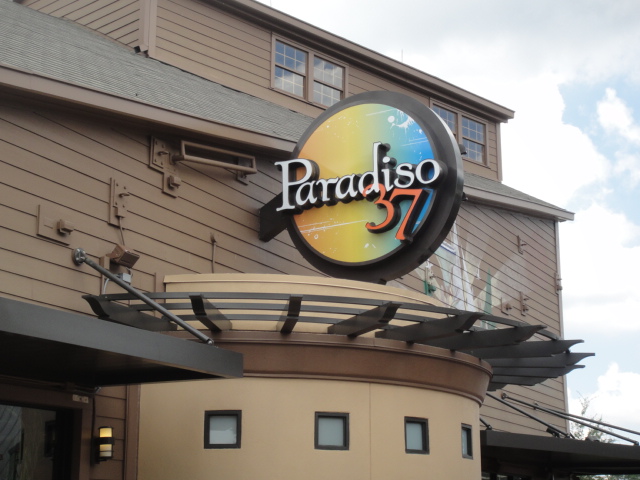 After lunch, we lined up to soar high in the Characters in Flight balloon. It was a sunny and mostly clear day, so we knew we'd be able to see for miles from 400 feet in the air.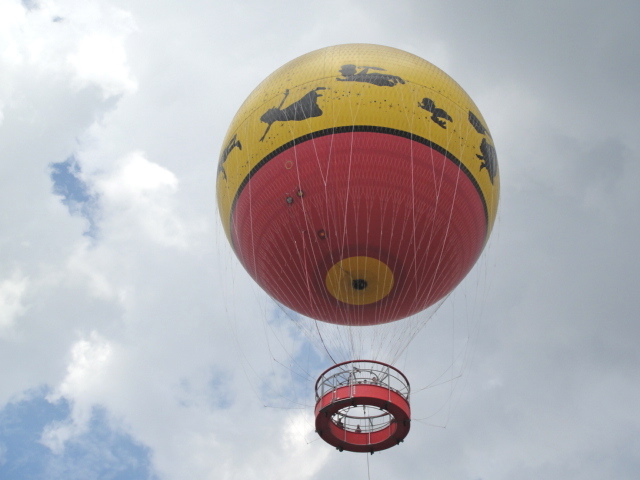 During ascent and descent and while tethered at the top, I snapped many photos from the balloon deck. Here's Future World at Epcot
and Planet Hollywood
I thanked our pilot for a great experience!
Vickie and I wandered over to Wolfgang Puck Cafe to check out the classic Hidden Mickey on the mosaic tile pyramid behind the check-in counter. It's still there!
Two friendly employees showed us some other Hidden Gems in the mosaic. Check out the red fork at the lower right front of the pyramid
and an orange spoon high on the right side of the pyramid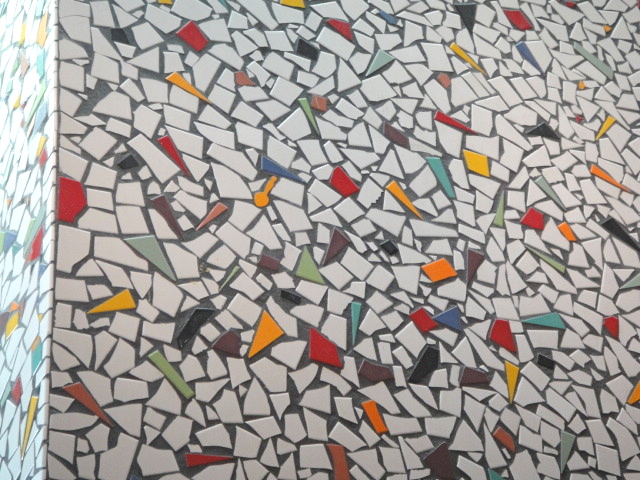 Don't miss the purple fork on the right side, below the spoon
The tile artists had fun with this mosaic design, and I'm glad they included Mickey!