This blog will cover the final evening of D23's Flower and Fireworks Celebration.
After the morning sessions, we had free time to roam the parks and catch the last day of the Flower and Garden Festival.
I enjoyed dinner with some friends and then went over to Epcot for the final 2 events of the D23 Flowers and Fireworks Celebration.
First off, reserved seating for the Flower Power Concert with Chubby Checker and the Wildcats. I'll let the photos speak for themselves except to say, this was a VERY entertaining, high energy show. The time went way to quickly!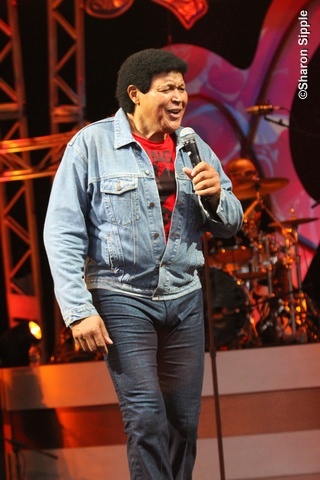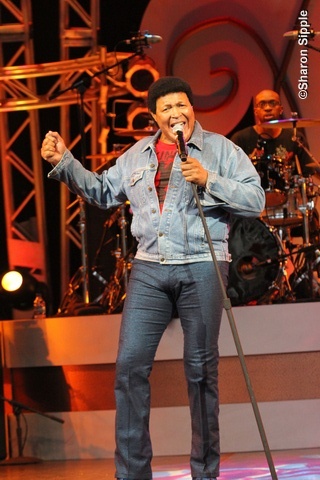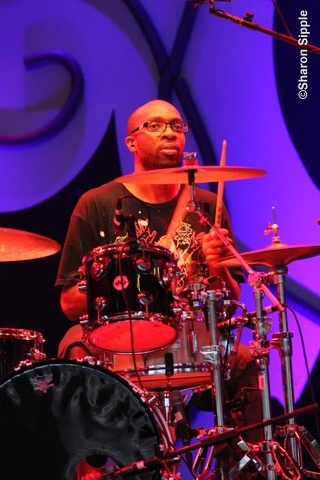 Chubby invited the ladies in the audience to come on stage and sing and dance with him. Many D23 members as well others in the audience went up and had a blast.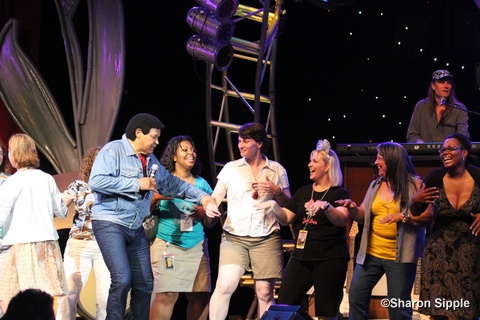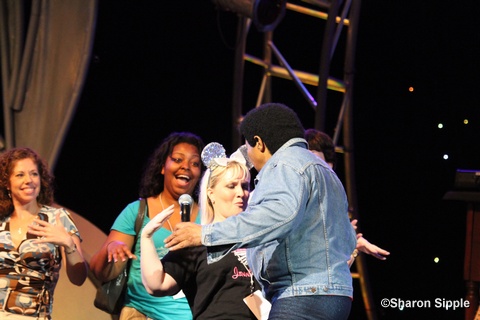 Back to the "regular" show ….
…Then the men were invited up on stage!
A great time was had by all! The time flew by!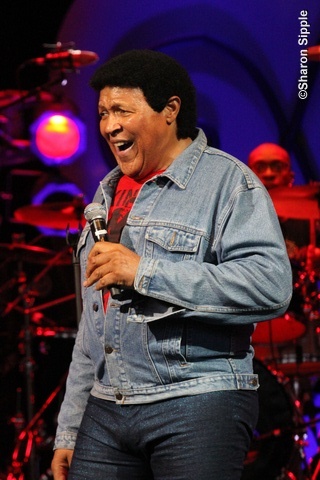 Next, our final event, a private IllumiNations Dessert party in the Italy Isola. We weren't sure if the rain would hold off, but it did, mostly. The one time it started to drizzle, out came all the rain ponchos so we would stay dry.
Desserts were great!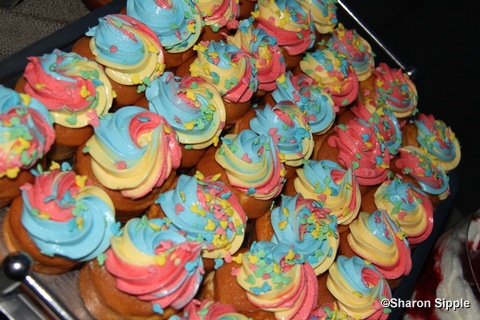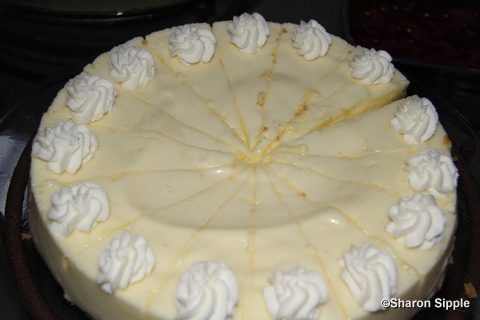 IllumiNations is the perfect way to end a day at Disney!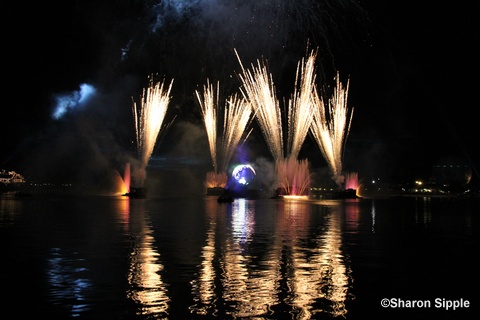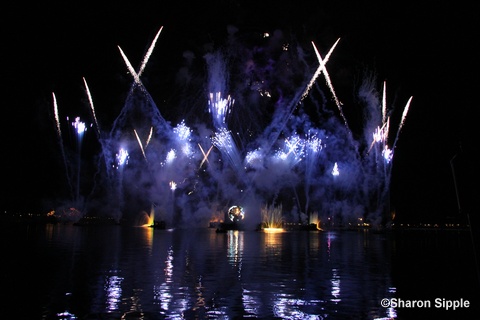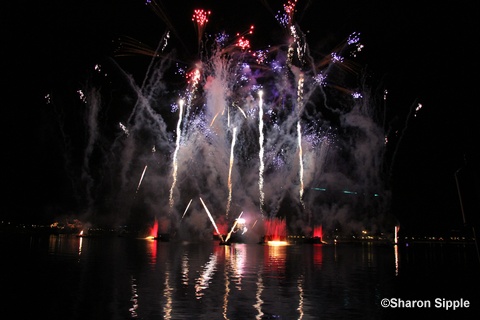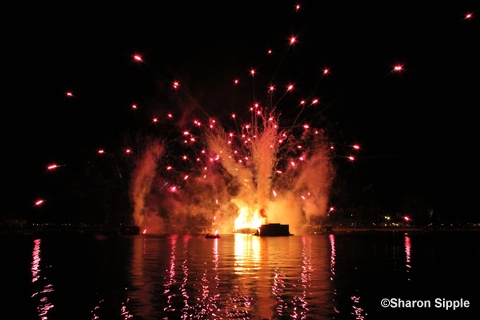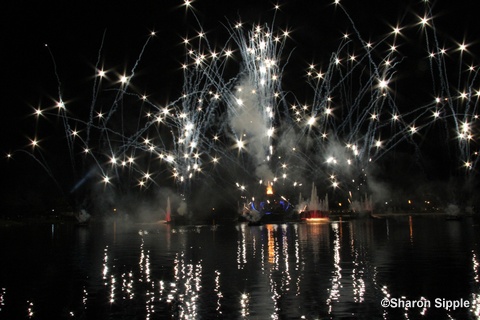 Thanks to Sharon Sipple for photographing the D23 event for AllEars®. I would also like to thank D23, Barry and all the presenters who made the entire event very special. Highlights for me were the talks by … I started to list my favorites and then realized I enjoyed all the presentations. Each one was unique and interesting.
A number of your have asked if I felt it was worth the price of $195. Realizing that special events have an expensive price tag everywhere at Disney – I did feel it was worth the money and very glad I attended the Flowers and Fireworks Celebration 2010.
It was great meeting so many fellow D23 members and also many AllEars® fans!
I look forward to the announcement of another D23 event at Walt Disney World!
Hey, see this little green button? Well, it allows you to share this blog with your family and friends quite easily. Give it a try; it's pretty neat!