This time next week I will be waking up at the Disneyland Resort! This should be quite an exciting trip highlighted by the Grand Opening of the World of Color at Disney California Adventure.
Speaking of Disney California Adventure, a new logo (minus the apostrophe) was introduced last week: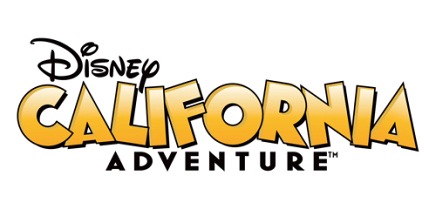 If you haven't paid much attention to the goings on at the Disneyland Resort, there is certainly lots to talk about! Back in 2007 a huge expansion to Disney California Adventure was announced. Some of the attractions, like Toy Story Mania have been open for some time now, but what's coming…….. will be amazing! For instance there is the new Little Mermaid attraction, a whole new addition called Carsland (coming 2012), a new entrance to Disney California Adventure and more.
But for now, I'm excited about the World of Color which officially opens on June 11th. All Ears will be on hand for the Press Debut as well as the official opening. We'll be bringing you live coverage via Twitter, Facebook and this blog!
I have also booked a World of Color Dinner Package and will share the ins and outs of that experience (and if it is worth the money).
Even with this extremely anticipated show, there is so much I want to see that has changed since last year! My "todo" list includes seeing Captain EO, Great Moments with Mr. Lincoln, and Disneyland's own version of Summer Nightastic!
Summer Nightastic not only includes the World of Color, but also "Magical" a special fireworks show at Disneyland, the new Toy Story 3 characters in Toy Story Mania, Dance the Night away in Tomorrowland, and Glow Fest!
"Glow Fest begins with the sound of drums and powerful rhythms that will draw you to Sunshine Plaza. An electric energy fills the evening air. As the sun goes down, colors burst to life and music starts to play from a brightly-lit stage that seems to glow. Dancers and world music performers create a fun vibe that you will only find at Disney California Adventure park. During Summer Nightastic! the daily experience takes center stage in Sun Plaza from 6 p.m. to 8 p.m. and continues in the Hollywood Backlot until Park closing."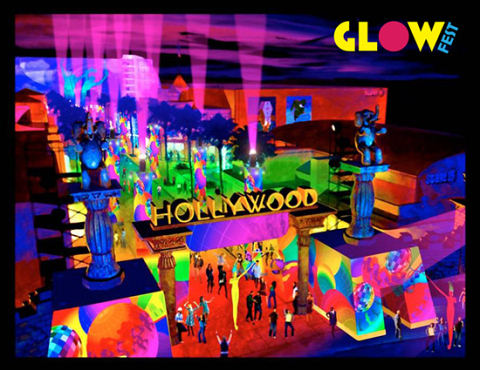 What else is on my list?
Don't forget to come to the All Ears Meet and Greet on June 11, 2010 at 9:30am
LaBrea Bakery Express – Downtown Disney. Laura Gilbreath and myself will be co-hosting!
I've also signed up for a Segway tour of Disney California Adventure, will check out some Disneyland dining experiences and check out what else is happening at the Disneyland Resort.
So stay tuned for a week of fun, excitement, crowds and photos beginning June 8th!
Be sure to follow me on Twitter http://twitter.com/allearsdeb
Check out the AllEars Facebook page http://www.facebook.com/AllEars.net?ref=s
and watch this blog!
Hey, see this little green button? Well, it allows you to share this blog with your family and friends quite easily. Give it a try; it's pretty neat!