As of this very moment my home sits in a Winter Wonderland surrounded by snow and ice with freezing rain falling from the dark skies above. It is unlike Alice's Wonderland, although today is my unbirthday. There's no Mad Hatter in sight nor the White Rabbit zipping by with or without a watch in hand. There are, however, two cats who "meow" at me from time to time and tap me on the leg while I sit at the computer desk. Undetermined what to write for my blog and chilled by the storm outside, I decided that a nice stroll down memory lane (vs the plank) would warm me up. I hope you enjoy these photos from my very first cruise.
Disney Wonder, December 2007

Before departing the stage, Captain Mickey high-fives Goofy.

On the walking tour of Nassau, we stopped into a church. I found this chandelier to be the most interesting item.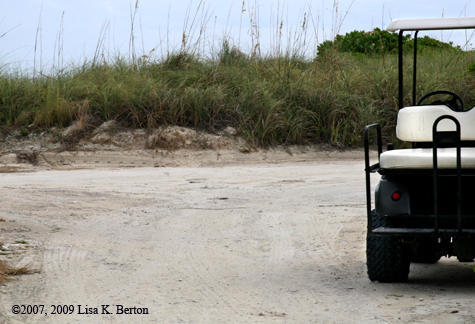 Disney's private island is Castaway Cay. This reminded me of Cape Cod.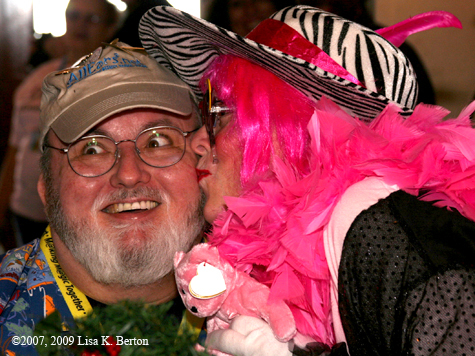 My friend Ray got a surprise smackeroo from Ms. Dee Vah.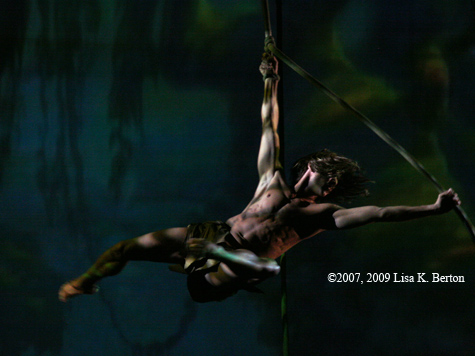 I loved the musical productions. Tarzan had very little lighting and most of it was green and blue. It certainly made you feel like you were watching him in the jungle.