As Scott previously stated, this week's theme is birds. I love birds but I'm especially fascinated by parrots. I think it started when I was a child and we'd visit my aunt and uncle in Miami. They had tons of animals, including a few parrots. One of them would call to my cousin whenever the phone rang, "Ellis, telephone." Another would whistle at my aunt. Those birds gave me very happy memories.
Disney's Animal Kingdom is home to a great variety of birds including several types of macaws. Here we have a Hyacinth Macaw doing what comes naturally.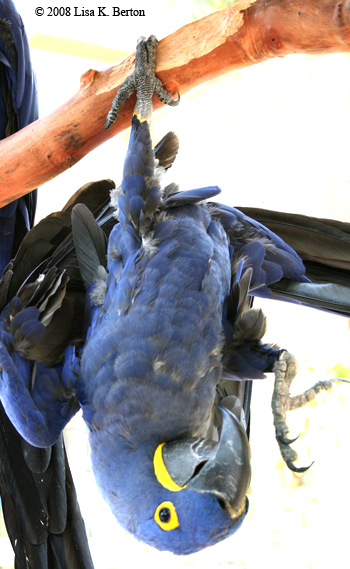 If you'd like to explore and learn more about birds, visit Jungle Island (formerly Parrot Jungle) in Miami.