Groups of circles abound on Disney property. But which circle threesomes can count as decent Hidden Mickeys? Some are convincing and some not. What do you think about the following images?
Three cannonballs along the left entrance queue of Pirates of the Caribbean might form a classic (three-circle) Hidden Mickey. Look for them between barrels in an "Armeria" alcove to your right about halfway through the queue. (Thanks to John and Samantha and Brian Jonckheere, and Charles Tyner).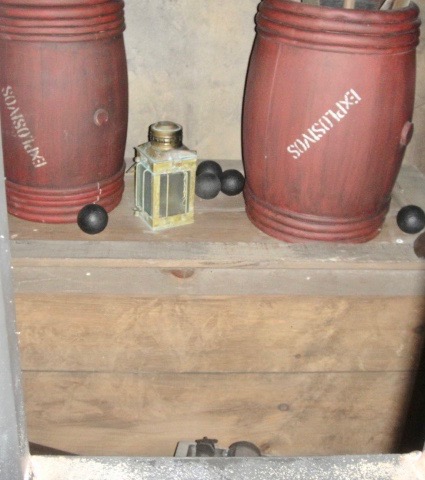 At Casey Jr. Splash 'N' Soak Station, check out the monkey on top of the Clowns boxcar with green plants on its head. Three circles at the left lower part of the plants might simulate an upside-down classic Hidden Mickey. Is it close? (Thanks to Octavio Perez).

In Mickey's Star Traders shop, a classic Mickey made of three clear domes is over an entrance door in the mural that encircles the upper wall. A red tower is in the dome that forms the "head" of Mickey. To the left of the upper third of the red tower, three circles (the "ears" are incomplete) might make Mickey. (Thanks to Martha Tischler).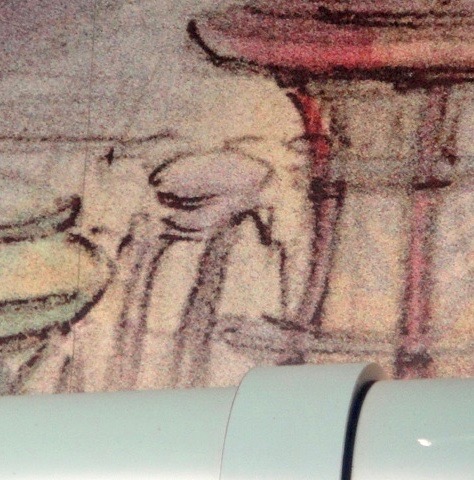 Study the last video monitor to your upper left on the moving walkway at the exit of Space Mountain. Three craters on the surface of Mars below the word "Play" in the phrase "Where Serious Golfers Go to Play!" kind of look like Mickey. (Thanks to Bill and Kari Middeke).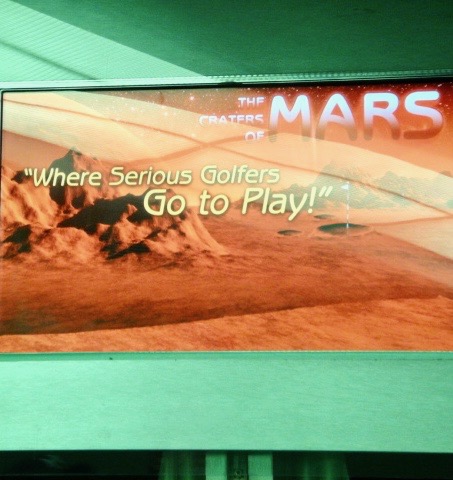 Have a great time looking for Hidden Mickeys!