Disney can be surprisingly scary!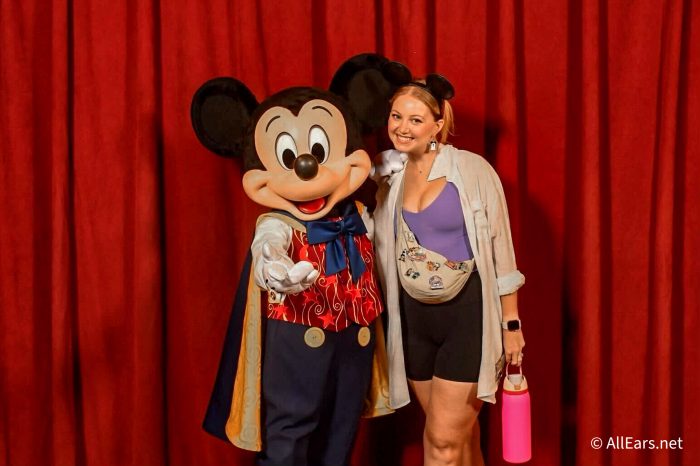 From thrilling rides like Tower of Terror to the surprisingly scary rides like Astro Orbiter and even intense rides like Dinosaur, Disney World has more thrills than people give them credit for. However, this Magic Kingdom thrill might be a bit more surprising to you!
Over in Magic Kingdom, there are some thrilling rides like Astro Orbiter, Space Mountain, and Tron. These rides are all pretty exciting in their own ways and sometimes a little scary (especially if you're scared of the dark!)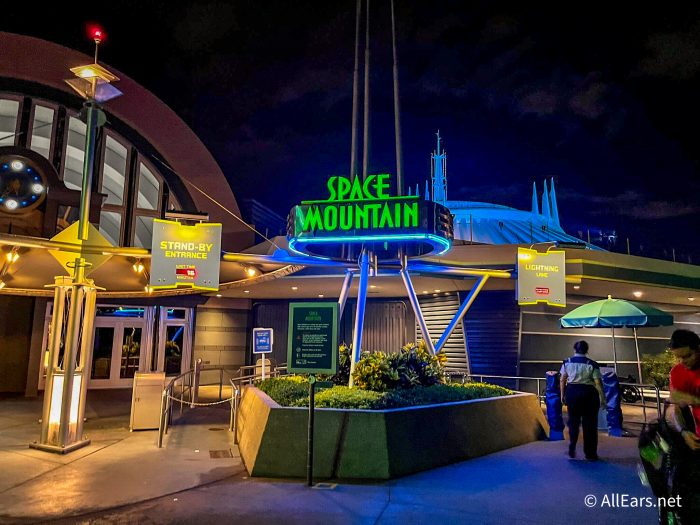 While these rides being scary might not surprise you that much, I do think you might be surprised that one of the scariest places in Magic Kingdom isn't even a ride. That's right, Tom Sawyer Island is actually the scariest place in the original Orlando theme park. Let me explain!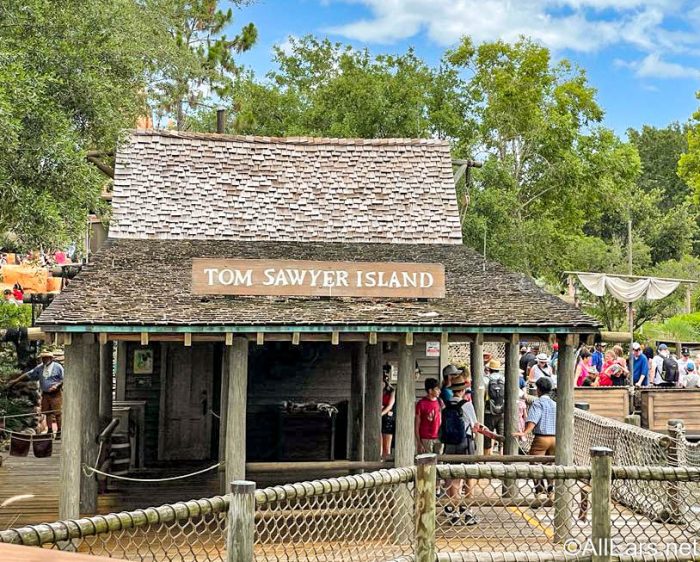 Tom Sawyer Island can be found over in Frontierland where guests have to take raft boats over to the walk through attraction. The island opened in 1973 and currently has several walk through attractions such as Fort Longhorn, the windmill, the barrel bridge and more!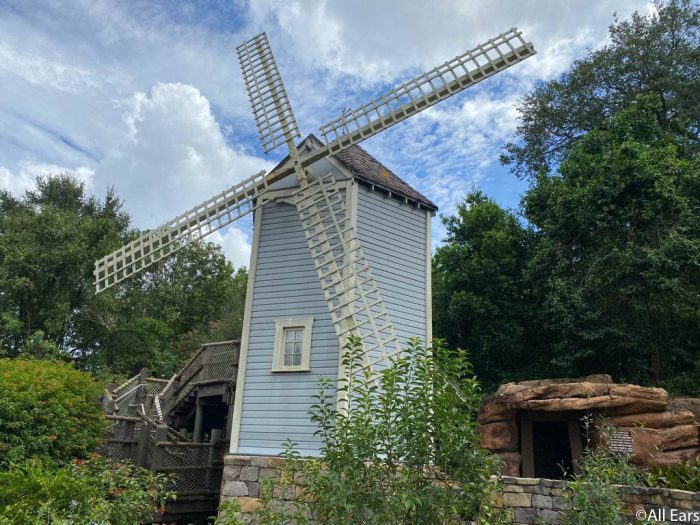 This area can be a great spot to get away from crowds, find some shade, and relax for a bit during your park day but I have to issue you a warning! This place can get scary! Easily, the most nerve wracking place I've been to in Magic Kingdom is the caves on Tom Sawyer Island.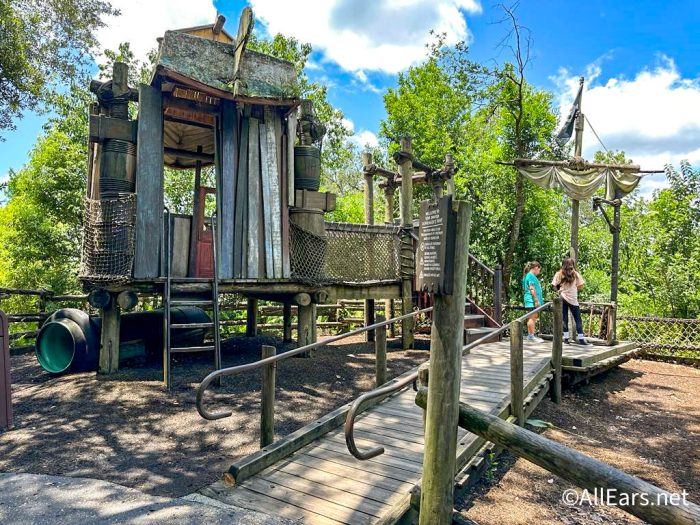 There are several caves scattered throughout the island. The caves are dark, narrow, have uneven flooring, and feature low ceilings in several areas. It might not sound that bad but they are genuinely scary!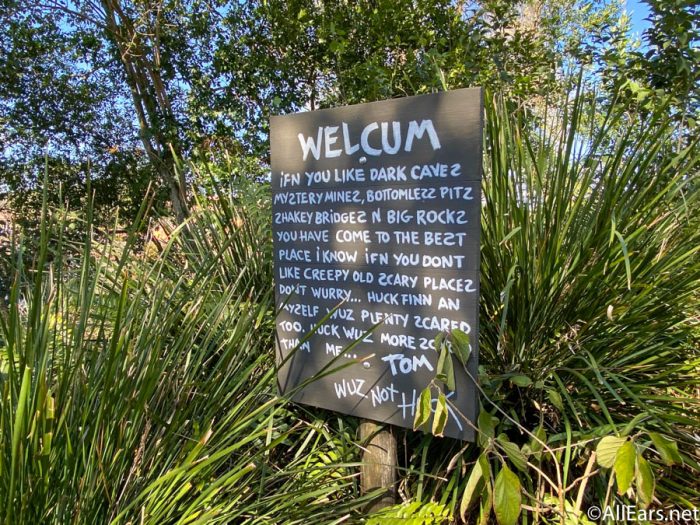 It's hard to tell if other people are in the caves, and it's hard to see in front of you! As someone who gets anxious over jump scares and dark spaces, these are my nightmare. I also believe it's the closest thing to Halloween Horror Nights in Disney World. (That's only a half joke.)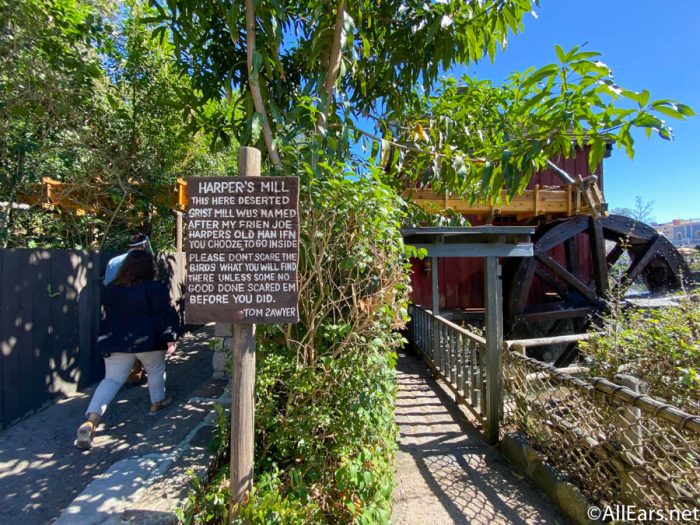 The island is also not accessible to everyone. Manual wheelchairs are able to go aboard the rafts, however, once on the island guests musts be ambulatory to be able to explore the caves and the rest of the attraction.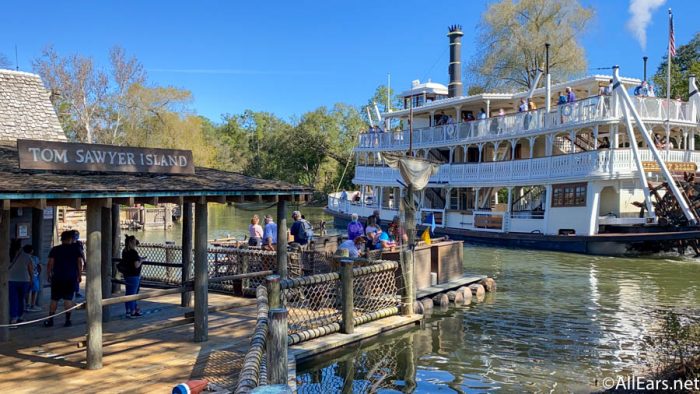 While I adore this attraction, there is no denying how scary these caves can be! To see us explore the caves, check out our We Play The Price Is Right In Disney World video right here!
Overall, Disney World can be surprisingly scary but there's no need to worry! Remember to keep following AllEars for all of your Disney trip planning tips and tricks to help your prep for your next adventure!
What do you think is scary in Disney World? Tell me in the comments!