McDonald's has been around for decades and has changed a lot over the years.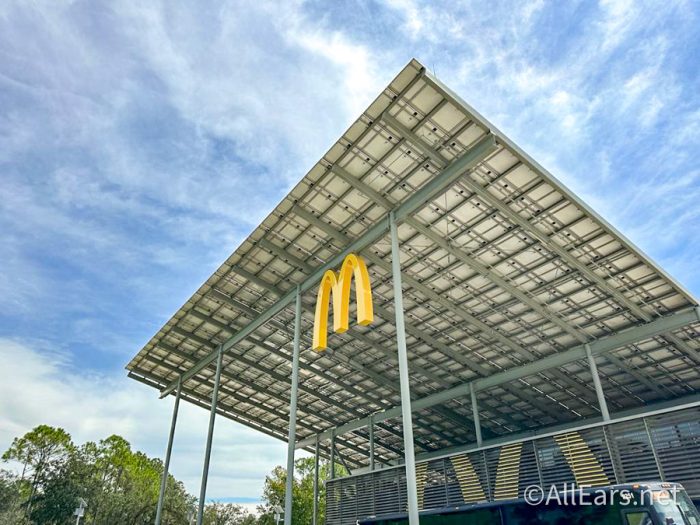 The company had a partnership with Disney from 1996 to 2006 that allowed McDonald's fries to be sold in the parks. While the partnership is no longer in effect, there is still a McDonald's on Disney World property, and many McDonald's Happy Meal toys are from new Disney movies and TV shows. But do you know just how much McDonald's Happy Meals have changed over the years?
The Happy Meal was introduced in the United States in 1979, according to The New York Times. The original boxes came with a burger, fries, cookies, a soft drink, plus a small toy.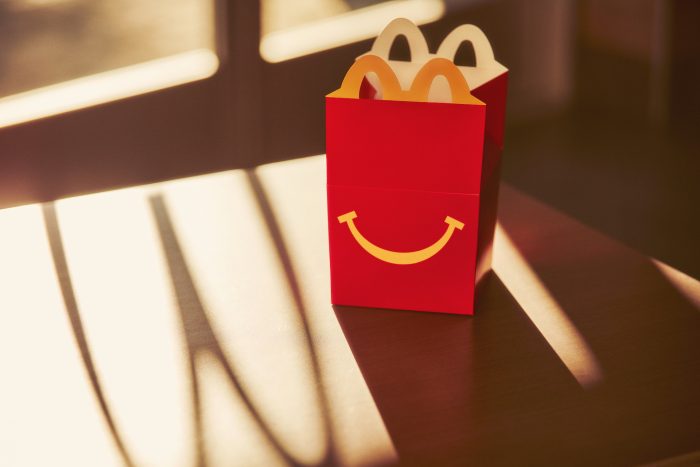 Chicken nuggets weren't added as an option until 1983, and milk was introduced as an alternative drink option in the late 1980s, per Insider.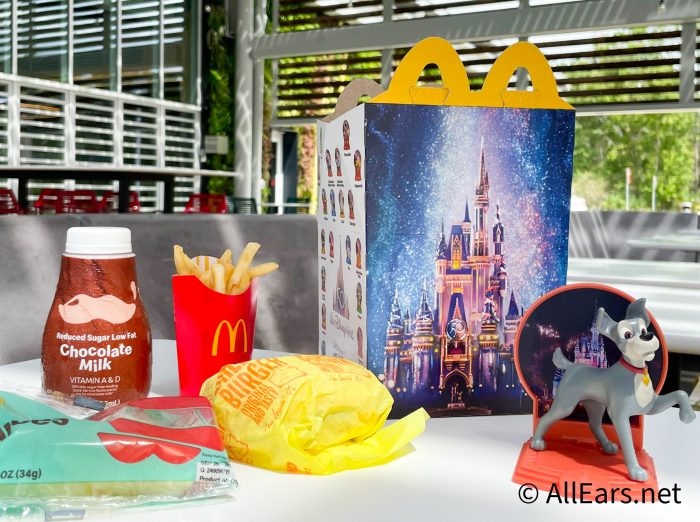 By the early 200s, the first round of big changes came to Happy Meals. Kids could order reduced-fat regular, chocolate milk, or apple juice instead of a soda, and apple slices replaced cookies.
Then, in 2011, the company announced it would more than halve the amount of fries in a Happy Meal and add fruit in an attempt to "reduce the overall calorie count by 20 percent." McDonald's did NOT take the toys away from Happy Meals, despite the encouragement to do so from health-conscious consumers, per the New York Times.
Then, in 2016, McDonald's removed chocolate milk and cheeseburgers from the menu for Happy Meals, although they could still be specially requested. McDonald's promised that at least 50% of their Happy Meals would have 600 calories or fewer and would cut sodium, saturated fat, and added sugar by 2022.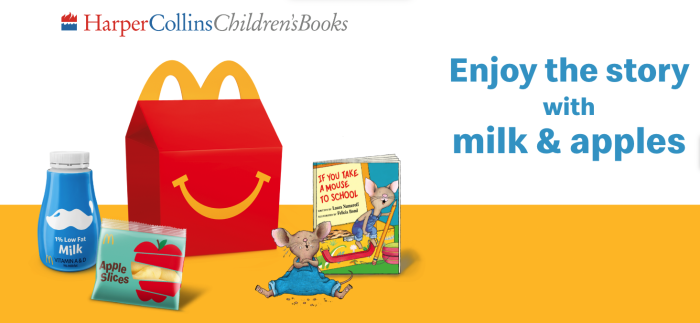 Looking at the toys included in Happy Meals, many McDonald's have pledged to reduce the amount of plastic toys used in the near future or to at least make them more sustainable. This is why we're seeing many more paper puzzles, books, and smartphone-related "toys" nowadays.

We know a lot of our readers are fans of McDonald's, so we keep our eyes peeled for all the latest news — stay tuned to AllEars!
Join the AllEars.net Newsletter to stay on top of ALL the breaking Disney News! You'll also get access to AllEars tips, reviews, trivia, and MORE! Click here to Subscribe!

Do you find yourself getting Happy Meals often? Tell us all about it in the comments below!