In addition to the ACTUAL rules at Disney World, there are also a lot of unspoken ones.
These rules tell you things like always be at rope drop, spend as much time as you can in the parks, make one dining reservation per day, and more. But, we have a confession to make — even though we often talk about these unspoken rules ourselves, we don't always follow them.
When we tell you these rules, we often tell you that the most important thing is to do what feels right for you and your family! And sometimes, the unspoken rules just don't work for us, either. So, we're about to be brutally honest with you. These are the unspoken rules we can't stop breaking in Disney World.
We don't rope drop
Sure, we tell you that if you want to get some of the shortest lines in Disney World, your best bet is to rope drop the parks. Except that we don't always do that. Okay, first, we like our sleep, so rope drop interferes with that.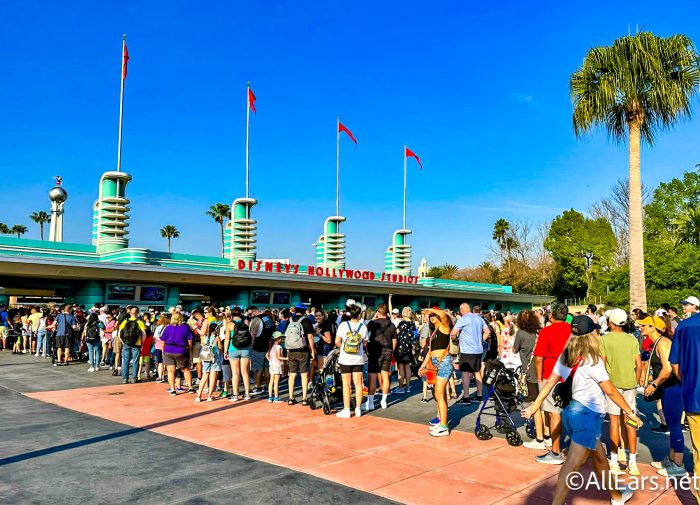 However, there are also often very long lines to get into the parks at rope drop in Disney World, and we just don't like dealing with that either. We sometimes wait until later in the day and then stroll through the park's entrance with zero wait.
We don't watch the fireworks
Okay, so if you're going to Disney World, you've probably been told that you HAVE to watch the fireworks. Well, we don't watch the fireworks that often. Now part of this is because we've already seen the show, and if you haven't, it's definitely worth watching the fireworks! BUT, you'll find SUPER short ride wait times during fireworks — so we'll be riding attractions.
And the fireworks usually bring HUGE crowds, especially after when everyone is trying to leave the park. If we're going to leave the park, we'll do it before the fireworks are even over to avoid that. But if you're going to watch, we do suggest planning to hang out in the park for another 30 minutes to an hour to let the crowds disperse. Grab a snack or do some shopping!
We don't buy a lot of souvenirs
Another thing that we don't do anymore is buy a lot of souvenirs. Here's the thing — we have amassed a HUGE collection of Disney stuff over the years, and we don't need anything else. Those purchases also add up over time.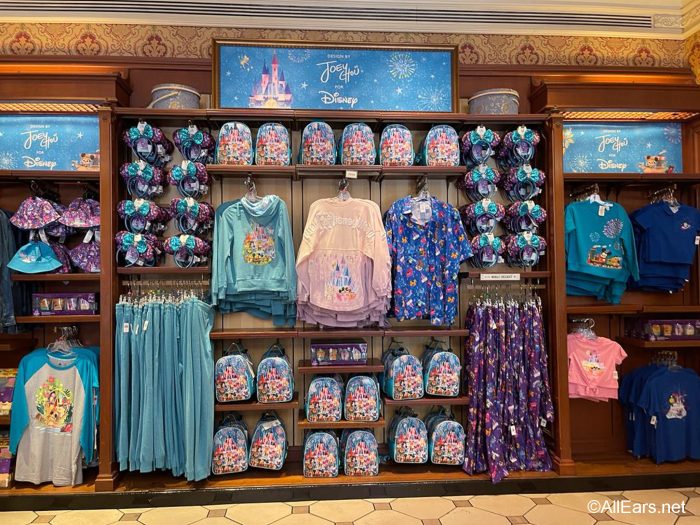 There's also the issue of fitting everything in your suitcase if you're flying home. Then there's the case of dated souvenirs, which will be outdated pretty quickly. We're much pickier with the things we buy in the parks now.
We don't visit Mickey in Magic Kingdom
We get it — seeing Mickey in Magic Kingdom is a core memory, but those lines get SO long. Why wait in a long line to meet Mickey in Magic Kingdom, when you can meet him in the other parks with a MUCH shorter line?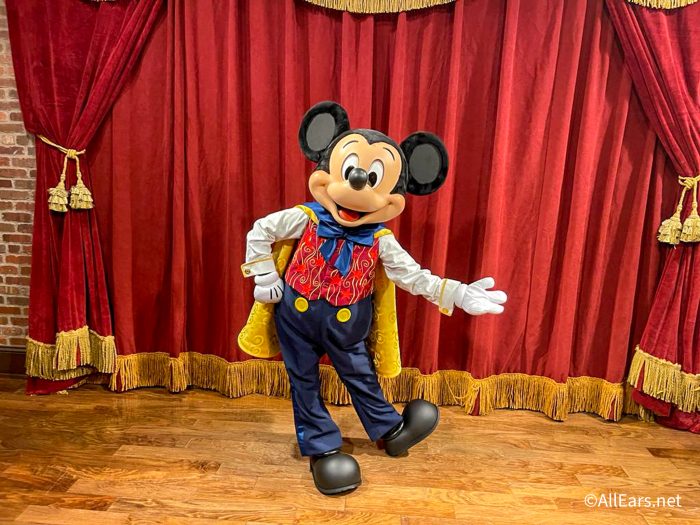 Plus you get to meet Mickey in his Sorcerer's Apprentice outfit in Hollywood Studios or meet him in his safari gear in Animal Kingdom.
We don't wait in long lines for characters
That leads us to the next thing we don't do. Sure, you'll be told you HAVE to do all the fun character meet and greets. But that means standing in a lot of lines. That takes time away from other things you can be doing. So we refuse to stand in long lines for characters.
It's way more fun to hop in a short line (when that happens) or wait for a wandering character to surprise us. That kind of spontaneity is what makes Disney World so magical.
We don't always eat table service at the parks
So you'll be told that you HAVE to eat at certain restaurants, including table service restaurants in Disney World. One of the pieces of advice we've seen a lot is that you should make at least one table service dining reservation per day.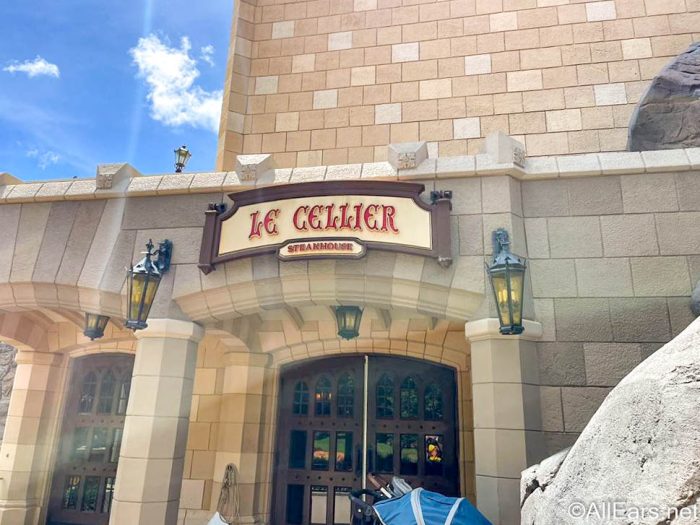 Yeah, sometimes we don't do that. Table service restaurants can take a long time, and we might have other priorities for that time in our day. We definitely enjoy our table service meals, but don't forget there's lots of great quick service available at Disney World, too, if sitting down to eat doesn't fit in your plan!
We don't buy Mickey pretzels or Mickey ice cream bars
Sure, Mickey pretzels and Mickey ice cream bars are iconic Disney snacks, but we rarely get them. There are better pretzels to be had in Disney World (like at BaseLine Tap House in Hollywood Studios), and why would we eat a Mickey bar when we can buy them in the grocery store?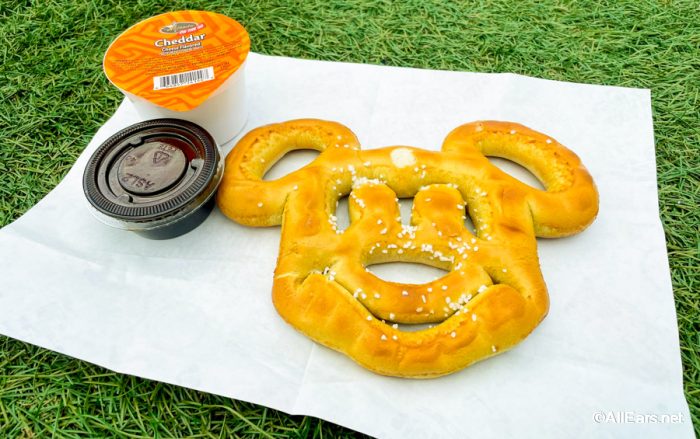 So we skip these classic Disney snacks and opt for something else (like a Dole Whip, which is still a classic Disney snack).
We don't spend all our time at the parks
Yes, you paid a lot of money for those park tickets, so the unspoken rule is to spend as much time at the parks as you can. Well, here's how we see it. You've also paid a lot of money for your hotel, so why not spend more time there, too? In fact, why not spend a day or two just resort hopping and checking out everything each hotel has to offer?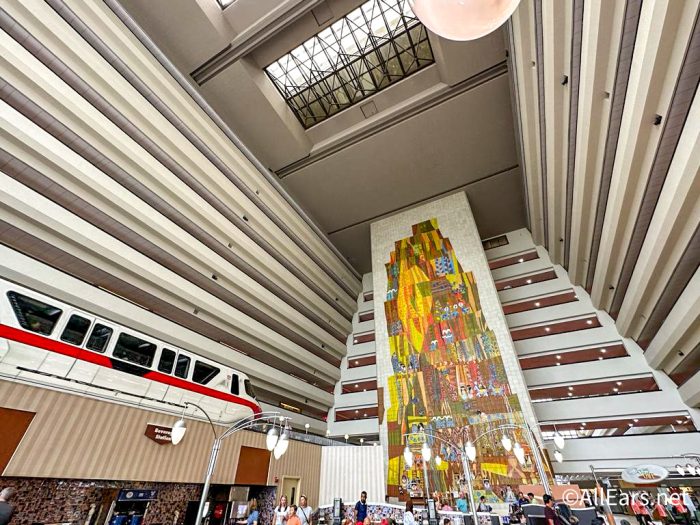 First, we think it's way too easy to get burned out on the parks if you're planning on spending all your time there. Plus, you're missing out on all the great food and entertainment you might find elsewhere. Also, be sure to make time for Disney Springs during your trip, too.
We forget to pack the essentials
We'll admit it: although we give you lists of essentials you need for your Disney World trip or things you'll need in the parks, we'll sometimes forget them ourselves. We've been caught in the parks without any kind of rain gear, and yes, we've been forced to buy a pricey Mickey poncho as a result.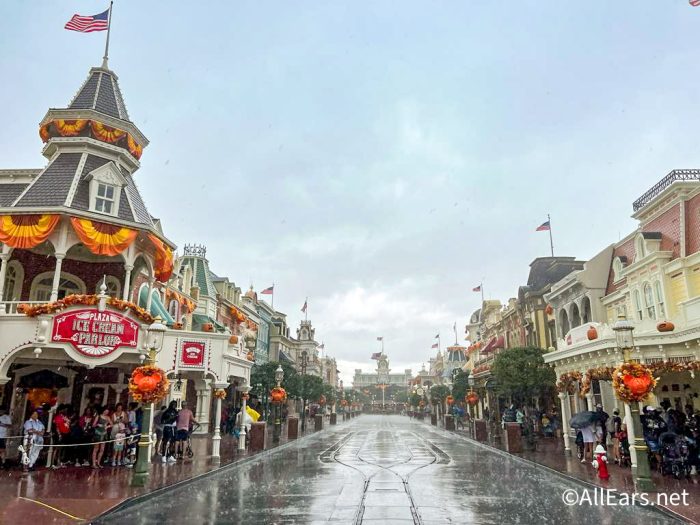 We've forgotten other essentials, too, like sunblock (and we highly recommend you do as we say and not as we do), mobile chargers, and more.
In the end, it's up to you as to which unspoken rules you follow on vacation and which ones you break. As long as it doesn't break any of Disney World's official rules, do what makes you happy and what's right for your group.
Join the AllEars.net Newsletter to stay on top of ALL the breaking Disney News! You'll also get access to AllEars tips, reviews, trivia, and MORE! Click here to Subscribe!

Which unspoken Disney World rule do you often break? Share with us in the comments!