We've seen our fair share of chaos-inducing souvenirs in Disney World.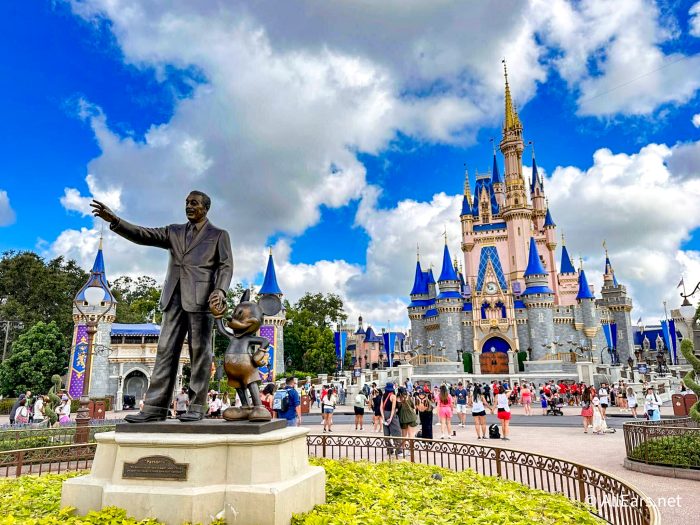 From the 50th Anniversary Starbucks tumblers to the Figment popcorn bucket, there have been quite a few items released that stirred the excitement of the masses. And now, there's a new souvenir coming soon online that we think will be incredibly popular!
DISCLOSURE: This post may contain affiliate links, which means when you click a link and make a purchase, we receive a commission.
UPDATE: The Nightmare Before Christmas Starbucks tumbler sold out before 7AM ET on September 29th. The cup will restock on October 4th — learn all about that here.
Arriving on shopDisney on September 29th is the Nightmare Before Christmas Starbucks tumbler. Combine a very popular souvenir and a very popular movie and what do you get? An item that's probably going to sell out quickly!
We've still got a few more days to wait before it arrives, but if you're already in need of a new cup, we have a few suggestions! Here are some of the Starbucks tumblers that you can buy online currently.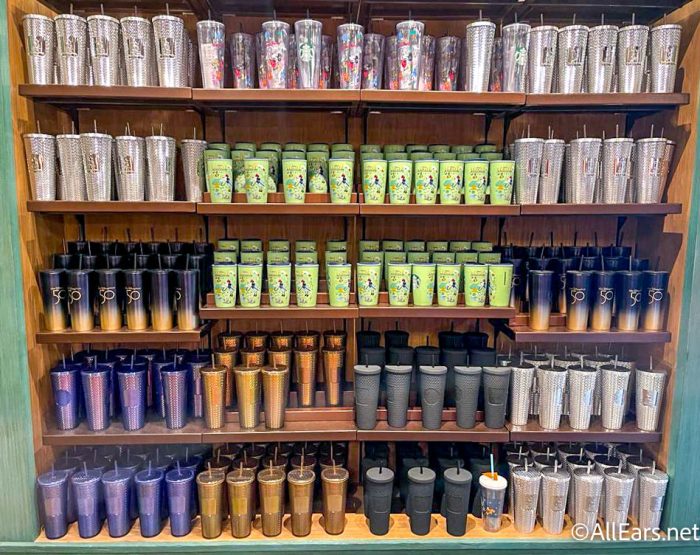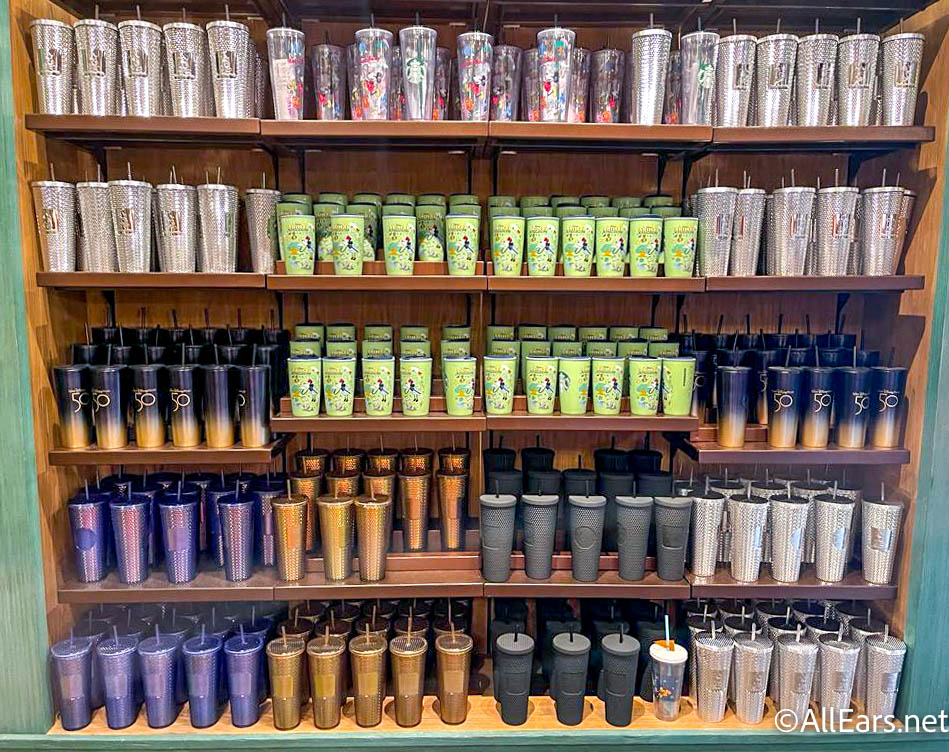 First up, we have the Walt Disney World Stainless Steel Starbucks Water Bottle. We love the stunning white and gold design of this one — it features Mickey along with several park icons.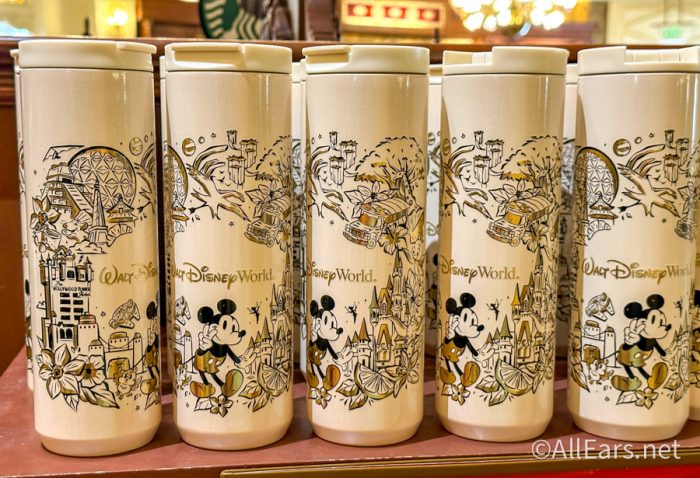 It comes with a flip-up sipper lid for easy drinking and holds 16oz of liquid.
Next up, we've got one tumbler that's still left over from the 50th Anniversary! The Black Walt Disney World 50th Anniversary Geometric Tumbler is still online, and it's on sale as well.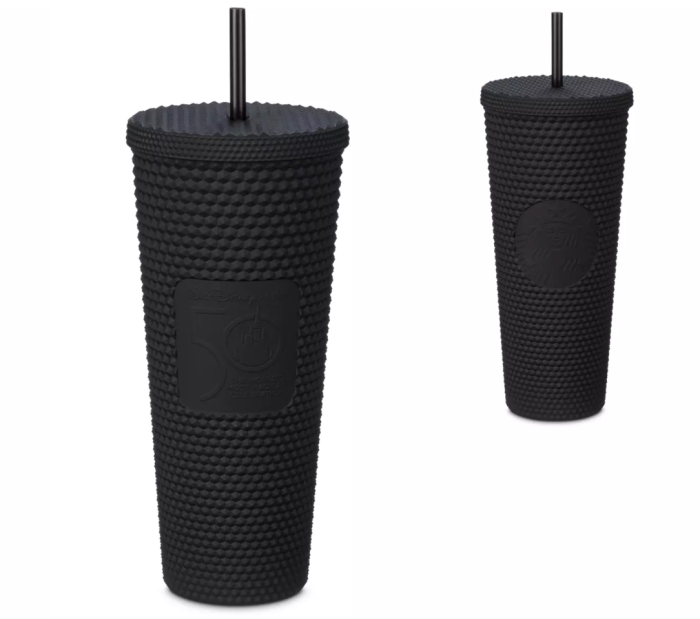 This one comes with a screw-on lid and a straw, and it's made to keep your beverages cold. One side has the Starbucks logo while the other has the Disney World 50th Anniversary logo.
GET A NEW STARBUCKS TUMBLER HERE!
Finally, there's the Mickey Mouse Disney100 Starbucks Tumbler. Boy is this thing SHINY!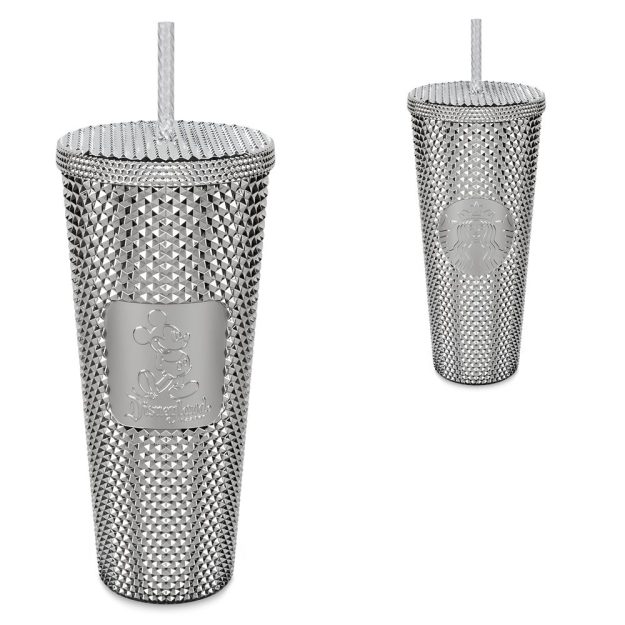 It has Mickey Mouse and the Disneyland logo on one side, with the Starbucks logo on the other side. Like the black tumbler, it also has a screw-on lid and a straw included.
CHECK OUT THE DISNEY100 TUMBLER HERE!
Those are some of the Starbucks tumblers you can get online right now! Stay tuned to AllEars for more hot Disney merchandise and all the must-haves for your upcoming Disney World vacation!
Which Starbucks cup are you planning on buying? Tell us in the comments!