Fall has officially arrived in Disney Springs!
We've been so busy celebrating Mickey's Not So Scary Halloween Party throughout August and trying out the royal treats for World Princess Week that we forgot that it isn't quite fall just yet. But the winds are changing, summer is coming to a close, and now we've got new treats to help get us in the festive spirit.
Disney Springs is usually a hot spot for new treats to start springing up when the seasons change so we find it fitting that they're getting an all-new lineup of treats and snacks that will be available through the fall.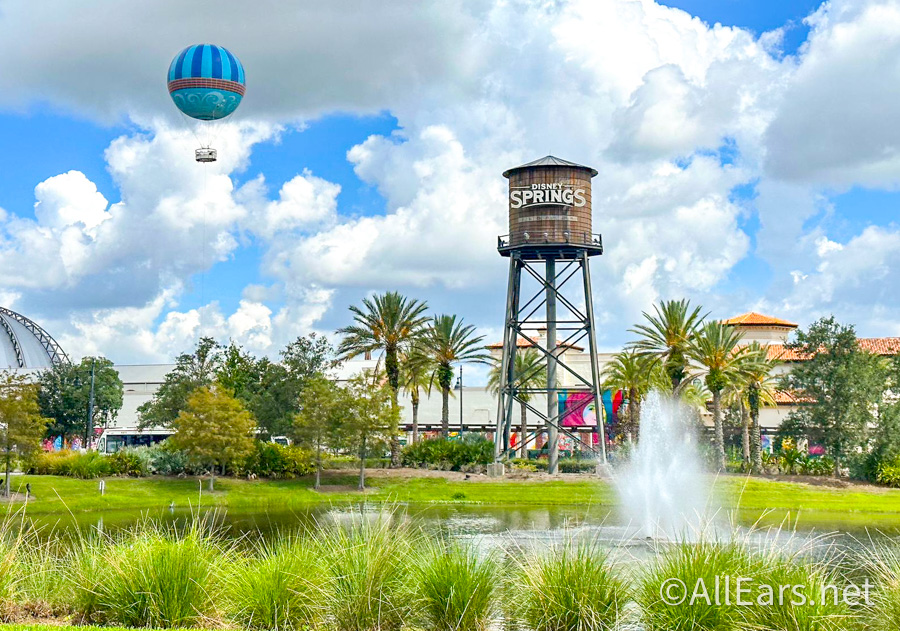 We've made it our mission to hunt down these latest snacks and help you determine which ones you wouldn't mind disappearing right before your eyes and which ones you want to taste first.
There's a new Halloween Minnie Waffle Sundae!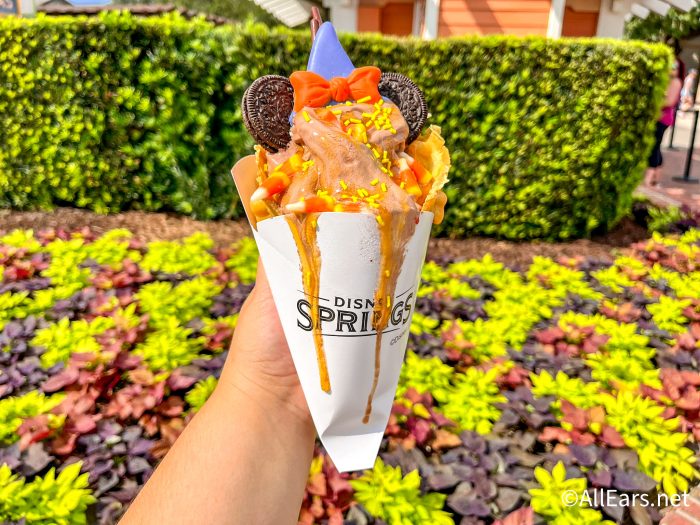 This bubble waffle is filled with chocolate soft-serve, orange sauce, chocolate cream cookies, candy corn, and chocolate sticks. It's available at Marketplace Snacks for a limited time between September 1st – October 31st, 2023.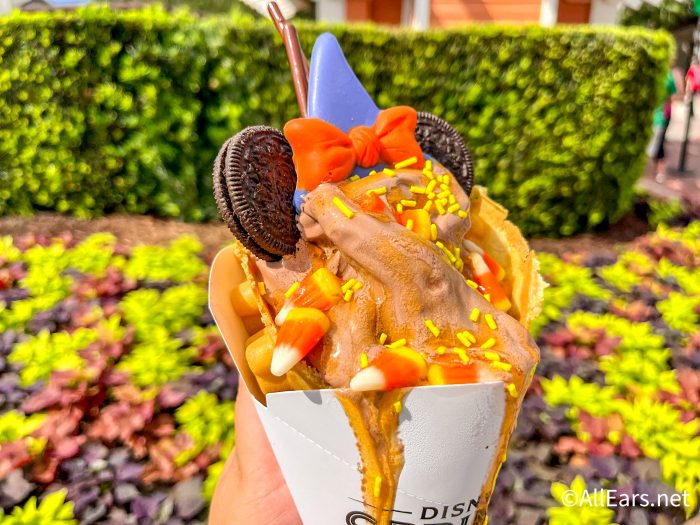 We enjoyed everything except the orange sauce, which was honestly kind of gross and sour-tasting. But we think it's a great portion size for the price, so if you love waffles and chocolate ice cream, grab some waffles and give it a try.
You'll also find several new tasty treats at Swirls on the Water for Halloween. These limited-time treats can be found from September 1st through October 31st, 2023!
You'll scream for the Haunted Mansion Cone found here. It's made of Pistachio and purple cheesecake soft-serve swirled in a black vanilla cone with a Hitchhiking Ghosts chocolate medallion for $6.49. We loved how balanced the flavors were in this one. This one also melted VERY quickly, so we recommend getting it closer to the evening hours.
A fall-inspired DOLE Whip Sampler is also here for the season!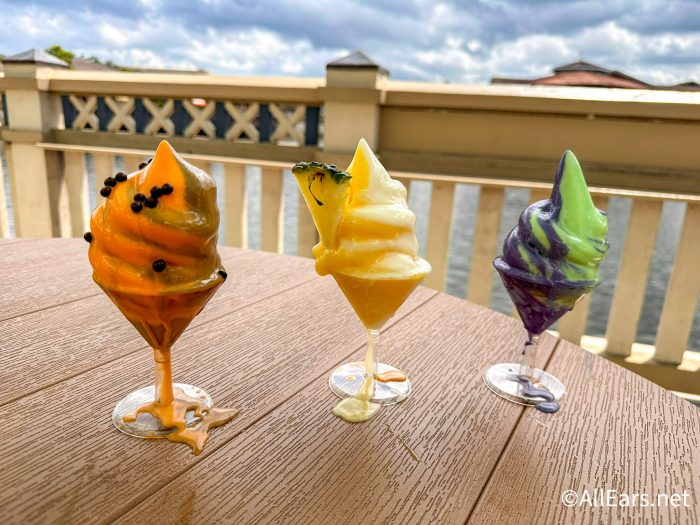 It's made up of DOLE Whip and vanilla soft-serve with pineapple wedge, pumpkin, and salted caramel soft-serve with caramel sauce and caramel crisp pearls, and pistachio soft-serve and purple cheesecake soft-serve with roasted salted pistachios all for $7.49.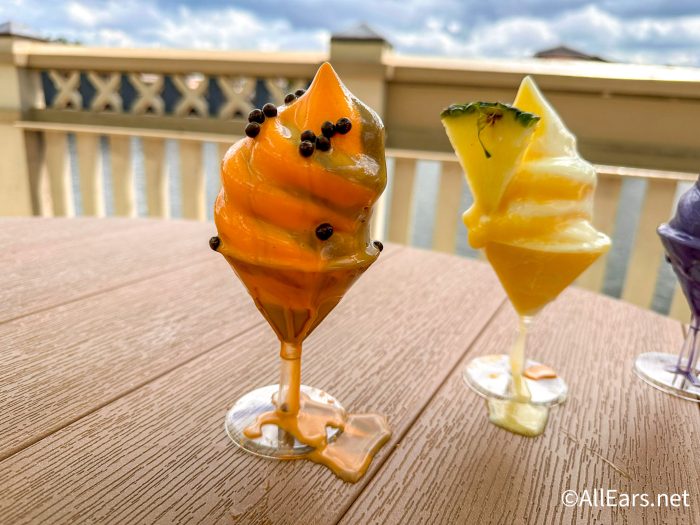 The vanilla soft serve mixed with pineapple DOLE whip was tart and cut through the sweetness of the other two. Our favorite overall though was the pumpkin and salted caramel soft serve!
We were also excited to try the Apple Cider Slush with Pumpkin Soft Serve.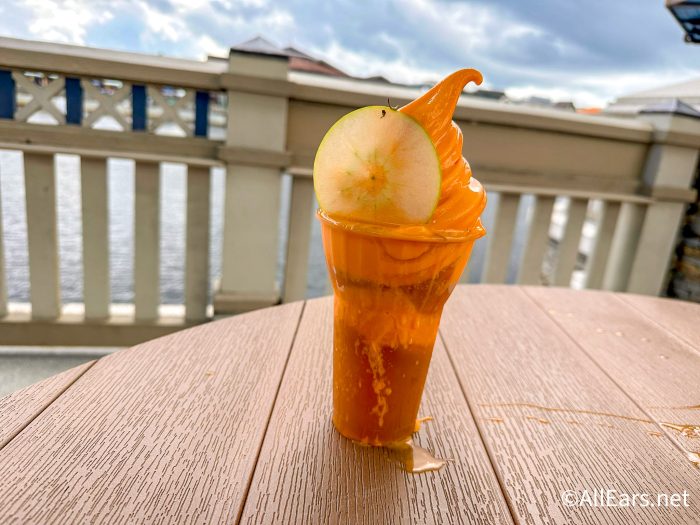 This snack is made of apple cider, pumpkin soft-serve, and an apple slice with Fireball Cinnamon Whiskey for $14.50. A non-alcoholic version is also available for $5.99.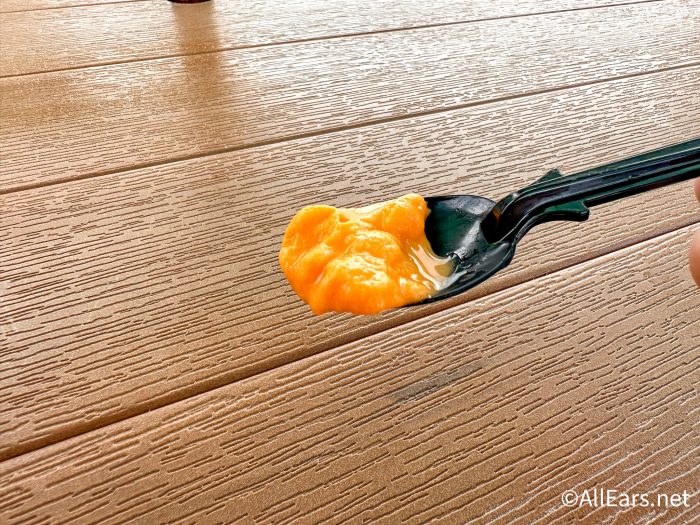 The flavor of this treat is more of a natural pumpkin flavor rather than a pumpkin spice, which really reminded us of cool autumn days (which was impressive, considering how hot it was outside).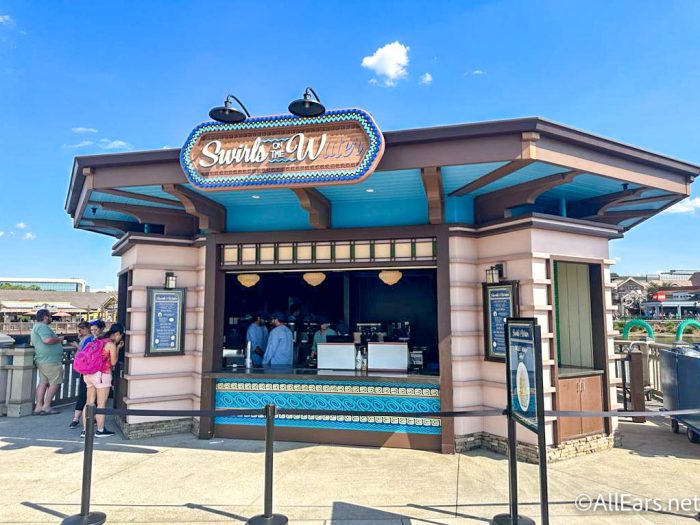 There are also some new treats over at the Disney World hotels! We headed over to Disney's Old Key West Resort to try the new Mini Pumpkin from Good's Foods To Go. It's got pumpkin mousse, caramel, dulce crunch, and chocolate décor, and you can grab it for $5.99.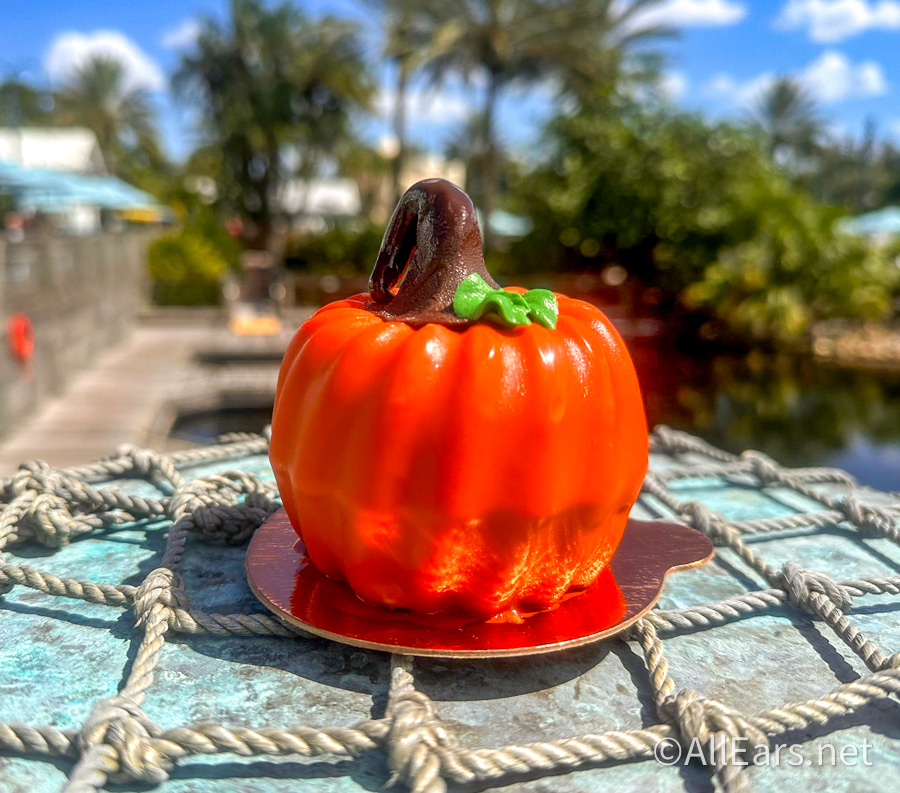 This thing is pure pumpkin mousse, so if that texture isn't your jam, this probably isn't for you. But, for the pumpkin fans — this is a must-get. First of all, it's absolutely adorable. It's creamy, smooth, and has the perfect pumpkin spice kick combined with that caramel.
Over at Disney's Riviera Resort, we headed to Le Petit Cafe for the Pumpkin Napoleon. This is a layered dessert with pumpkin diplomat cream, spiced diplomat cream, and dark chocolate for $8.99.
There was a super heavy pumpkin spice flavor with this dessert — pumpkin spice is definitely the main flavor. We love the texture of the flaky pastry, but it can be a bit messy. It's also a bit pricey for the size, but would definitely leave you feeling satisfied if you ate the entire thing.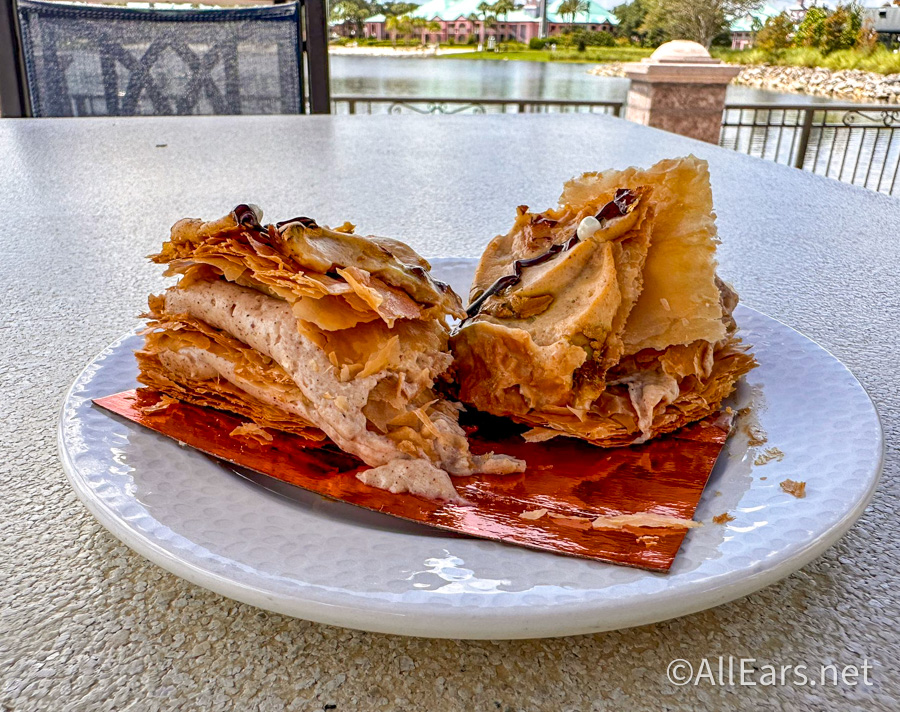 We couldn't wait to get our hands on some of these fall flavors hitting Disney Springs and the hotels, and there's so much more to come. For the latest in Disney news and more, be sure to check back in with us at AllEars!
Which treat are you screaming to try first? Tell us your pick in the comments!