Let's take a trip to a galaxy far, far away.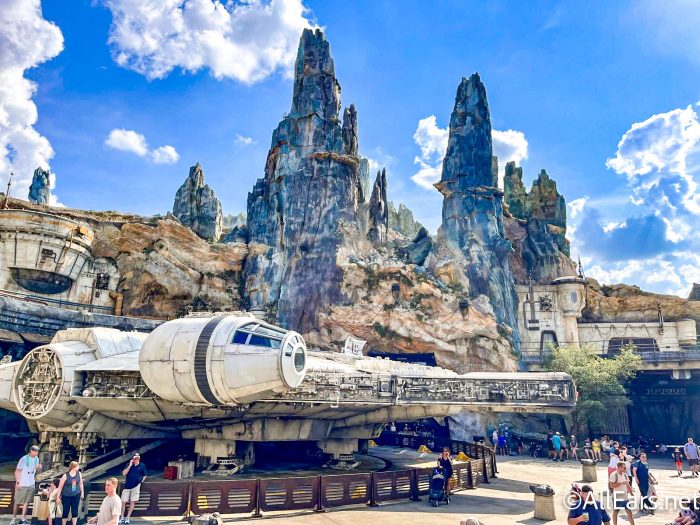 We're going to head on over to a spot that's in the Outer Rim, a little planet called Batuu. This is Star Wars: Galaxy's Edge in Disney's Hollywood Studios in Disney World, where you can grab a drink in a wretched hive of scum and villainy, build a droid, make a lightsaber, and partake in food and drinks that are out of this world.
But if you're only going to eat or drink THREE things there, we're going to tell you what you need to try.
Ronto Wrap
The most ICONIC — and delicious — thing you can eat in Batuu is the Ronto Wrap found at the aptly named Ronto Roasters. This galactic barbecue spot is powered by a pod-racing engine, while a droid turns the meats to make sure they get roasted nice and even.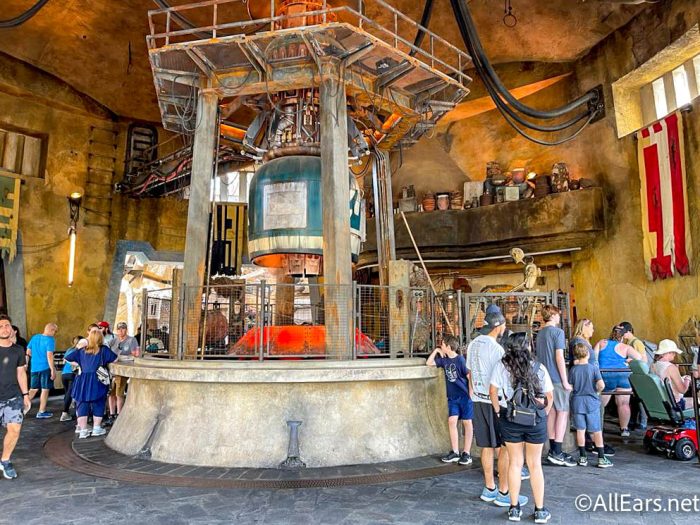 The best thing on the menu, though, is the Ronto Wrap. The Ronto Wrap is roasted pork, grilled pork sausage, peppercorn sauce, and slaw wrapped in pita bread. It's tasty, it's filling, and it's one of the best snacks in Batuu, perhaps even in all of Disney World.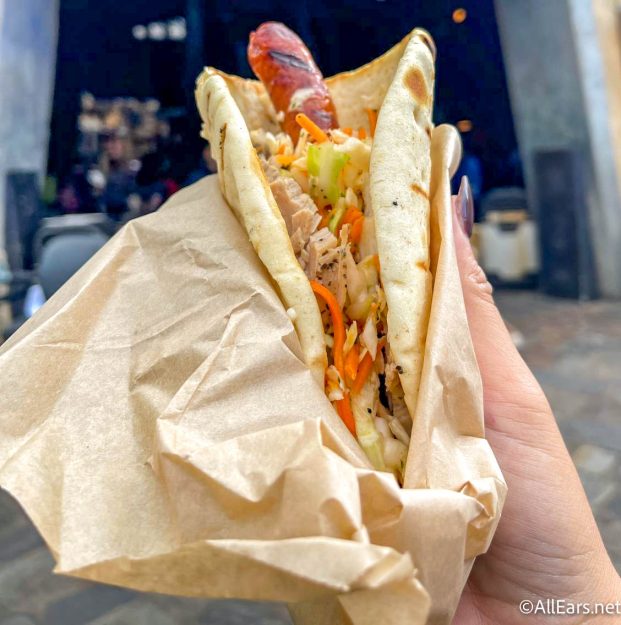 There's also a vegan option, the Zuchii Wrap, made with grilled zucchini, smoky chickpea onion slaw, creamy garlic tahini sauce, and fresh cilantro wrapped in a warm pita. If you prefer veggies, this is an equally satisfying snack.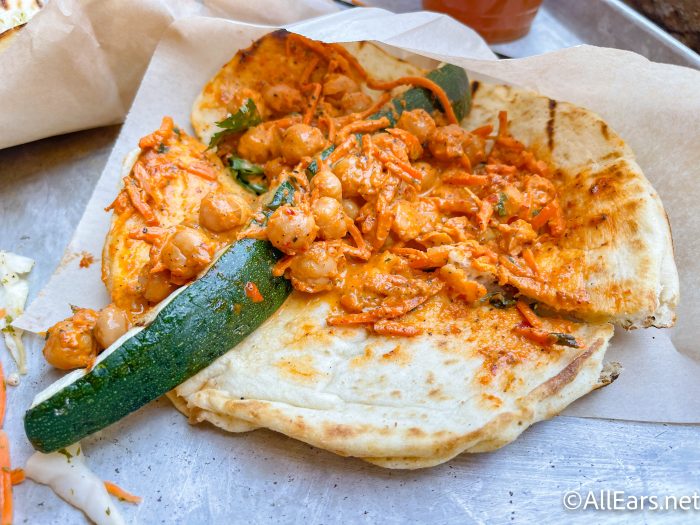 There's even a breakfast version if you need a good start to your day. The Ronto Morning Wrap is a pita filled with scrambled eggs, grilled pork sausage, shredded cheese, and peppercorn sauce.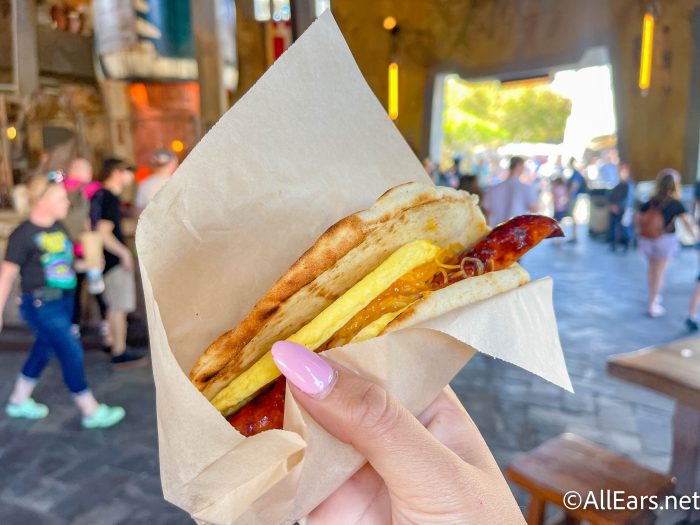 The breakfast version packs a lot of flavor and is a worthy contender to the regular Ronto Wrap.
Cold Brew Black Caf or Fuzzy Tauntaun
So we're a little torn on our second MUST-HAVE in Star Wars: Galaxy's Edge, so we're going to tell you about both. First, the Cold Brew Black Caf is a delicious coffee drink made with Joffrey's Cold Brew topped with Sweet Cream Cheese and Chocolate Puffs (recently, the topping has changed to Cocoa Krispies, but the flavors are the same). You can get this drink at Kat Saka's Kettle.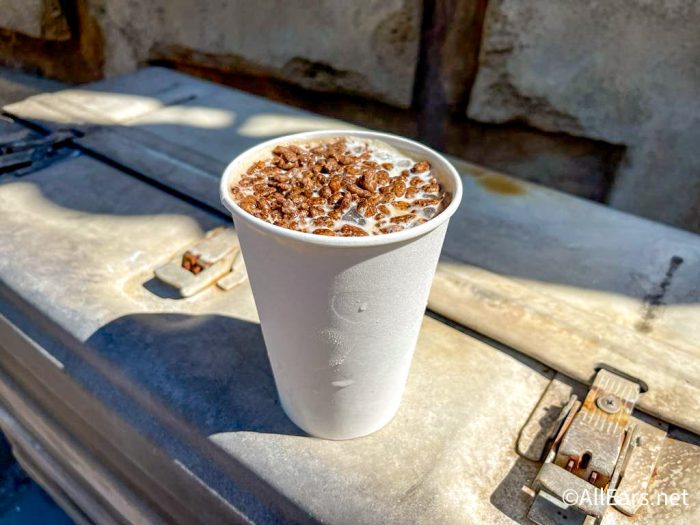 Although a boozy version of the Cold Brew Black Caf is available, if you want something boozy AND unique, grab a reservation at Oga's Cantina to get the Fuzzy Tauntaun. It's made with Cîroc Peach Vodka, Bols Peach Schnapps, Orange Juice with Tangerine, Pure Cane Sugar, and "Buzz Button Tingling" Foam. Yes, that foam really does make your mouth tingle.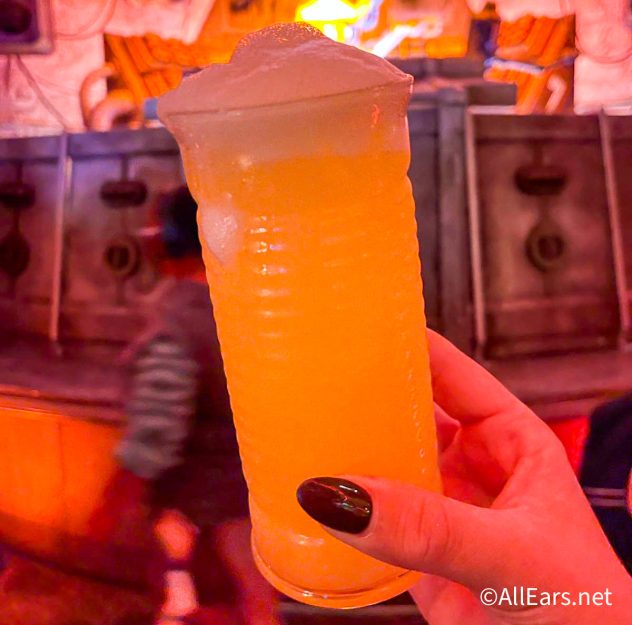 It's one of the wildest things you can drink in Disney World, and that makes it worthy of trying. But if you're not feeling adventurous, we'd say stick with the Cold Brew Black Caf.
Blue Milk
If you're a Star Wars fan, trying the Blue Milk is a must, either for the Instagram photo or the TikTok video. You'll find it at the Milk Stand and it's a Plant-based blend of Coconut and Rice Milk with "alluring fruity characteristics." It's also rather divisive. Some people like it, some don't. But you have to try it at least once.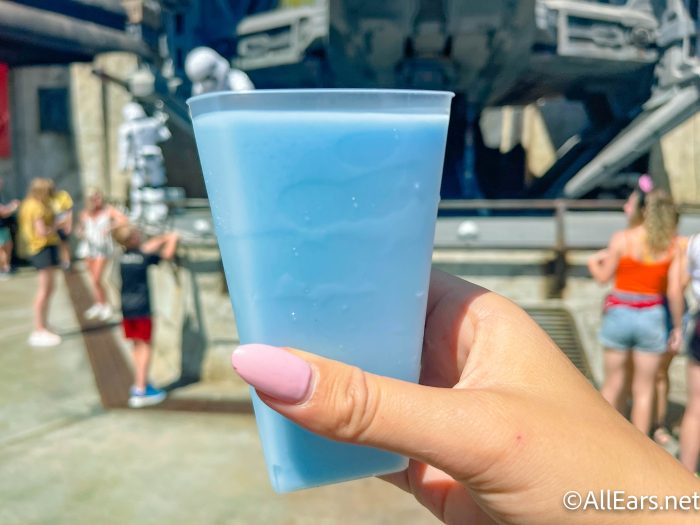 If you're feeling particularly adventurous, you can also try the Green Milk, which is a Plant-based blend of Coconut and Rice Milk with "zippy citrus and tropical characteristics."
Be sure to check back with AllEars for more Disney news, tips, and tricks!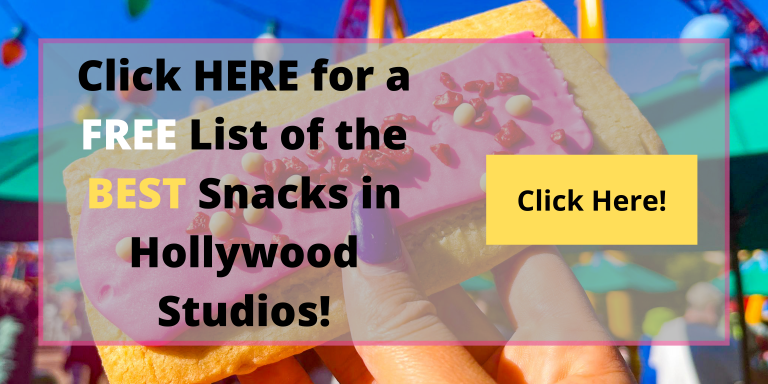 What's your must-eats and drinks in Star Wars: Galaxy's Edge? Let us know in the comments.