Menu changes have been hitting Disney World constantly!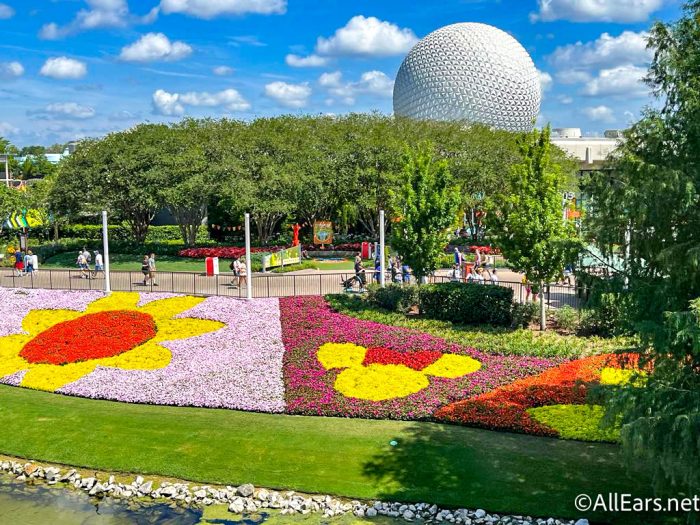 We've seen price updates, the removal of certain items, and even new items arrive. Now, Disney has announced some more menu changes and new snacks for the summer season — let's take a look at them all here!
Disney's Hollywood Studios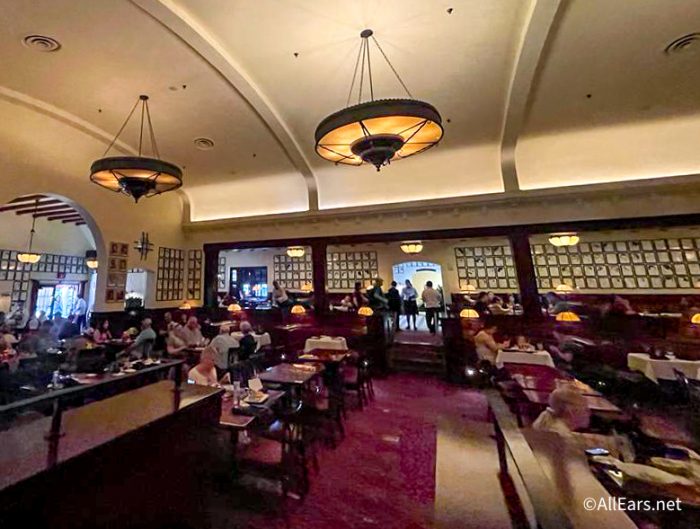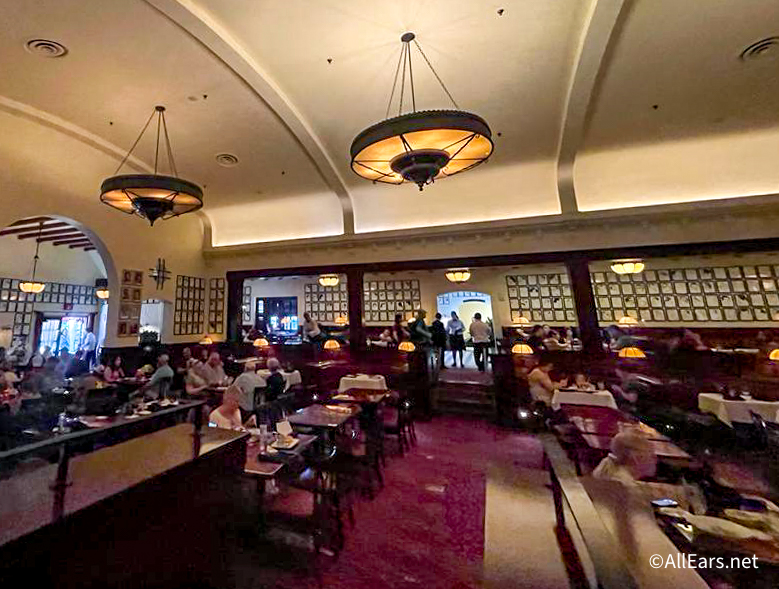 Popcorn Stands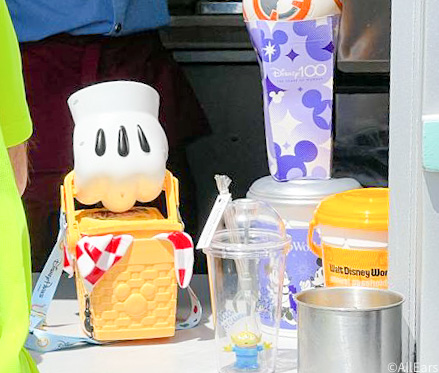 EPCOT
Menu changes hit Le Cellier at the start of the month of May which you can read about here. Here's a basic breakdown of what's changed:
REMOVED! French Onion Soup, Citrus Seafood Medley
ADDED! Green Onion and Garlic Canadian Cove Mussels, Mushroom Bisque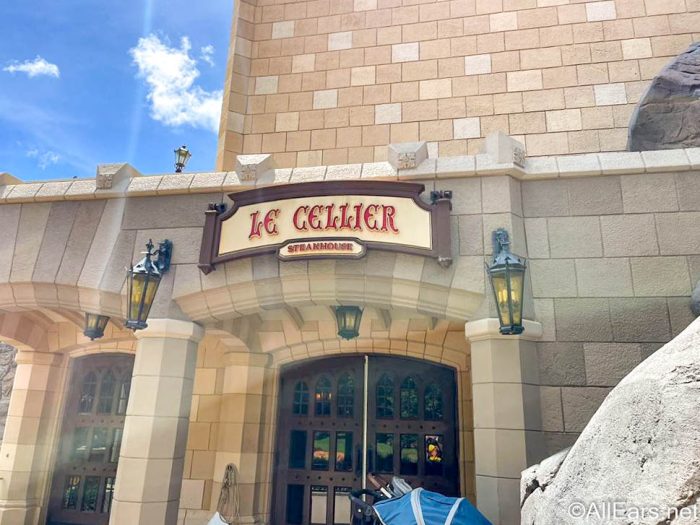 And more changes hit the spot in recent weeks. Here are some of the items you'll now find on the menu:
Fried Cauliflower appetizer — combined with Tahini espuma, pine nut brittle, and radishes.
Canadian Tourtière — chickpea and mushroom pie with braised endive, snap peas, stone fruit ketchup, and a plant-based demi-glace.
Prime Steak Tartare "Kibbeh Nayeh" — Bulgar wheat, radish, mint, and a garlic aïoli
Grilled Scallops — Made with caviar, zucchini fritter, patty pan squash, sweety drop pepper, and a creamy piquillo sauce
Disney's Animal Kingdom
Returning June 1st
The Fried Chicken Sandwich is coming BACK — warm brioche bun with crispy fried chicken breast, pickles, lettuce, tomato, and a roasted garlic aïoli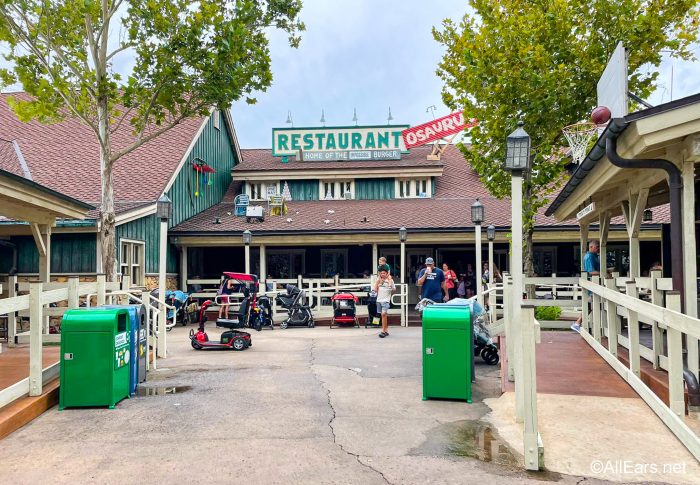 Disney World Hotels
Various Food Courts
You'll find the following items at the food courts in Disney's All-Star Resorts, Disney's Art of Animation Resort, Disney's Caribbean Beach Resort, Disney's Port Orleans Resort – French Quarter, Disney's Port Orleans Resort – Riverside, and Disney's Pop Century Resort:
Korean-style IMPOSSIBLE Burger — IMPOSSIBLE patty made from plants topped with a Korean-style barbecue sauce and pickled vegetable slaw
The Seas the Plant-based Summer — A plant-based chocolate cake with vanilla buttercream and sprinkles (available starting on June 1st)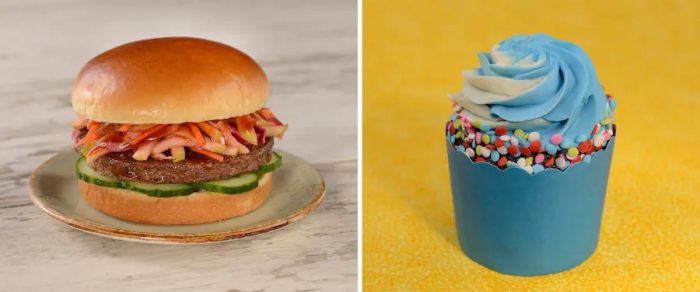 Disney's Pop Century Resort
Everything POP Shopping & Dining
Cuban Burger — ham, pickled pepper relish, provolone, and dijonnaise on a toasted brioche bun
Disney's All-Star Sports Resort
The End Zone Food Court  — Available starting June 21st
The Bases Loaded Burger — Featuring bacon jam, an onion ring, and beer-cheese sauce on a toasted brioche bun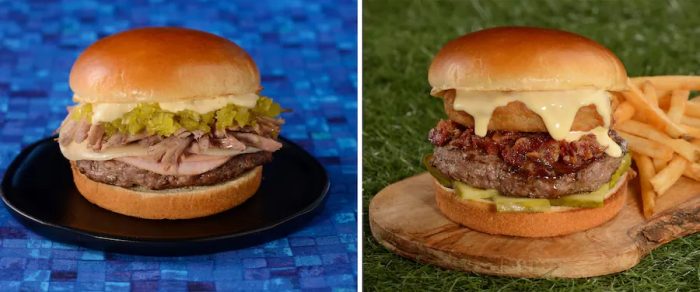 All-Star Food Courts
Available at Disney's All-Star Sports Resort, Disney's All-Star Movies Resort, and Disney's All-Star Music Resort starting June 1st
The Sweet Summertime Favorites — New plate with chocolate sugar cookies, and raspberry dipping sauce aimed at replicating a summertime classic, a hot dog and french fries
Disney's Caribbean Beach Resort
Centertown Market starting May 24th
Mickey Sundae — vanilla-chocolate swirl soft-serve topped with mini brownies, Mickey ears, and chocolate décor
Minnie Sundae — vanilla soft-serve, strawberry sauce, Minnie ears, a bow, and chocolate décor
Disney's BoardWalk
BoardWalk Deli, available on the weekends starting May 29th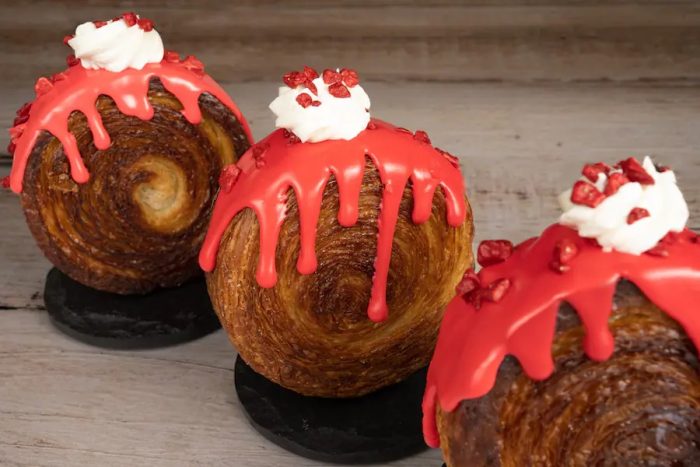 Disney's Grand Floridian Resort & Spa
Gasparilla Island Grill, available starting June 1st
Summer Berry Shortcake — vanilla sponge cake, blueberry compote, strawberries, and Chantilly
Disney's Wilderness Lodge
Geyser Point Bar & Grill, available starting June 1st
Summer Margarita Flight — features black cherry, spicy pineapple, raspberry, and cucumber melon margaritas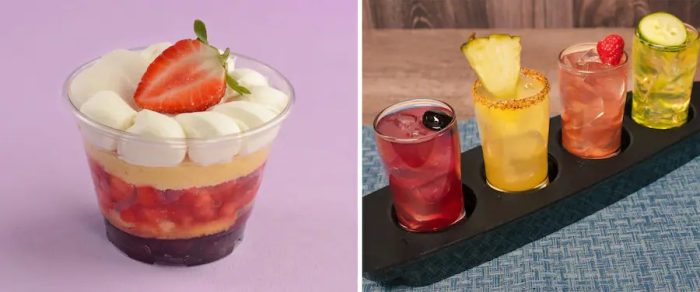 Disney's Coronado Springs Resort
Toledo – Tapas, Steak & Seafood
Smoked Passion Fruit — made with Agustín Blázquez Felipe II Solera Reserva Brandy, demerara syrup, passion fruit, smoked cinnamon, and a house-made frozen orange juice cube.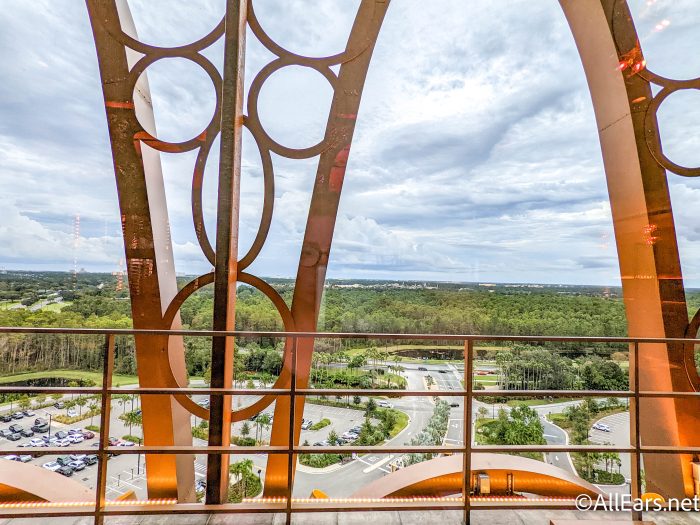 So if you'll be heading to Disney World be on the lookout for these menu changes. And stay tuned for more Disney news!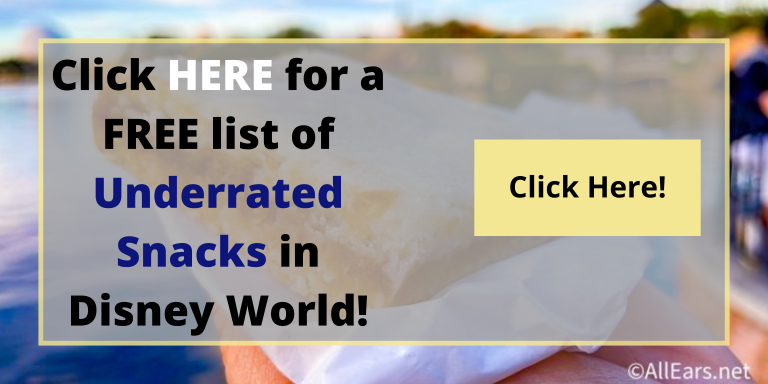 Which of these snacks would you want to try? Tell us in the comments.