Something NEW has arrived for Disney's 100th Anniversary!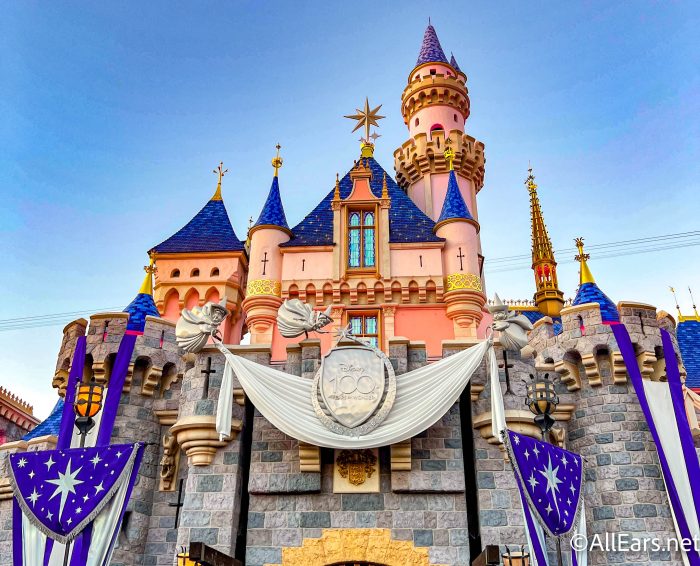 The Company is celebrating 100 years with all kinds of merchandise, food, decorations, and more. We've seen a number of popcorn buckets themed to the Disney100 celebration released at Disneyland and Disney World, but now there's a newer one we want to show you.
Back on March 28th, Disney announced that a 100th Anniversary popcorn bucket would arrive in Disneyland Park and Disney California Adventure Park on March 29th. We made our way over to Disneyland recently and got to see this new bucket in person.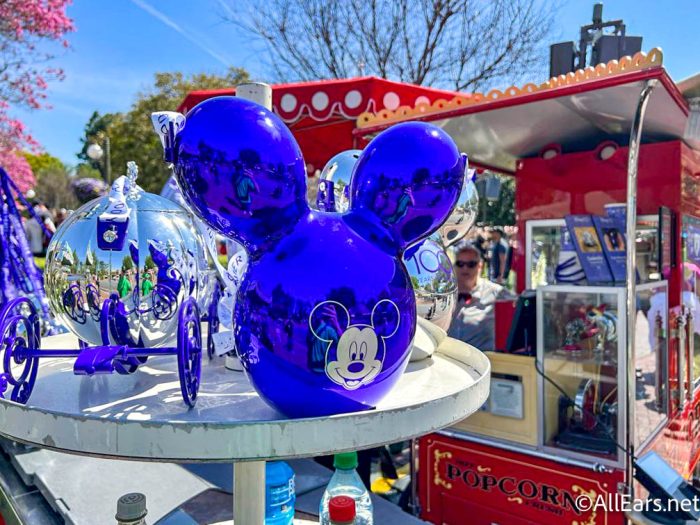 We found it in Disneyland Park at the popcorn cart by the Partners Statue. There were plenty available when we visited.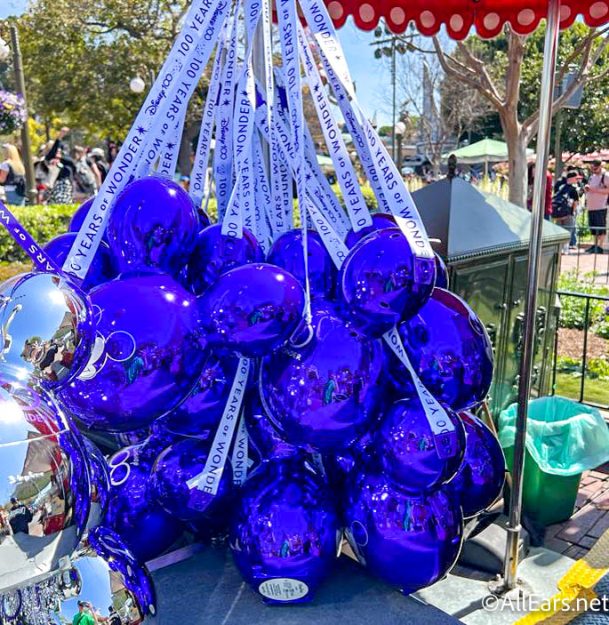 The bucket is very similar to the silver version we saw a while ago…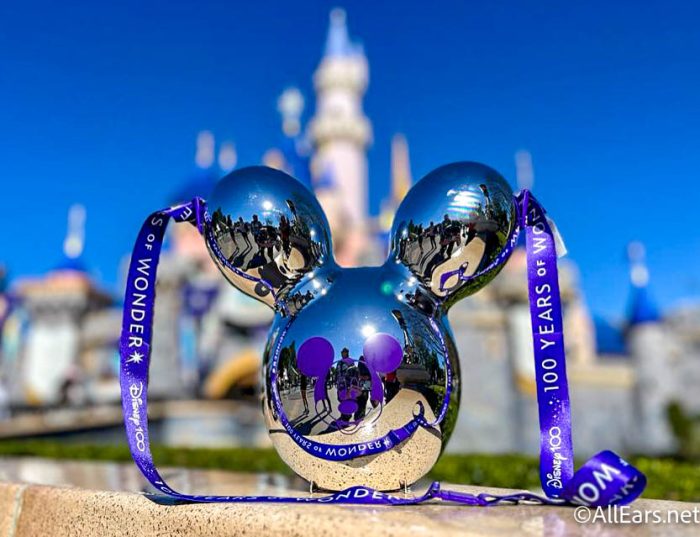 …except this one has a purple bucket design and white strap.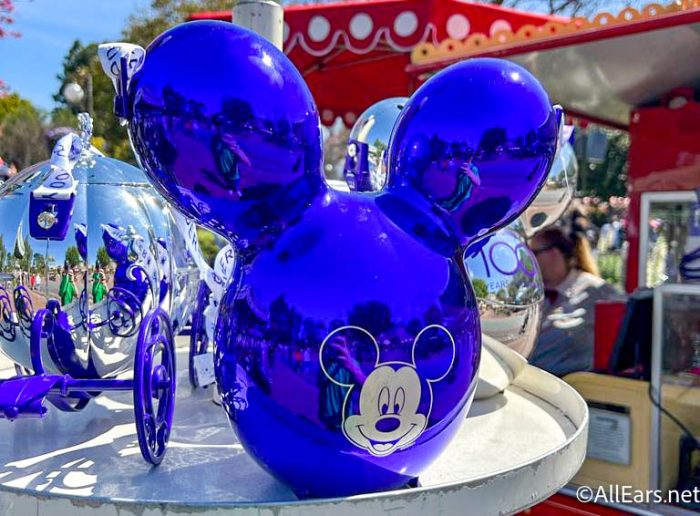 If you want to pick up this souvenir, you can get it for $19.50 and it includes regular popcorn at the time of purchase.
You can also pick up the Cinderella Premium Popcorn Bucket for the 100th Anniversary, but that one will set you back $30.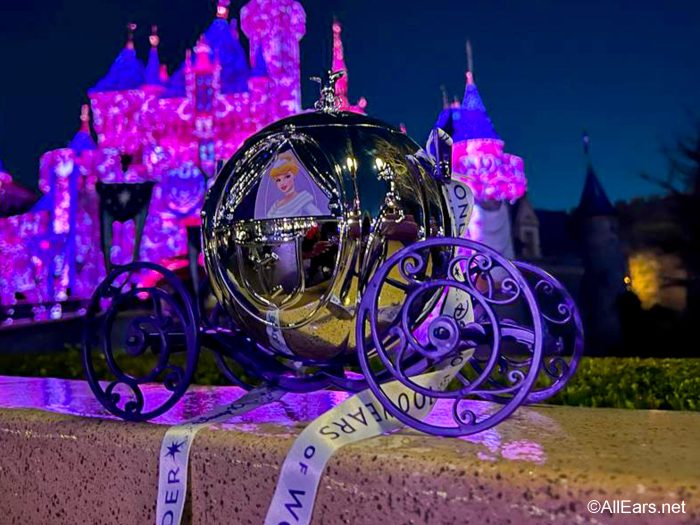 Which popcorn bucket will YOU get? Tell us in the comments!
For more 100th Anniversary news, you can click here to see the unique 100th Anniversary item Disney has been working on, or click here to see where you can find 100th Anniversary balloons at Disney World.
Do you like this popcorn bucket? Tell us in the comments.