Get ready for some MORE 100th Anniversary merchandise!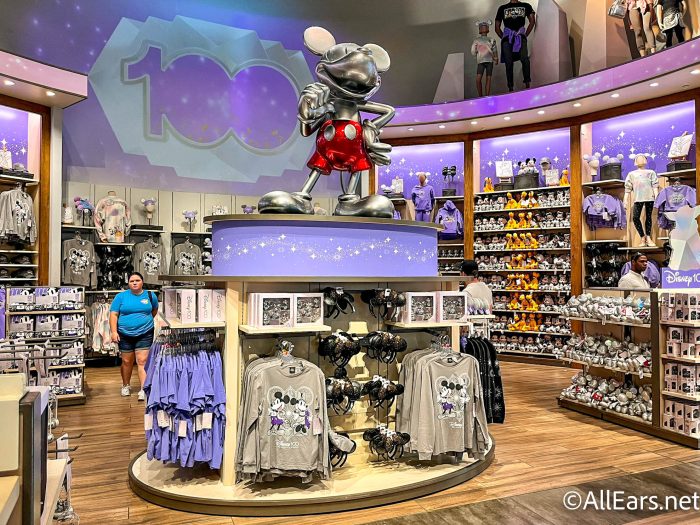 Right now, the Walt Disney Company is celebrating its 100th Anniversary with all kinds of unique snacks and more. We've seen a number of popcorn buckets released for the occasion too — including a super shiny one and one themed to Cinderella's Carriage, but a new one will be available soon!
A NEW Disney100 Purple Mickey Mouse Balloon Bucket will be available at Disneyland Resort starting Wednesday, March 29th! You'll be able to find this shiny beauty at popcorn carts in Disneyland Park and Disney California Adventure park. The news was shared via DisneyEats on Instagram.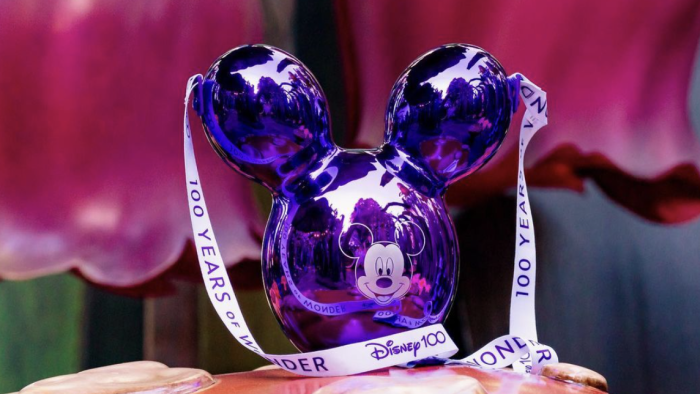 It looks like this will be pretty similar to the very shiny, silver bucket we saw at the start of the celebrations at Disneyland, except this will have a white strap and a purple bucket design.
If you're looking for a 100th Anniversary popcorn bucket in Disney World, we've spotted 100th Anniversary-themed popcorn boxes (your regular cardboard kind) in Disney World…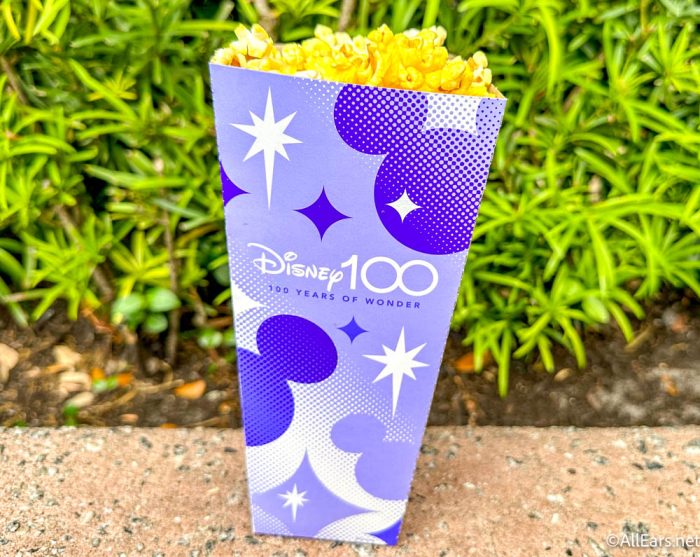 …along with a souvenir bucket you'll be able to use time and time again throughout your trip.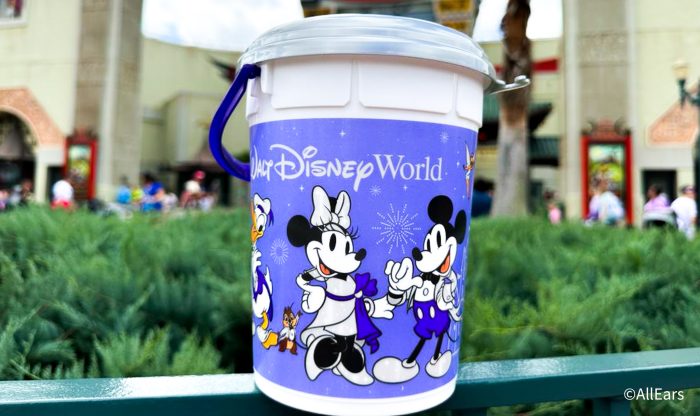 If you want to pick up the new shiny purple bucket it seems you'll have to head to Disneyland, though. Later this year, EPCOT is set to become the "home" of the Disney100 celebration in Disney World, so we'll be on the lookout for updates on that.
Stay tuned for more Disney news!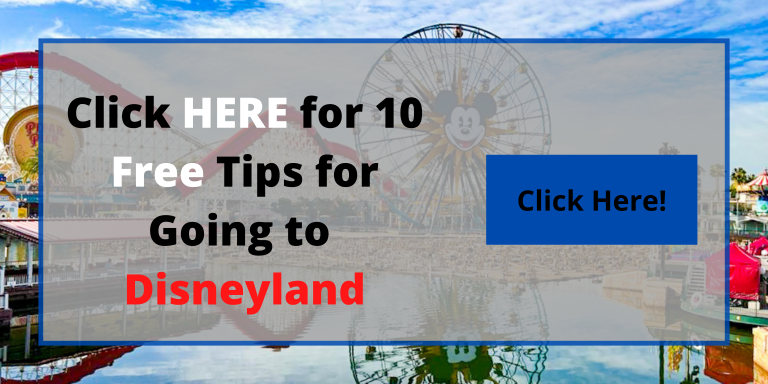 What do you think about the new popcorn bucket? Tell us in the comments!