Another change has hit Disney World.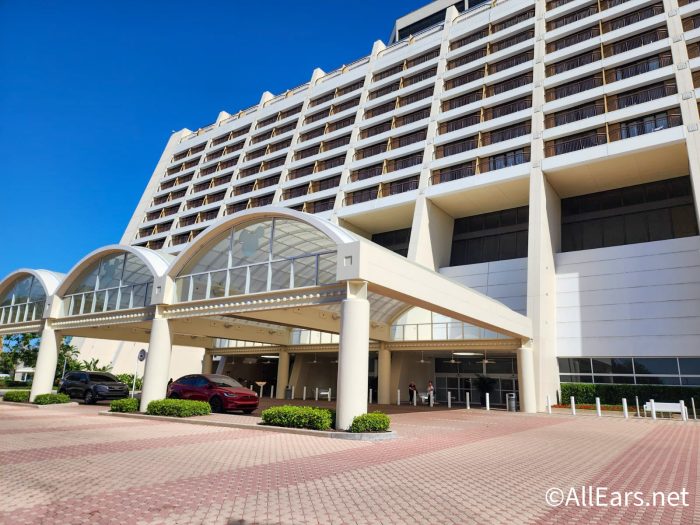 Change really has been the name of the game recently. We've seen changes announced for Park Passes, changes on construction projects, and changes due to the 50th Anniversary's ending. But now one iconic restaurant — California Grill at Disney's Contemporary Resort — has changed in some key ways. Join us to experience it all.
Prior to the 50th Anniversary celebrations in Disney World, California Grill served up an a la carte menu, letting you select from as many appetizers, entrees, desserts, etc. as you wanted. When the 50th Anniversary arrived, things changed and California Grill started serving up a pricey prix fixe meal as part of the celebration.
The 50th Anniversary ended on March 31st, 2023, and the 50th Anniversary menu has ended with it, but things at California Grill haven't exactly gone back to their pre-celebration days.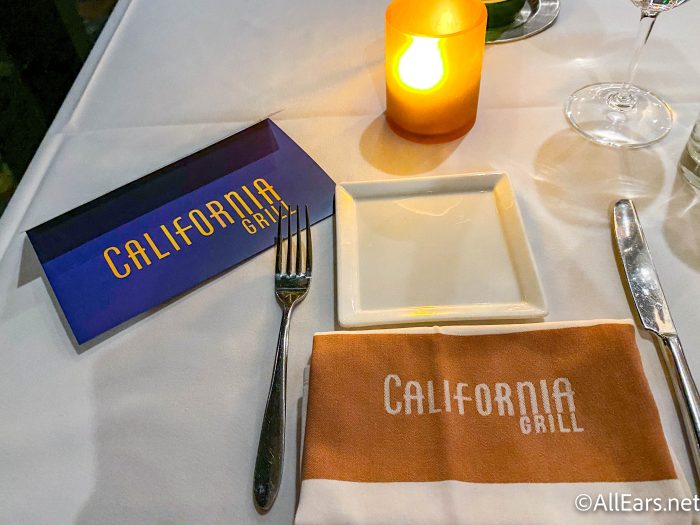 Starting April 1st, 2023, California Grill is serving up another prix fixe menu, so things will NOT return to the a la carte menu from before. Disney's website calls it a "continuation of the 50th Anniversary celebration offering."
Why have one dinner when you can have two? Come with us to try the new menu at California Grill! pic.twitter.com/sLgLOX1gf2

— AllEars.Net (@AllEarsNet) April 2, 2023
In terms of the menu options, it's all about Californian cuisine with fresh, seasonal ingredients highlighted. The prix fixe menu includes your choice of one appetizer, one entree, and one dessert. The price is still very expensive at $89 per adult (plus tax and gratuity) and $39 per child (plus tax and gratuity).
The appetizers include Goat Cheese Ravioli, sushi options…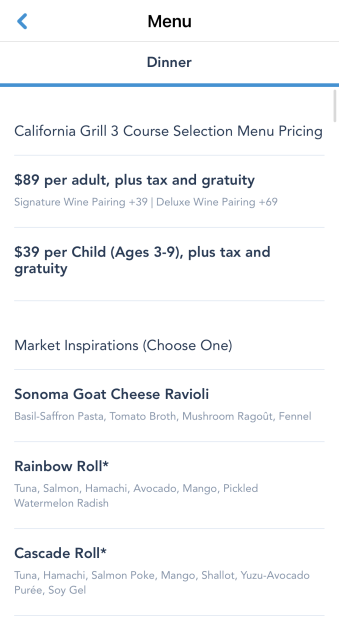 …rib wontons, pizza, and more.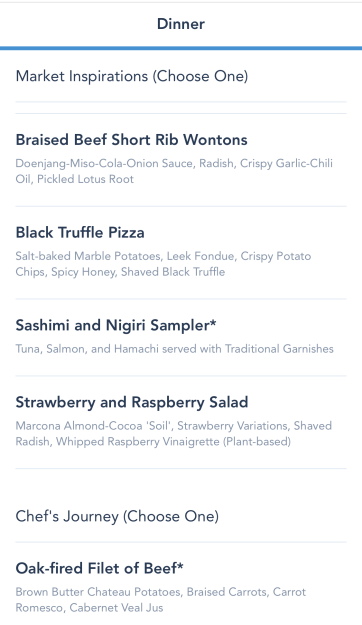 The entrees include beef, venison, grouper, pork…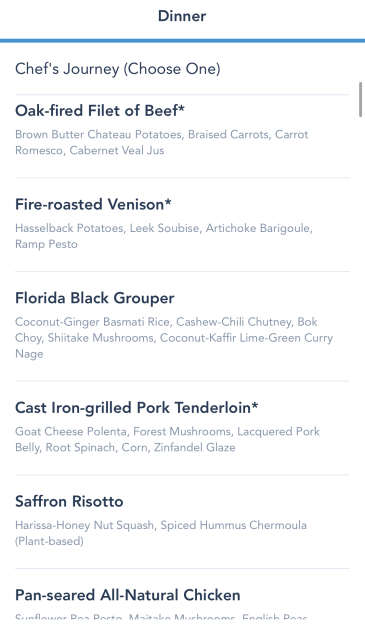 …chicken, strip loin, and more. Then, there are desserts to pick from which include a Lemon Chiffon Cake…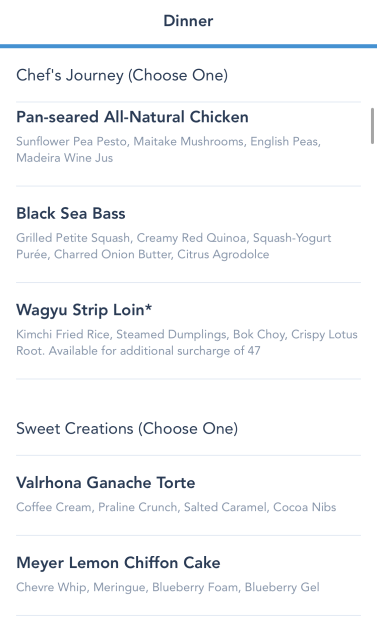 …a peanut and banana torte, cheeses, and other options.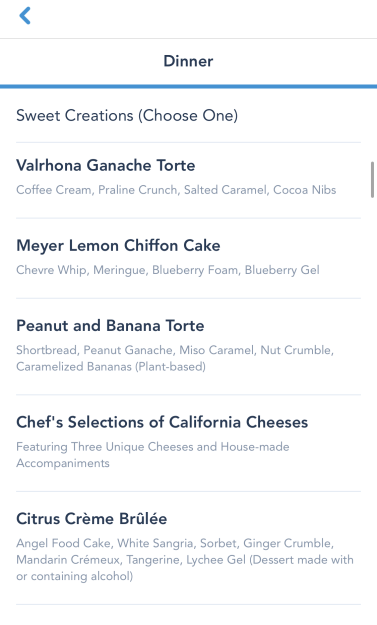 For the kiddos, there are a limited number of appetizers, some entrees (including chicken and beef)…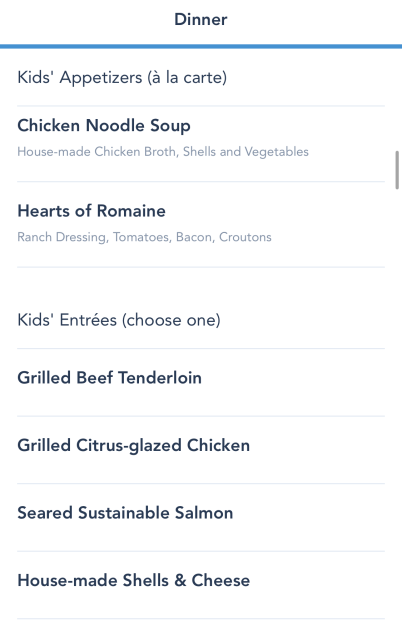 …sides to pick from, and dessert.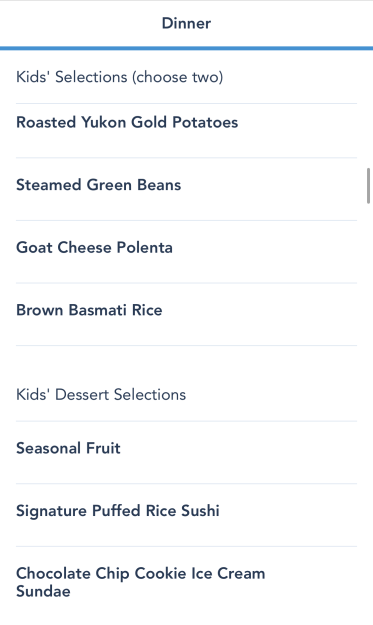 In addition, you'll find LOTS of tea options…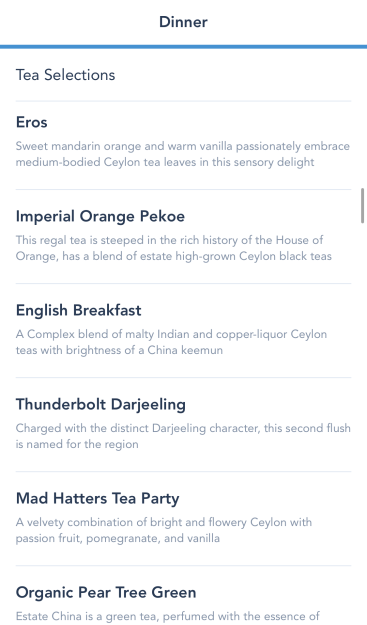 …and alcoholic drinks too.
We stopped by to check out the updated experience ourselves. For our appetizers, Quincy grabbed the Sonoma Goat Cheese Ravioli.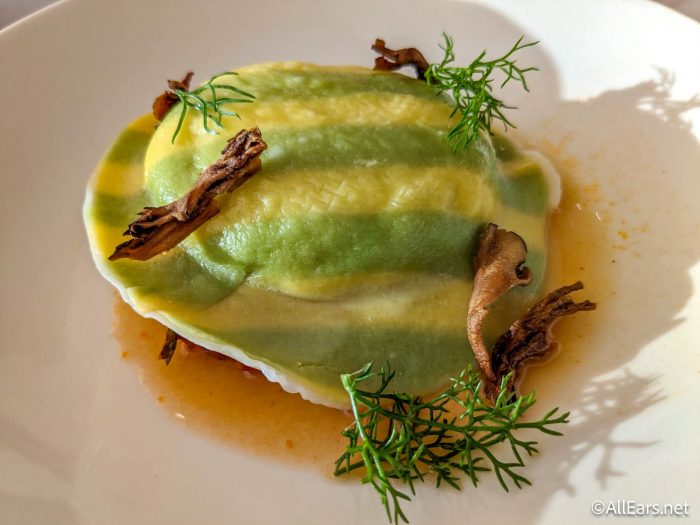 As a plant-based eater, Breedlove ordered the Strawberry and Raspberry Salad! 
Want to know what they chose for their entrees? Well, Quincy opted for the Fire-roasted Venison…
…while Breedlove opted for the Saffron Risotto. This one is also plant-based.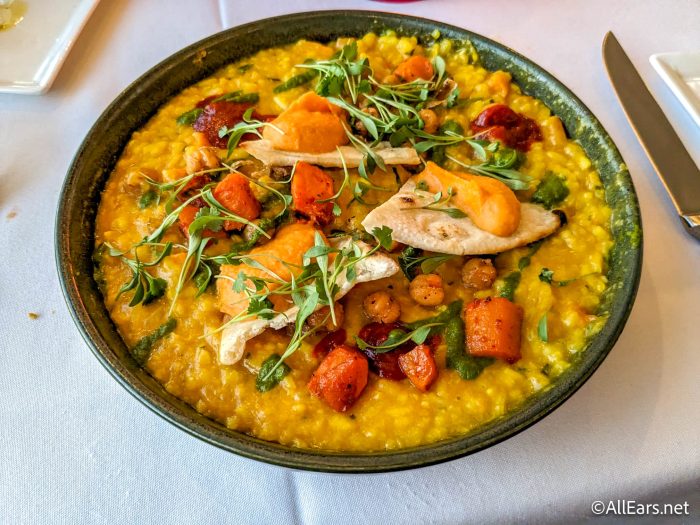 And that's a first look at this revamped California Grill menu. What do you think? Is it worth the cost or will it be a "skip" for you? Tell us in the comments!
And be sure to stick around for more Disney World news!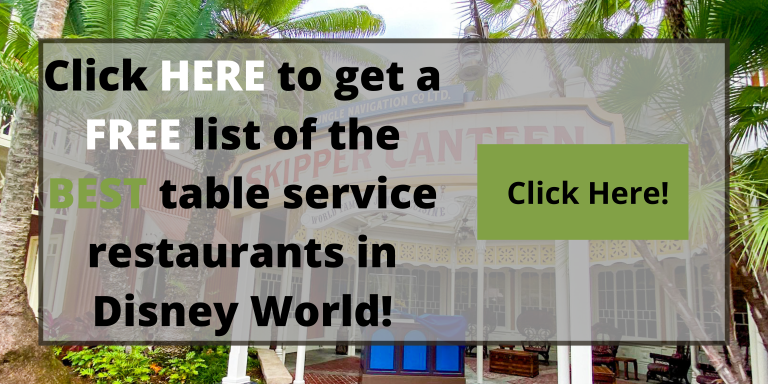 Are you a fan of California Grill? Tell us in the comments.