DISCLOSURE: This post may contain affiliate links, which means when you click a link and make a purchase, we receive a commission.
It's time to digitize into the grid!
TRON Lightcycle / Run is the newest ride in Magic Kingdom and it is already the most popular! We've seen virtual queue spots and Individual Lightning Lanes sell out in an instant — luckily we've got plenty of tips for how to ride. And now, we got the perfect accessory you are going to WANT to have for this ride!
Deciding what to wear to Disney can be a huge part of planning. Especially for certain events, like the opening of a new ride. That's why we're constantly creating new outfits over on AllEars Style! 
Don't worry — we put together a whole outfit for you to channel your inner programmer for TRON Lightcycle / Run! Check it out below.
But the real star are these LED Visor Glasses! The come in a 2-pack and they light up. Their futuristic design matches perfectly with the digital world of TRON. Cassie, one of our friends at Disney Food Blog, got to wear them recently, and just look how cool the photos turned out!
These glasses at night in Tomorrowland might be a new staple! We love how well they show up in photos.
Here's Emma modeling the glasses!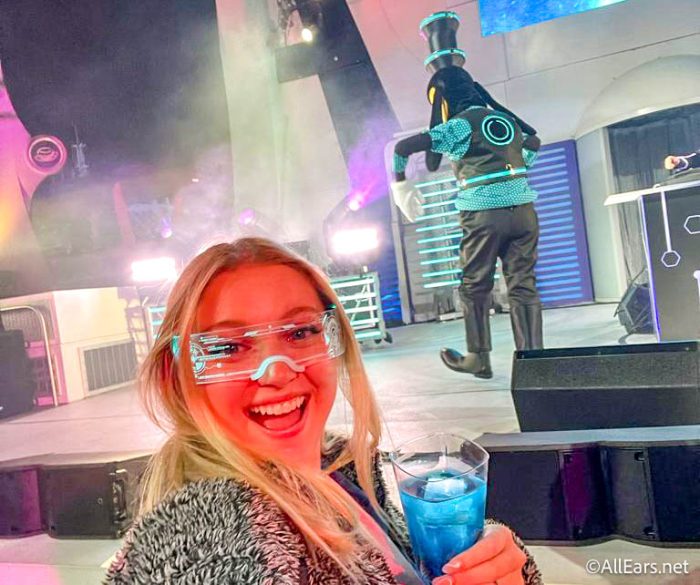 These are now available on Amazon and include two pairs that come in multiple styles and colors. Some even feature a honeycomb design similar to TRON. We should note however that you probably won't be able to ride with these on since TRON Lightcycle / Run utilizes lockers for guests to put all loose items in.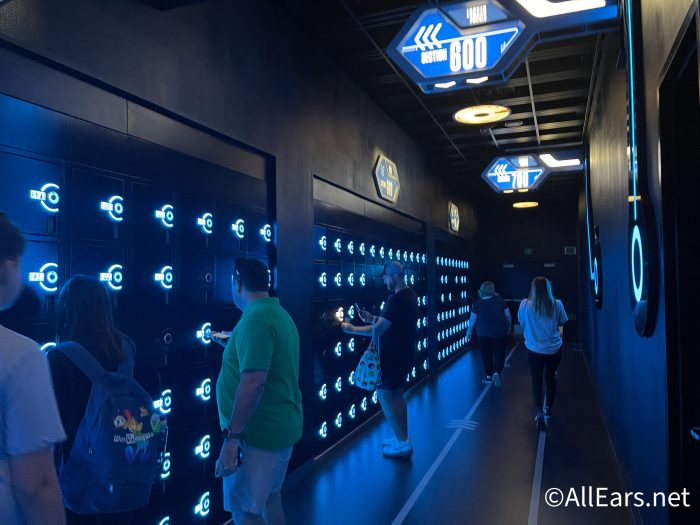 Even if you won't be able to ride with them, they will be perfect for photos outside of TRON under the canopy. For more Disney-style ideas, follow AllEars.Net!
When will you be riding TRON? Let us know in the comments!