Things are CHANGING at Disneyland!
Mickey & Minnie's Runaway Railway has opened, new 100th Anniversary food has arrived, and other changes are hitting the resort. But now we've got some exciting news for Disneyland goers and Mickey Mouse fans!
Mickey's Toontown is set to reopen at Disneyland Park on March 19th. It'll feature some new areas, new food, and some amazing souvenirs you won't want to miss.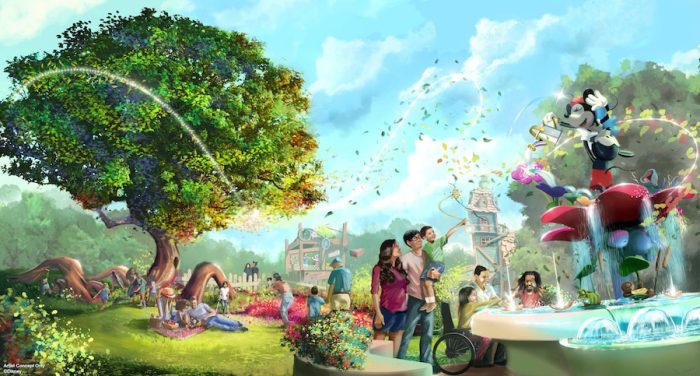 Along with all of that, guests will get to meet Mickey. But Mickey will NOT look the same as he has before…at least outside of his home!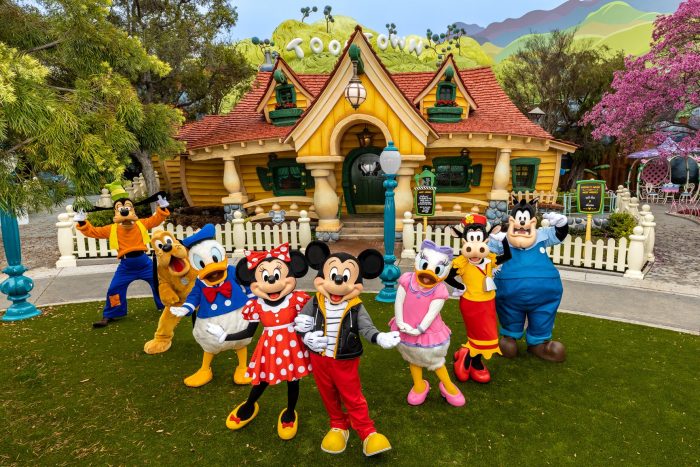 Specifically when greeting guests OUTSIDE of his home, Mickey will be rocking a brand NEW look! Looks like Mickey has traded in some of his formal wear for a more casual look — he is in front of his home right? Might as well be comfy!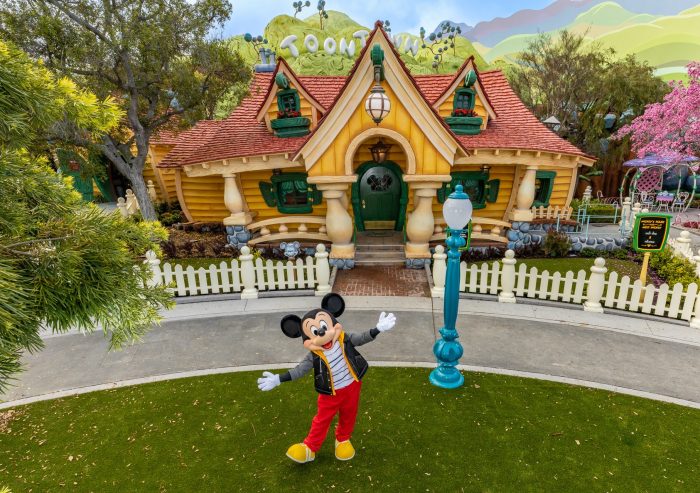 For reference, here's the outfit we've seen him greeting in before. Looks like he'll be trading in the more formal shoes for yellow sneakers, and donning red jogging pants, a black jacket, and a striped shirt instead of his traditional jacket and bow tie.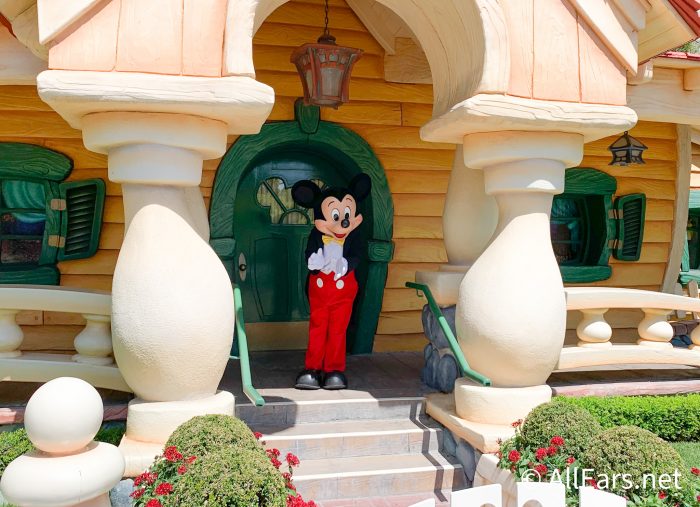 What do you think about Mickey's more casual, updated look? Tell us in the comments!
Again, keep in mind that this new look is just when Mickey is greeting guests outside of his house.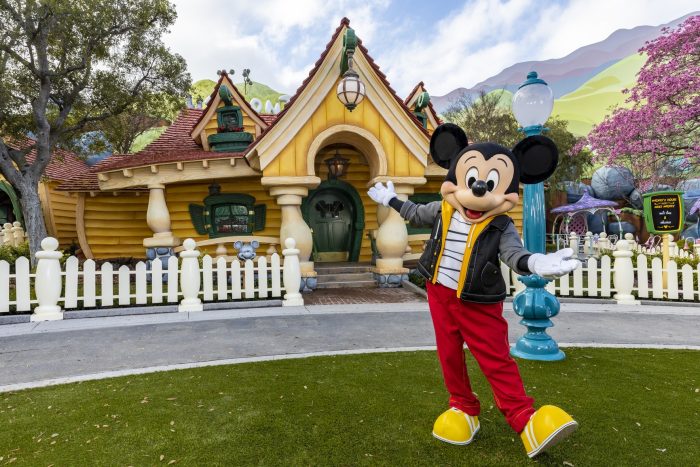 He'll be back to his more "usual" outfit when greeting guests inside.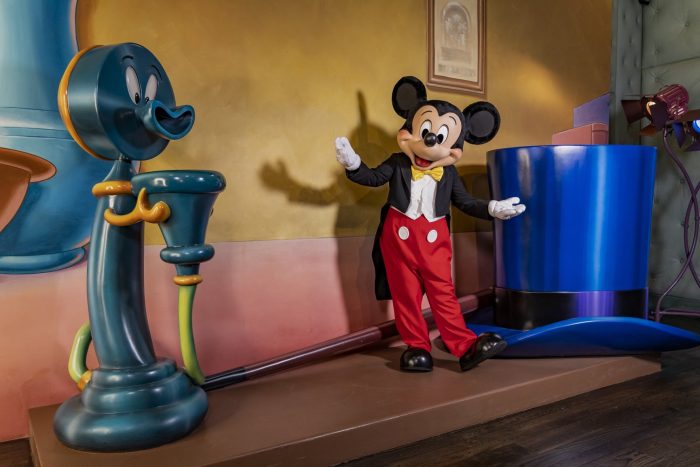 If you're looking to see Mickey in a different outfit, keep an eye out for him in his 100th Anniversary look elsewhere in Disneyland Park.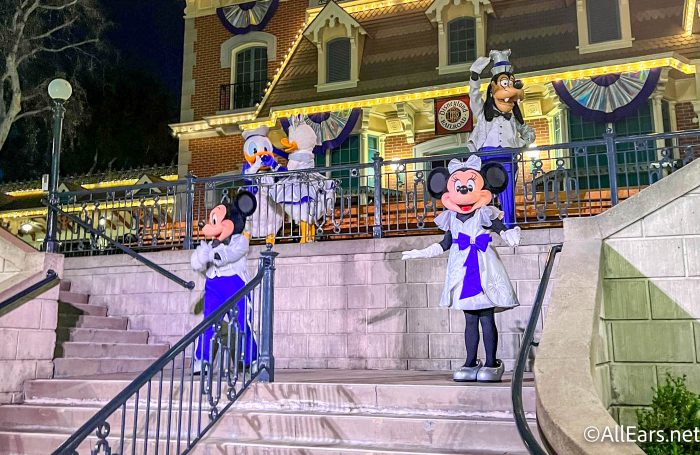 For more Disneyland news, see our posts below. And stay tuned for the latest updates!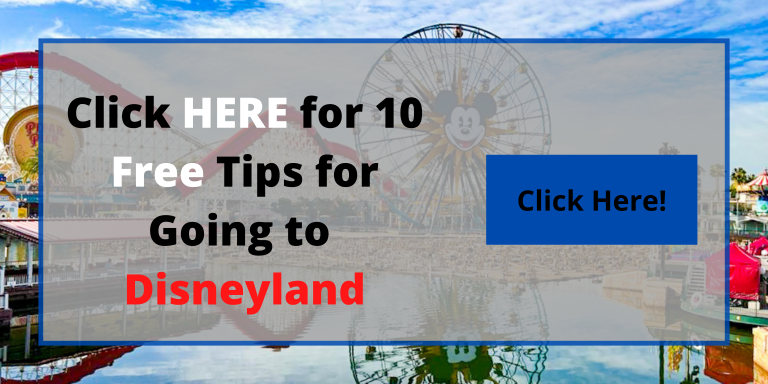 Do you like Mickey's old look better than his new look? Tell us in the comments!