Another week, another round of construction updates in Disney World!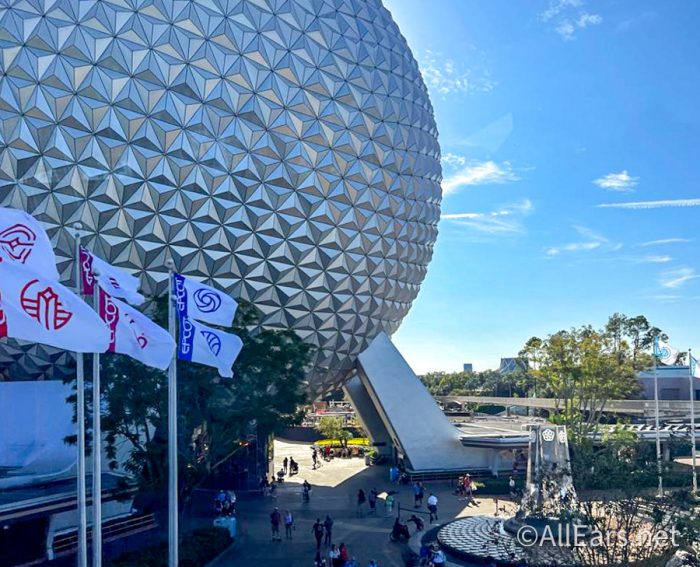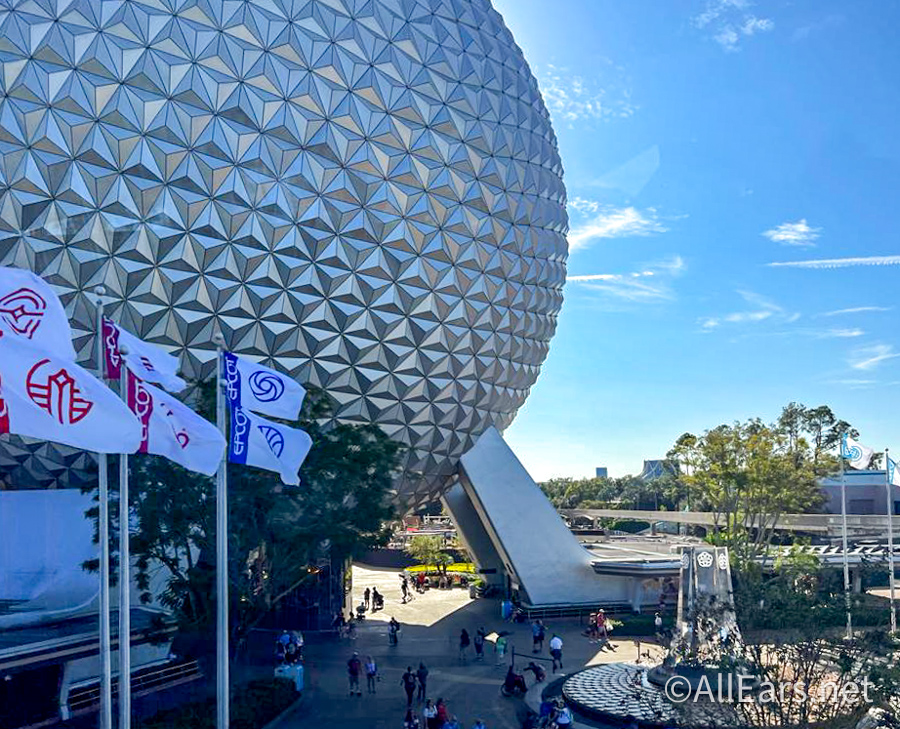 We've got our eyes on quite a few projects right now, and things are constantly changing at each of them. If you haven't been to the parks in a minute, you might be surprised at how far things have come. Let's dive right in!
Magic Kingdom
Perhaps one of the biggest updates from this week is that the TRON Lightcycle / Run ride sign was finally installed! We spotted the new addition while riding the PeopleMover, and things really seem to be nearing completion on the outside of the ride. We've got just a few days before Cast Member previews!
(Not a construction update, but this week Disney shared some MAJOR updates about TRON regarding its virtual queue, lightning lane, and more — see the full details here.)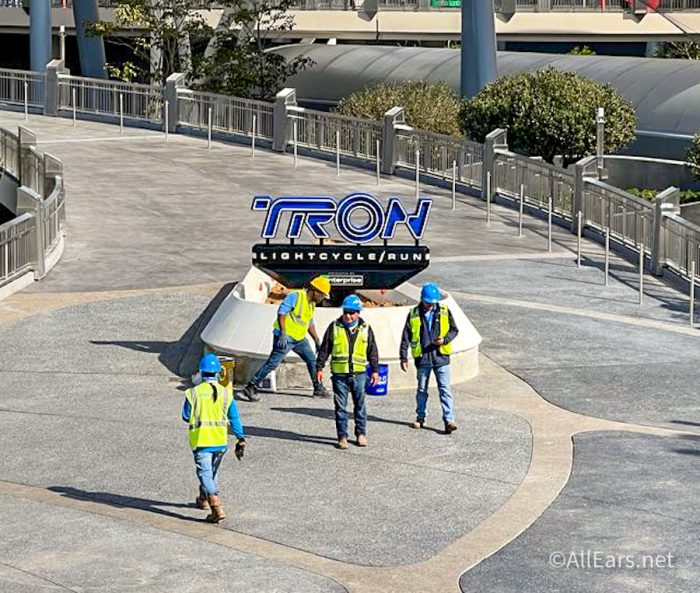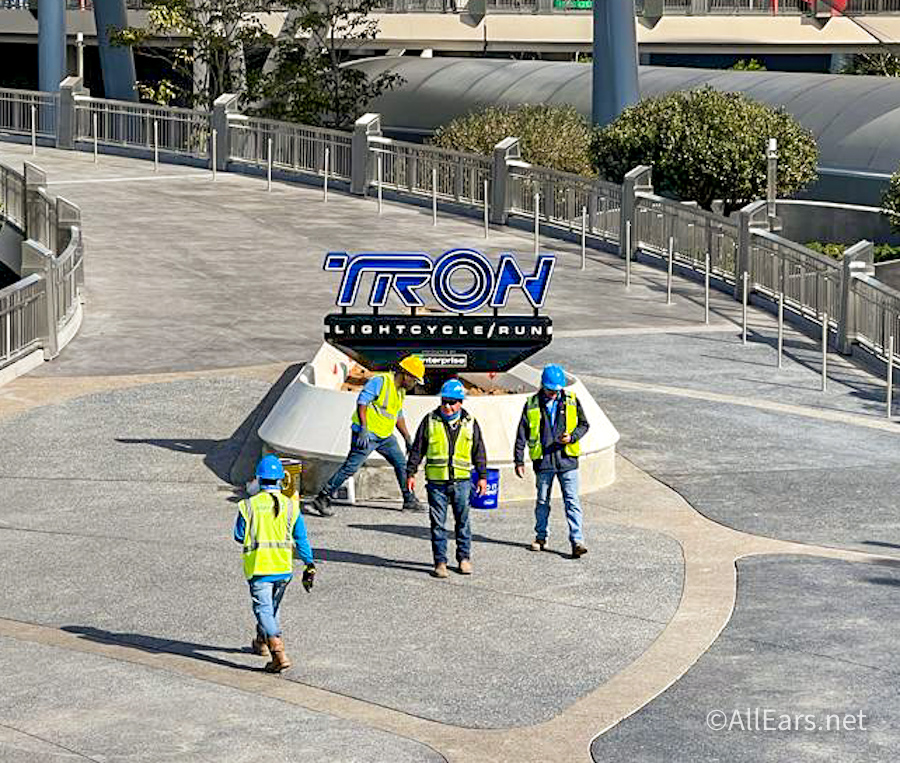 The other big update from Magic Kingdom is that Splash Mountain officially closed and is being transformed into Tiana's Bayou Adventure — that means we have a NEW project to keep an eye on for the next year or so! The ride has already started to be drained and is currently surrounded by construction walls.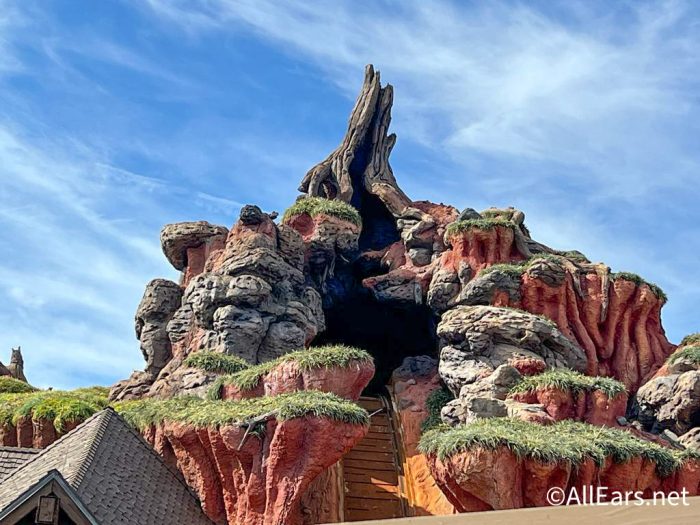 We're interested to see what changes happen here in the coming months, so stay tuned!
EPCOT
At EPCOT, we've had some major updates with the middle of the park! First of all, we noticed that the ground was being leveled near CommuniCore Hall. We'll be interested to see this area once it's finalized and see how it'll enhance EPCOT festivals in the future.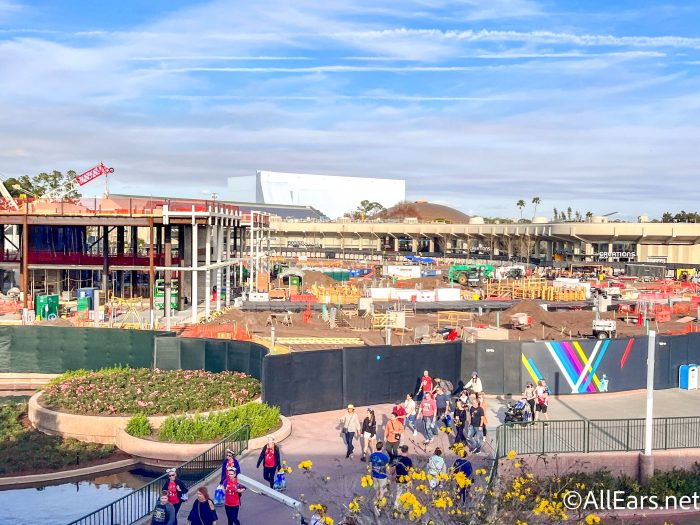 At Journey of Water — Inspired by Moana, work continues on paving the pathway through the attraction. Things are really coming along with more foliage filling the space as well. It's really starting to resemble the concept art!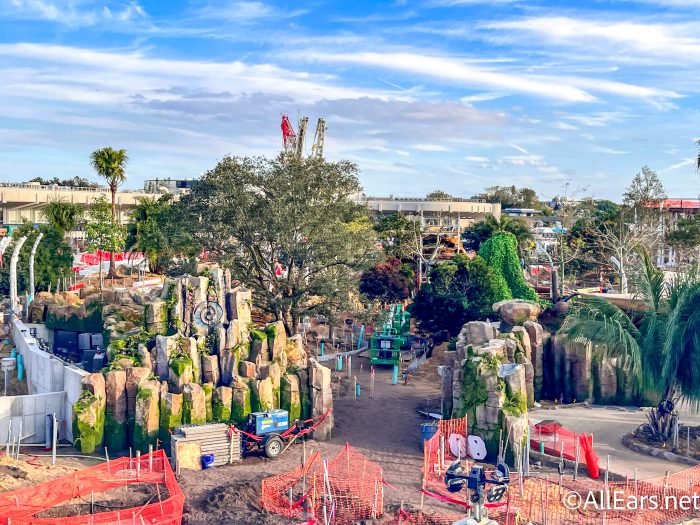 We can't wait to see everything completed and walk through more of the park again!
Hollywood Studios
Moving on to Hollywood Studios, we finally have an opening date for Roundup Rodeo BBQ. The restaurant is opening on March 23rd! Plus, a FULL menu for the restaurant has been revealed.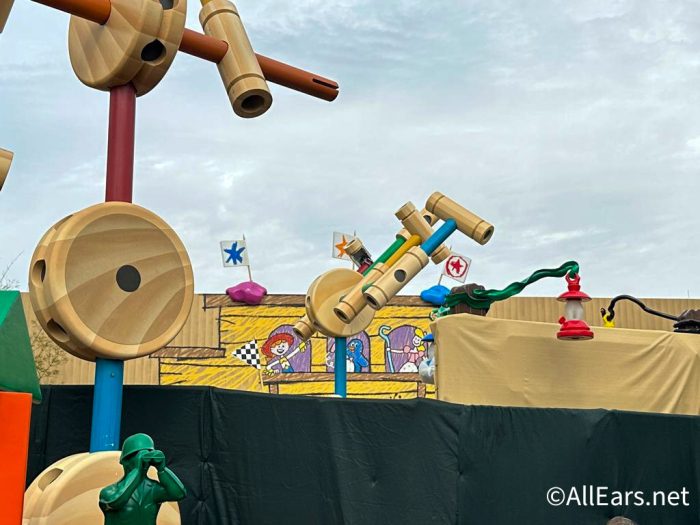 The artwork on the front of the restaurant is also more complete this week, and we can't wait to check out the details on the inside as well!
Animal Kingdom
At Animal Kingdom, construction walls now block parts of the Discovery Island Trails as crews work to give the Tree of Life/this area a little touch-up.
They're trying to keep the construction as discreet as possible, but you might still have some equipment in the background of your photos (look very closely at the photo below!).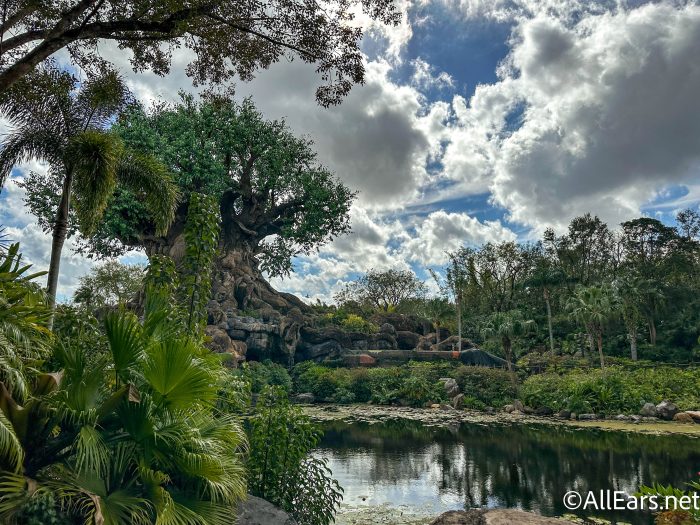 Those are all the major updates we've got from this week, but we'll keep you in the loop if we spot any more big changes.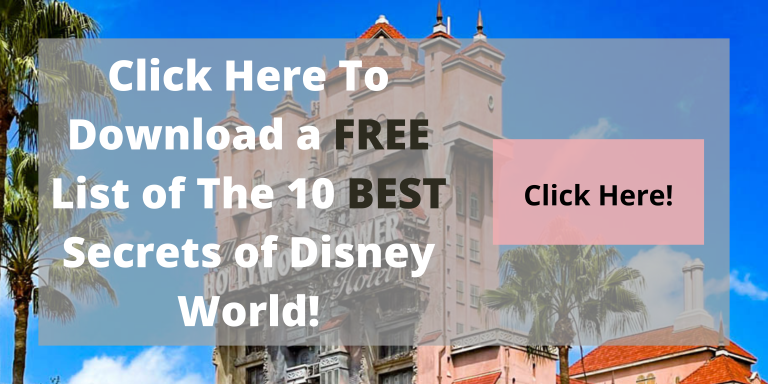 Which project are you most excited about? Tell us in the comments!