Many fans and investors have celebrated the return of Bob Iger as The Walt Disney Company's CEO. The decision for Chapek to be replaced by Iger was made after a disappointing fourth-quarter earnings call, and Iger is now expected to turn things around for the company.
Bob Chapek and Bob Iger are seen as 2 very different people and leaders. But how different are they REALLY? And will those differences actually bring about the results that fans and shareholders are looking for?
Bob Chapek took over as the Disney CEO in 2020, just before the COVID-19 pandemic. His contract was extended by 3 years in June 2022, which many believed to be "a vote of confidence from the board" (Bloomberg). But on Sunday, November 20th, Disney announced that Chapek would step down and Bob Iger would return as the CEO.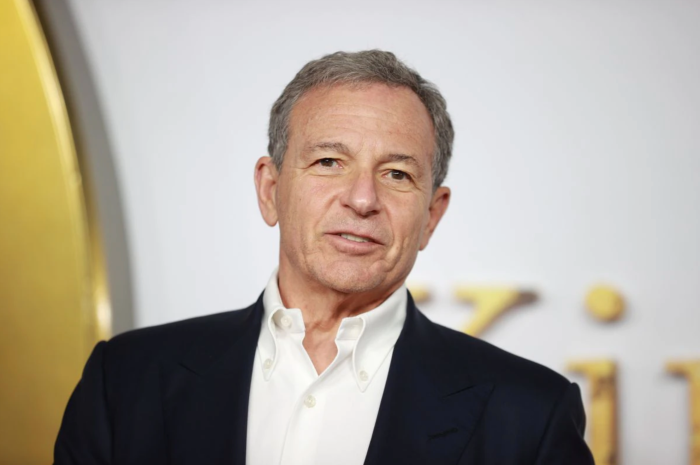 Chapek's time at Disney was not without major challenges, including the worldwide pandemic and its impact on the theme parks and content production, a public feud with Florida Governor Ron DeSantis, and a lawsuit from Scarlett Johansson over the release of Marvel's Black Widow. According to Bloomberg, "Some of the tumult was of Chapek's own making."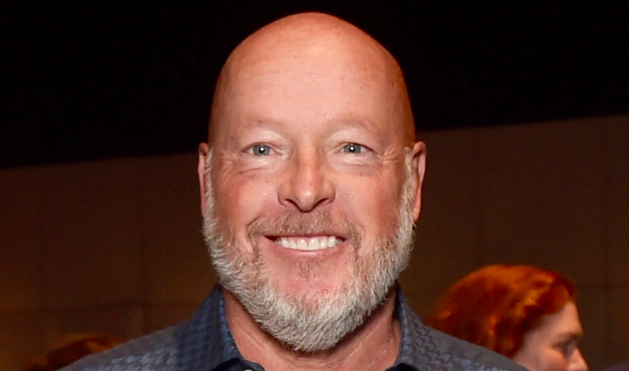 Many fans turned against Chapek because of unpopular changes at the Disney theme parks, such as price increases, the introduction of the Park Pass Reservation system, the removal of Magical Express, and the shift from FastPass+ to Genie+.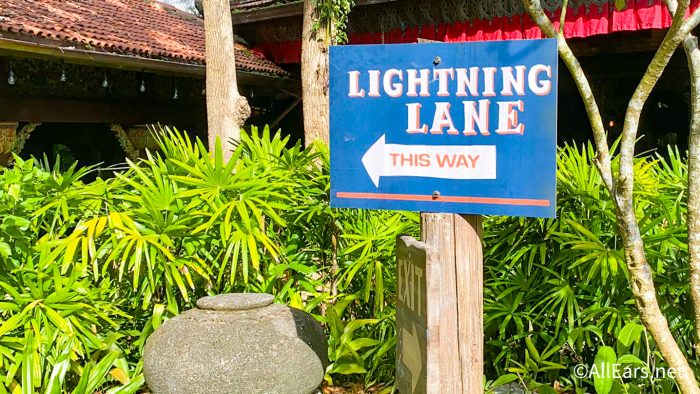 After Disney reported huge streaming losses in its Q4 earnings report for 2022, the Board of Directors seemed to decide that it was time for a change in leadership. Let's take a look at the key differences between Iger and Chapek that might have inspired this change.
Key Differences Between Iger and Chapek
One of the biggest differences between Iger and Chapek is the public's perception of them. Many fans saw Chapek as being more concerned about profits and numbers than he was about Disney content and "magic." Iger, on the other hand, has been more popular with fans and "rank-and-file workers" (Bloomberg).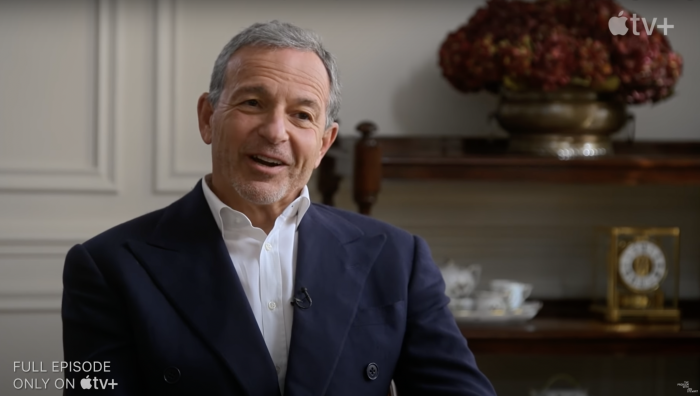 When Iger returned as CEO, he sent an email to Cast Members, saying he was returning "with an incredible sense of gratitude and humility — and, I must admit, a bit of amazement." Bloomberg reports that Iger told Cast Members they "will be hearing more from him and the company's leaders on Monday and in the coming weeks. 'These times remain quite challenging, but as you have heard me say before, I am an optimist,' he said."
Chapek might have been adept at cutting costs and producing revenue from the theme parks, but Iger is seen as an expert in Disney content. According to Wells Fargo analyst Steven Cahal, "The Street will see [Iger] as a steady leader in uncertain times. Chapek was seen as an ace on park ops, whereas Iger is the content guru."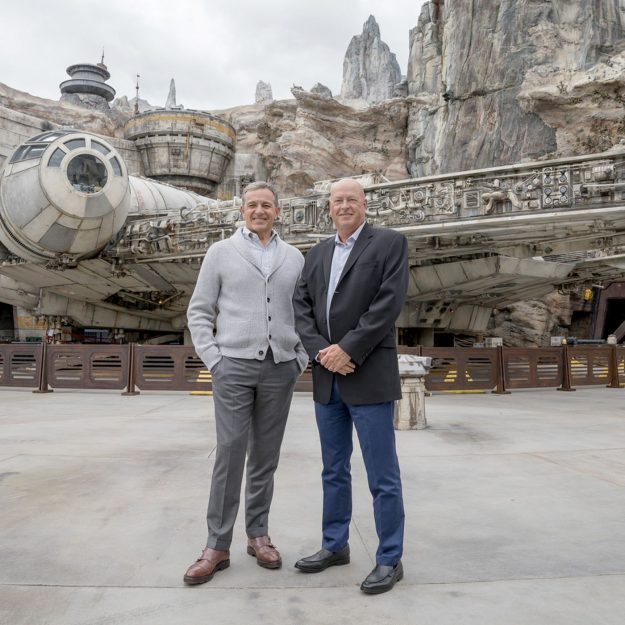 Investors have apparently come to realize how vital content production is for Disney, and they want someone that they can trust to make good decisions surrounding that content. Cahal says that "content is believed to be the lifeblood of the company."
In addition to the content vs. finances difference, Iger has been more vocal about hot topic issues that Chapek has. When Florida introduced the Parental Rights in Education bill (commonly referred to as the "Don't Say Gay" bill by critics), Chapek did not initially denounce the bill. Despite pressure from fans and employees, Chapek did not comment until after the bill had passed in the Florida Senate and House of Representatives. Chapek later apologized for the lack of action and said that Disney was "opposed to the bill from the outset."
As an explanation for his silence, Chapek said that public statements from large corporations are "weaponized by one side or the other to further divide and inflame." When he was criticized by guests and employees for the company's silence, he apologized and went on to openly oppose the bill. He said that the company's goal was "for this law to be repealed by the legislature or struck down in the courts."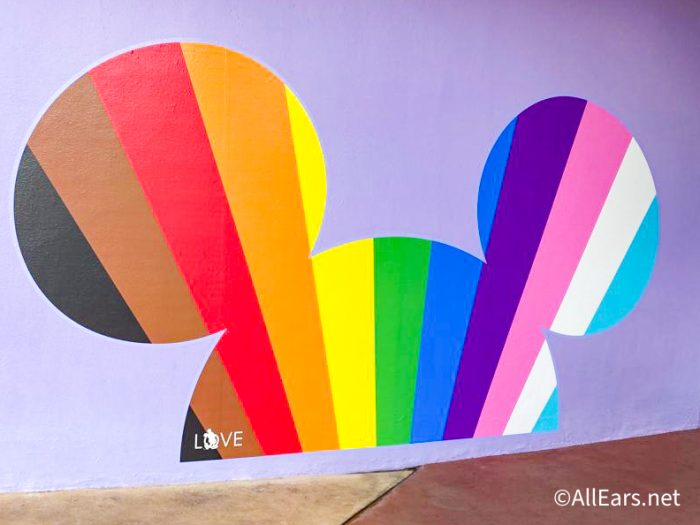 Iger, however, was fairly vocal about the issue early on. Before Disney made any statement, Iger tweeted that "a lot of these issues are not necessarily political. It's about right and wrong." He said that the bill "seemed potentially harmful to kids," and so he thought it needed to be addressed publicly.
In an interview with Chris Wallace from CNN, Iger said that he faced this kind of dilemma often as the Disney CEO when choosing whether to go public on these issues. He said, "The filter that I used to determine whether we should or should not weigh in considered a few factors. What would its impact have on our employees, on our shareholders, and our customers? And if any one of those three constituencies had a deep interest in or would be affected by whatever was the matter at hand, then it was something I thought we should consider weighing in on" (Deadline).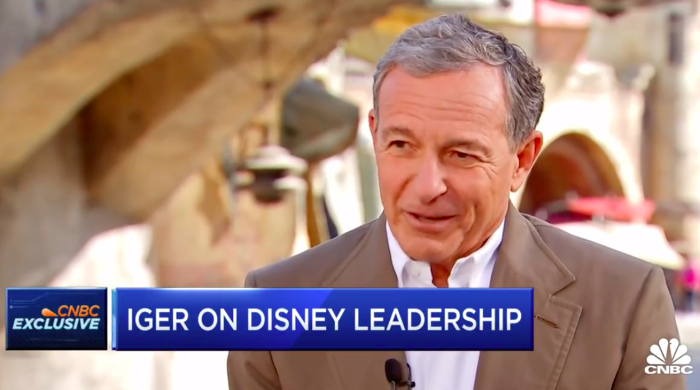 When asked whether it affected his decision that some guests could be upset by the public statements and thus choose to not visit Disney theme parks, Iger said, "We never really saw much evidence of that." He continued, "I just think you have to do what is right and not worry about the potential backlash to it."
In general, Iger seems to be more adept at handling sensitive topics and inspiring confidence as a charismatic leader. Chapek was skilled at managing and increasing finances (in the parks, at least), but Disney seems to be looking for a leader who can better connect with fans and investors.
But Are They Different Enough?
One of the main reasons that the Disney Board of Directors removed Chapek from his position as the CEO was that Disney+ was losing money fast, and that trend didn't seem to be changing. In the fiscal 4th quarter of 2022, Disney's streaming services had losses totaling almost $1.5 billion, which was nearly double the losses reported in the 3rd quarter. Will Iger be able to turn that trend around?
At first glance, it seems that the shift in leadership doesn't make sense when it comes to this issue. Chapek is the finance guy, after all, so he should be able to get the numbers where Disney wants them.
In addition, Iger was the one who got the ball rolling with Disney+ (the service launched during his first time as CEO), so some experts are concerned that he won't be able to change strategy in order to increase profitability. He will be expected to reduce spending and reignite growth for the streaming services.
Ian Whittaker, an independent analyst at Liberty Sky Advisors, said, "The question is whether [Iger's return] solves Disney's main strategic dilemma, i.e. what to do with Disney+, which lost $1.5 billion last quarter and distorting the rest of the business. I don't think it does. Iger was the architect of the streaming strategy and still seems wedded to it."
Chapek and Iger did have different approaches when it came to Disney+ price increases. According to CNBC, Chapek's strategy to have one major price increase (moving from $7.99/month to $10.99/month on December 8th, 2022) is very different from Iger's original plan. The December 8th changes represent a 38% price increase.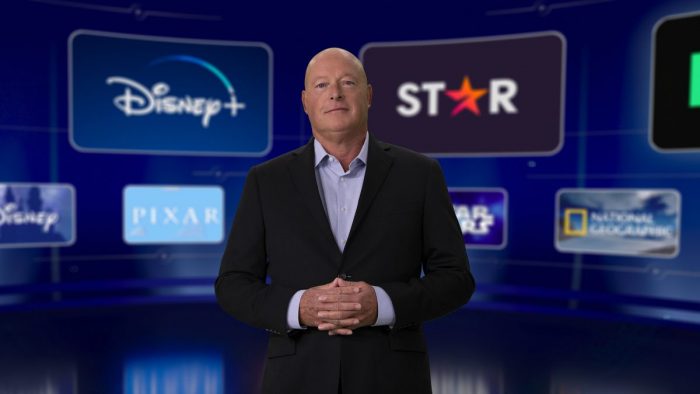 Apparently Iger "wanted Disney+ to be the lowest-priced major streaming offering" so that "customers would view Disney+ as a stronger value proposition to its competitors even if it felt other services' content might be more robust" (CNBC). But at $7.99/month, Disney's ad-supported tier will be more expensive than many other streaming platforms that use ads (including Peacock and Paramount+). And at $10.99/month, Disney's ad-free tier will be pricier than Peacock and Paramount+'s ad-free options as well as Amazon Prime Video.
Iger's initial plan was to "slowly raise prices over time, targeting a $1 per month increase each year for the near future." It's possible that this strategy could encourage more subscribers to purchase Disney+, thus driving up revenue and leading the service toward profitability. We'll have to wait and see if Iger adjusts the current plan for Disney+.
They Might Not Be as Different in Practice as Fans Expect
Many Disney fans expect some major changes now that Iger is back in charge. Some have speculated that unpopular changes in the theme parks will be reversed, such as the Genie+ system, which is an extra cost compared to the previously free FastPass+ system.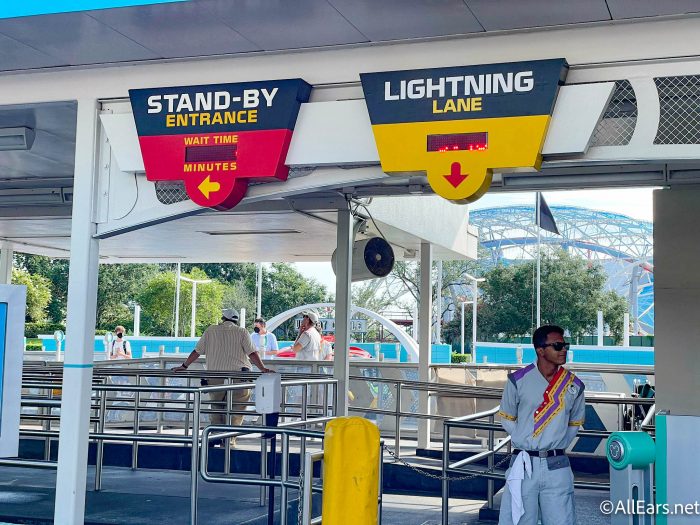 However, it's important to remember that many of the major changes that happened in the parks took several years to develop, and things like Genie+ were likely in development while Iger was the CEO the first time around.
Price increases for Disney theme park tickets have been a staple for as long as the parks have been open, so it's unlikely that we'll see those stop now.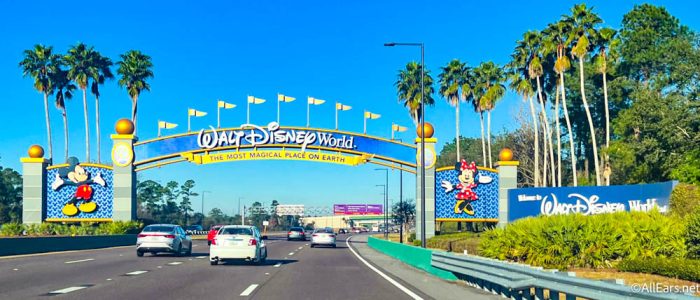 And although Chapek and Iger had different plans when it came to Disney+ price increases, the fact remains that price increases were always part of the deal with that streaming service.
We'll have to watch and see what kinds of changes Iger makes moving forward, but fans should be prepared to see fewer adjustments than they might be expecting.
Whatever differences the Disney Board of Directors saw between Chapek and Iger, they clearly think that Iger is the man for the job now. Susan Arnold, chairman of the board, said, "The Board has concluded that as Disney embarks on an increasingly complex period of industry transformation, Bob Iger is uniquely situated to lead the company through this pivotal period."
Learn more about the shift from Chapek to Iger in these posts:
We'll continue to watch for more updates, so stay tuned to AllEars for the latest Disney news.
Join the AllEars.net Newsletter to stay on top of ALL the breaking Disney News! You'll also get access to AllEars tips, reviews, trivia, and MORE! Click here to Subscribe!

What do you think of Bob Iger's return as Disney CEO? Let us know in the comments.