DISCLOSURE: This post may contain affiliate links, which means when you click a link and make a purchase, we receive a commission.
Halloween has arrived at Disney! Decorations are up and Mickey's Not So Scary Halloween Party is in full swing.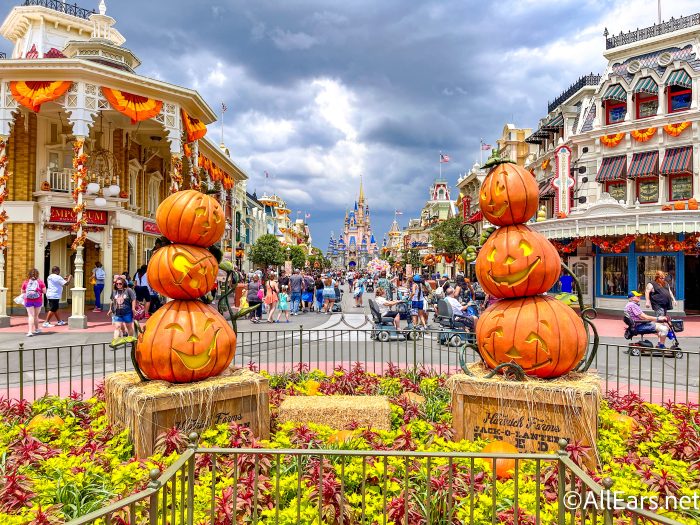 As we welcome in the season for ghouls and ghosts, you can get into the mood at home with one of these spooktacular Halloween countdown calendars! 
Now we know that true Advent calendars are for the Christmas season, but they've become so popular that we were excited to find these Halloween "Advent" calendars for countdown fun! Let your excitement build as you count down the days to October 31st!
Of course we had to start with a little bit of Disney! This calendar is full of tricks and treats featuring Disney's baddest. Open this book-style calendar to reveal all of the villains inside, with 13 doors, pockets, and envelopes.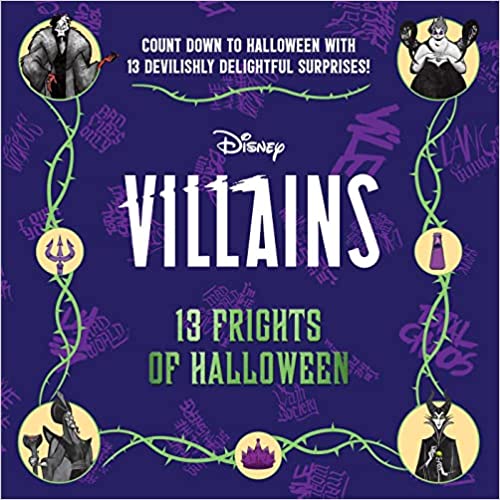 One of the cool things about this calendar is that it includes different activities you can participate in with your friends and family to celebrate this spooky season. From games to recipes, there's plenty to see and do hidden away in this calendar. What fun surprises will you discover?
More of a Halloween traditionalist? Not afraid of a little horror? With this countdown by Funko you'll receive 13 mini vinyl Funko figures, each one a different character from a classic thriller or horror movie!
Venture past the chain link fence to this haunted house full of monsters and villains. Behind each decrepit window you'll find a new character who's just dying to meet you! Funko collectors, this is the perfect calendar for you, because you're getting 13 figures for under $50! 
Witches and wizards, gather round! Order this Halloween countdown calendar filled with magical items and accessories any good Hogwarts student would need. Harry Potter fans, this is a must-have!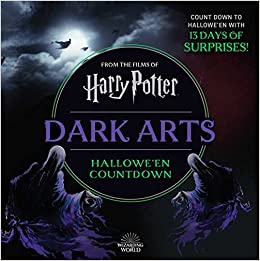 Along with collectibles from the wizarding world, this calendar also includes facts and behind-the-scenes secrets about the original Harry Potter films. While you uncover a new surprise for the 13 days leading up to Halloween, why not revisit the films with a marathon? Rent or buy the digital copies here.
If you want to have a fun countdown but don't need to add any more items to your house, try out this calendar. This haunted house is filled with monsters ready for Halloween! There are 21 windows to open, with each containing a seasonal riddle or joke to get you into that Halloween spirit.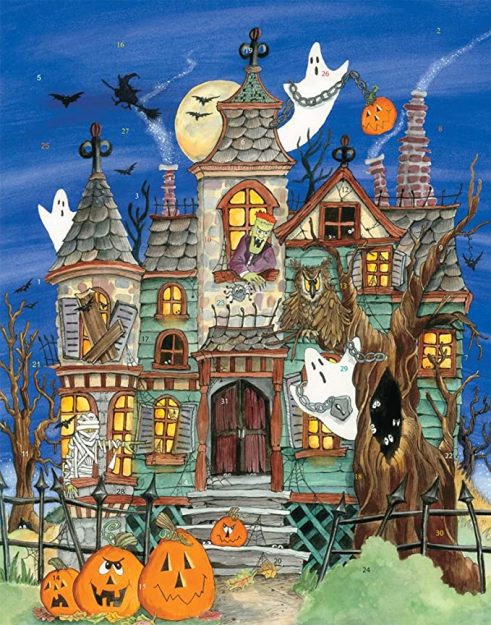 Hang this in your living room or set it up in the kitchen, then meet with your family each day to see what the next day has in store! The jokes are definitely dad joke worthy, and they're sure to tickle your funny bone.
This is another fun calendar that won't add to the clutter, plus it can be reused every year! Countdown the days until the Great Pumpkin arrives with this soft calendar featuring two of our favorite Peanuts characters, Snoopy and Woodstock.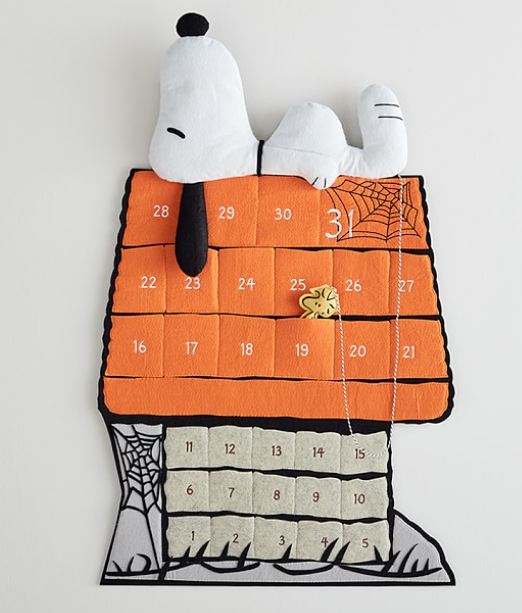 Snoopy is lounging atop his dog house which is decorated for Halloween! A small plush Woodstock serves as your marker as you move him from pocket to pocket as the days to Halloween dwindle. "It's The Great Pumpkin Charlie Brown" is one of our favorite specials to watch around Halloween, and if it's your favorite too check out some of Pottery Barn's other Peanuts decor!
We've seen plenty of Halloween items selling out already, so be sure to grab your favorite calendar before it's gone!
Are you heading to Disney for Halloween? Planning on going to Mickey's Not So Scary Halloween Party? We've got the scoop on all things spooky happening at Disney!
Are you counting down the days until Halloween? Will you be visiting Disney during the spooky season? Let us know in the comments!