When it comes to dining at Disney World, you have a lot of choices available to you. You can eat in the parks, at Disney Springs, and, of course, at your Disney World hotel.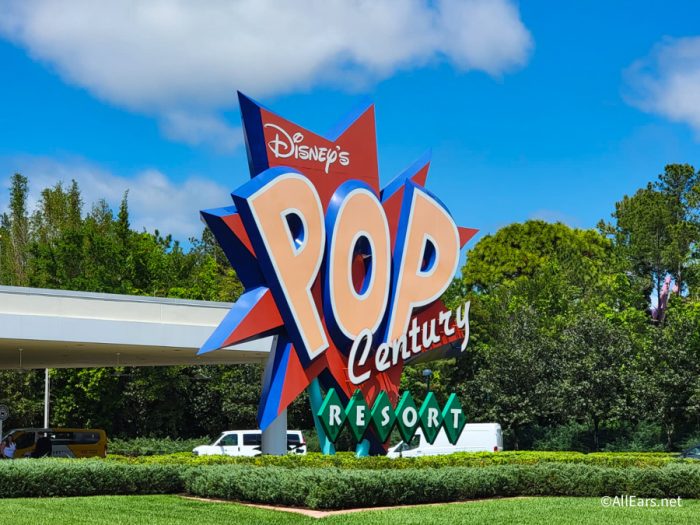 If you're staying at Disney's Pop Century Resort, you might be wondering what food options are available to you at your hotel as well as what's worth it at those locations — as well as what you should steer clear of. So today, we're going to take a look at what you should eat at Disney's Pop Century Resort.
Food Options
Pop Century isn't exactly known for its stellar food, but that doesn't mean that it doesn't have anything to offer. With fewer dining options, you'll have fewer meal options in general, but the menus are generally expansive enough that everyone in your group should be able to find something to eat.
Let's start with the basics: what food options are available to you. Pop Century has two dining locations — Everything Pop Shopping and Dining and Petals Pool Bar.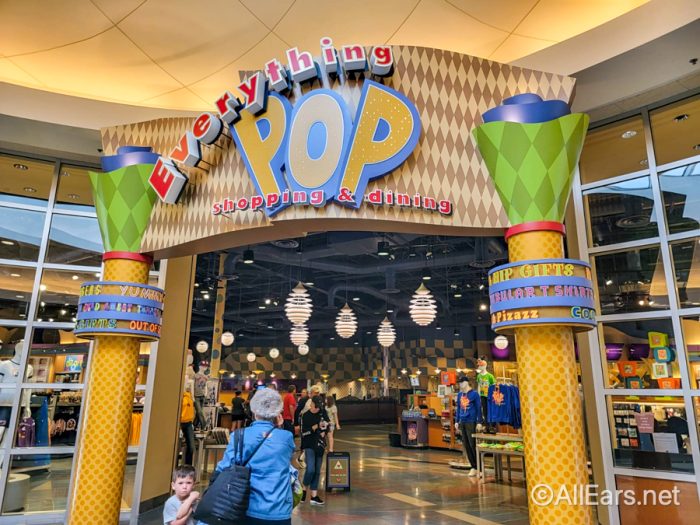 Everything Pop is where you'll find both the hotel's gift shop and the food court, as well. Petals Pool Bar is located just outside the main lobby of the hotel at the Hippy Dippy Pool. Petals has a number of different cocktails and alcoholic offerings, as well as a few small food offerings.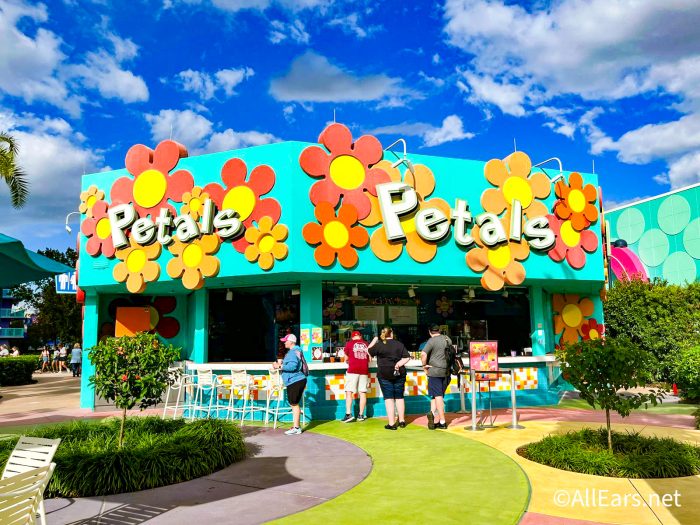 Now that we're acquainted with what the dining locations are like, let's get into what you should order!
For Breakfast
For breakfast, you can't go wrong with Mickey waffles. They are a classic Disney World breakfast — and for good reason. You can order them from Everything Pop Shopping and Dining for $10.49 and they will come with both bacon and sausage.
If you're not feeling like a Mickey waffle or are looking for something that's a little more on-the-go, then the Overnight Oats at Everything Pop are good, as well. They are made with chia seeds, agave, coconut milk, blueberries, and toasted walnuts for $5.29.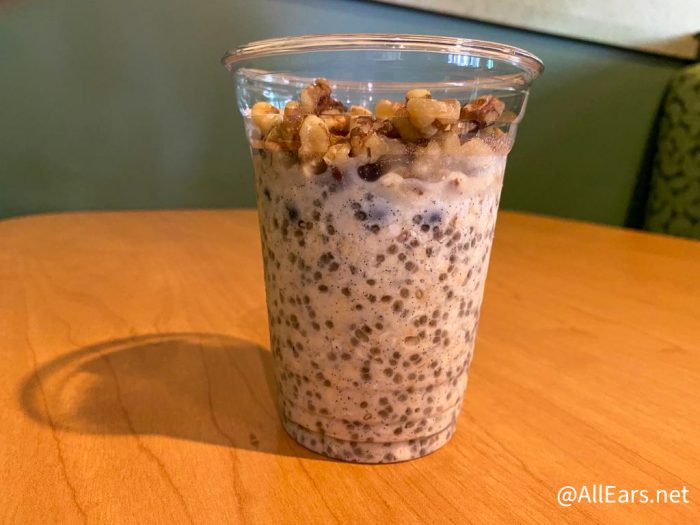 Everything Pop also has some bakery items and pastries like croissants, muffins, and even a cinnamon roll if you're interested in something like that, as well.
For Lunch or Dinner
The Everything Pop menu is the same at both lunch and dinner, so you have the same options at both mealtimes. For these meals, we recommend the Chicken Strips for $1.049 because seriously: is there anything better at the end of a long park day than a plate of chicken strips?
You can also get the Cheddar Cheeseburger for $11.49. This is a Pop Century classic and comes with cheddar, lettuce, and tomato on a brioche bun with fries on the side.
If you're a plant-based diner, Everything Pop also has an Impossible Burger for $12.79 that is an Impossible patty topped with Carolina-style barbecued Jackfruit, pickled slaw, and plant-based cheddar. The Impossible Burger is also served with fries.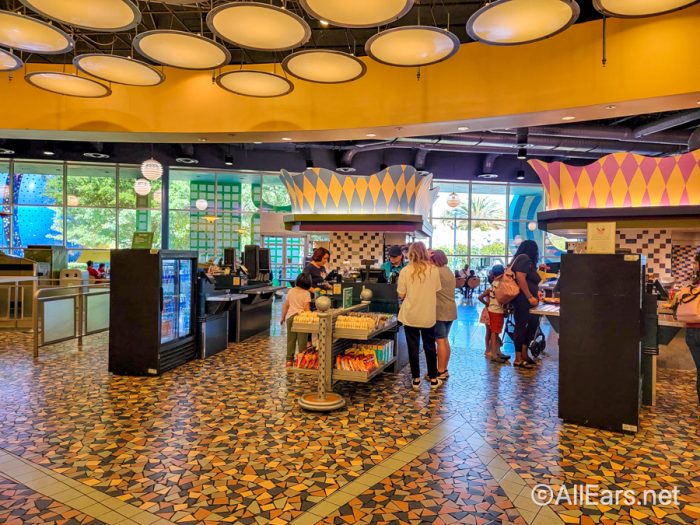 There is also a relatively large salad list on the menu, again if you're a plant-based eater or if you're just feeling like a salad. The salads range in price from $8.99-$11.99.
A word of warning: we haven't had great experiences with the pizza at Everything Pop in the past, so we would recommend steering clear of it if you can.
For Dessert
For dessert, we recommend the Tie-Dye Cheesecake for $5.79. This is quite possibly the most popular food item at Everything Pop simply for its looks. The flavor itself isn't anything to write home about, but it perfectly encapsulates the look and feel of Pop Century in a small cheesecake package.
We also like the Pop Goes Bananas Cupcake which is a yellow cupcake filled with caramelized banana in a pastry creme topped with a caramel latte buttercream. It is $5.49. There's a caveat that comes with this dessert, however. We only recommend this cupcake if you are someone who likes bananas. If you don't, we'd recommend getting something else on the menu, like the Tie-Dye Cheesecake.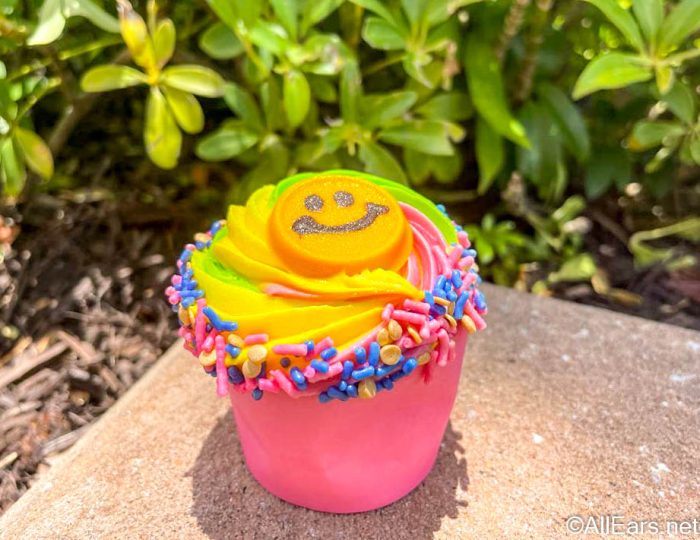 There's a handful of other dessert offerings on the menu at Everything Pop, but the two that stand out the most are the Tie-Dye Cheesecake and the Pop Goes Bananas Cupcake.
To Drink
This is where Petals Pool Bar comes in. This bar has a variety of different mixed drinks plus wine and beer, but one of our favorite things to get at Petals Pool Bar is the Pina CoLAVA.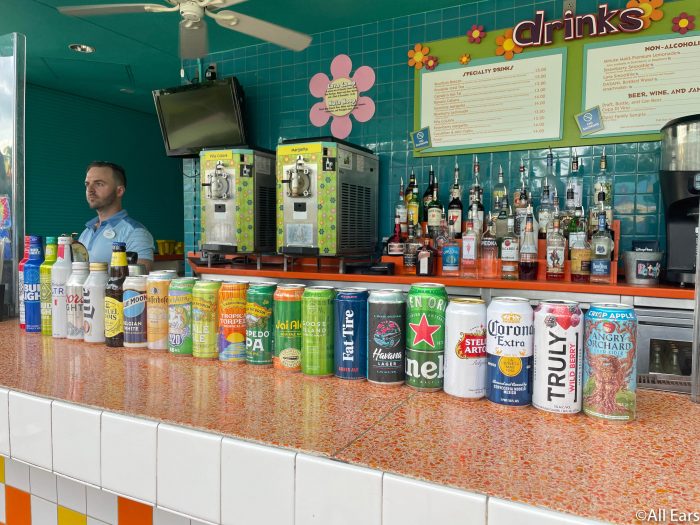 The Pina CoLAVA is Bacardi Raspberry Rum blended with flavors of coconut, pineapple, and raspberry purée. It is $15.
We mentioned above that Petals has a few food options, so this is a good place to stop by if you're looking for a quick snack while you lounge by the pool. Petals has chips, a soft pretzel, and even Mickey Premium Bars.
If you're staying at Disney's Pop Century Resort hotel soon, don't be discouraged by the limited food options. Just because there aren't many dining locations available doesn't mean that was is available won't be good.
The offerings at Everything Pop Shopping and Dining can be solid options if you're traveling with picky eaters, or are just trying to grab a quick bite to eat at the end of a long day in the parks. You are also always able to bring your own food to the hotel or eat in the parks or Disney Springs if what's on the menu doesn't sound good.
We're always looking for ways to make your Disney World trip easier, so make sure to stay tuned to AllEars for more!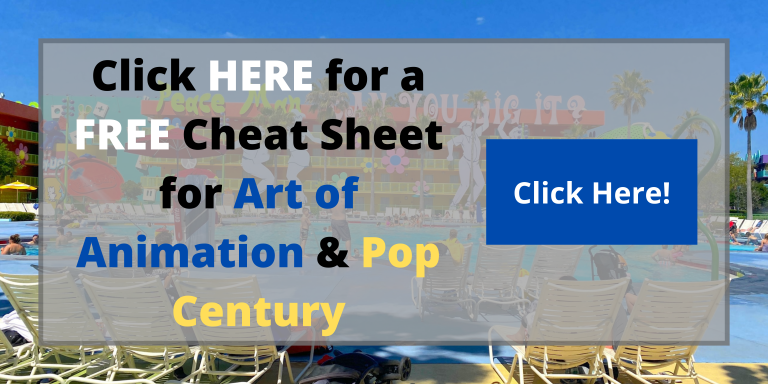 Have you ever stayed at Disney's Pop Century Resort? Let us know in the comments!