Did you know that a brand new terminal is coming soon to Orlando International Airport?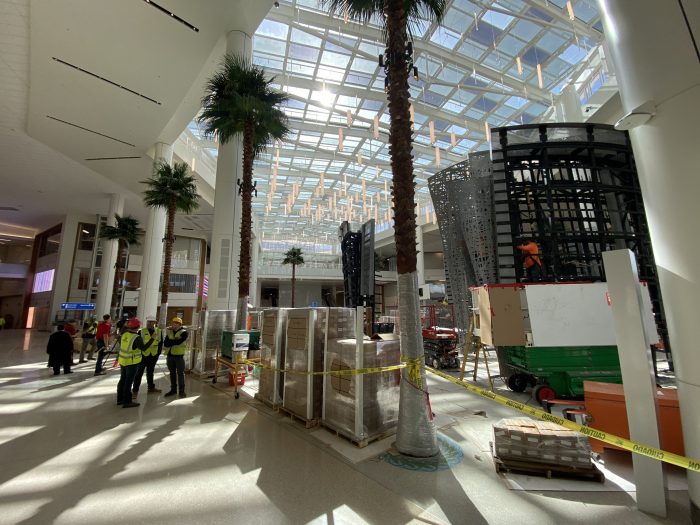 Yep! The terminal will be opening up in September and feature a bunch of new stores, restaurants, technology, and more. Since the opening is coming up so soon, we figured we'd give you a little refresher on everything you can expect inside the new Terminal C!
Airlines
Let's start with probably the most important thing: which airlines are flying into and out of the new terminal! Orlando International Airport announced a while back that 11 airlines would be moving over to Terminal C.
The airlines moving to the terminal are Aer Lingus, Azul Airlines, Breeze Airways, British Airways, Caribbean Airlines, Emirates, GOL Airlines, Iceland Air, JetBlue Airways, Lufthansa, and Norse Atlantic.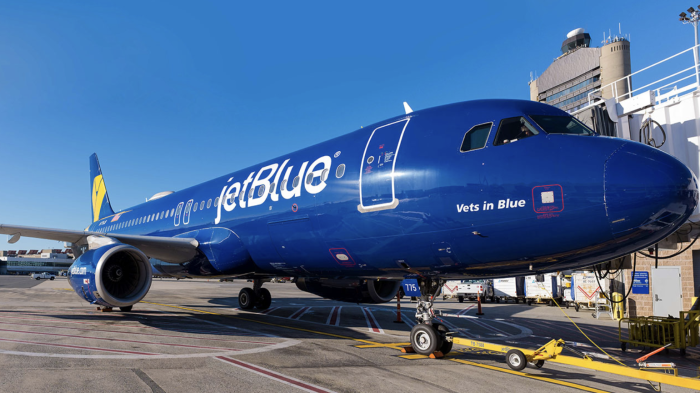 So, you'll have a lot of international options to choose from out of this new terminal!
Restaurants
There are a ton of new restaurants coming to Terminal C, including some familiar ones from Disney Springs! First up, there will be a second location of Wine Bar George in the terminal.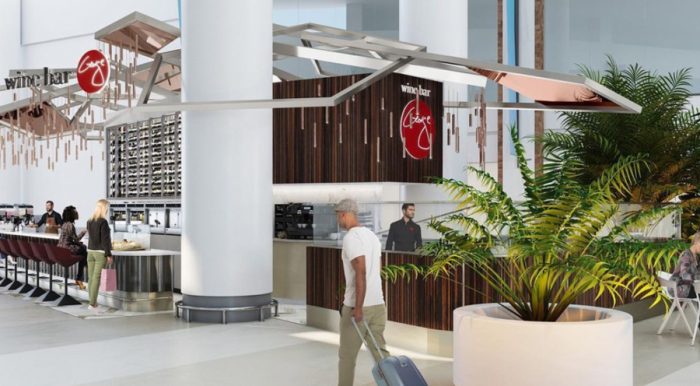 Yep, the same restaurant we know and love that serves up mac 'n' cheese bites and charcuterie board will be in the airport now. We do not know if it will have the same menu as the one in Disney World!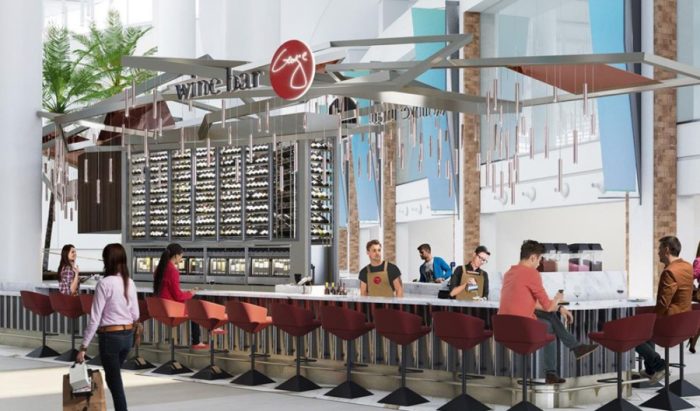 We will also see a new dining concept from Chef Art Smith, who brought us Homecomin' in Disney Springs. It will be called the Sunshine Diner and will be located on the second level of the concourse.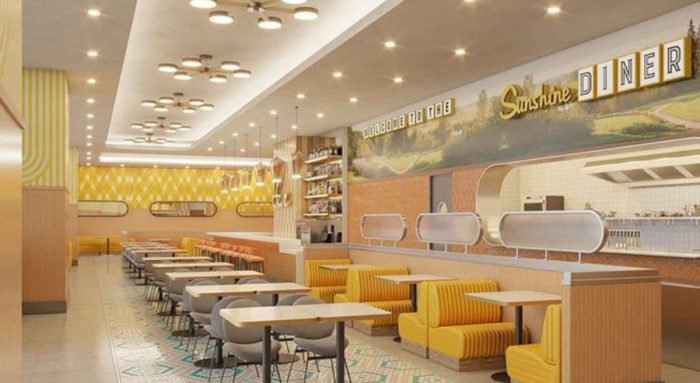 It's part of the chef's "dream to revitalize the great American diner" and it looks like a bright space with booths, tables, a bar, and a "grab and go" station.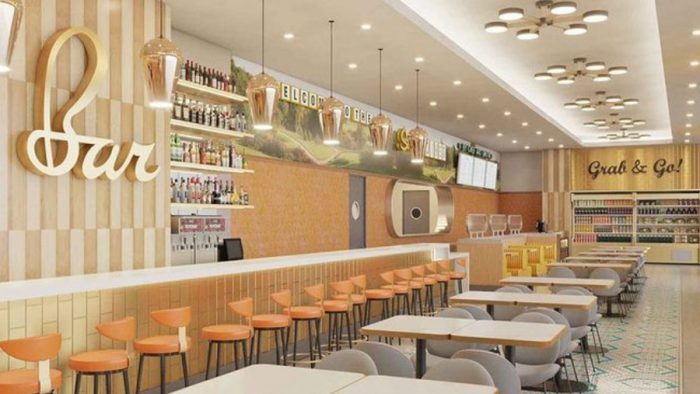 Another spot coming to the new terminal is Provisions by Cask & Larder. This is a second spot for the restaurant that already has a location in the airport. And, it's actually owned by the team behind Polite Pig in Disney Springs!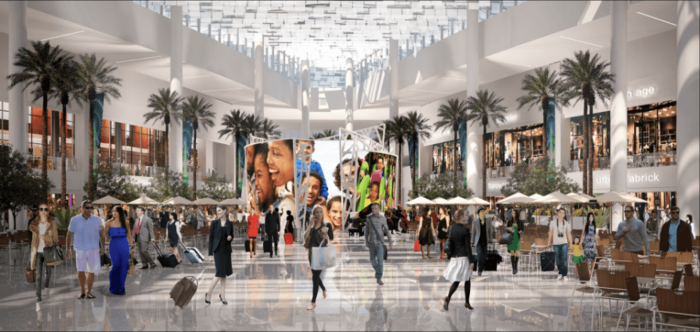 Here's a full list of the restaurants we know are coming to the new terminal:
Starbucks
Chick-fil-A
Auntie Anne's
Cinnabon
Barnie's Coffee & Tea Co.
Provisions by Cask & Larder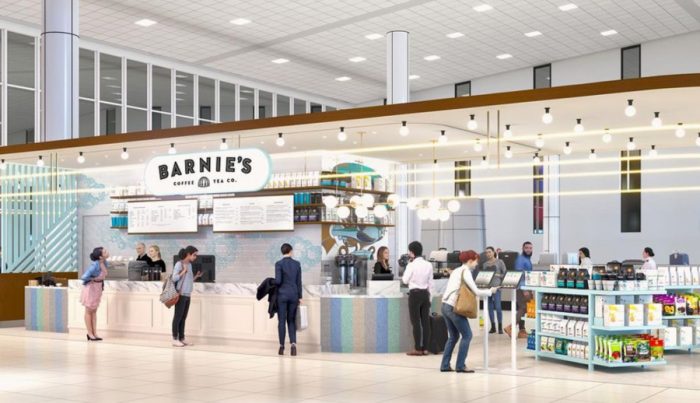 Cucina & Co.
Wine Bar George
Orange County Brewers
PGA Tour Grill
Olde Hearth Bread Co.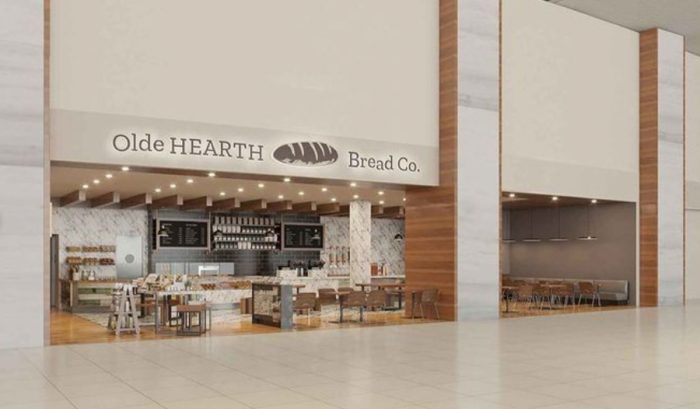 Sunshine Diner by Chef Art Smith
Cask & Larder Public House
Raw Juice
Orlando Brewing Bar & Bites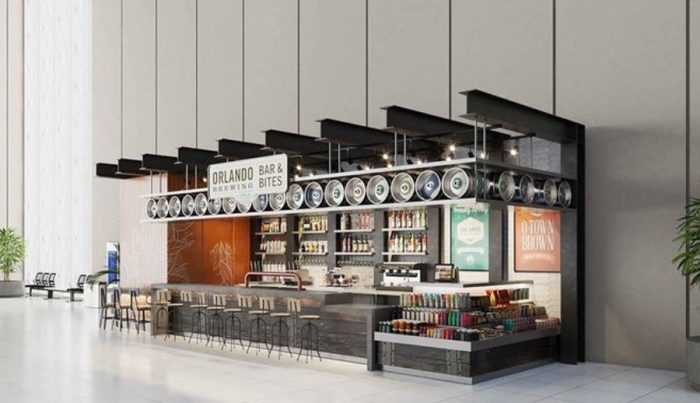 And, there's actually a job fair happening for some of these new restaurants! Cask and Larder posted on Instagram that the job fair is being held on August 19th at the Hilton Garden Inn on 7300 Augusta National Drive in Orlando.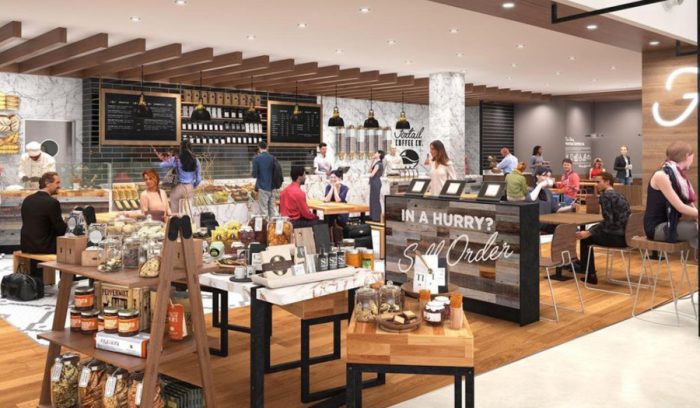 They said they're hiring for numerous positions including cooks, hosts, expos, servers, bartenders, and more.
Stores
There are also some exciting stores coming to the new terminal. There is already a Disney store at the airport, but another location will be coming to Terminal C!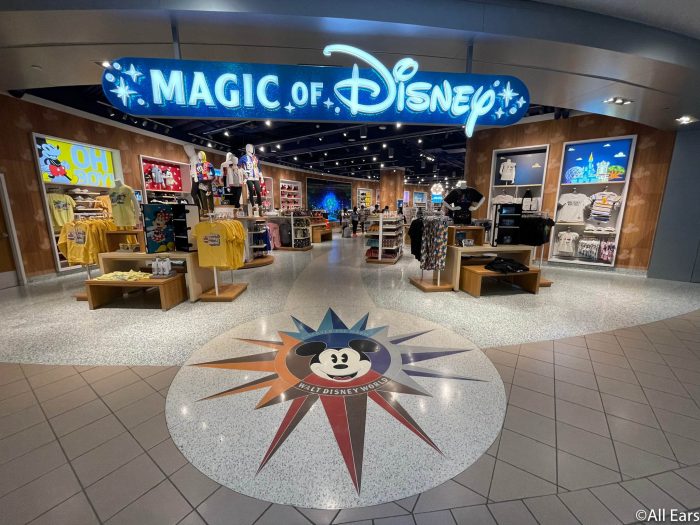 And, the same goes for the Universal Orlando store — there will be another location in the new terminal.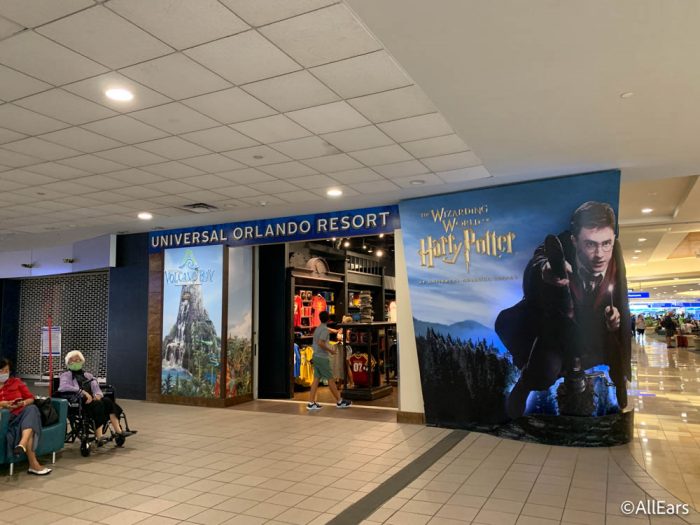 These stores will be located in the "Palm Court" area of the new Terminal C at the airport, which will be past security.
Technology
One of the coolest things about the new terminal is all of the innovative technology coming to it. There's going to be an all-new luggage system that could get you your bags faster!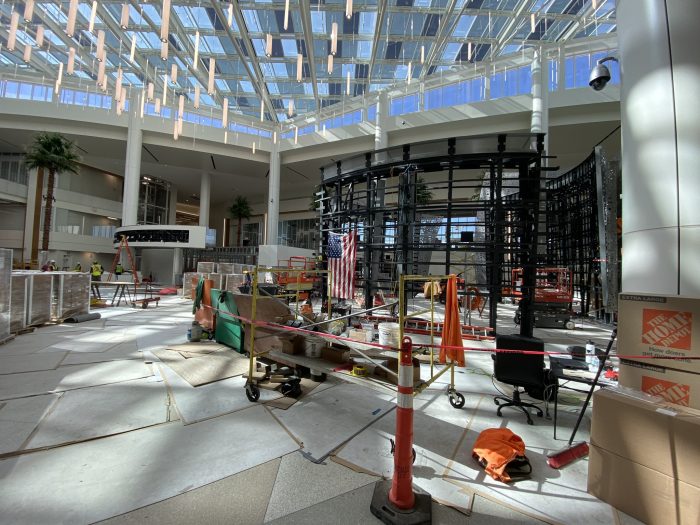 This new state-of-the-art luggage tracking system will have "efficient tracking and expedited luggage collection." (Orlando Business Journal) The luggage system will also use Radio Frequency Identification Technology (RFID) to track travelers' bags.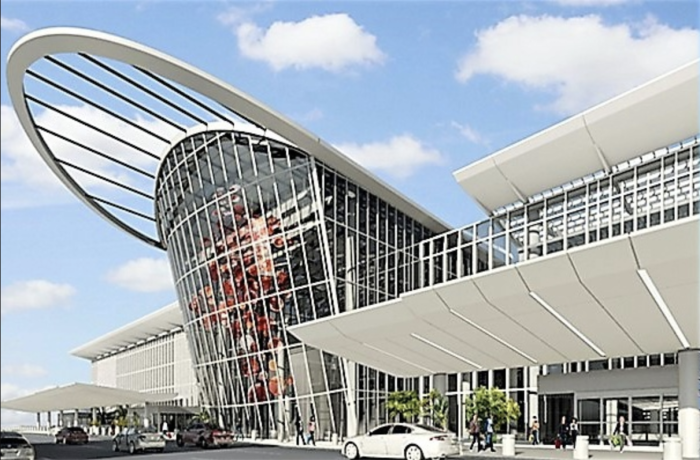 Spectrum News 13 anchor Greg Angel on Twitter said that MCO "touts international passengers will see sunshine and have their bags even before going through Customs." Orlando Airport will be one of the first to use this new technology.  The RFID system will track "luggage in real time and is faster than conventional baggage conveyor systems." according to WFTV 9.
We also got an outline of the other new technology coming to the terminal from an Orlando International Airport press release. Here's what's coming:
100% automated screening lanes in TSA checkpoint.
At TSA, the baggage bins will be placed on a continuously moving conveyor belt so there are fewer back-ups.
100% facial recognition for international arrival and departures.
A State-of-the-art Radio Frequency Identification Technology (RFID) Tote Baggage Handling System for efficient tracking and expedited luggage collection.
Every checked bag will be transported in its own yellow bin and tagged with a tracker so passengers will be able to see exactly where their bag is. Passengers will also be able to drop off their checked bags sooner.
Baggage claim will be closer to where passengers disembark so they will be able to just grab their luggage and go.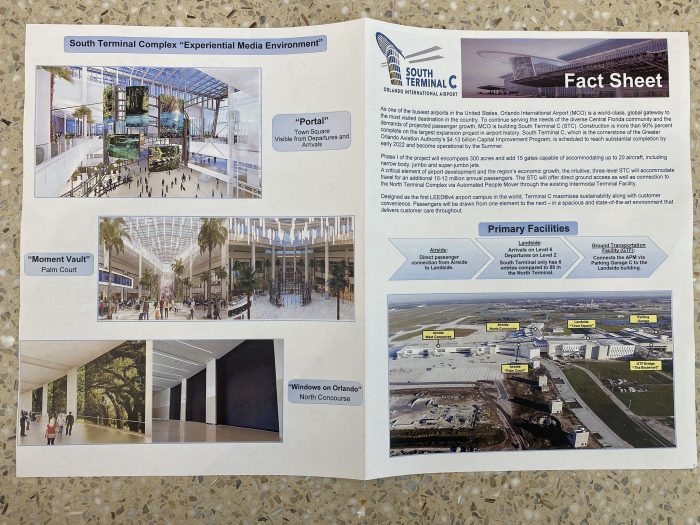 Virtual Ramp Control Systems that precisely display aircraft operations on video walls, providing controllers with full, unobstructed visibility of airfield traffic.

Large-scale interactive digital media as part of an imaginative visual experience, designed with "The Orlando Experience" in mind.
One of the first North American airports to install a Passive Optical Network (PON), utilizing fiber-optic technology to create a high-speed, future-proofed, energy-efficient IT system.
The first fully integrated, multi-modal airport terminal in the U.S. for rail-air-ground transportation.

Digital media displays, like a three-story suspended screen called "The Portal," which will showcase things like Disney history.
33-feet high screens called "Windows on Orlando" that will display things like rocket launched.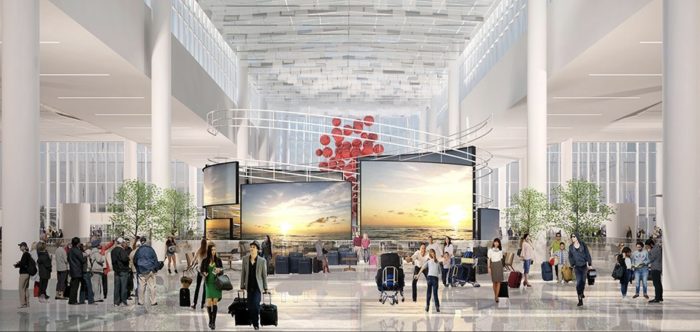 All of this technology sounds pretty exciting! We can't wait to see it in action when the new terminal opens up on September 19th, 2022. The whole opening process should take around 2 weeks.
We'll be sure to keep you updated on any other exciting things coming to the airport! And, you can get an update on things like the Brightline train at the airport right here.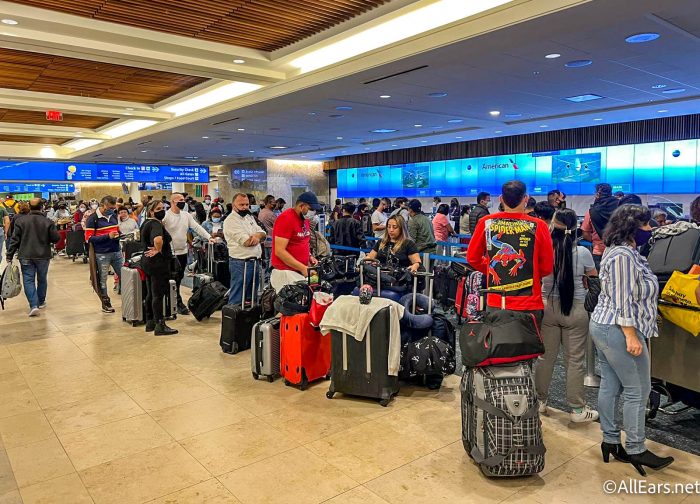 Stay tuned to All Ears for more travel news and updates!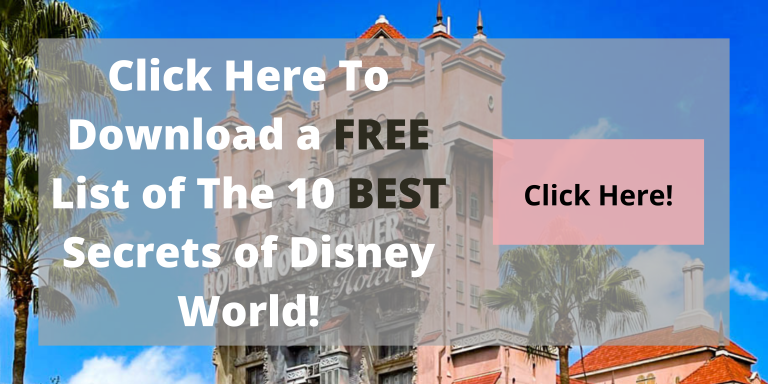 Do you usually fly or drive to Orlando? Tell us in the comments!