DISCLOSURE: This post may contain affiliate links, meaning when you click the links and make a purchase, we receive a commission.
When Disney World said that their 50th Anniversary celebrations were going to last for 18 months, they MEANT it!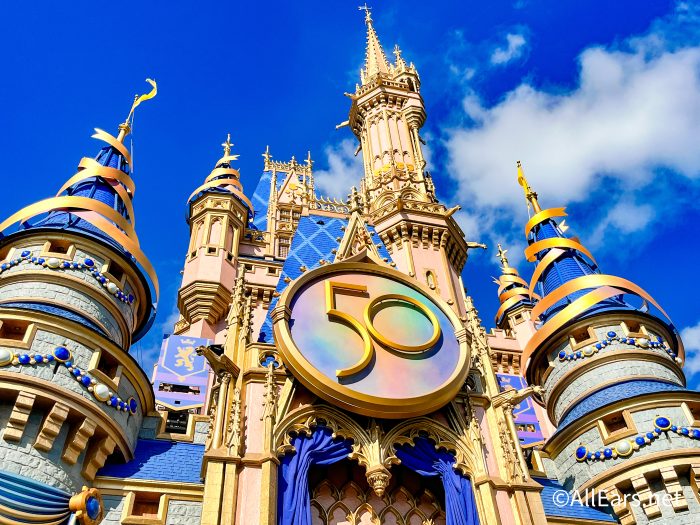 Throughout the first half of the celebrations, we've seen special entertainment, lots of celebratory snacks, and countless new merchandise items and collections. And even now, we're constantly getting new items in the stores to check out, especially when it comes to the popular Vault Collection!
If you haven't heard of it, the Vault Collection has been home to Disney World's "throwback" merchandise throughout the past several months. In select stores around the parks, you can find all kinds of vintage items that look like the souvenirs that guests would've purchased 30, 40, or 50 years ago. And today, we got a NEW Vault Collection Spirit Jersey!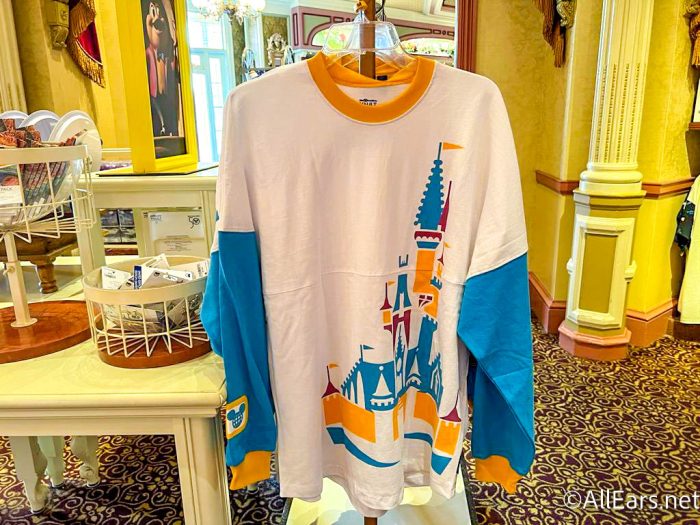 This new shirt has a ringer-style tee design, with yellow accents on the collar and at the end of the sleeves. The sleeves themselves are light blue, and they match the color scheme of the large castle printed on the front.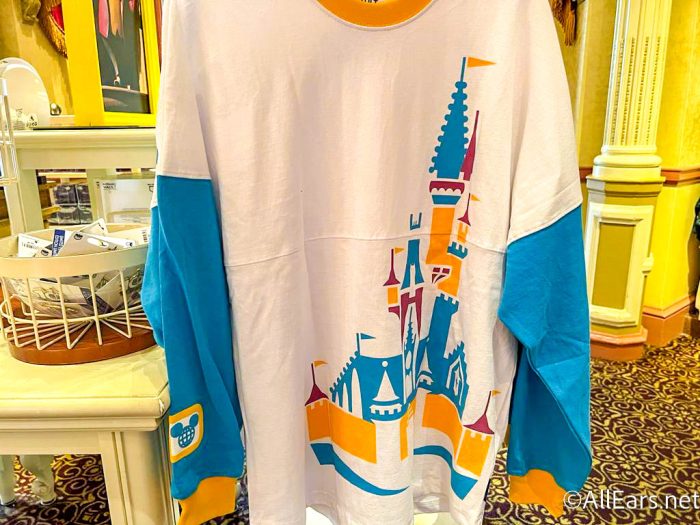 The back has the Walt Disney World logo that you see on most spirit jerseys. We spotted it inside Main Street Cinema (home to the Vault Collection in Magic Kingdom), and you can get it for $74.99.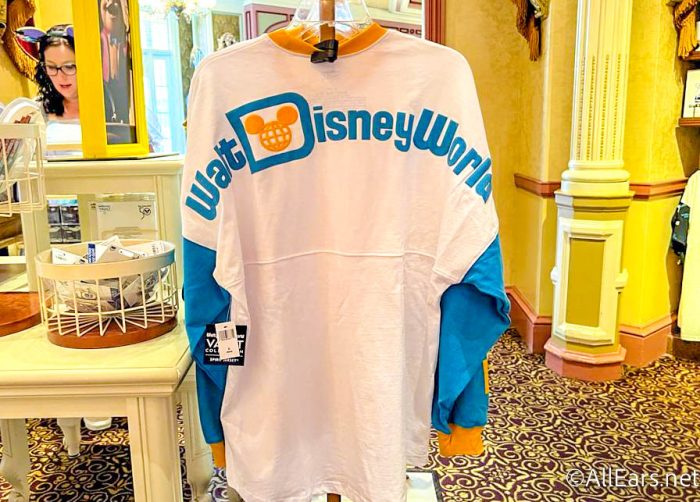 For those who can't make it to the parks right now, it's also available online!
The Vault Collection — along with the other Disney World 50th Anniversary merchandise — has been very popular in the parks. If you happen to see something from one of these collections that you want, we suggest buying it right then, because this merchandise has been known to sell out quickly.
We'll keep updating you as more items are released, so stay tuned to AllEars! We're covering all the big celebrations this year, and we're excited to share it with all of you.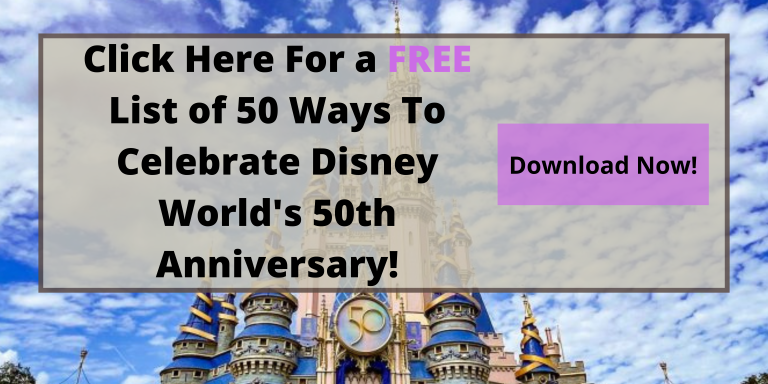 Would you buy this spirit jersey? Tell us in the comments!