It's been a big year for Disney World, which makes it easy to forget that it's been a big year for Universal Orlando, too!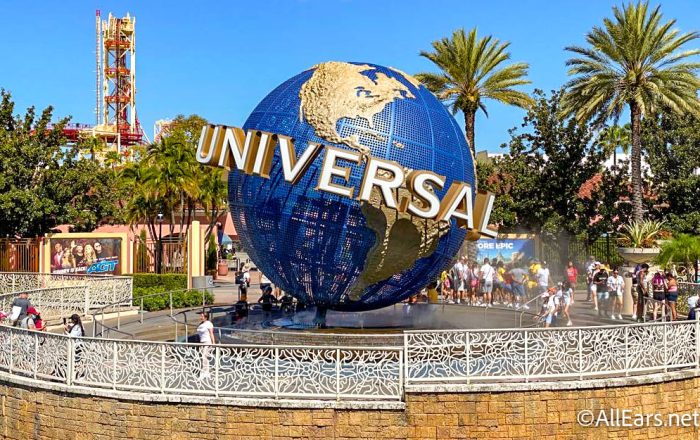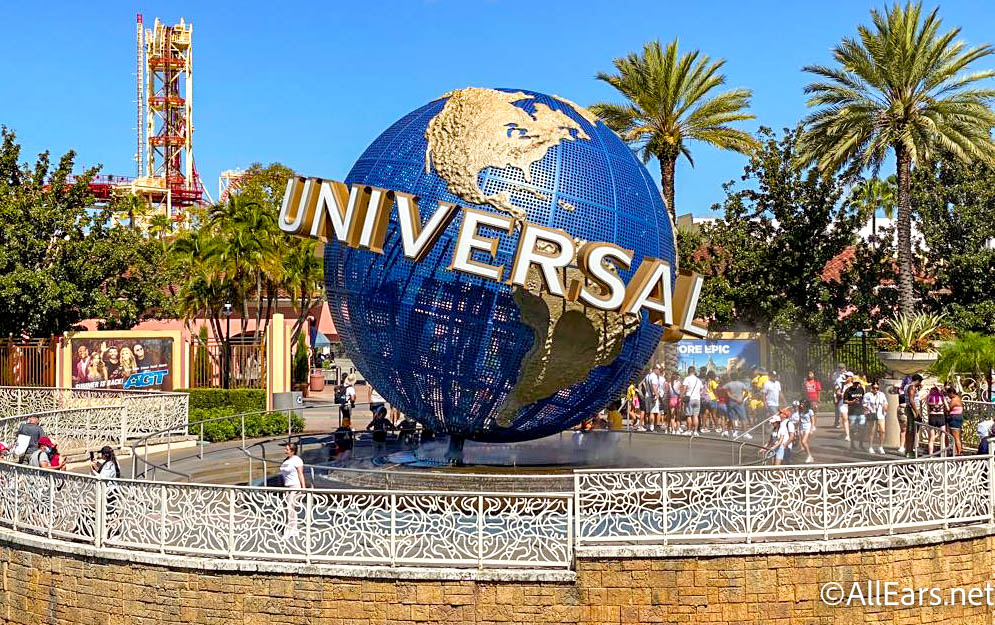 Universal Orlando is currently in the process of building a brand new theme park called Epic Universe, plus Universal Orlando just reported its biggest earnings ever last fiscal quarter. We recently headed to the "other" Orlando theme park to take a look at what's new, so here are some of the biggest updates from Universal Orlando!
Halloween News
Back in March, Universal revealed the dates for this year's Halloween Horror Nights events. They will be taking place on various days throughout September and October.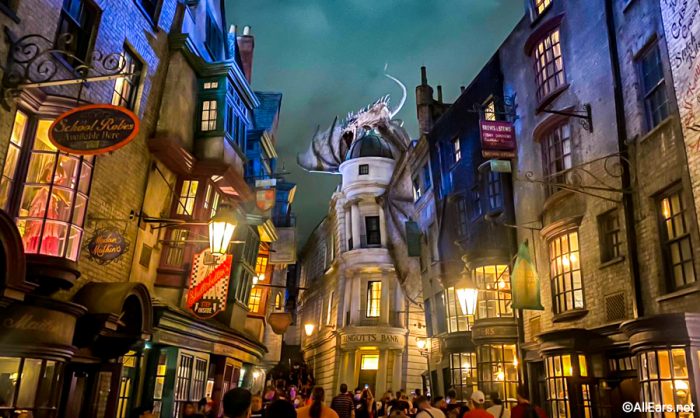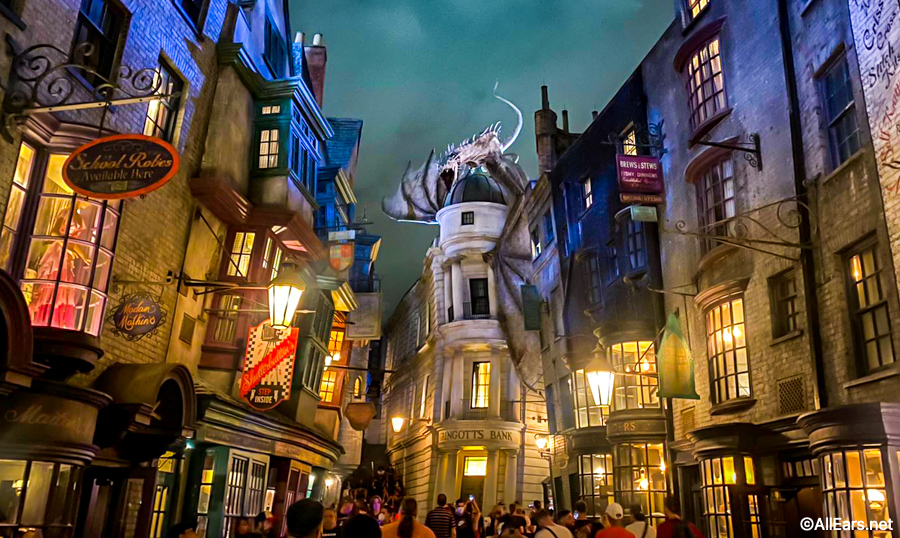 We've also gotten a sneak peek at what houses will be available this year, like one about The Weeknd, a Halloween house, The Horrors of Blumhouse, and Universal Monsters: Legends Collide. There are also already Halloween decorations showing up in the parks!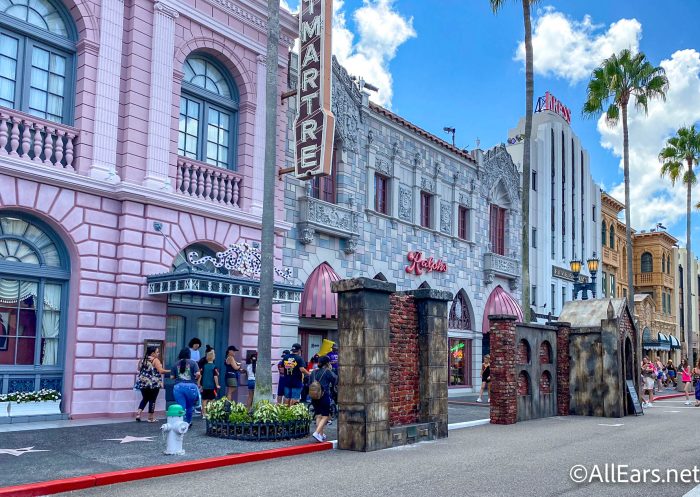 Plus, as if Halloween Horror Nights wasn't enough, Universal Orlando also announced a brand new Halloween offering that will debut this year! It's called Universal Monsters Gallery of Legends and is a Universal Monsters-themed photo gallery experience that is available for guests at Universal Orlando's hotels only. It will be located in the Spooky Swizzle Lounge at Universal's Cabana Bay Beach Resort and will be available from September 2nd to October 31st.
There's also a TON of new Halloween Horror Nights merchandise and there's so much from shirts…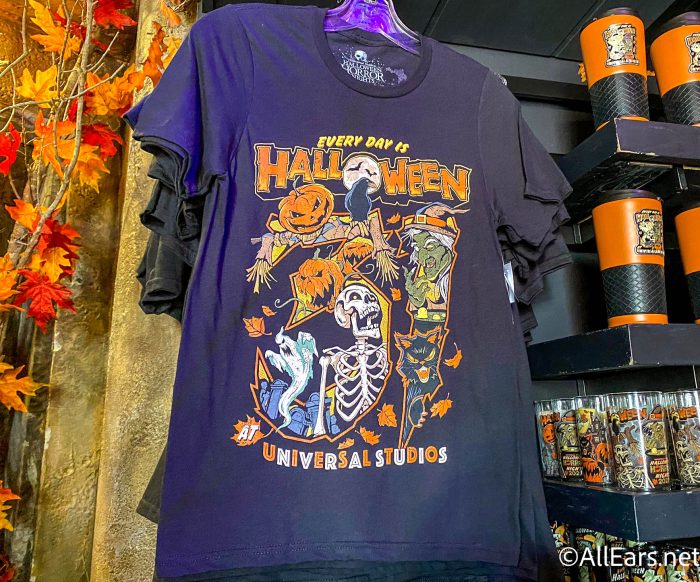 …to Christmas ornaments…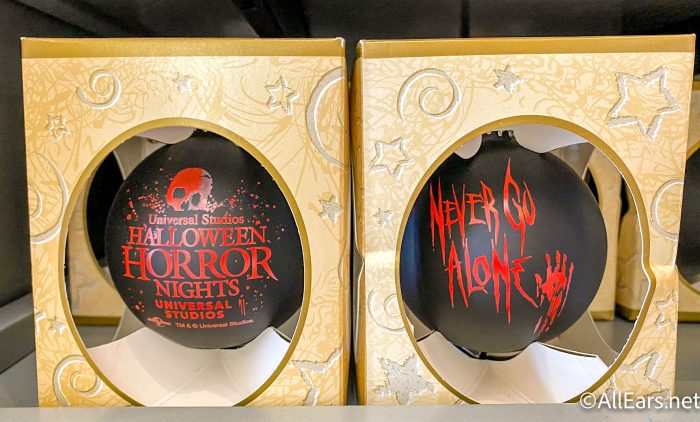 …to pieces of jewelry…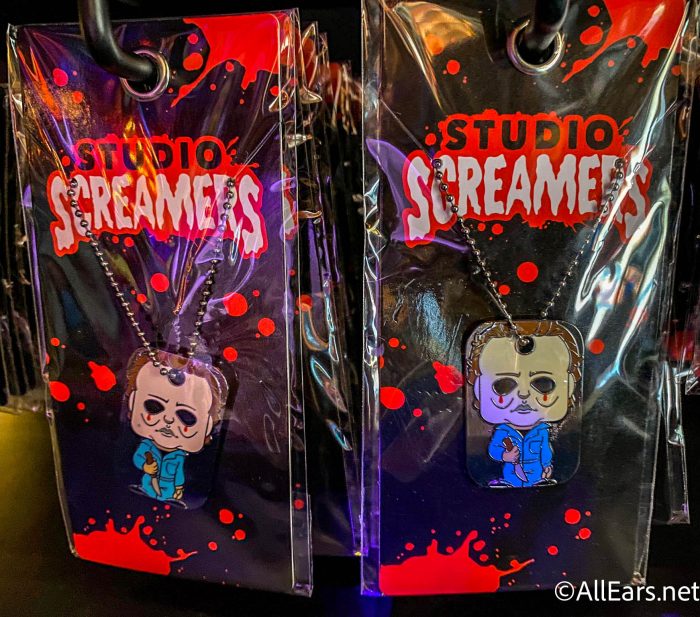 …cups, and more!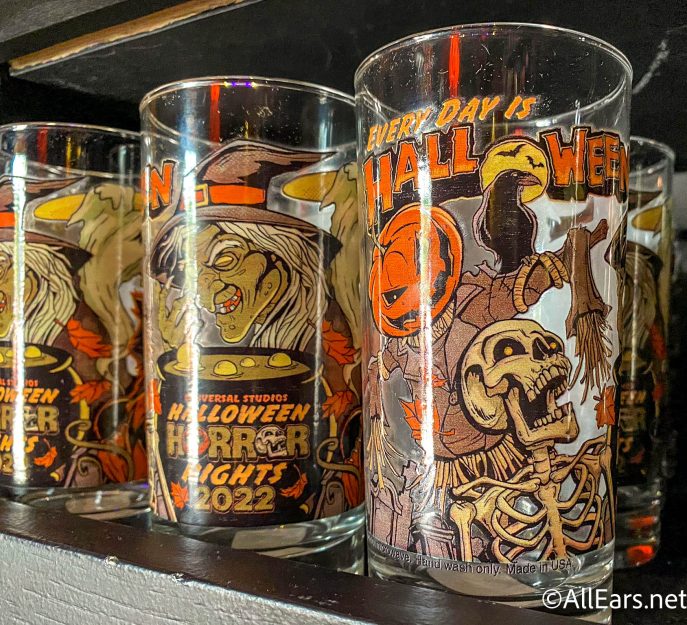 There are seriously so many new items, and more items will likely be available as we get close to the first night of the event.
Universal Orlando Construction News
There were some construction walls up around the two parks. We saw some construction walls up over at Marvel Superhero Island where you'll find all of the Marvel rides like The Amazing Spider-Man and The Incredible Hulk Coaster.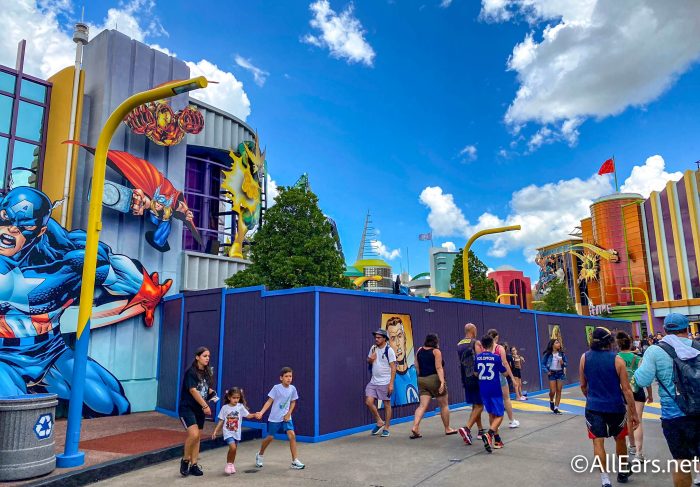 There were also some construction walls up at Toon Lagoon.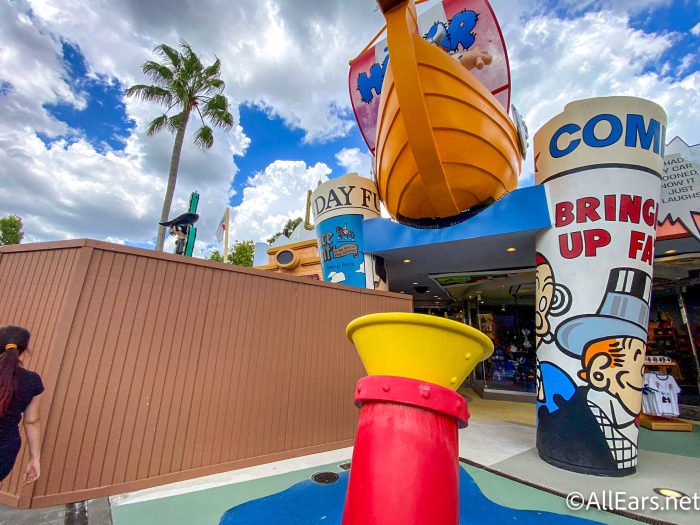 Construction walls in Toon Lagoon
Toon Lagoon is one of the areas at Islands of Adventure and is themed after comics and cartoons. It's where you'll find Dudley Do-Right's Ripsaw Falls as well as some comic character meet-and-greets.
Universal Orlando Food News
Have you ever tried a Butterbeer at Universal?
When we were there recently, we confirmed that you can order Butterbeer without the foam topping. The topping is what makes it true Butterbeer, however, as it's a butterscotch-based foam. Without that foam, the drink is essentially cream soda.
Universal Orlando Merchandise News
We also saw a ton of new merchandise, including some unique and interesting Loungefly backpacks. We saw this Jurassic Park Loungefly at Jurassic Outfitters. It is bright and colorful, has the DNA strand from the movie, and says "Bingo! Dino DNA." It is $82.
Another Loungefly bag we saw was this Spongebob Squarepants Loungefly backpack that we saw for $82 at the Spongebob Squarepants shop.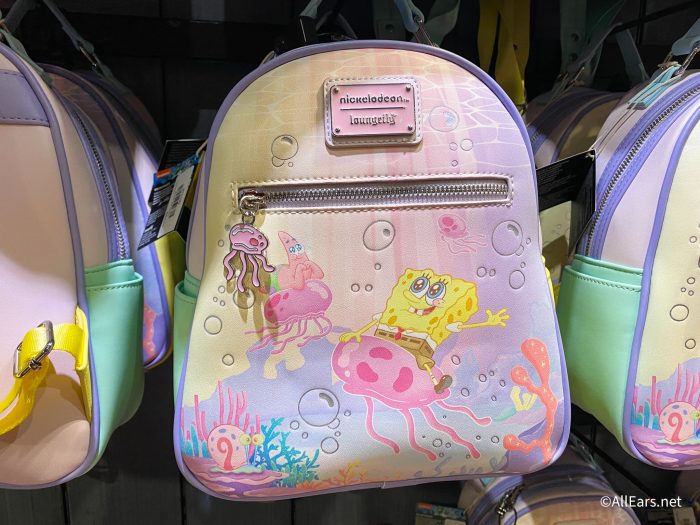 And our final Loungefly backpack is this Grinch backpack that we saw at Gertrude McFuzz Fine Feathered Finery. It is green and fuzzy and available for $82.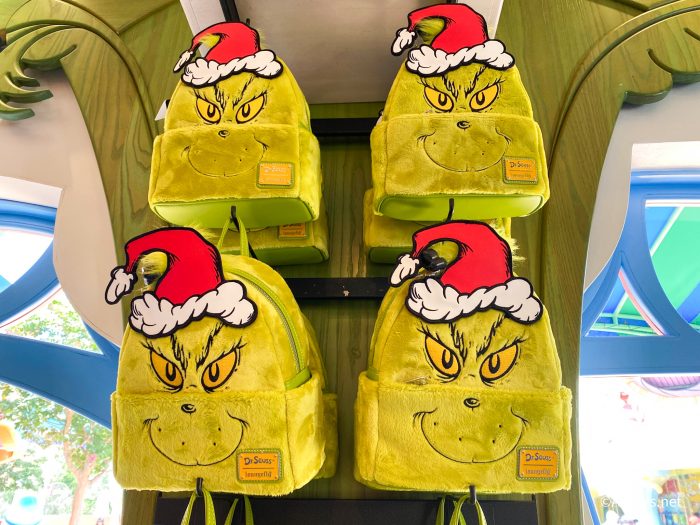 We also saw this Honeydukes makeup bag for $40.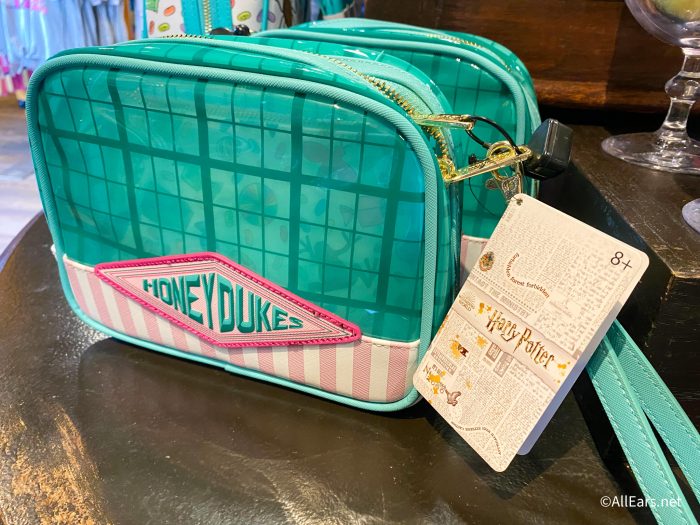 And Disney World isn't the only park that's killing the popcorn bucket game. We saw this Minion on a Float Popcorn Bucket, at the Universal Studios park!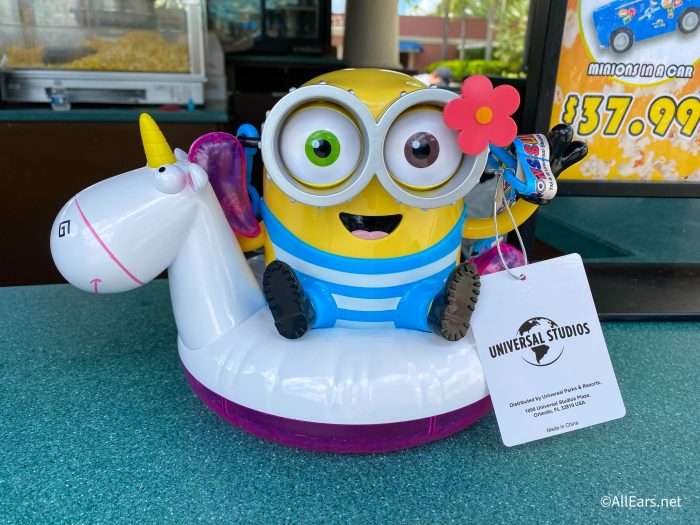 This minion looks like he is ready for vacation with his bathing suit on and unicorn pool floaty. You can grab this popcorn bucket for $24.99.
If you're planning a trip to Universal Orlando, we have lots of resources available to you. Click here to see how you can do everything in Harry Potter world in one day, or you can click here to see six things you'll want to pack in your Universal park bag that you wouldn't necessarily bring to Disney World. We're always on the lookout for more Orlando theme park news, so make sure to stay tuned to AllEars for the latest!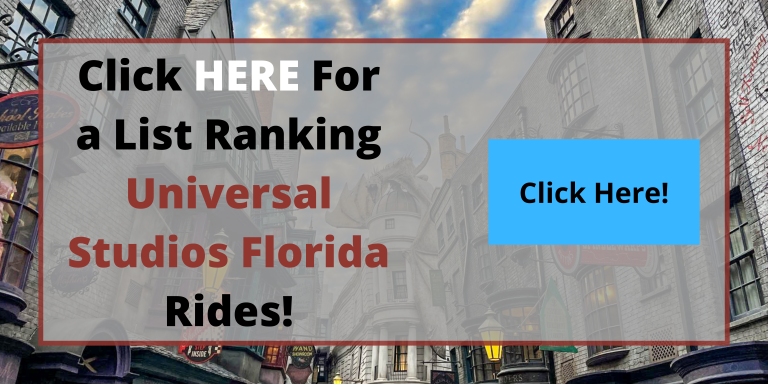 What's your favorite thing to do in Universal Orlando? Let us know in the comments!