Another week, another dozen or so changes in Disney World!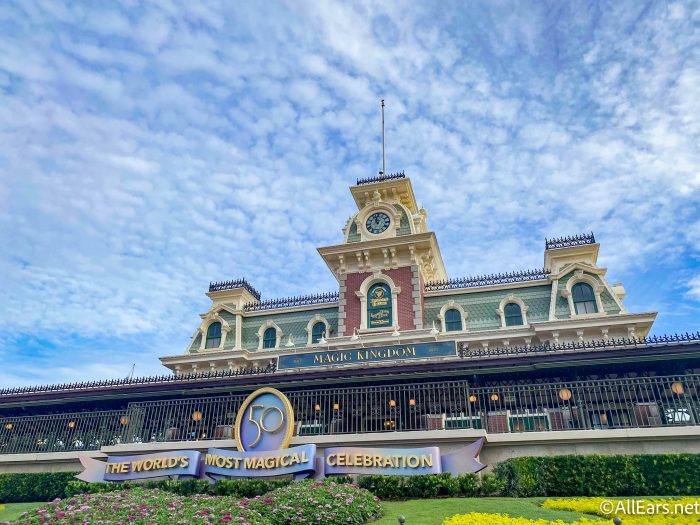 Or at least, that's what it feels like! We've got new snacks in the parks, changes to Genie+, and of course, the ever-present construction changes happening all around the property. And if you're curious to see what's going on with that construction — we've got the latest update for you!
Magic Kingdom
Starting out in Magic Kingdom with the main attraction, we have a TRON coaster update! This week, work continued on the dirt-covered area around the ride building. It seems that crews are in the process of leveling the area, hopefully to continue with construction on the walkway to the ride.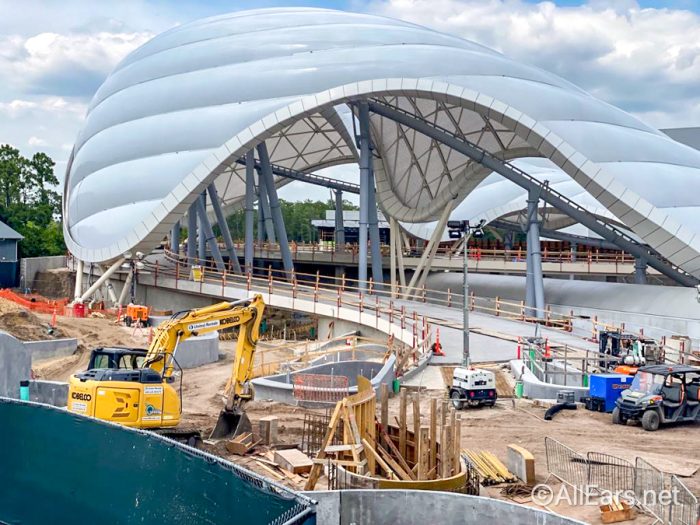 And speaking of the walkway to the ride, we noticed some changes by Tomorrowland Light & Power Co. The sidewalk next to the building is in the process of getting redone and widened in preparation for TRON's opening.
We can't wait to hear more details about this attraction soon, and hopefully get an opening date!
Disney Hotels
The next major area where we noticed construction changes in Disney World was over at Disney's Polynesian Village Resort. Demolition continues in the area where the new Disney Vacation Club building will go, and cleanup began this week to prepare for construction crews. We're excited to watch the progress!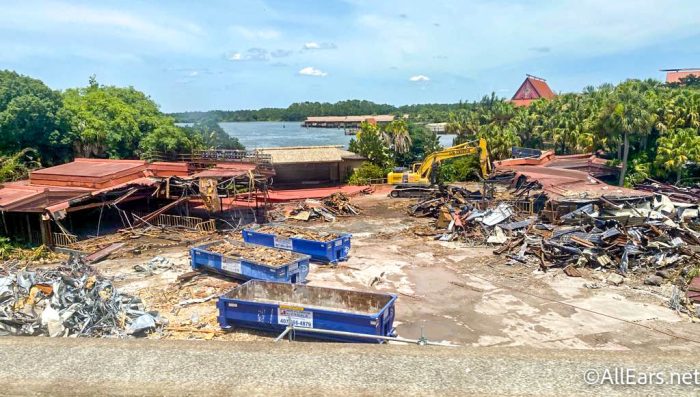 Next door at Disney's Grand Floridian Resort, construction was officially completed at Big Pine Key, where there are 200 new Resort Studio DVC rooms. We got a chance to check out those new rooms, as well as some DVC villas that were updated.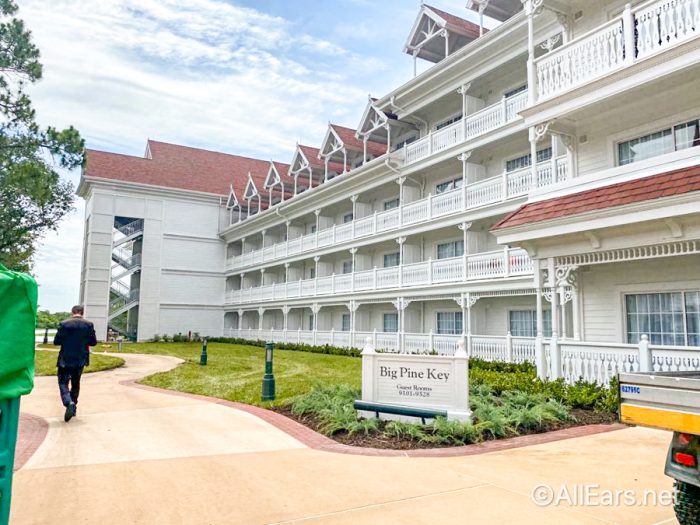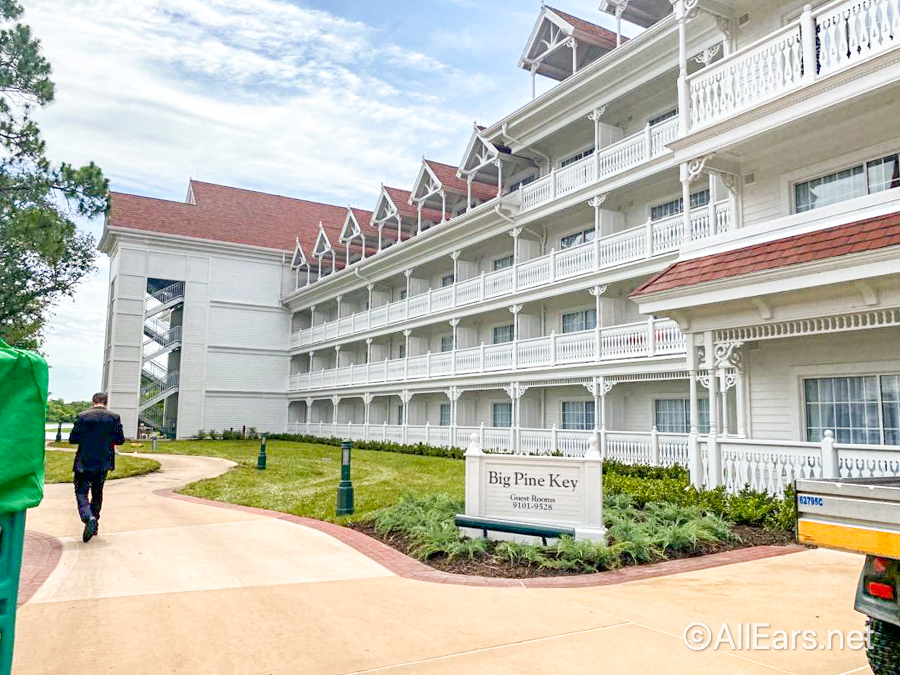 There weren't many construction updates this week, but the ones we got are pretty significant! With new rides, hotel changes, and returning offerings in the next few months, we've got a lot happening at Disney World.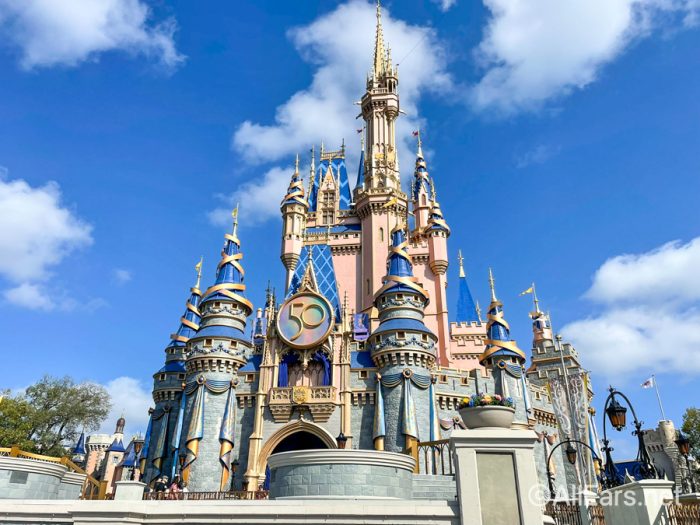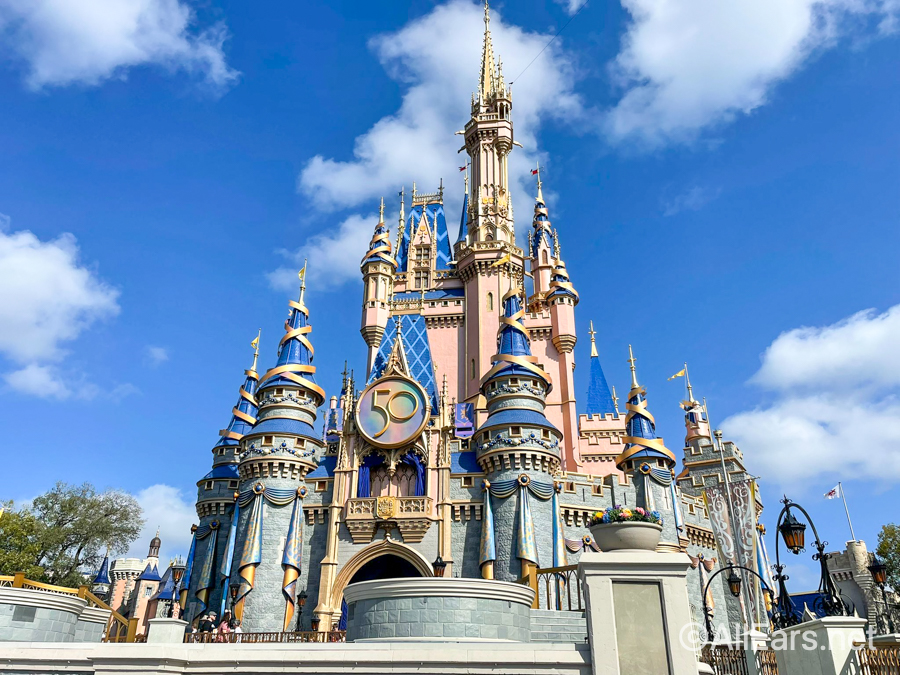 Besides those things, Disney has already started to reveal details about what we can expect later this year, including celebrations for Halloween and the holiday season. Some fan favorites are coming back soon, and we can't wait!
Click here to subscribe
Will you be staying at the new Grand Floridian rooms on a future trip? Tell us in the comments!