There's a reason Orlando is billed as the Theme Park Capital of the World. Between Disney World and Universal, the area is home to some of the most epic, world-famous attractions on the planet!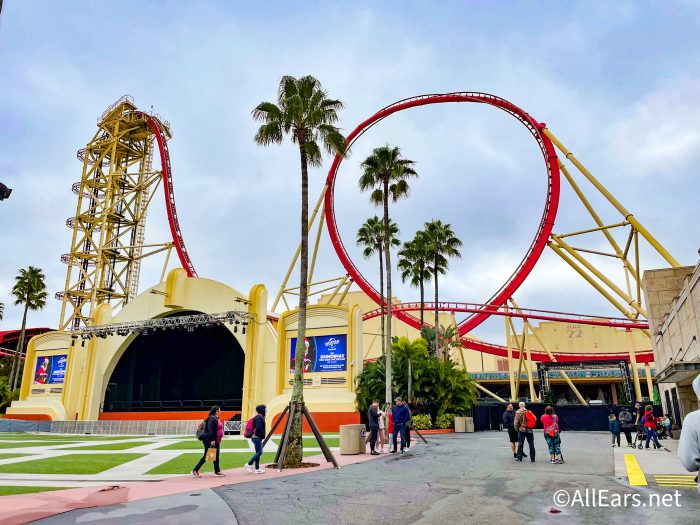 But in terms of rides that are particularly epic and adrenaline-pumping, this is one area where Universal particularly excels — so much so that some rides might make you totally forget about Disney World!
A lot of folks come from around the world to visit Disney World and Universal for very different reasons. Some come for the nostalgia, some for the food, some for the immersive themed hotels, and of course, some for the rides.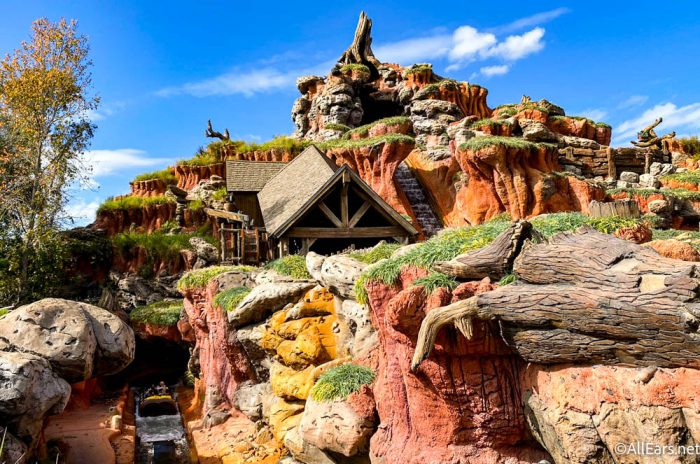 For real theme park junkies looking for thrills, Universal is really where it's at, and these are 7 Universal rides that will leave you saying "Disney who?"
VelociCoaster
If there's any attraction at Universal capable of leaving Disney World in the dust, it's the truly extraordinary VelociCoaster. The most anticipated new ride in years, it finally debuted last year, utterly shattering expectations in its wake!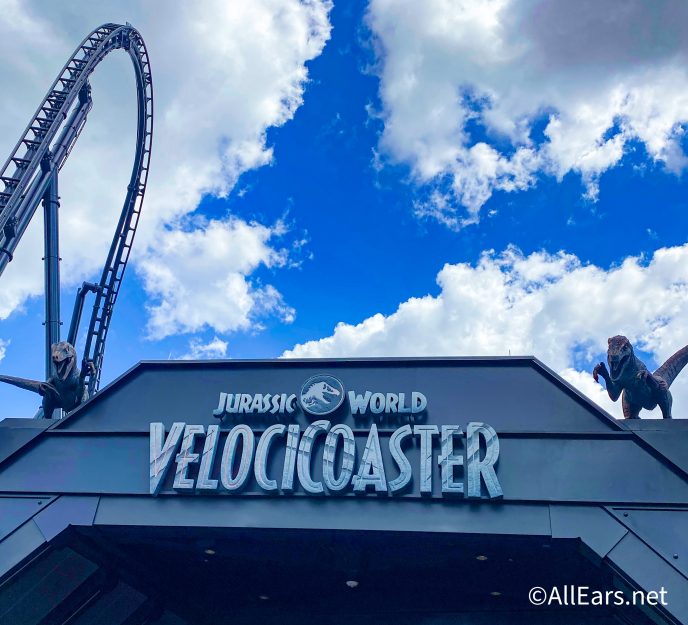 From the unnervingly lifelike raptor animatronics to that huge, steep drop and swirling barrel roll, this is one fast-moving, heart-pumping roller coaster that makes Splash Mountain look like Peter Pan's Flight.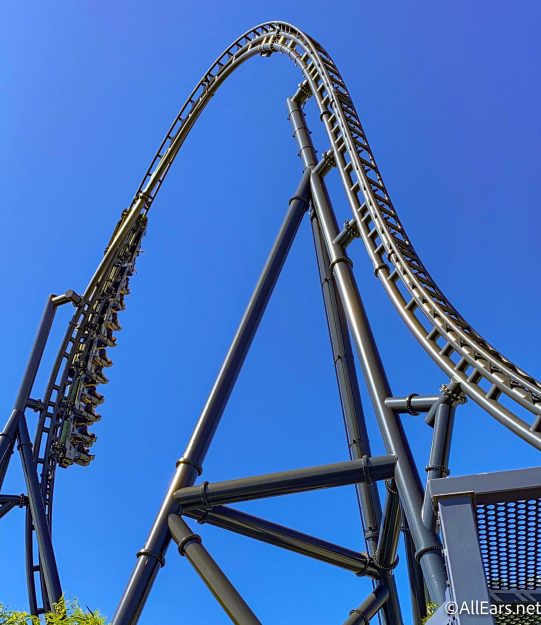 Have we mentioned how steep and fast it gets?!
Hagrid's Magical Creatures Motorbike Adventure
If there's one ride in Universal that can hold its own against the mighty new VelociCoaster, we have to give it up to Hagrid's Magical Creatures Motorbike Adventure.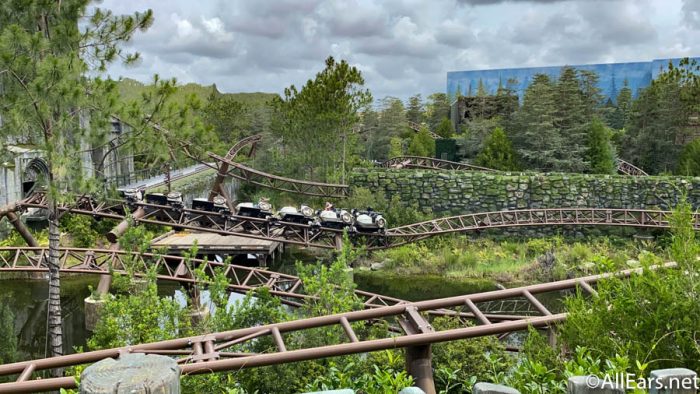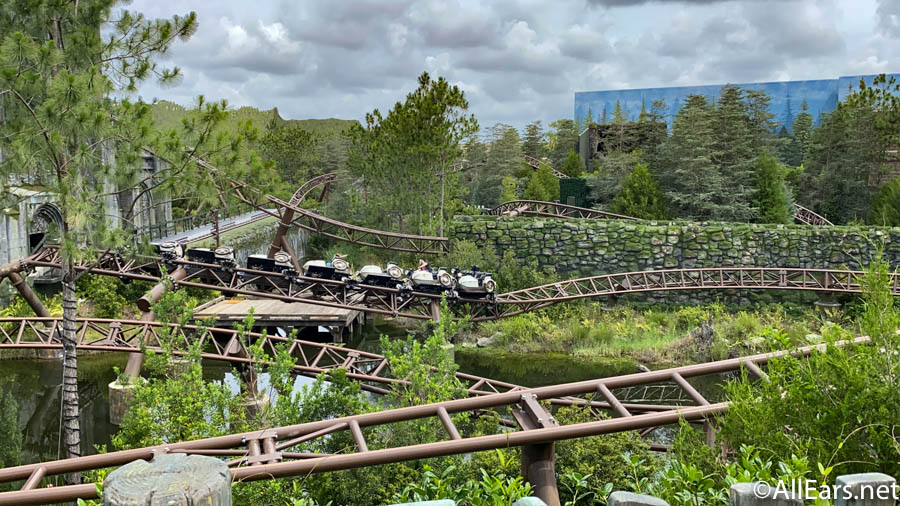 While not as speedy as VelociCoaster, Hagrid's ride brings the Wizarding World of Harry Potter to life throughout the track, zooming through the Forbidden Forest and past iconic creatures and characters like Fluffy, Devil's Snare, and a centaur!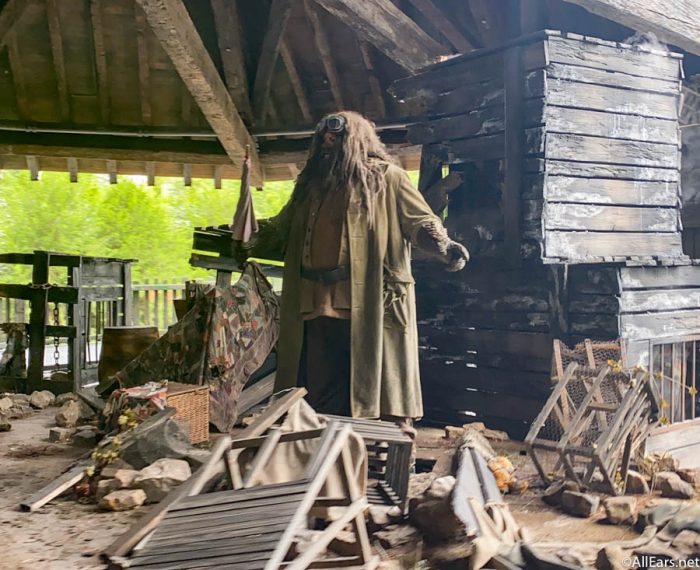 It's next-level world-building like you'd expect from Disney but with the addition of a tad more speed.
Jurassic Park River Adventure
Let's not forget about that other Jurassic Park ride in Universal! You know, the one that'll leave you soaking wet.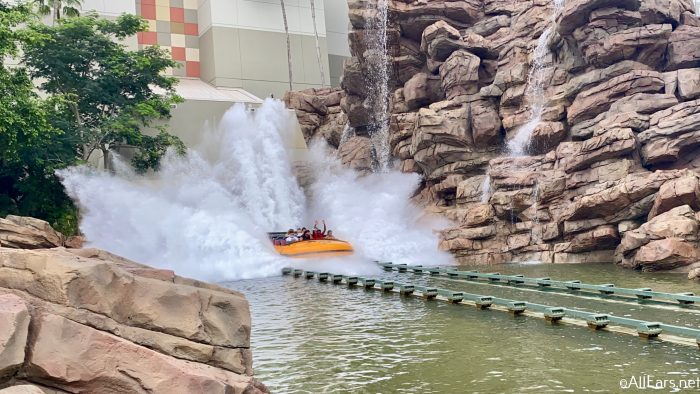 The Jurassic Park River Adventure is a good example of a water ride that out-splashes even the wettest rides in Disney World. The Islands of Adventure attraction starts out deceptively calm as a leisurely cruise…until things go haywire, and we're suddenly veering into a restricted area!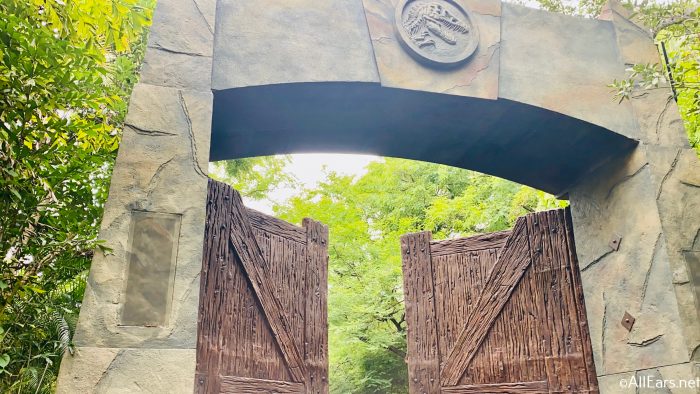 Even if you make it through a majority of the ride relatively dry, that'll change once you take the 85-foot (!) plunge to escape a hungry T-Rex!
Harry Potter and the Escape from Gringotts
After Hagrid's Magical Creatures Motorbike Adventure, the next thrilling attraction in the Wizarding World of Harry Potter is hands-down Harry Potter and the Escape from Gringotts.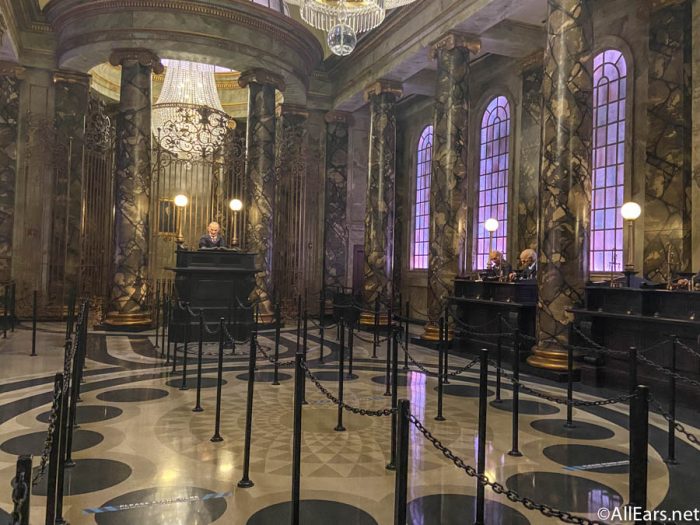 The ride inside of the dragon-topped wizarding bank in Diagon Alley is a 3D coaster that takes you on a tour of the depths of the Gringotts' vaults. Sounds innocent enough, until Voldemort shows up!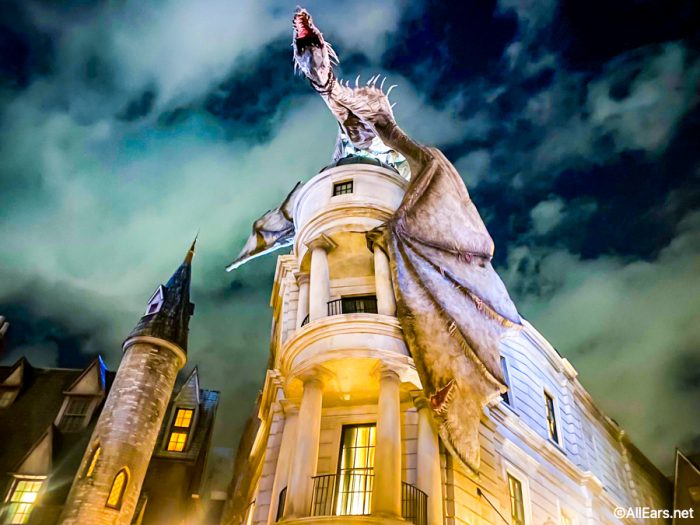 It suddenly turns into a fast-paced escape attempt, with theming so convincingly immersive you might actually be afraid that Voldemort is real, and it might come down to a wand duel.
Doctor Doom's Fearfall
If you thought Tower of Terror was the only elevator-style thrill ride in town, think again. In fact, Doctor Doom's Fearfall in Islands of Adventure is intense enough to make the Hollywood Studios attraction seem like child's play by comparison.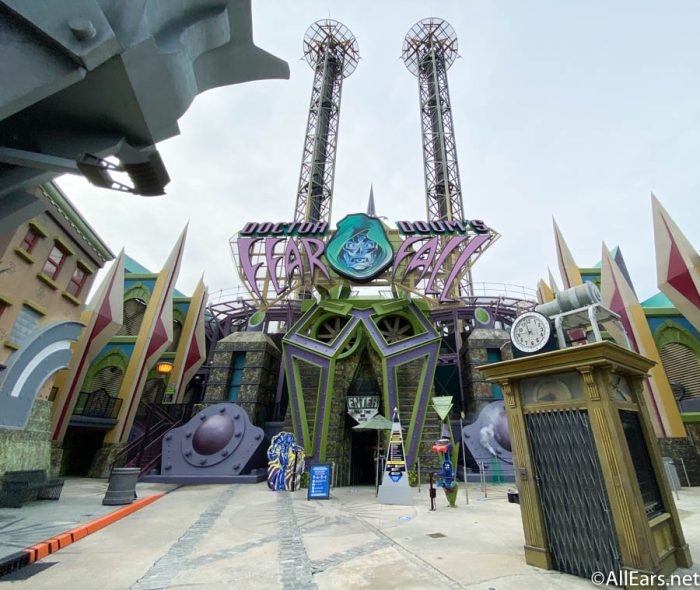 Based on Marvel's nefarious Dr. Doom, the ride is higher and faster than Tower of Terror by a long shot, and the fact that it takes place outdoors, so you can see just how high up you really are, makes it all the more exciting/horrifying.
Men in Black Alien Attack
Interactive shooting attractions are a dime-a-dozen in Disney World and Universal, but none are quite as amazing as Men in Black Alien Attack.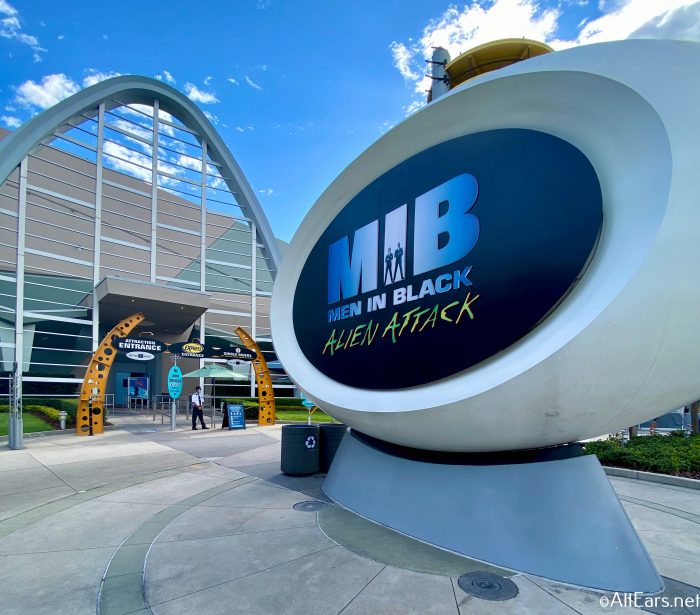 Unlike, say, Toy Story Mania, this one feels a tad more high-stakes and intense, using laser guns in a dark ride filled with sometimes silly/sometimes scary aliens popping up in dingy cityscapes.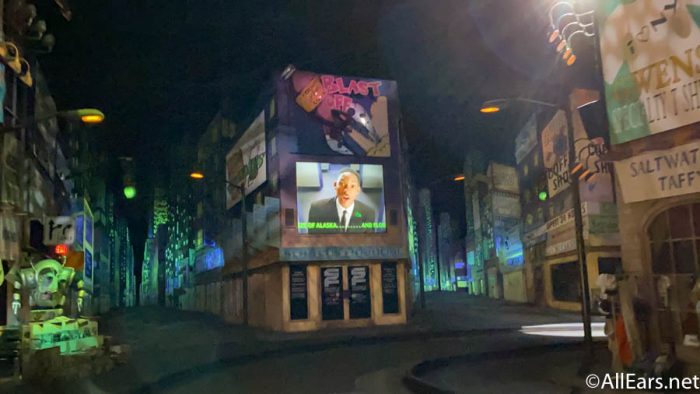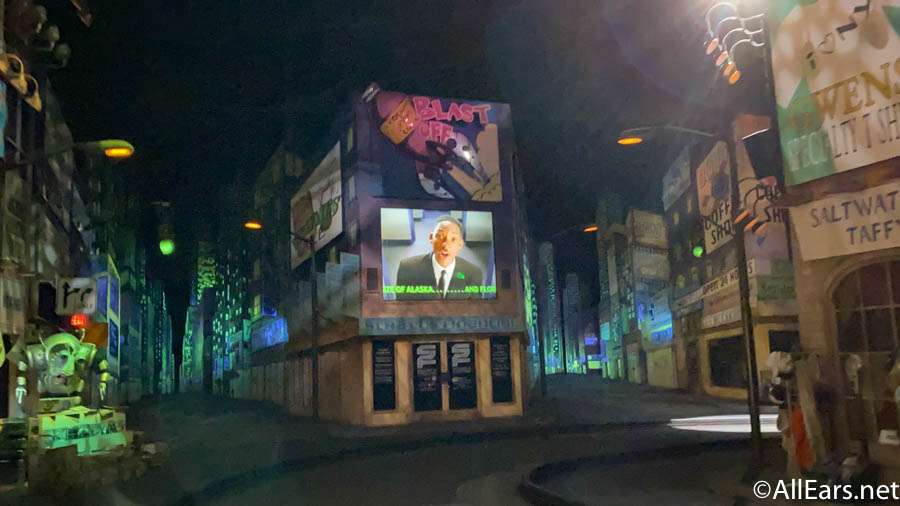 It's action-packed, relentless, and a riot of fun!
Transformers
3D visuals are definitely something Universal excels at, as evidenced once again by the Transformers attraction.
In the ride, which has a surprisingly robust storyline, you're recruited to help the Autobots retrieve the AllSpark from the Decepticons, and you're inside one of the Autobots as you go into combat!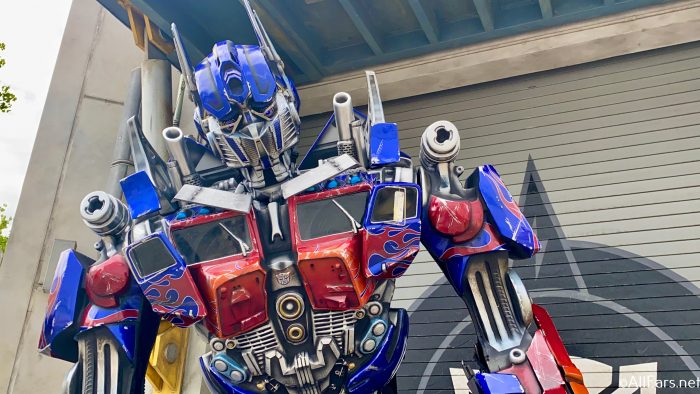 Filled with intense motions and battles, it all climaxes with a mighty free-fall, made all the more convincing by the fact that you're wearing 3D glasses the entire time.
From 3D experiences to steep drops, high speed races, and epic world-building, these are the Universal rides that'll saying "Disney who?"
What is your favorite thrill ride in Universal? Let us know in the comments!
Join the AllEars.net Newsletter to stay on top of ALL the breaking Disney News! You'll also get access to AllEars tips, reviews, trivia, and MORE! Click here to Subscribe!