When I try to explain my job as a theme park content manager to people, I find it difficult. How does one explain that going to theme parks every day is actually…work?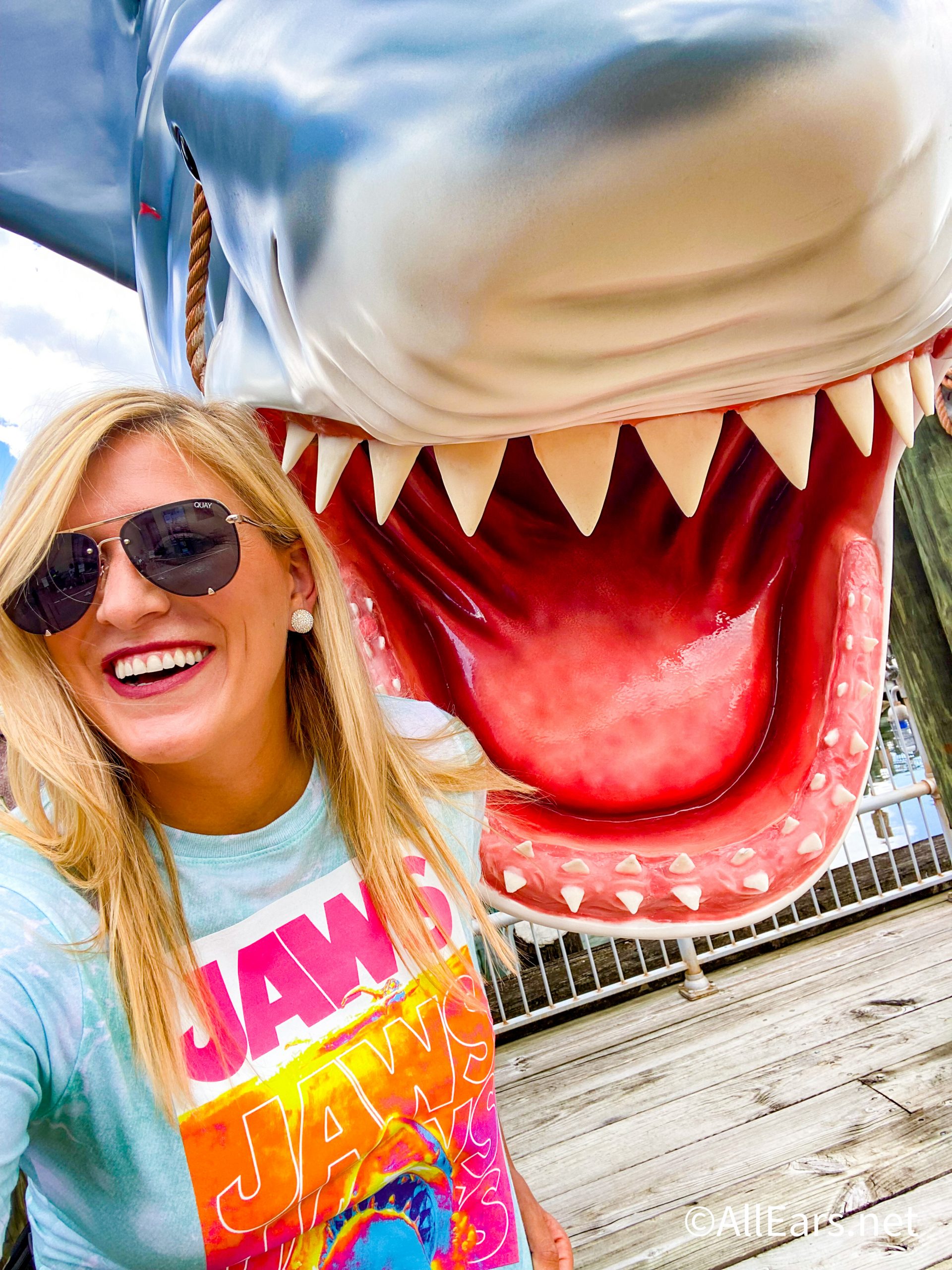 But it is! It's the most glorious, wonderful, hardest, most amazing job I've ever had! The main components of my day to day include curating YouTube videos and social content, as well as sending photos and information to our amazing writing team to use for the website. Because of this, I spend almost every single day at Walt Disney World or Universal Orlando.
And I learn A LOT when I'm there. Not just about the best way to handle and navigate the parks, how to tackle Genie+, and which snacks are worth your Mickey dollars. (I share all of this in AllEars TV videos! Shameless plug). I also figure out REALLY important things — like how to prevent chafing in the Florida sun and which lipstick will survive a whole day eating at an EPCOT Festivals. But that's not what this post is about.
This post is about something we probably already knew — but I saw it on display this last year more than ever.
People are the Worst. And the Best.
2021 was a very trying year for most of us. And there's no better place to see this in action than the theme parks — which have always brought out the best and worst — in humanity.
On a related note, theme parks are scientifically proven to be the #1 place in the world to people watch. (I am the scientist.)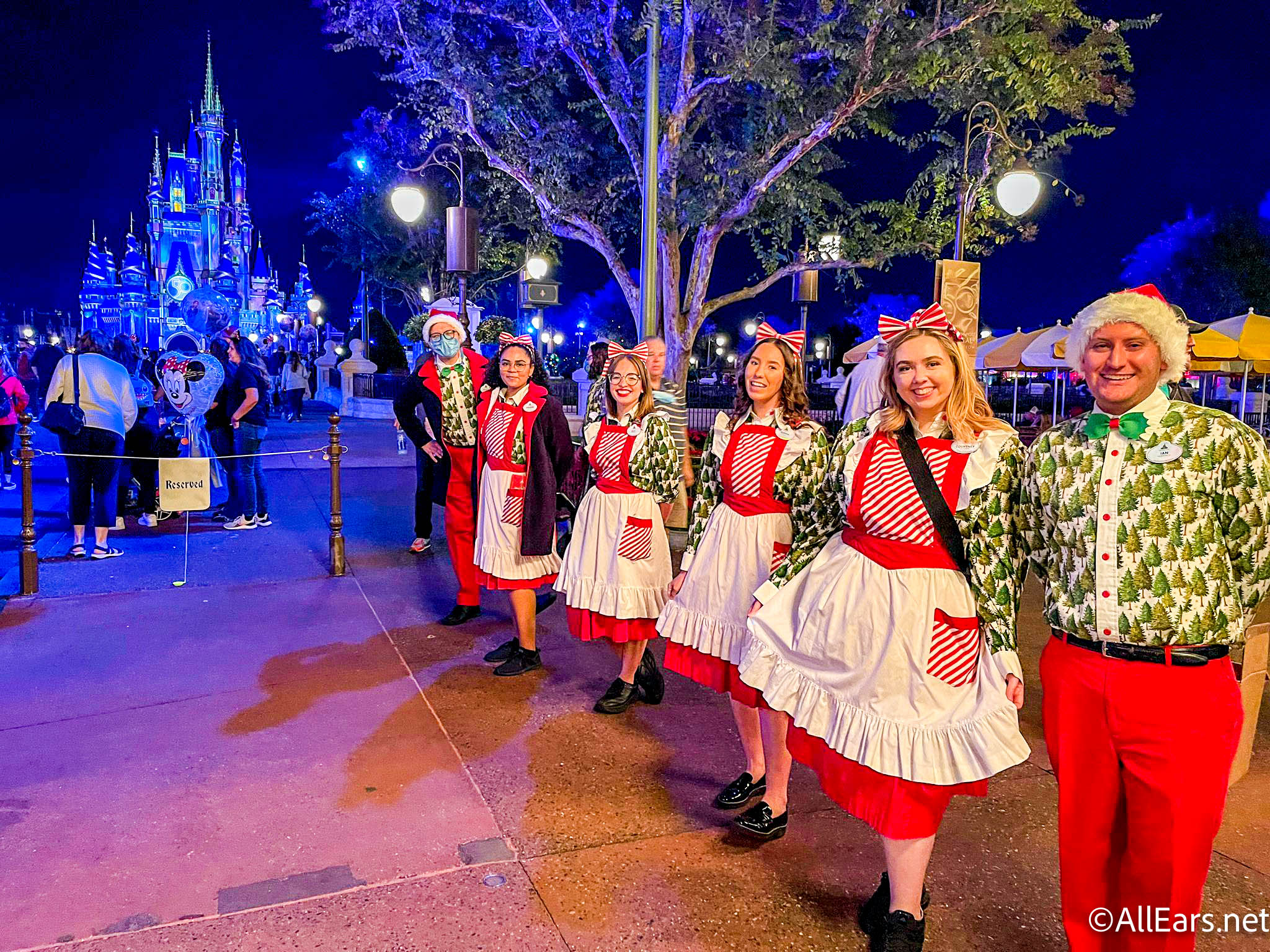 There were several moments this year that stick out to me when I think back on theme park people-watching this year. The 50th Anniversary of Walt Disney World, for one.
I watched grown humans SCREAM at Cast Members because their mobile order was taking a long time (which granted…it was. But do you really think yelling at a Cast Member is going to help your case?! On what planet is that acceptable?). I saw a man have a MELTDOWN because he had to wait in a long line for a popcorn bucket. I later then saw adults have tantrums because said popcorn buckets sold out. It was shocking, appalling, and genuinely disheartening. This is the FIFTIETH ANNIVERSARY of Walt Disney World, and everywhere I looked, I saw people behaving in a way that should embarrass them.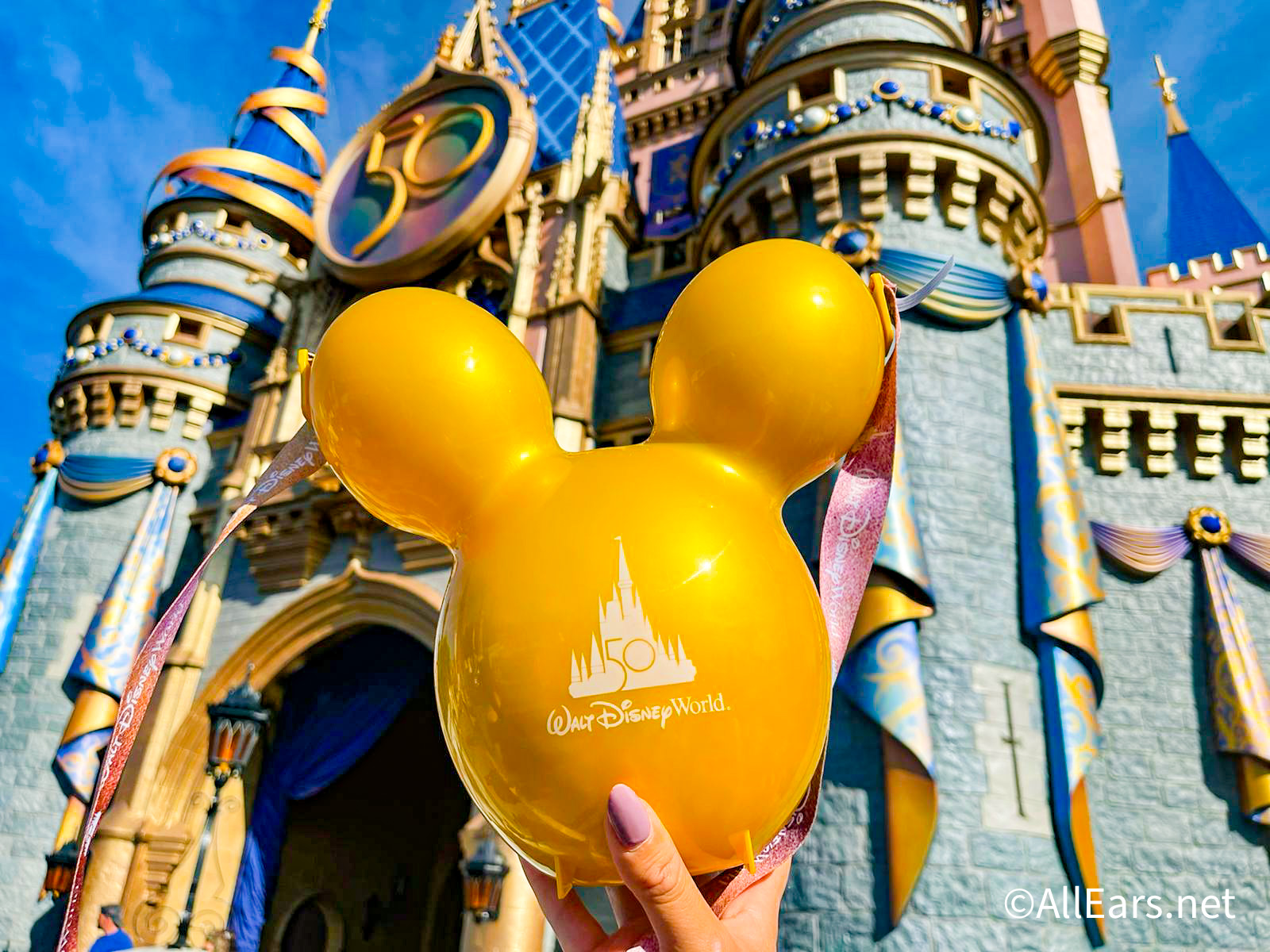 Bad behavior isn't just rampant on the 50th, either. It's not even exclusive to 2021, to be fair. I was a Guest Relations Cast Member many years ago and dealt with my fair share of screaming adults. But there's something about 2021 (and 2020) that changed human behavior.
Another prime example of this is masks. (DUN DUN DUN.) No matter how you feel about masks — that doesn't change the theme park rules. Your personal opinion doesn't change the fact that the Cast Member reminding you to have one on where required had NOTHING to do with the rules. But that doesn't stop Guests from screaming at Cast Members or rolling their eyes. In 2021 alone, you'd be horrified at the names I've heard employees at Disney and Universal called — all by people who don't want to follow the theme park rules.
It sounds dramatic, or like THIS that is what I focus on while visiting the Most Magical Place on Earth. But like I said, I am drawn to people-watching. And as a former Cast Member, I am particularly sensitive to people treating them badly. Plus, it's just (or at least it really seems this way)…more common.
It certainly doesn't FEEL magical to walk through Fantasyland or Diagon Alley and hear someone get yelled at over something they have no control over. And it's not just masks. It's limited edition merchandise selling out, and Genie+, and distancing procedures with characters.
Walt Disney World can be an incredibly stressful vacation, and it seems like now more than ever, people are taking out those frustrations on Cast Members.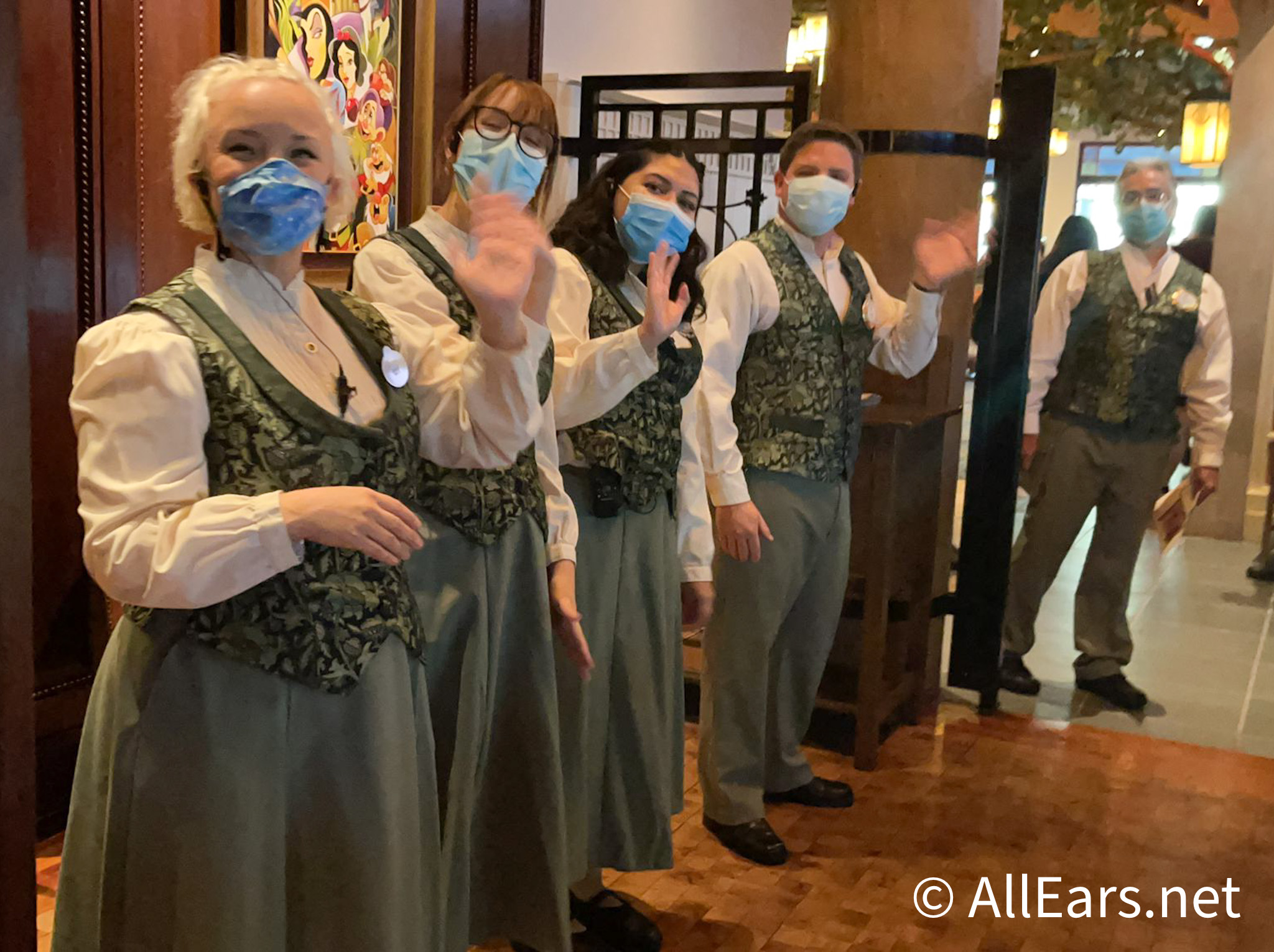 But…like I said at the beginning, people can also be the best.
I also saw a lot of really truly wonderful moments in 2021. Just look at those Artist Point Cast Members welcoming back guests!
I watched a grown woman walk into Diagon Alley and burst into tears. Her granddaughter said "Grandma, what's wrong?!" and she replied "Oh nothing dear. It's just… like I imagined it."
I saw a little Latina girl in glasses run up and grab a Mirabel doll and shout "MOMMY! She looks just like ME." I saw girls and women of all ages shout and scream and wave as Princess Tiana, Moana, and Mulan joined the lineup during Magic Kingdom Cavalcades.
I saw a family give out little cards and candy canes to Cast Members during the holidays. I overheard a woman tell her mother she's FINALLY pregnant over dinner at 'Ohana.
I witnessed grown men cry because they saw the Millennium Falcon for the first time, and heard families gasp and cry together when Tinker Bell took flight during the fireworks.
These moments, I am reminded…that people, and these places, are also the best.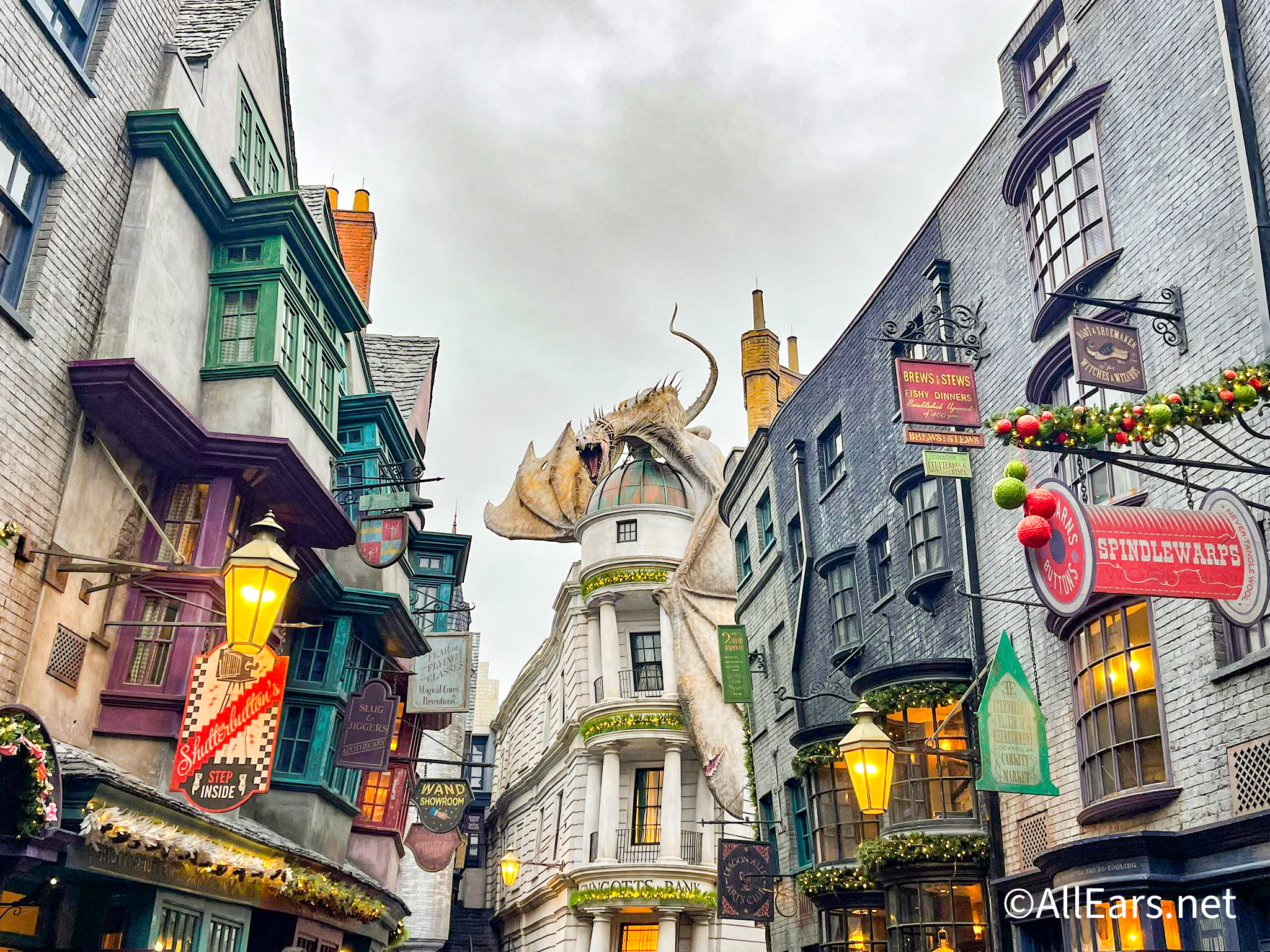 If you're still reading this — thank you for listening to the ramblings and people watching observations of a theme park lunatic.
The last two years have been incomparable. They have pushed people to their breaking point, in ways I don't even know if we as humans even understand yet. But if people-watching has taught me anything, it's that people are more stressed than ever before — but they're also embracing joy more than ever before.
Obviously, I have no actual scientific evidence to back that up. But what I will say, based on my very professional people watching, is that let's all take a breath moving into 2022. Let's cling to what is good and joyous. Tell the people you love, that you love them. Spend time with family, laugh as much as possible, and eat things that make you smile. Dance around Main Street — or your living room. Life is tough, especially right now, so do your best to make a little bit of magic every day — whether you're at home or in a theme park.
And please, for the love of everything, don't yell at Cast Members.