The holiday season has swept in overnight to Disney World with gingerbread houses, ornamented statues, and HUGE Christmas decorations!
But, it wouldn't be the festive season without a whole line-up of holiday treats heading to the parks and resorts, now would it? And, you're going to want to head to Disney World ASAP because Christmas snacks and desserts are available in the bakery cases!
While there are still leftover Halloween goodies in the bakery cases, we spotted Christmas treats on the shelves at Big Top Treats (and we're already stocking up)! We spotted holiday themed candy apples, cookies, cupcakes, fudge, rice krispie treats, and marshmallow wands so far.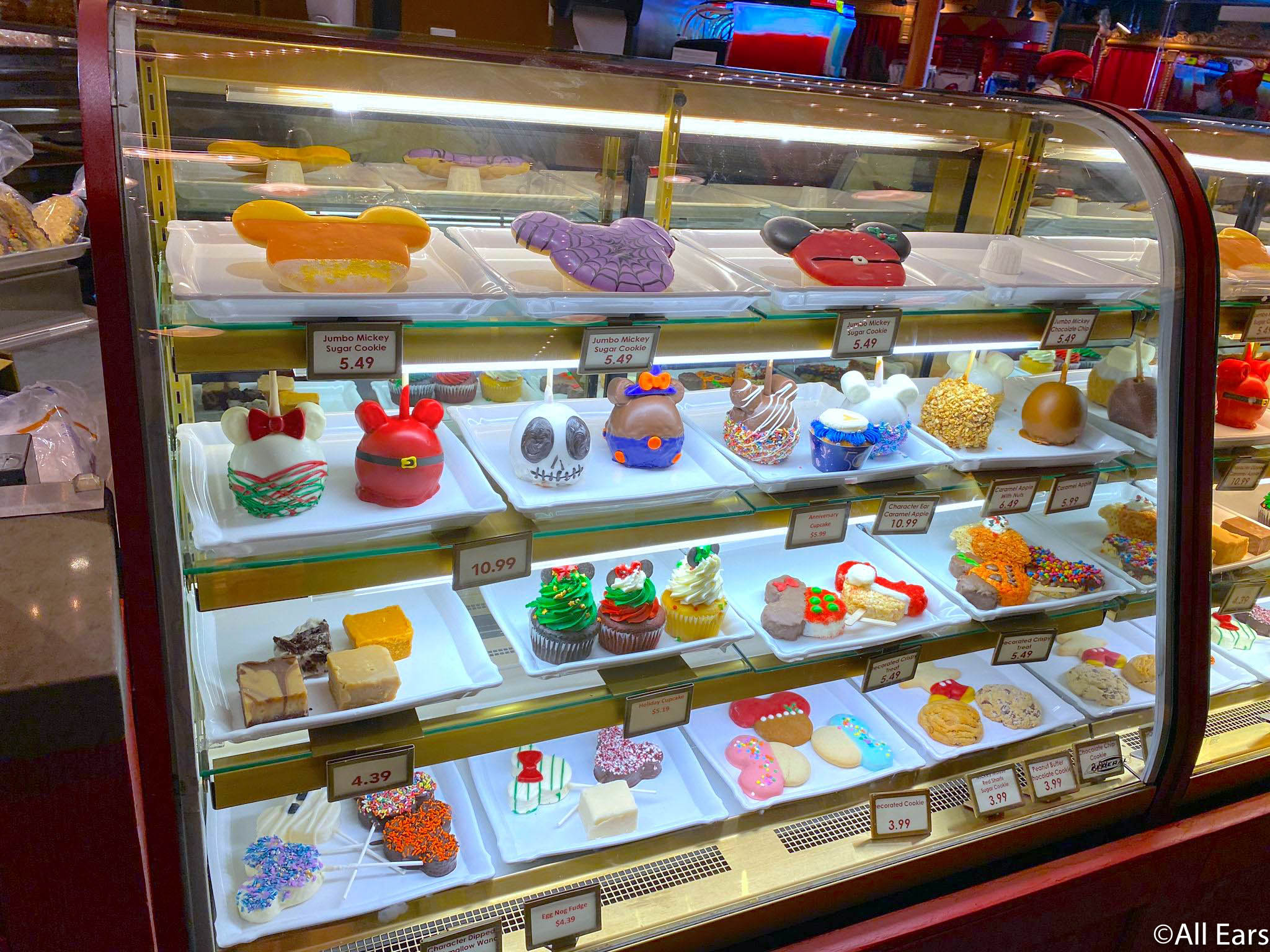 But, we're sure that more are on the way soon, so we'll be keeping an eye out! Of course, we decided to indulge in the Minnie Holiday Rice Krispie Treat in the meantime — after all, it is the start of Christmas in Disney World!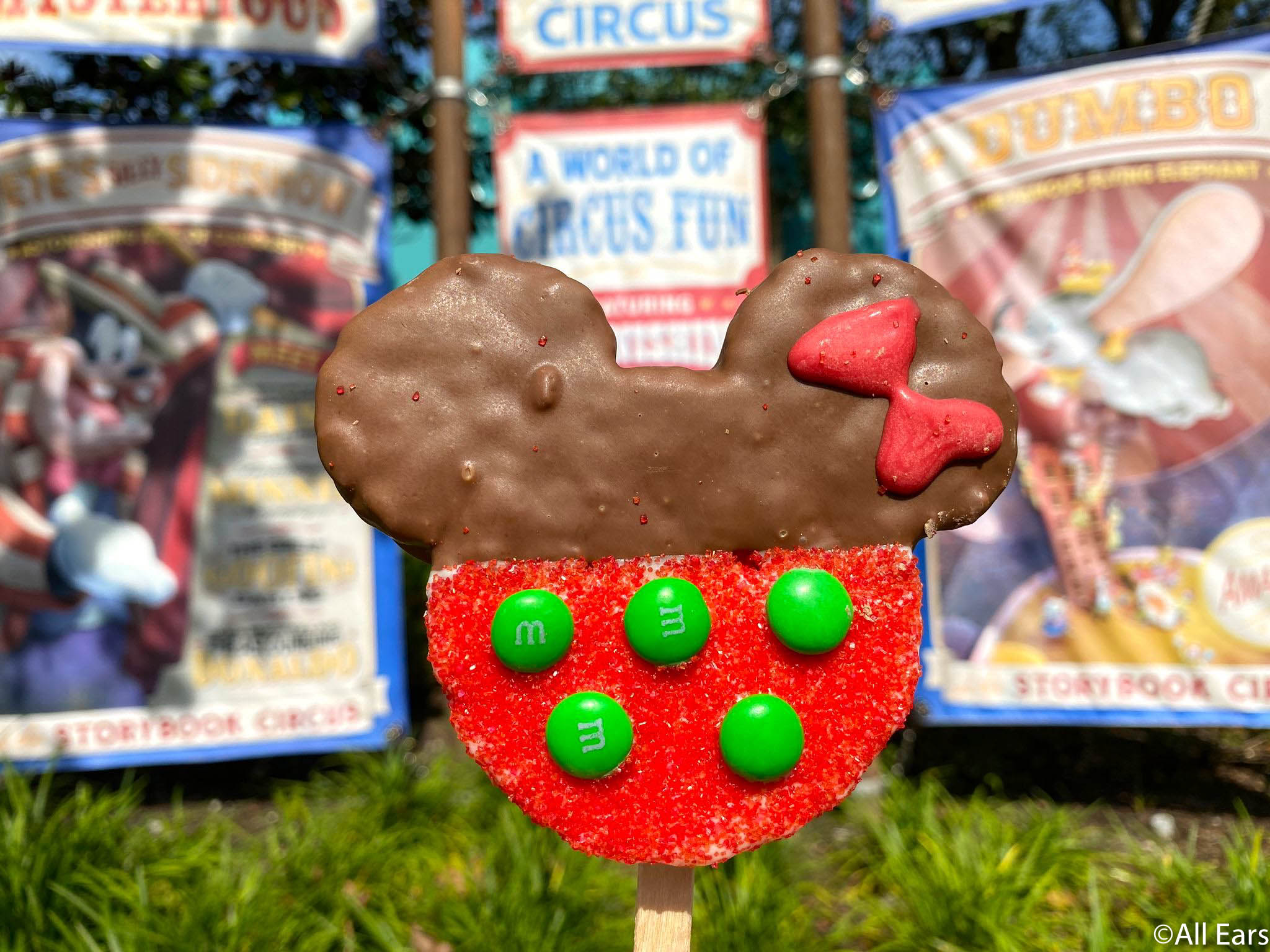 While we didn't spot holiday treats in the Main Street Confectionery just yet, we'll keep you updated you on when more festive treats arrive in the Magic Kingdom and beyond! Stay tuned with AllEars for the latest Disney entertainment and news!
What's your favorite holiday treat in Disney World? Let us know in the comments below!