Happy Halloween!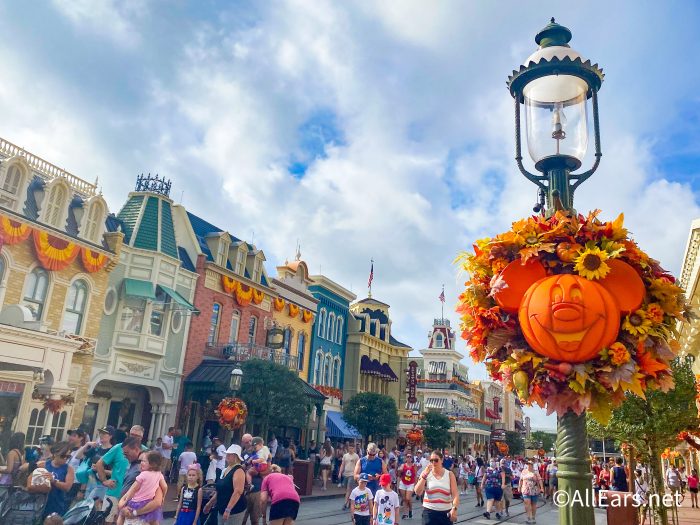 Yes, that's right, Halloween season is here — the spookiest time of the year. Put on your Halloween Minnie ears and spirit jerseys and get ready! Because it's time to get in the mood for the season by watching all the Disney Halloween content we can find.
So we've put together this list of 15 Halloween movies you can watch right now on Disney+.
Hocus Pocus
Now you know we're not going to start our Halloween movie list WITHOUT mentioning the best Halloween movie of all time Hocus Pocus. And yes, we've all seen it a lot, but it's that time of the year to put it on again and relive the adventures of the Sanderson Sisters.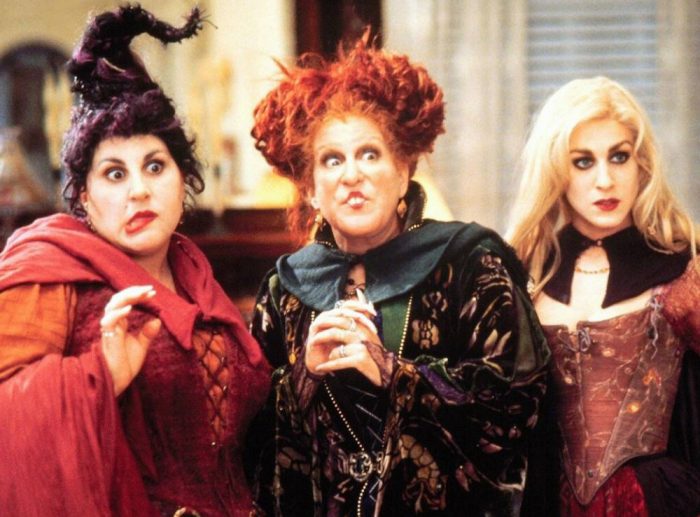 And it's also a great chance to get reacquainted with all those characters because next year, there's going to be a sequel! We can't wait to see what kind of trouble those witches get into next.
Halloweentown
Perhaps the next best Disney Halloween movie is Halloweentown, which is all about a girl who discovers that she's a witch, after which she gets to travel to the wonderful world of Halloweentown, where it's Halloween 24/7 (sounds like our kind of place).
And we'll even include the sequels here (HalloweenTown II: Kalabar's Revenge, Halloweentown High, and Return To Halloweentown), although the fourth film replaced Marnie's actress (and we're still salty about that).
Escape To Witch Mountain
The classic 1975 sci-fi horror classic Escape To Witch Mountain tells the story of two orphans born with extraordinary supernatural abilities. This causes them some difficulties in the orphanage, and soon, an evil millionaire tries to capture them to exploit their powers.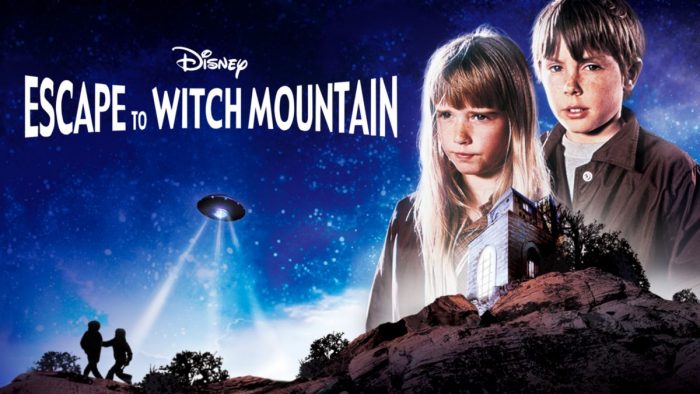 As they escape his clutches, they begin to figure out who they are and where they come from, but they also have to escape the townspeople who have branded them as witches. You can also watch the sequel, Return From Witch Mountain on Disney+!
The Adventures of Ichabod and Mr. Toad
Before there was Mr. Toad's Wild Ride (which only exists at Disneyland right now), there was a movie called The Adventures of Ichabod and Mr. Toad which is actually TWO movies, one of which is about Mr. Toad and his wild adventures.
But it's the story of Ichabod Crane that brings the spooky spirit of Halloween to life, because this is the tale of the infamous Headless Horseman.
The Nightmare Before Christmas
What's this? It's The Nightmare Before Christmas, which doubles as both a Halloween AND Christmas movie. It's about the Pumpkin King of Halloween Town discovering the wonders of Christmas, which ends up with a Santa Claus kidnapping and a gruesome, but fun, holiday season.
This is a classic Tim Burton tale with stop-motion animation and an incredible soundtrack by Danny Elfman. It's a macabre comedy, a love story, and a musical all rolled into one. And it should be watched multiple times throughout the Halloween and holiday seasons.
Mom's Got A Date With A Vampire
In Mom's Got A Date With A Vampire, Adam and Chelsea Hansen have some serious plans, but they've both been grounded. So they're going to do whatever it takes to get their mom out of the house, even if that means introducing her to a mysterious man…who turns out to be a vampire.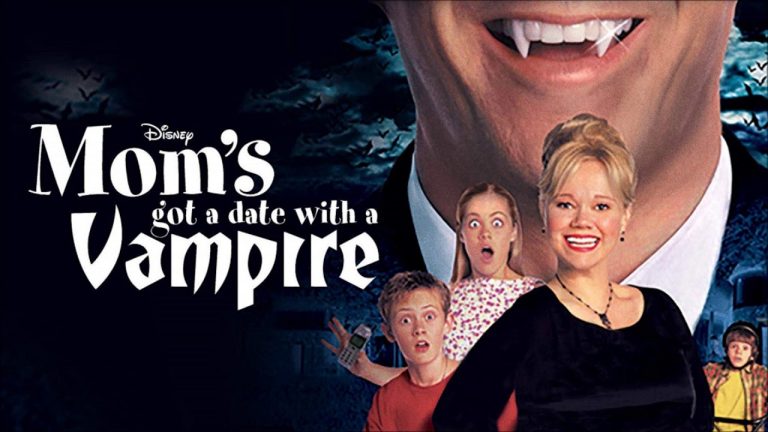 Oops — once they realize they've set their mom up with a monster, the Hansen kids have to figure out how to make everything right again.
Twitches
In Twitches, twins Tia and Tamera Mowry star as two teen twin witches who were separated at birth. They finally meet on their 21st birthday, and of course, they have to save the world where they were born, the world where their mother still lives.
And yes, there is a sequel, Twitches Two, where the two discover that their biological father may very well still be alive and living in New York.
Don't Look Under The Bed
It's every kid's nightmare to wake up to a monster under the bed, and in Don't Look Under The Bed, that's exactly what a young girl discovers — a real-life boogeyman.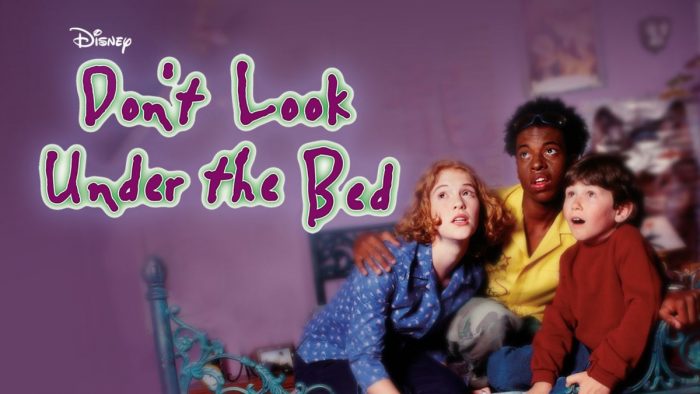 But how do you get rid of a nightmare? She recruits an unlikely source for help — her brother's imaginary friend. Warning — this movie is actually pretty scary!
The Scream Team
In The Scream Team, a small town is saying goodbye to the newly- deceased Frank Carlyle, a man who owned a hardware store and loved Halloween and its traditions. When Frank's widowed son and his kids show up to settle the inheritance, though, they discover something strange.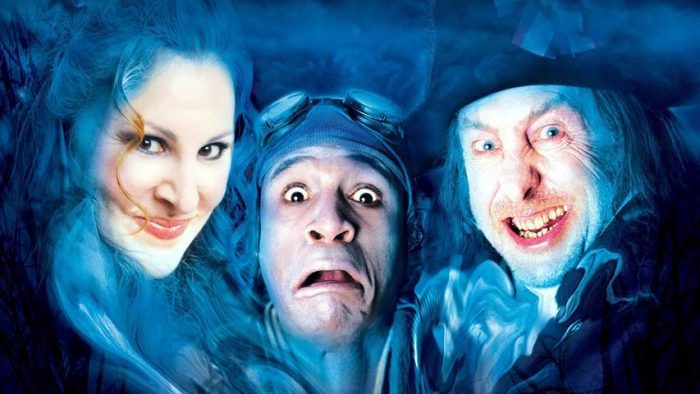 Frank's house is really haunted by a ghost who was once burned at the stake. Spooky! Bonus: Marvel's Kat Dennings stars in this movie!
Girl vs. Monster
Girl vs. Monster starts on Halloween when a teenage girl discovers that she's actually descended from a family of monster hunters. And then, of course, shortly after she discovers her family's big secret, she accidentally releases some monsters from a containment chamber.
So she has to go find those monsters again and make sure they're locked up before they hunt down her parents and cause a lot of havoc.
Stepsister from Planet Weird
In Stepsister from Planet Weird, things get weird for a teenager, Megan, when her mother falls in love with…an alien! This man, and his daughter Ariel, are aliens who have taken sanctuary on Earth
Megan and Ariel team up to prevent their parents from marrying, and hilarity ensues.
Mr. Boogedy
In Mr. Boogedy, a man who makes a living selling novelties moves his family into a new house — and of course, the house is haunted. But here's the thing, dad is such a prankster that everyone in the family just thinks that each haunting incident is just him playing jokes on them.
Eventually, though, everyone learns the truth about the ghosts who lived in the house 300 years before them. And don't miss the sequel, The Bride of Mr. Boogedy.
Blackbeard's Ghost
In Blackbeard's Ghost, the notorious pirate Blackbeard (who spent most of his days pillaging and plundering) turns up in a small modern New England town, forever destined to live in ghost limbo until he does one good deed, which isn't something he's necessarily familiar with doing.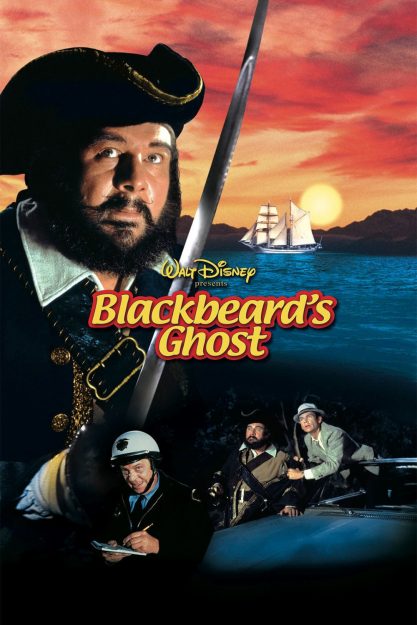 But he finally gets a chance when he decides to help a college track team that pretty much puts the "L" in losers."
Frankenweenie
One of Tim Burton's earliest creations, the short black and white film Frankenweenie is the story of a boy named Victor, whose pet dog gets hit by a car. But the scientifically-minded Victor brings the dog back to life, at which point, the canine begins to scare the entire neighborhood because he looks pretty spooky.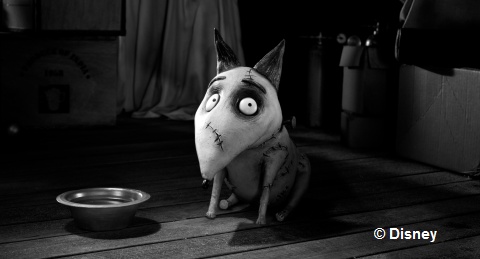 Victor has to convince his family and friends that Sparky is still the same good boy that he always was.
Return To Oz
Okay, so Return To Oz isn't a Halloween or horror movie per se, but it's pretty terrifying and we still remember the first time watching it when we expected a nice fantasy like The Wizard of Oz but got a horrifying tale about Dorothy returning to Oz after being saved from a psychiatric experiment — yes, this movie is dark.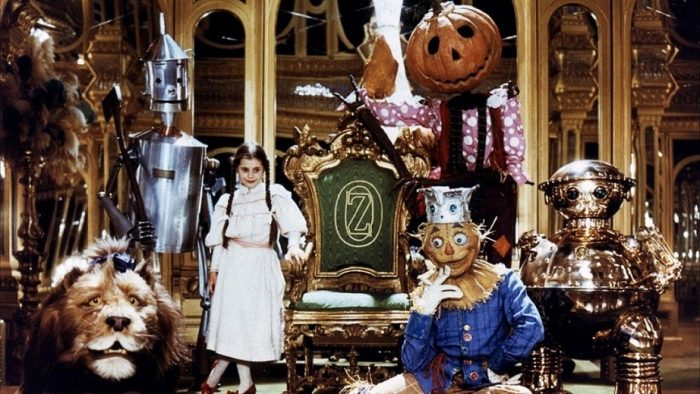 Seriously, this movie has head hunters, creepy creatures, and a villain that makes the Wicked Witch of the West seem tame by comparison.
So there you have it — a complete Halloween movie list to keep the spooky spirit alive throughout the season.
What's your favorite Disney Halloween movie? Let us know in the comments!
Join the AllEars.net Newsletter to stay on top of ALL the breaking Disney News! You'll also get access to AllEars tips, reviews, trivia, and MORE! Click here to Subscribe!