When the pandemic first hit, she dutifully donned a face covering and tried her best to avoid crowds, which was difficult to do in bustling California.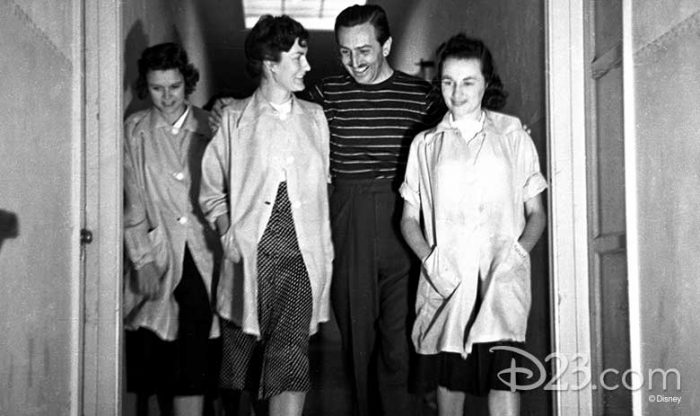 But when celebrations erupted to herald the end of World War I in the fall of 1918, she slapped on her face covering and joined in, Spanish flu be damned.
Disney Legend Ruthie Tompson turned 111 years old on July 22. The fact that she doesn't want to be remembered for her longevity – remarkable as it is – but rather for what she's accomplished during her lifetime, speaks volumes about the women's animation pioneer.
During the current COVID-19 pandemic, Ruthie – the oldest resident of the Motion Picture & Television Fund's Country House and Hospital in Woodland Hills, California – spent some of her time while in lockdown raising funds for a postproduction suite at the campus' in-house television and video facility, an almost hallowed place where she and other retirees are able to continue working on their industry's crafts.
She also volunteered at the facility's nursing stations, answering the phones.
But that's a small glimpse into Ruthie's remarkable life and career.
Ruthie Tompson was born in Portland, Maine, in 1910. When she was 8, she and her family moved to Oakland, California.
In 1924, her parents divorced. Her mother remarried and Ruthie's new family found a place to live just down the street from a fledgling animation studio, which was actually a converted garage on Kingswell Avenue in Los Angeles.
She'd walk past the studio, often stopping to watch the small staff at work. On occasion, she'd sit for hours on an old apple box until one of the studio's owners would politely tell her to go home for dinner.
Then one day, one of those owners – a fellow named Walt Disney – invited Ruthie inside for a quick tour of the facility.
A few weeks later, Walt asked Ruthie and a few of her neighborhood friends to appear as extras in the latest Alice Comedies animated short film they were working on. It was the start of a decades-long association with Disney and animation.
"Going into the animation lab was a wonderful experience," Ruthie told long-time friend Mindy Johnson, who authored the stunning Ink & Paint: The Women of Walt Disney's Animation [Disney Editions].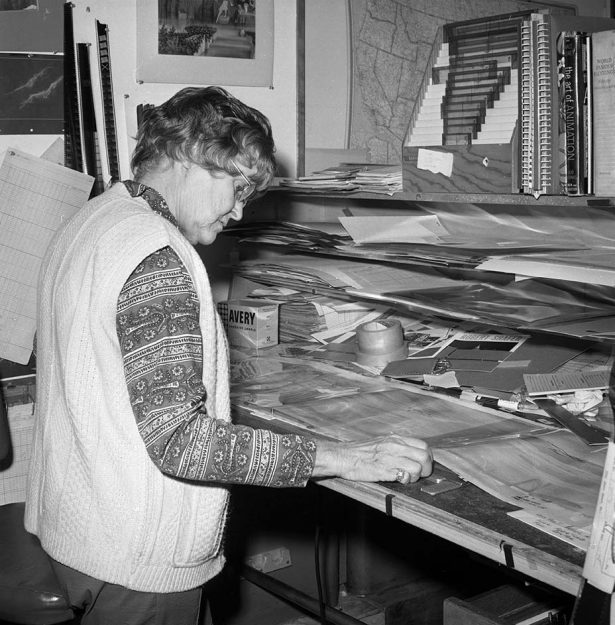 "What kid wouldn't be fascinated, watching the drawings being made?"
When she was 18, Ruthie was hired as a member of the now-legendary Disney Studios' Ink & Paint Department.
During the next four decades, Ruthie worked in various capacities, including reviewing animation cels before they were filmed, developing camera moves and mechanics to shoot animation and scene planning on films such as Fantasia, Dumbo, Sleeping Beauty and Mary Poppins.
Ruthie was one of the first three women admitted into the International Photographers Union, Local 659 of the IATSE.
Her favorite Disney film? Snow White and the Seven Dwarfs.
"We worked into the night, day after day, until we got it exactly right!"
She retired in 1975 and was named a Disney Legend – the company's highest honor – in 2000.
Her impact on Disney, animation and women in the workplace will forever be her legacy. Until the recent pandemic, she appeared at events where women in animation were celebrated.
"I'm grateful to have Ruthie as a longtime friend," said Mindy Johnson, who spearheaded many of those forums.
In fact, when Ms. Johnson presented Ruthie with a copy of Ink & Paint, "We sat for a couple of hours and poured over it and talked about everything. It was sort of a yearbook to her."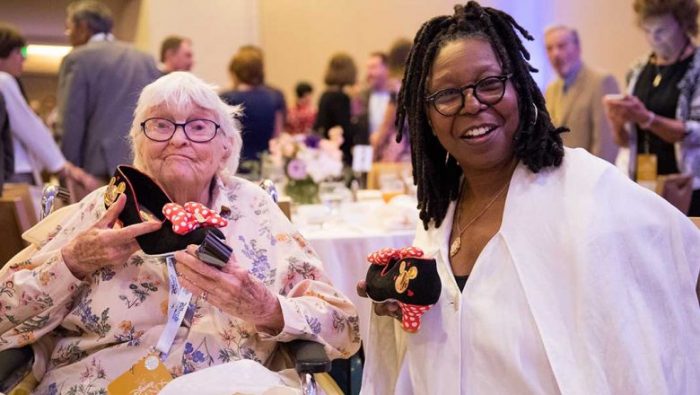 "She was instrumental in unlocking so many mysteries about the earliest days of women's roles and their impact within the Disney Brothers' Studio and beyond as I was researching and writing my book Ink & Paint.
"I consistently marvel at how much she has experienced in her life and the impact she has on Disney animation from her earliest days at the Kingswell Avenue studio, to advances made within animation in the 1970s, and even today!
"Ruthie has been 'in-the-room' for so many landmark events within our collected animated past. She is truly a TREASURE!!"
For her part, Ruthie simply says: "I don't want to be revered for how old I am, I want to be known for who I am."
Chuck Schmidt is an award-winning journalist who has covered all things Disney since 1984 in both print and on-line. He has authored or co-authored seven books on Disney, including his most recent, The Beat Goes On, for Theme Park Press. He also has written a twice-monthly blog for AllEars.Net, called Still Goofy About Disney, since 2015.