Anime Expo, the largest celebration of anime pop culture in North America, typically takes place over the Fourth of July weekend at the Los Angeles Convention Center.  Because of ongoing concerns revolving around the still-problematic global pandemic, AX has once again taken their show to the internet and presented their offerings in a virtual format.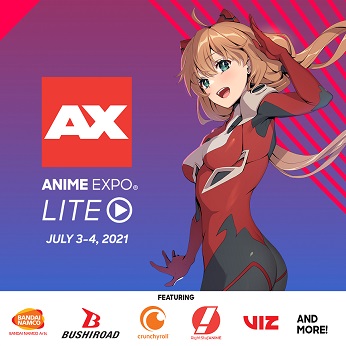 This year's programming and interface was light years more extensive and sophisticated than last year's, as one would expect–the ease of both planning out a schedule and viewing the panels live and on-demand were vastly improved.  While they still haven't returned to the five days of presentations they previously had, they upped their scale to three days from the two days they did last year.  Videos went live online from July 3-5, and were available for on-demand viewing starting the day after to July 16.  The access price was $5 (plus ticketing fees) which went to the charity "Hate Is A Virus."
While nothing can compare to the stressful exhilaration of being at a convention in person, there is something to be said for having the chance to watch any panel you want without waiting in line, getting up at the crack of dawn, or paying for parking.  As usual, the AX schedule was packed with information about what is new or upcoming in the world of anime, manga, and all aspects of Japanese culture.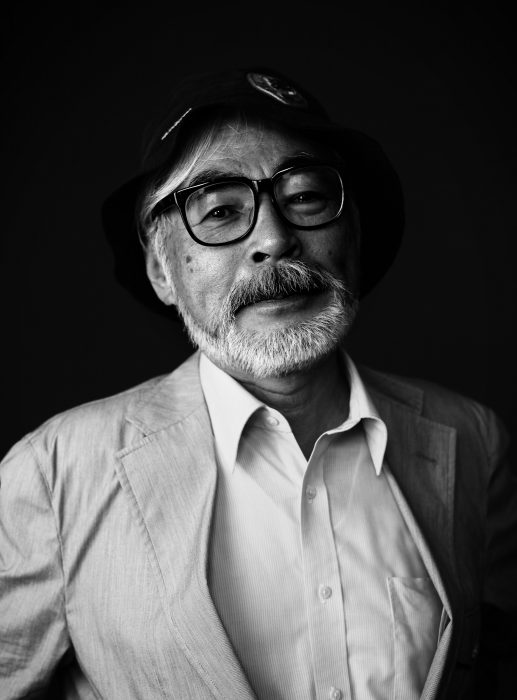 One panel of particular interest to me was "Academy Museum of Motion Pictures–Hayao Miyazaki."  Presented by the Japan Foundation LA and the new Academy Museum set to open September 30, 2021, Curators Jessica Niebel and J. Raul Guzman and Professor Susan Napier showed a few sneak peeks of the inaugural exhibition on the works of legendary Japanese animator Hayao Miyazaki.  This will be the first North American museum retrospective of his works in collaboration with Studio Ghibli with over 300 pieces arranged in seven thematically connected galleries.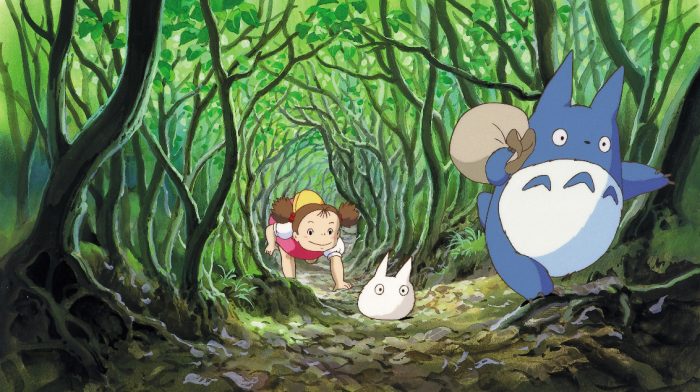 At a time when the world is beset by so many natural calamities, many of which appearing to be the consequences of human short-sightedness, the underlying message beneath many of Miyazaki's films cannot be more relevant:  Rather than trying to escape tragedy, we must engage with the world and learn to deal with its problems.  While his stories do not always end with the typically neat resolutions Disney has trained us to expect, they always show their protagonists–largely represented by children or old women or spirits or animals–pursuing their goals with courage and honesty and finding beauty and joy in life's smallest moments.
The exhibition will have a companion 288-page catalogue with contributions by such notables as Pixar's Pete Docter, along with movie screenings and exclusive merchandise.  More information on planning a visit to the museum can be found at https://www.academymuseum.org/en/
Another fun panel was "Lucasfilm–Star Wars: Visions–Sneak Preview."
This presentation gave us a look at the upcoming anthology of Star Wars animated shorts created by seven different Japanese animation studios.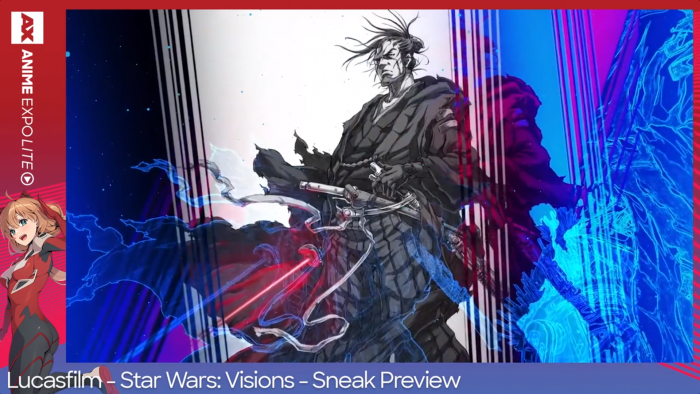 Kamikaze Douga – The Duel 
 Influences include Yojimbo and The Seven Samurai.
The story revolves around someone making a choice of selflessness over selfishness–a common theme to Star Wars.
Geno Studio (Twin Engine) – Lop and Ochō
The main theme involves the concept of wabi-sabi (the idea that imperfection and transience has a beauty of its own,) as it relates to the conflict between natural beauty and encroaching industrialization, represented by The Empire.
Studio Colorido (Twin Engine) – Tatooine Rhapsody
A rock opera about a band and the friendships within the members as they pursue their dream to "rock on."
Boba Fett and Jabba the Hut make appearances.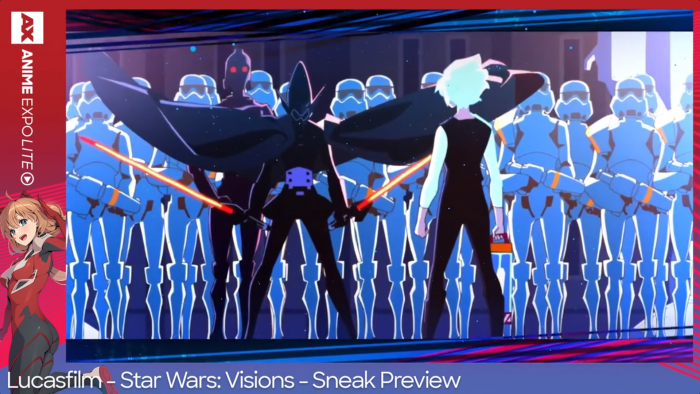 Trigger – The Twins
A story of twins, much like Luke and Leia, but born to the Dark Side.
How far will the boy go to save his sister?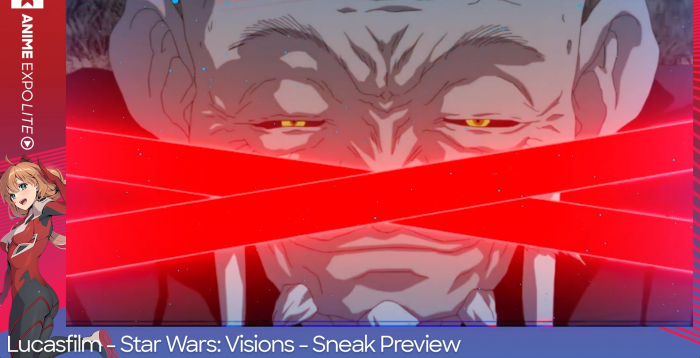 STAR WARS: VISIONS  "The Elder"
Trigger – The Elder
An homage to the traditional Master-Padawan relationship.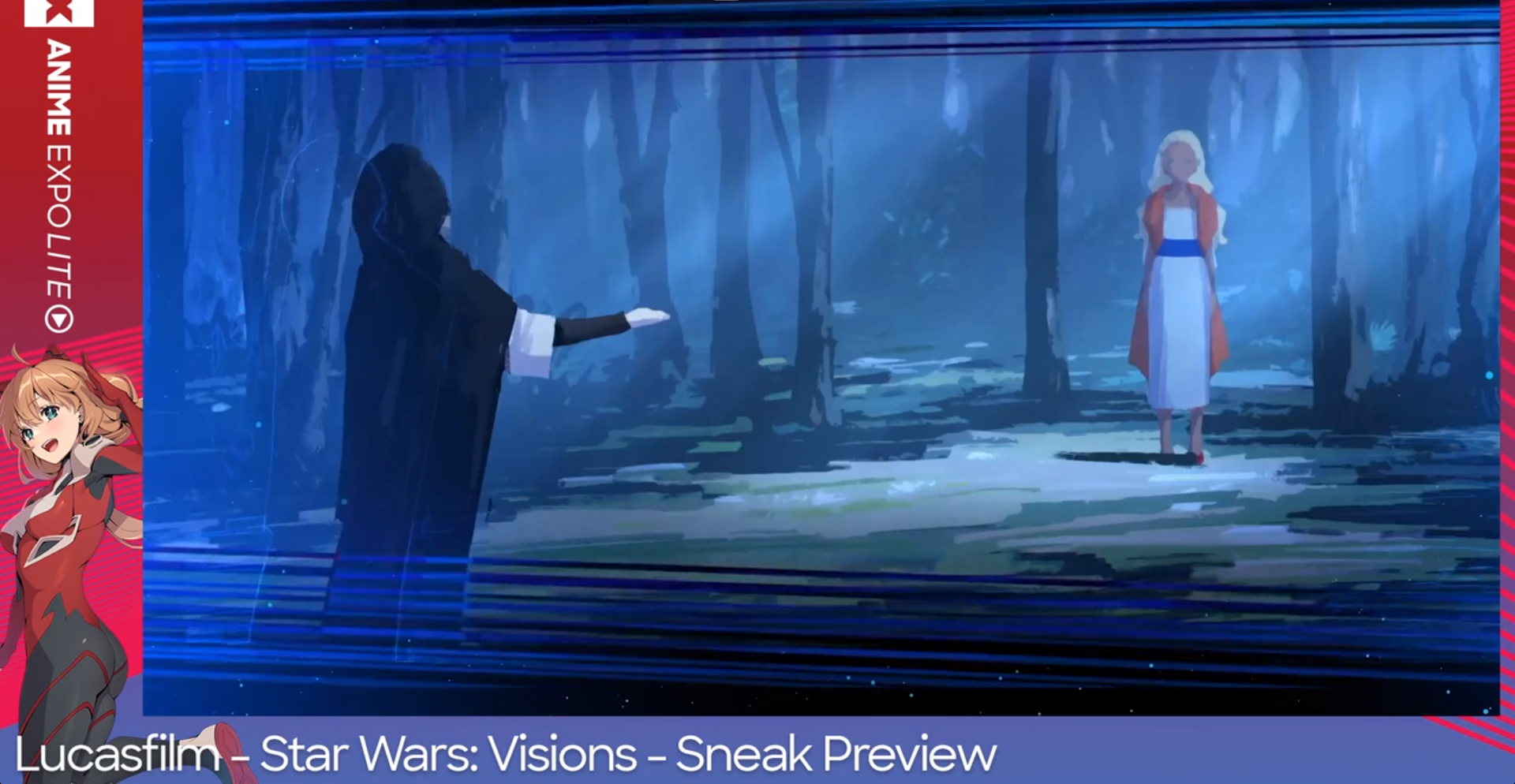 Kinema Citrus – The Village Bride
A tale of a foreign Jedi, come to observe the local traditions of a far-off village through the eyes of a bride on the eve of her wedding day, and the unexpected choice she is planning to make to save her people.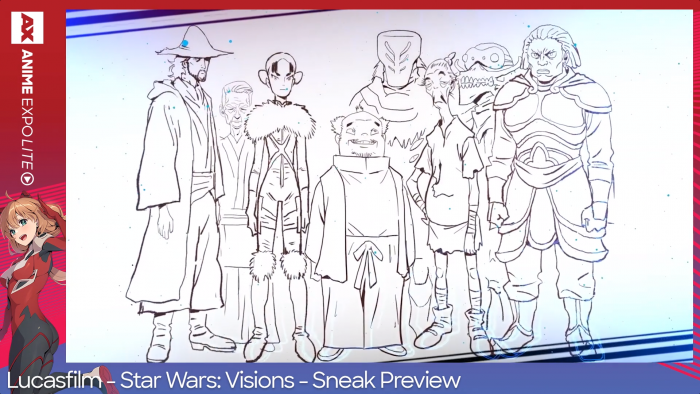 STAR WARS: VISIONS  "Akakiri"
Science Saru – Akakiri
A beautiful yet painful story about a Jedi and a princess
It draws influence from Kurosawa's Hidden Fortress, also historically cited as an influence on George Lucas for the original Star Wars.
Science Saru – T0-B1
A cute story about an adorable droid who dreams of becoming a Jedi.
A merger of Star Wars with the Astro Boy style.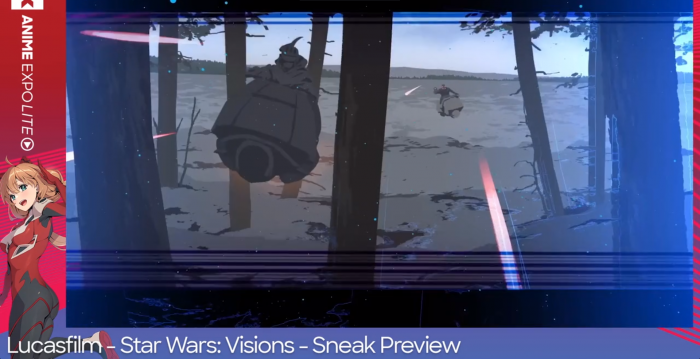 Production IG – The Ninth Jedi
Set in a time when Jedi are relegated to legendary status, the short tells of a lightsaber smith's daughter who must make a delivery to an enclave of Jedi that may or may not exist.
The concept art shown was gorgeous, and this series is definitely one I will be avidly anticipating.  In a recently released video, Lucasfilm gives a glimpse at all the different styles and imagery the various studios contributed to the project.
All episodes of Star Wars: Visions will be released on Disney+ September 22, 2021.
These were only two of the almost 100-hours of content available for viewing during Anime Expo Lite this year, along with new animated television series/feature films announcements, cosplay competitions, and voice actor panels.  Monday was the day that most of the cultural content aired, from instructional videos on how to make Totoro bentos or learn Japanese, to demonstrations of classic Japanese dance and swordwork.  One short documentary-style video I thought was of particular interest, was one looking at the history of mochi confectionery Fugetsu-do, in Little Tokyo here in Downtown Los Angeles.  Given that one of their competitors, Mikawaya, just closed their Little Tokyo location after a 110 year run, the concern that some of these cultural touchstones and traditional techniques are in danger of dying out seems very real.
The things that weren't represented as much as in the in-person conventions were the anime TV/film previews.  Understandably, most studios are probably hesitant to put a lot of advance content out on the internet where it will probably be pirated instantly.  One series that did stand out amidst the usual ton of mecha or schoolboy shows was Crunchyroll and Adult Swim's Fena: Pirate Princess.  The trailer gave me Pirates of the Caribbean movie vibes, and pirate ninjas could really only be an improvement to anything.
As nice as it is to be able to enjoy as many panels as you want in the comfort of home wearing your pajamas, I look forward to when we are able to once again experience the inconvenience and excitement of going to conventions in person again.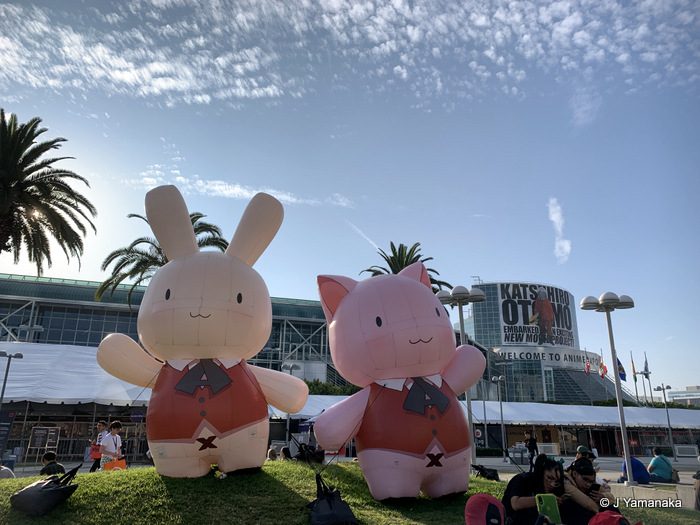 See you in 2022, Anime Expo!
Are you an anime fan? Have you attended Anime Expo before? Drop us a note below!
Be sure to follow @allearsnet on Instagram and Twitter!
Check out our YouTube Channel for reviews, news, information and more!
Click below to subscribe to the AllEars® newsletter so you don't miss any of the latest Disney news!