The Harry Potter movies are some of our all-time favorites.
From first stepping foot into Hogwarts to the epic battle between Harry and Voldemort, we loved following the trio throughout the years (and over and over again).
While there are many things that make a movie or book great — plot, characters, action — this post is not about any of that. This is ranking the movies on one thing and one thing only: the fashion.
And yes that includes haircuts.
Ranking the Harry Potter Movies from Worst to Best Based on Their Fashion
8. Harry Potter and the Deathly Hallows, Part 2
While the vast majority of this movie's fashions are wildly neutral and unoffensive, there is one scene in particular that lands the last Harry Potter movie in last place:
The old person makeup is SO BAD. I understand why they didn't want to cast other actors for the final scene of the epic saga, but I also refuse to believe this was the best they could do to age them up. I KNOW solid CGI technology and makeup existed at the time.
Because of this, HP&tDHP2 is our biggest loser.
7. Harry Potter and the Order of the Phoneix 
Again, this movie's fashions are wildly unoffensive, and frankly, that's why it's here. All of the top films have iconic looks and pieces, and this one is just…fine. Plus, sorry not sorry, we're not giving points for this fashion choice: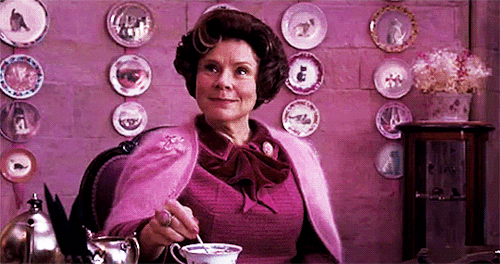 She's lucky we aren't taking away for it simply because it's Umbridge (but we have to appreciate a monochromatic look).
6. Harry Potter and the Prisoner of Azkaban
This race is getting heated! While there are a few lovely fashion moments (see Malfoy's sweet hat below), this is the first film where the students wear street clothes instead of robes for a significant portion of the film. What can we say…we love a classic wizard look!!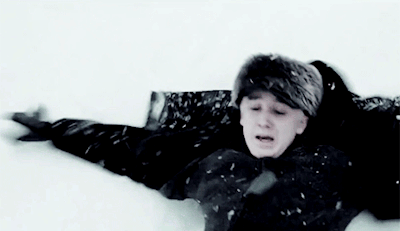 Also…we can't possibly give points for this bowl cut.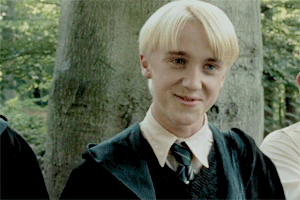 5. Harry Potter and the Goblet of Fire
Okay, this is hands down the hardest movie to place because it is full of both very, very ugly AND very, very fabulous moments.
For example:
Very Fabulous: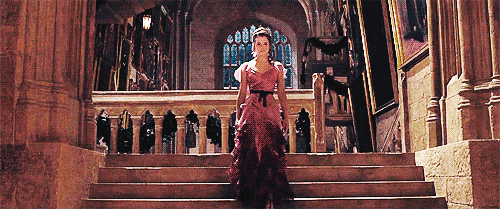 VERY UGLY: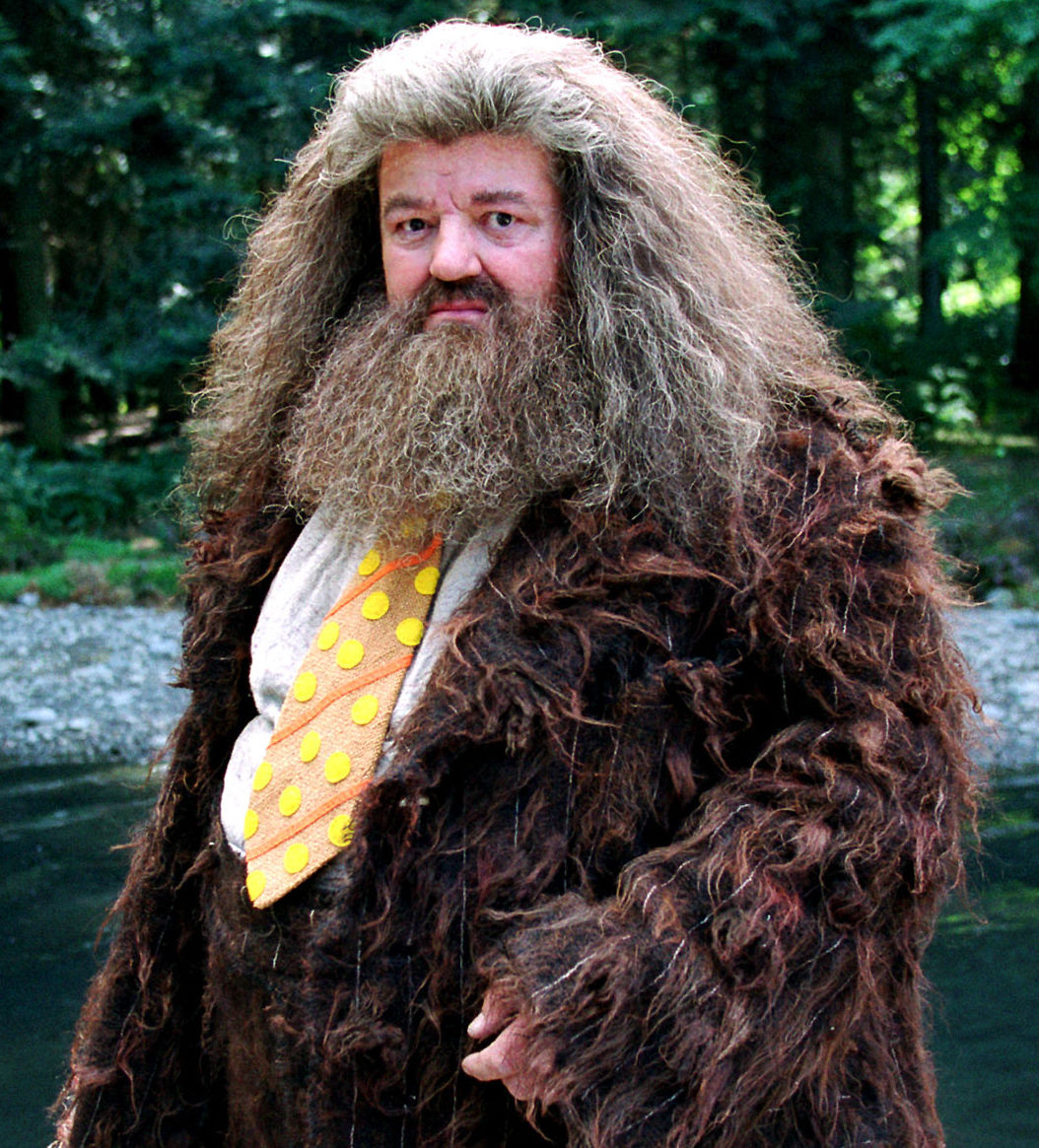 Very Fabulous: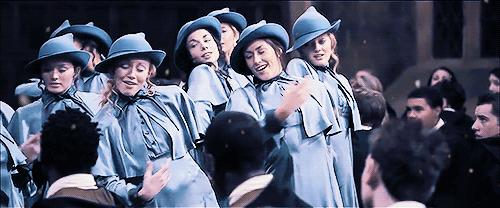 VERY UGLY: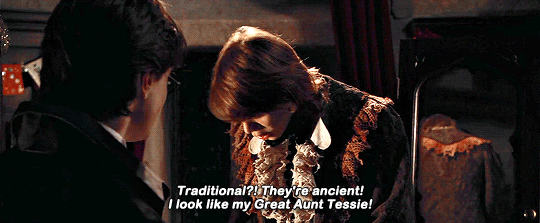 See what we mean? Basically, the ladies crushed it but the gentlemen all need haircuts and (most of them) new suits. So it balances out and ends up in the middle.
4. Harry Potter and the Chamber of Secrets
Chamber of Secrets has two things going for it. First, the kids are in their classic robes and scarves for most of the movie (we stan wizard outfits).
And the second:
What can we say? He didn't win Witch Weekly's Most Charming Smile Award for nothing.
3. Harry Potter and the Sorcerer's Stone
What can we say? We stan wizard robes! And what better place to celebrate them than the original? Plus, we gotta say, we appreciate Hermione with her bushy hair.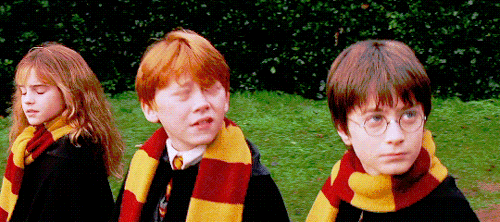 Not enough for you? Well, we also LOVE the iconic sweaters knitted by Molly Weasley — for both fashion and sentimentality. These two looks put Sorcerer's Stone towards the top!
2. Harry Potter and the Half-Blood Prince
Okay okay, this movie doesn't feature many wizard robes. But the gang looks pretty darn good throughout it. And TBH, ONE character secured the silver for movie 6: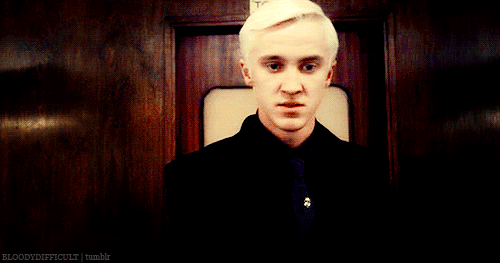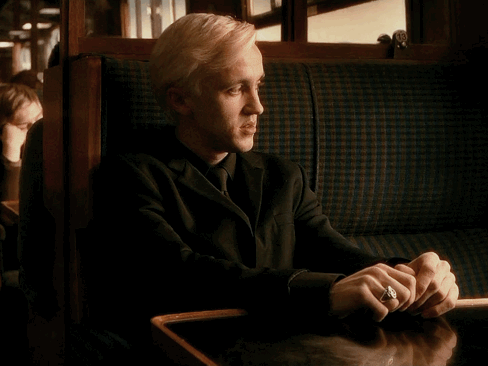 Sorry, we didn't make the rules.
1. Harry Potter and the Deathly Hallows, Part 1
We'd like to draw your attention to one scene: the wedding.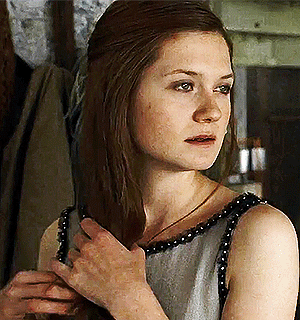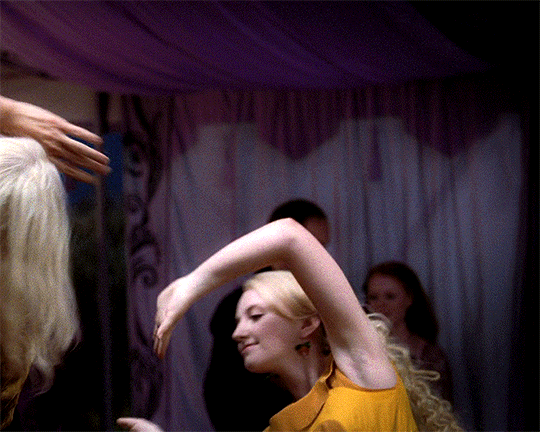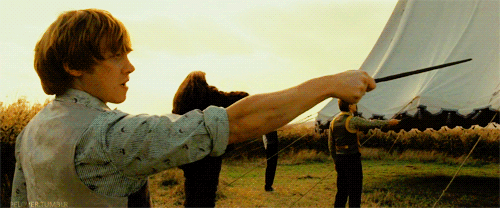 That is all.
Which Harry Potter film do you think has the best fashion and hair? Let us know in the comments!