The Walt Disney Company has a lot of brilliant minds working on new inventions behind the scenes.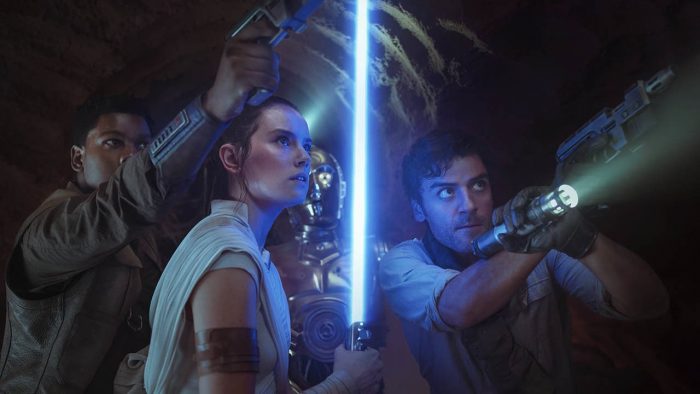 That can mean some seriously cool technological advancements. Disney dropped news of some surprising innovations recently, and now we're taking a look at some of the coolest and craziest of the tech that could be coming to the Disney parks!
Here are some super cool inventions that could pop up in the Disney parks!
Real Lightsaber
During a private media event, Disney Parks, Experiences and Products Chairman Josh D'Amaro showed a real lightsaber for the first time ever. Yup, one that expands from the hilt, just like the movies.
Up to this point, Disney lightsabers have featured a detachable plastic and LED blade that you attach to a separate hilt. The new saber is able to retract and expand from the hilt.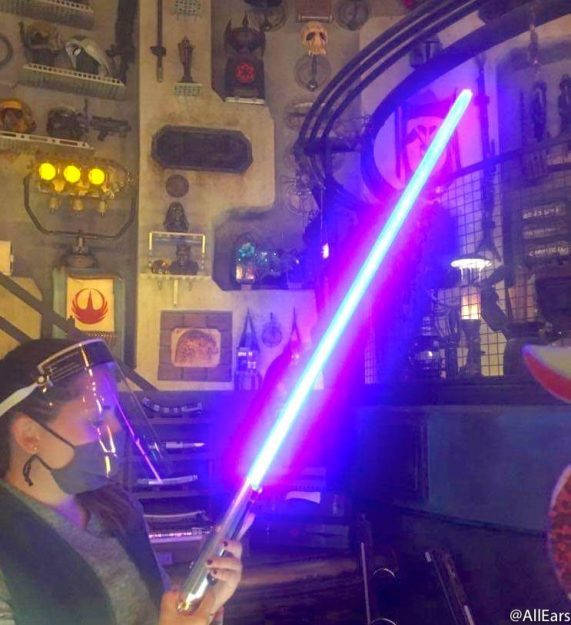 Don't worry, this isn't actually a blade of energy that could slice through Obi-Wan Kenobi and turn him into a Force ghost. It's likely a tension-based system that allows the blade to unfurl and light in a way that's difficult to see from a short distance.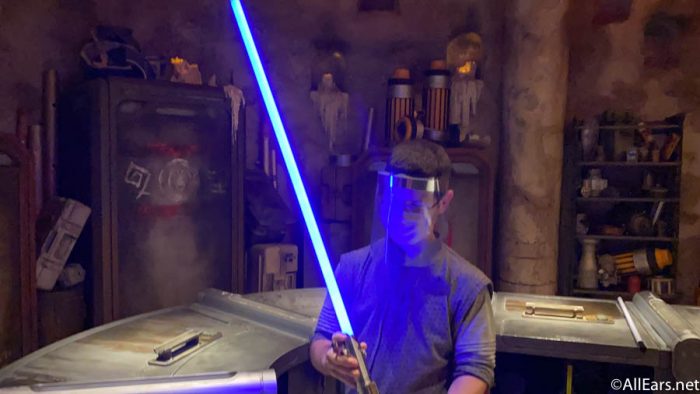 Regardless, we'll be very happy the day these make it to the park. Will they be consumer products or a part of shows? We're not sure. But we're excited nonetheless!
Walking Robot Actor (Groot, is that you?)
Another invention that was announced (kind of) during the private media event is a robot Baby Groot. Without any explanation, the event showed a brief clip of a walking robot Groot, and we had some questions.
Disney hasn't shared images of this yet, but we saw that Robo-Groot was about the size of a human toddler and walking without any wires or tethers in sight. Could we see a little Groot roaming Avengers Campus? Maybe!
Recently, we actually found a patent for what could be the tech bringing Robo-Groot to life. Disney filed the invention of a "Legged High-dexterity Self-balancing Capable Robot Actor" and we have to say those dimensions look a lot like the Groot in the clip.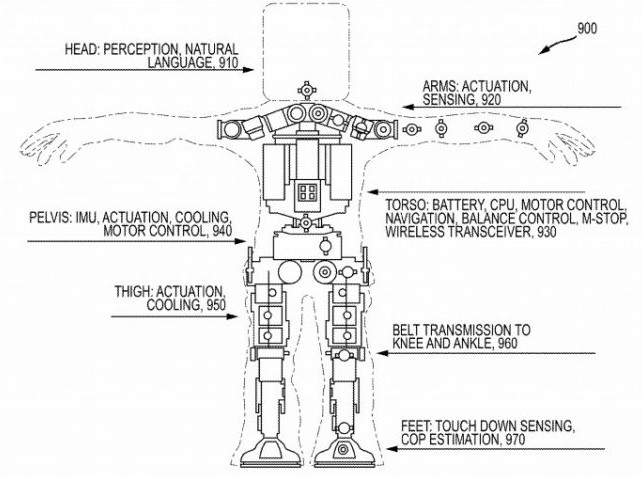 The patent also features a drawing that looks suspiciously like Judy Hopps! With the Zootopia-themed land underway in Shanghai Disneyland, we can't help but wonder if walking bots are the future of some character encounters in the Disney parks.
Monorail Hologram
Another surprising invention we've seen Disney file for is a hologram that could go on top of the monorail. It sounds like something straight out of a Back to the Future movie, but it's true. The invention is called a "Vehicle Mountable Holographic Promoting System."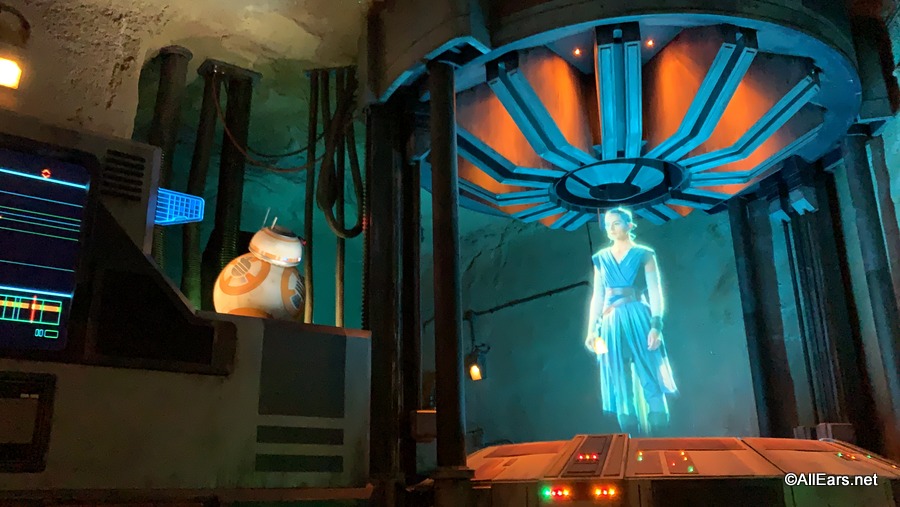 Holograms are cool on their own and we've seen several similar effects in Disney and elsewhere at this point. But what really caught our eye was the illustration that features an ad for the Magic Kingdom nighttime spectacular cruising by on top of the monorail.
Um…are they planning on putting a hologram of Happily Ever After on top of Monorail Red as it zips between EPCOT and the Transportation and Ticket Center along the road? It kinda looks like it. How cool would that be?
Really, it doesn't have to be the monorail that holds this device. It can be any vehicle, including a plain old car or a boat. The patent shows examples of using holograms as marketing material, but they very well could find use in shows and spectaculars, too.
Drone Shows
And speaking of nighttime spectaculars, Disney seems to be looking to step up their nighttime show game through the use of drones. Woah. Drones are pretty commonplace nowadays in filmmaking, photography, and more. But how could they be used in Disney parks shows?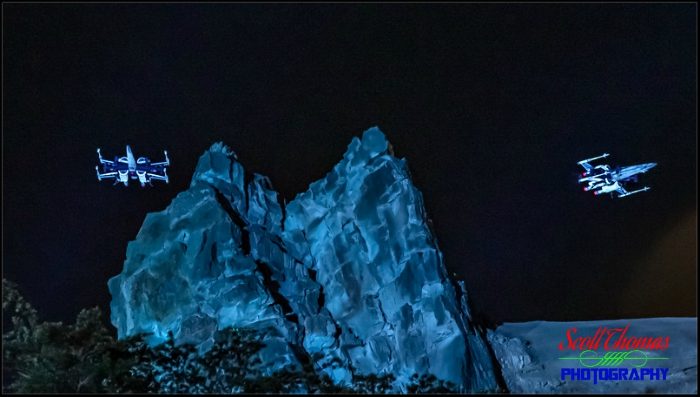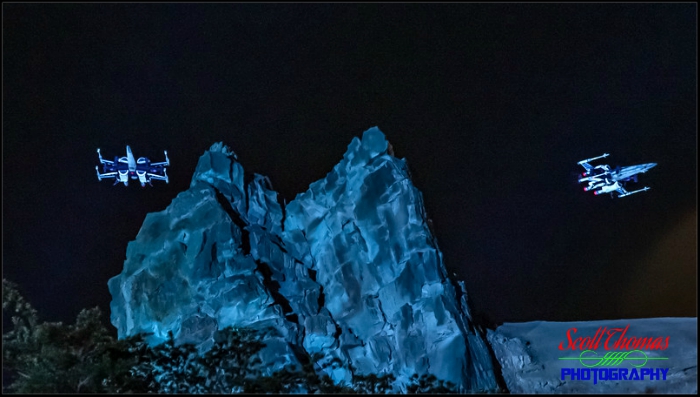 The patent filed by Disney for an "aerial show system using unmanned aerial vehicle (UAV) energy to animate creative show element" shows a lot of ways that drones could be used — like to carry about a flying pirate ship a la Peter Pan.
Drones can also help to create the water-based projection screens that we've seen Disney use in shows such as Rivers of Light in Animal Kingdom. The drones can carry water reservoirs and the air from the propellers would help to disperse it.
The patent even features an image of what looks like several drones helping a replica of Te Fiti from Moana move about. Wow! That would be pretty cool. Hopefully, something like this becomes the reality in Disney World.
Using the Force with Virtual Reality
Our final example is another piece of Star Wars technology that Disney has been developing — and this one might show up in Disney World sooner than the others. Ever wanted to use the Force for yourself?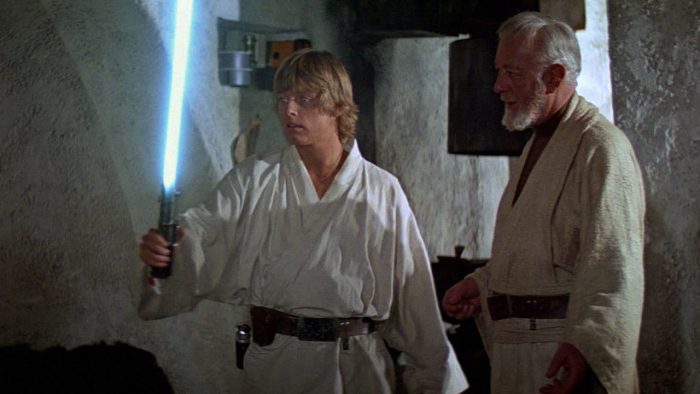 Disney filed a patent last year for a virtual reality experience that would have the user feel like they are using the "superpower of telekinesis" to deliver an "energy sword or saber" to their hand.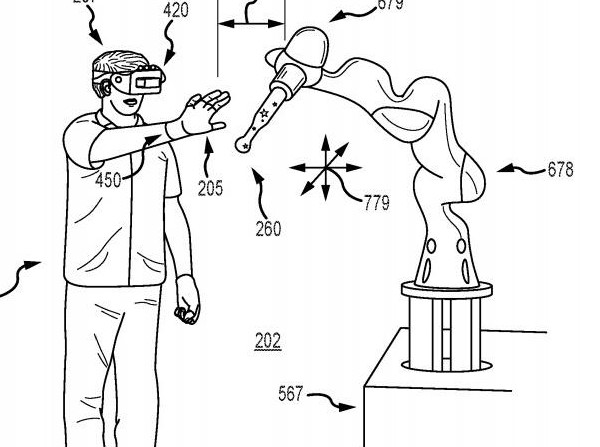 Wow, Disney. By "telekinesis" did you mean "the Force" and by "energy sword" did you mean "lightsaber!?" It seems that putting on a virtual reality helmet will warrant guests like you and me with Jedi powers and that sounds ridiculously cool.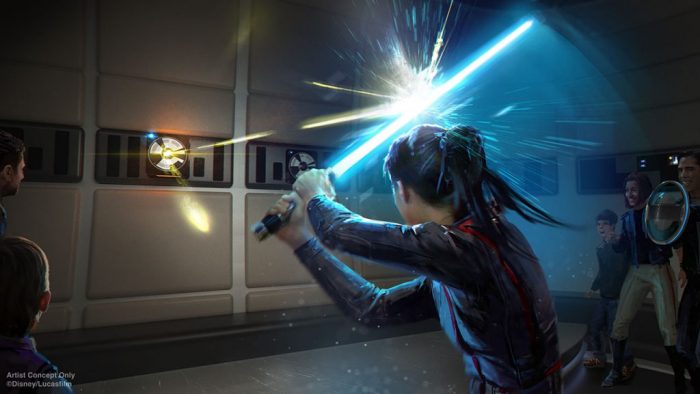 Interestingly enough, the Star Wars Hotel, Galactic Starcruiser, that is coming to Disney World is supposed to have a lightsaber experience. Could this be the tech behind that system? We'll have to wait and see!
There are LOTS of cool things to look forward to in Disney World. What do you think of these potential additions? Let us know in the comments!
Join the AllEars.net Newsletter to stay on top of ALL the breaking Disney News! You'll also get access to AllEars tips, reviews, trivia, and MORE! Click here to Subscribe!