We know, we know — Disneyland just reopened. Still, we're REALLY holding onto our seats for June because Avengers Campus will have its official grand opening in Disney California Adventure!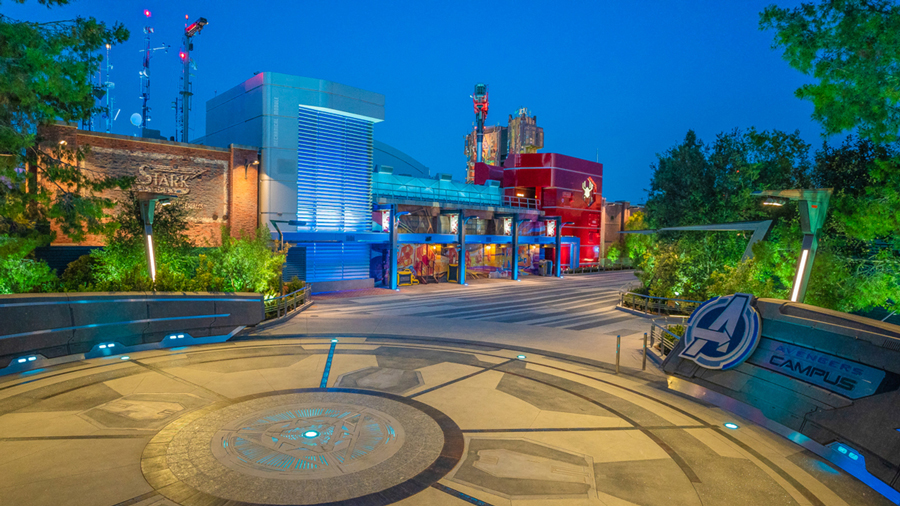 Park Passes have already been filling up around its debut date as guests get ready to visit new attractions and dining locations. While we may have to wait until June 4th to see it in full, we've given you a few sneak peeks from inside Disney California Adventure already. And, now we've got MORE details about what you can expect when Avengers Campus opens!
Disney has shared additional photos of the awesome experiences that guests will be able to have when the Marvel-themed land debuts. And, we couldn't be more hyped for it!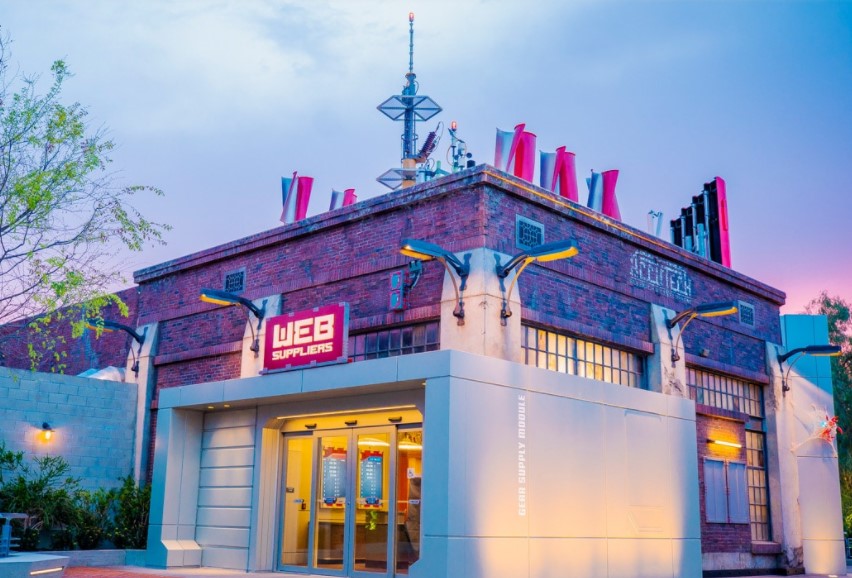 We've been loving Guardians of the Galaxy: Mission BREAKOUT! for a while now, but the attraction's entrance has gotten a bit of a "cosmic disruption." The ground surrounding Taneleer Tivan (better known as the Collector's Fortress) has become "warped", causing a glowing hue of blues, purples, and yellows to come to the surface.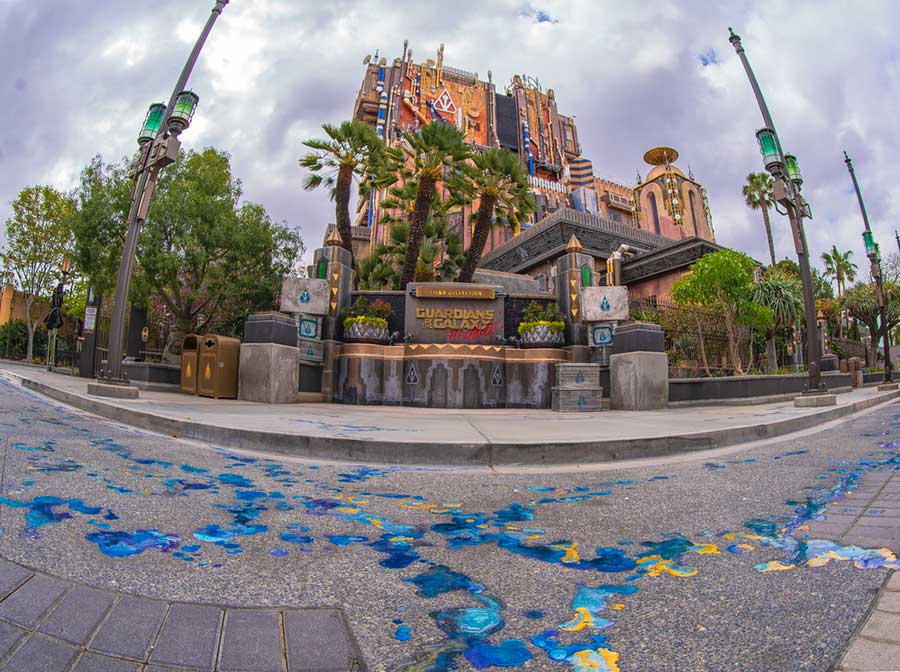 We spotted some of this ourselves during our recent visit to Disney California Adventure!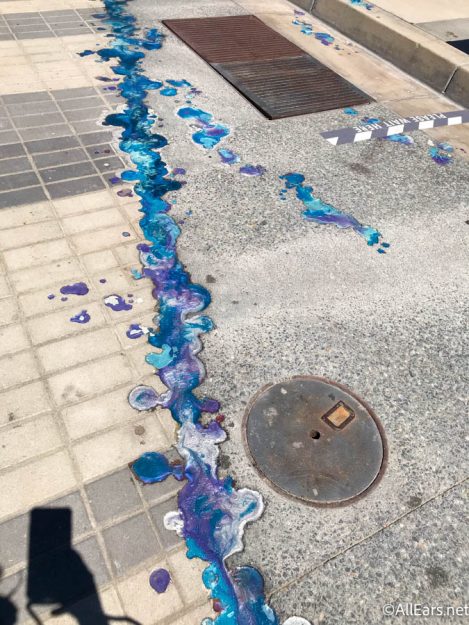 Right outside of the Collector's Fortress, you'll be able to stop by Terran Treats for items like the Sweet Spiral Ration Churros and other menu items from around the galaxy.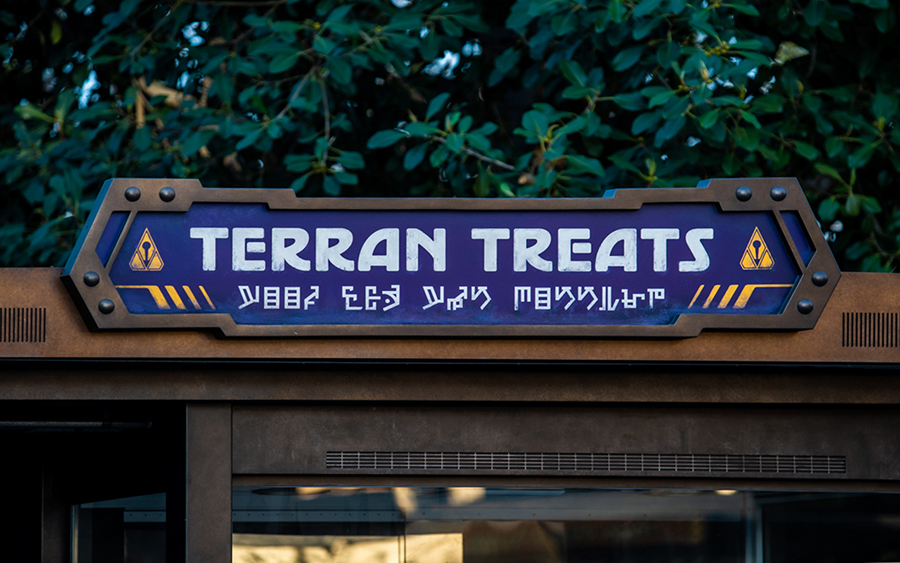 Of course, Pym Test Kitchen will be nearby for a hearty meal that's DEFINITELY not what you would expect. Pym Particles have been used to grow and shrink food for oversized items or mini treats. The restaurant will feature Impossible items for guests who may opt for plant-based eats. When you're there, you won't be able to miss the GIANT beverage and condiment station to add the (oversized) cherry on top of your meal.
The heart of Avengers Campus has the famous "A" in front of the Avengers Headquarters building and nearby areas so you can really feel like a hero yourself.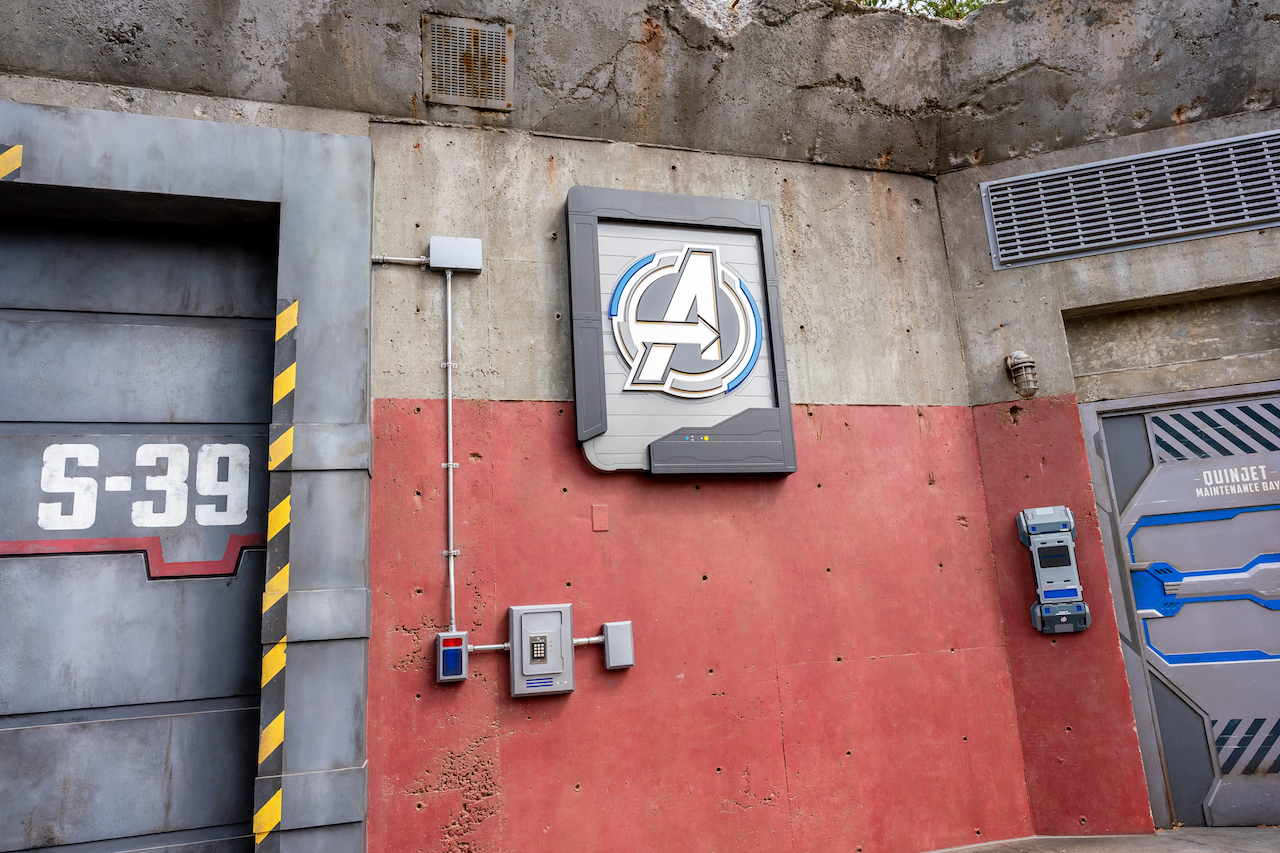 On top of the Avengers Campus roof, you'll also find the Quinjet, which we've spotted in Disney California Adventure recently!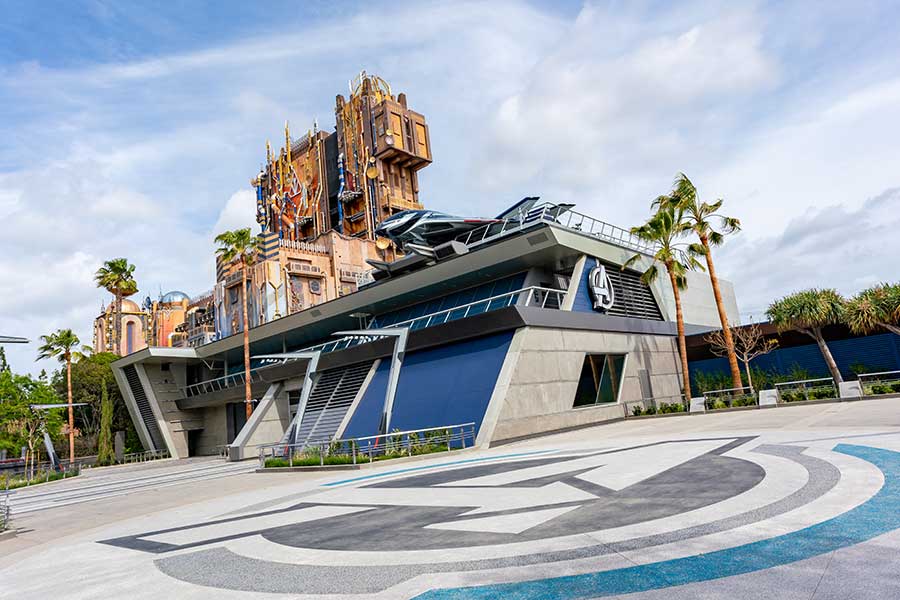 Doctor Strange will be teaching some mystic arts over at the ruins of the Ancient Sanctum. Along with the other mysteries you may uncover, ancient artifacts like the Orb of Cagliostro will glow at night with magical energy. UM, amazing, right?!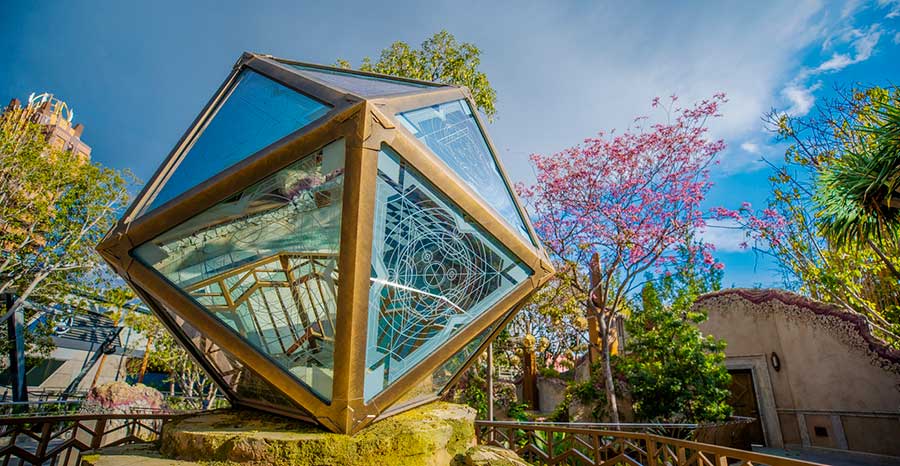 You'll even be able to find history of the Avengers right on the campus. Guests can spot the Stark Motors factory that Tony's father, Howard, built in the 1940s when founding Stark Industries. Tony then transformed the location into the Worldwide Engineering Brigade (or WEB for short) for inventors and innovators to join together.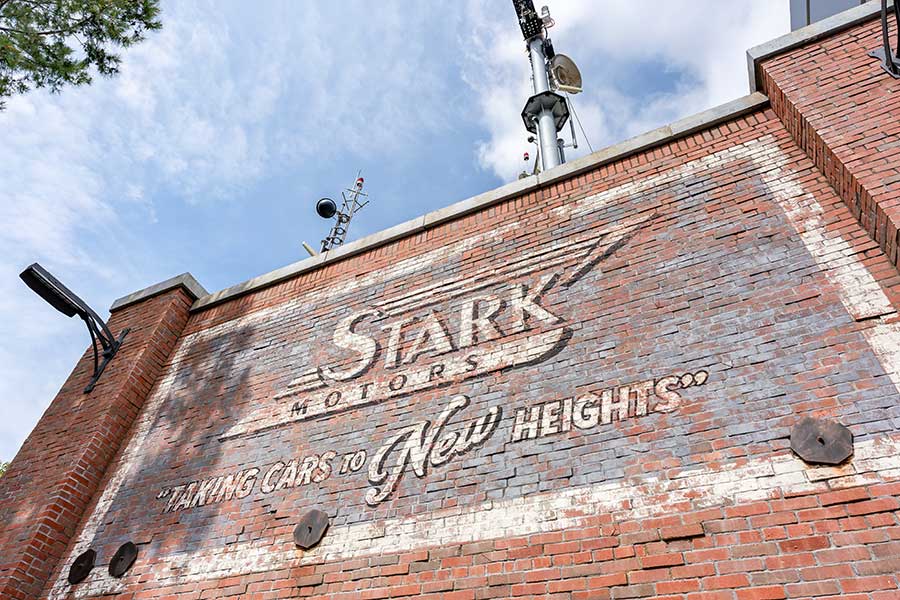 The location has been frequented by one Peter Parker as he creates more Spider-Man technology. But, the building will also be opening to YOU soon, too! Before you help Peter out with finding those pesky Spider-Bots, you can take a photo in front of the Stark Motors and WEB murals.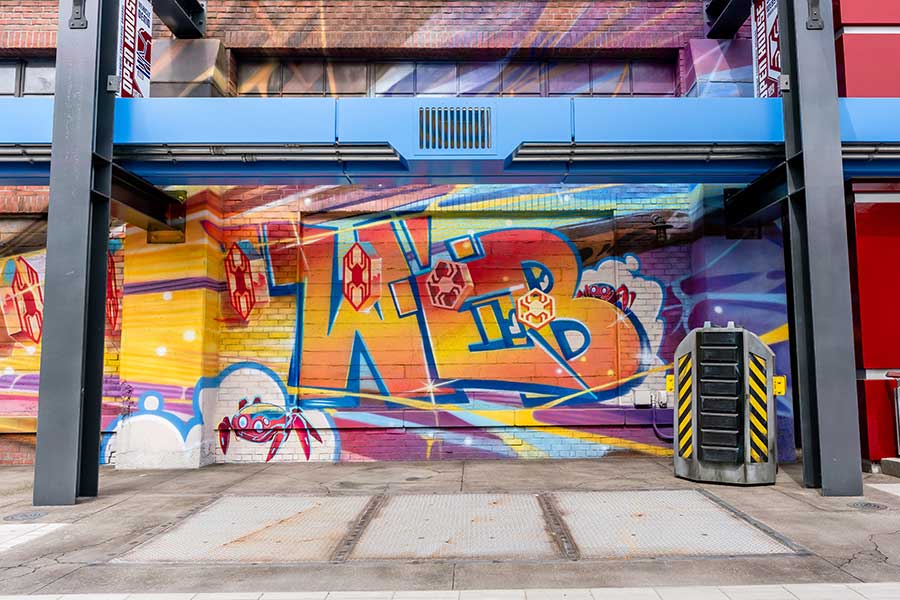 Is anybody practically jumping up and down with excitement?? We honestly are thrilled about Avengers Campus, and we can't wait to explore it in person. In the meantime, we'll be sure to update you on everything happening in Disneyland and Disney California Adventure. Stay tuned to AllEars for more Disney news!
Are you looking forward to Avengers Campus? Let us know in the comments below!