It's time once again to unpack all the details of Marvel's new show! But, we're bidding WandaVision a bittersweet farewell as Falcon and the Winter Soldier officially begins!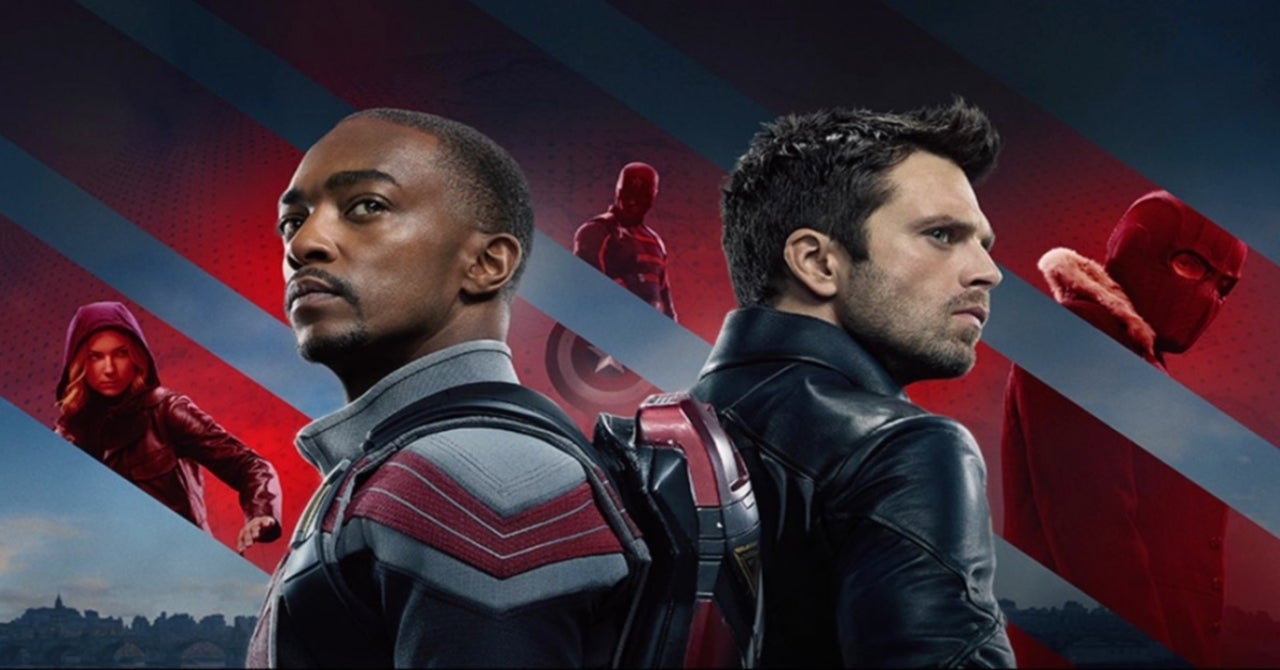 So, we hope you're ready to buckle up and dive into a world "post-Blip," because we're giving you a look at the details you missed during the premiere of The Falcon and the Winter Soldier!
WARNING: SPOILERS AHEAD
Joaquin Torres
Our hearts have already been stolen by Danny Ramirez's version of Joaquin Torres (and we're only one episode into the series). But, the smiling and spunky character actually plays a bigger part in the Marvel Universe than Falcon and the Winter Soldier has let on so far. Torres is a more recent addition to the Marvel Comics with his first appearance occurring back in 2015.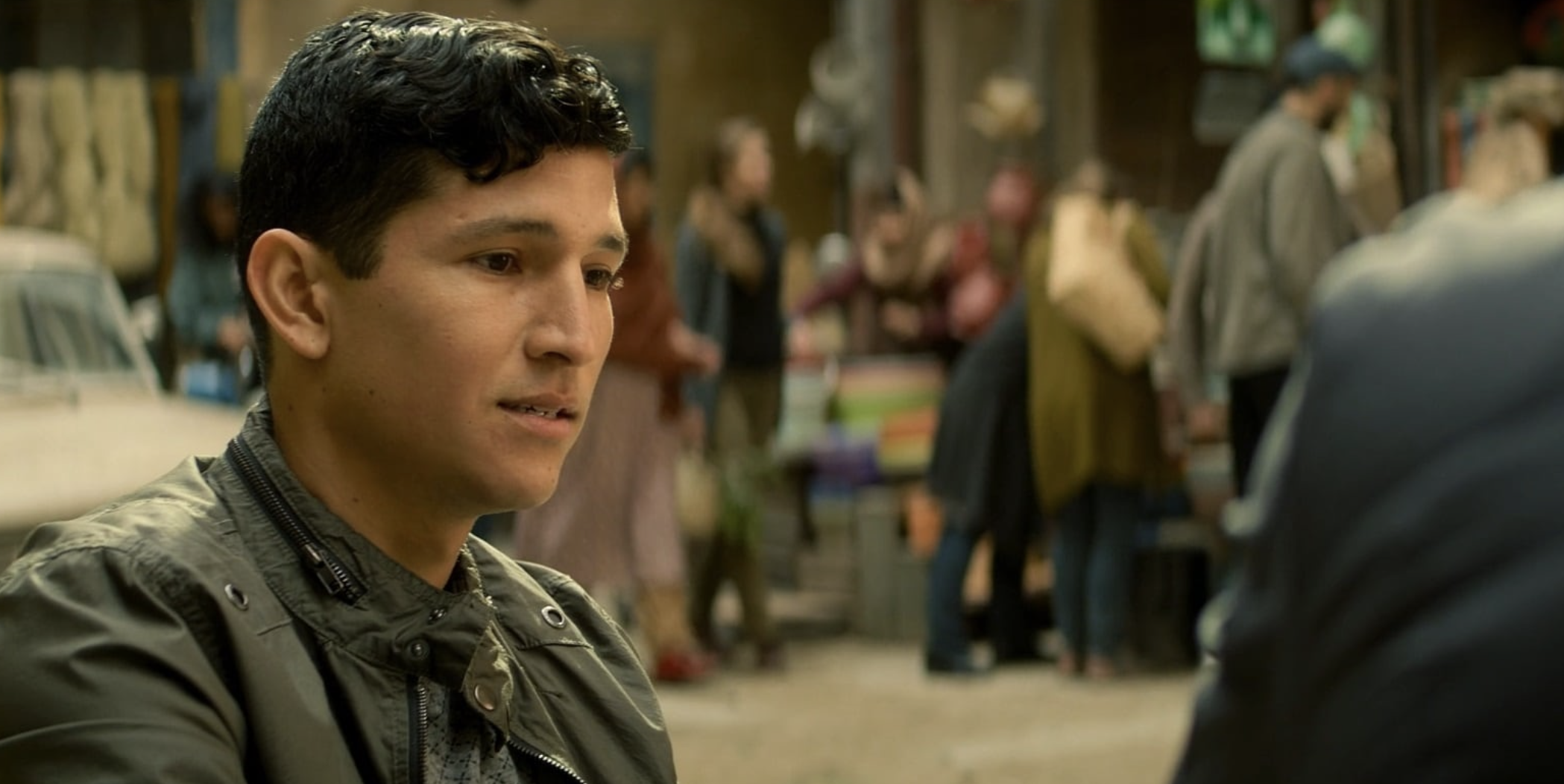 BIG SPOILER: In the comics, once Sam becomes Captain America, Torres then takes up the Falcon mantle. So, the Disney+ show could be setting up the idea that Sam will become Captain America and pass down his wings to Joaquin Torres.
VILLAIN ALERT!
Ever since the posters were released for The Falcon and the Winter Soldier, Helmut Zemo's appearance in the show has been confirmed. You might remember the HYDRA operative from his appearance in Captain America: Civil War as he attempted to dismantle the Avengers. Before Zemo could shoot himself, T'Challa was able to capture him and hand him over to the Joint Counter Terrorist Centre to be imprisoned.
Even though that was the last time we saw him, Helmut Zemo may have broken out to cause more issues for this "New World Order." Bucky Barnes has also placed Helmut on his list of amends, due to the fact that Zemo happened to be the person to re-instate Bucky's Winter Soldier protocols. And, we all know how THAT went over.
Yet Another X-Men Reference
We've already been paying LOTS of attention to the X-Men references we've seen in WandaVision. We're still not entirely settled on the fact that Peter Maximoff was simply "Ralph Bohner" at the end of the series. And, The Falcon and the Winter Soldier is fueling our thoughts that the X-Men is about to make a BIG appearance in the Marvel Cinematic Universe.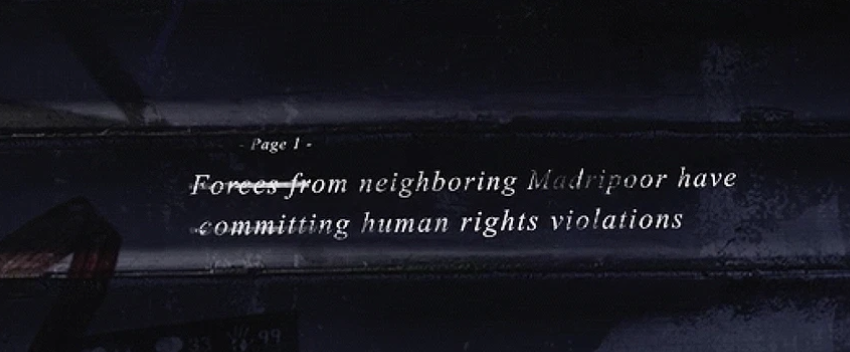 In the credits sequence after the episode finished, you can notice text referring to Madripoor from the X-Men. The text stated that "Forces from neighboring Madripoor have… committing human rights violations." The island has some huge ties to mutants, which could be a nod to the possible inclusion of mutants in the MCU finally.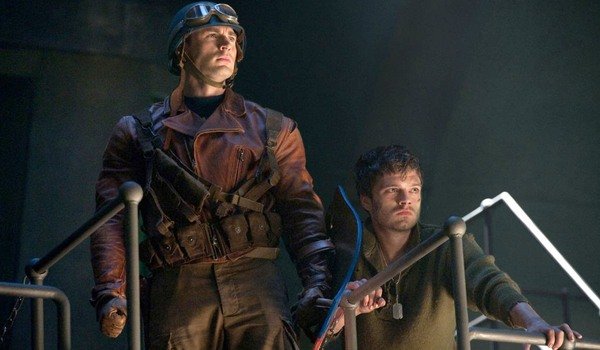 Plus, Wolverine and Magneto have both spent time on this island, so you never know when the two of them could show up in later shows and films.
Batroc's Back, Baby!
As you were watching that action-packed helicopter rescue mission, you might have noticed a familiar face who hijacked the helicopter. Georges Batroc was the mercenary that Captain America fought on the Lemurian Star (which seems like forever ago). Originally, Nick Fury hired him to hijack the boat in order for the Black Widow to rescue hostages and search the computers for information on Project Insight.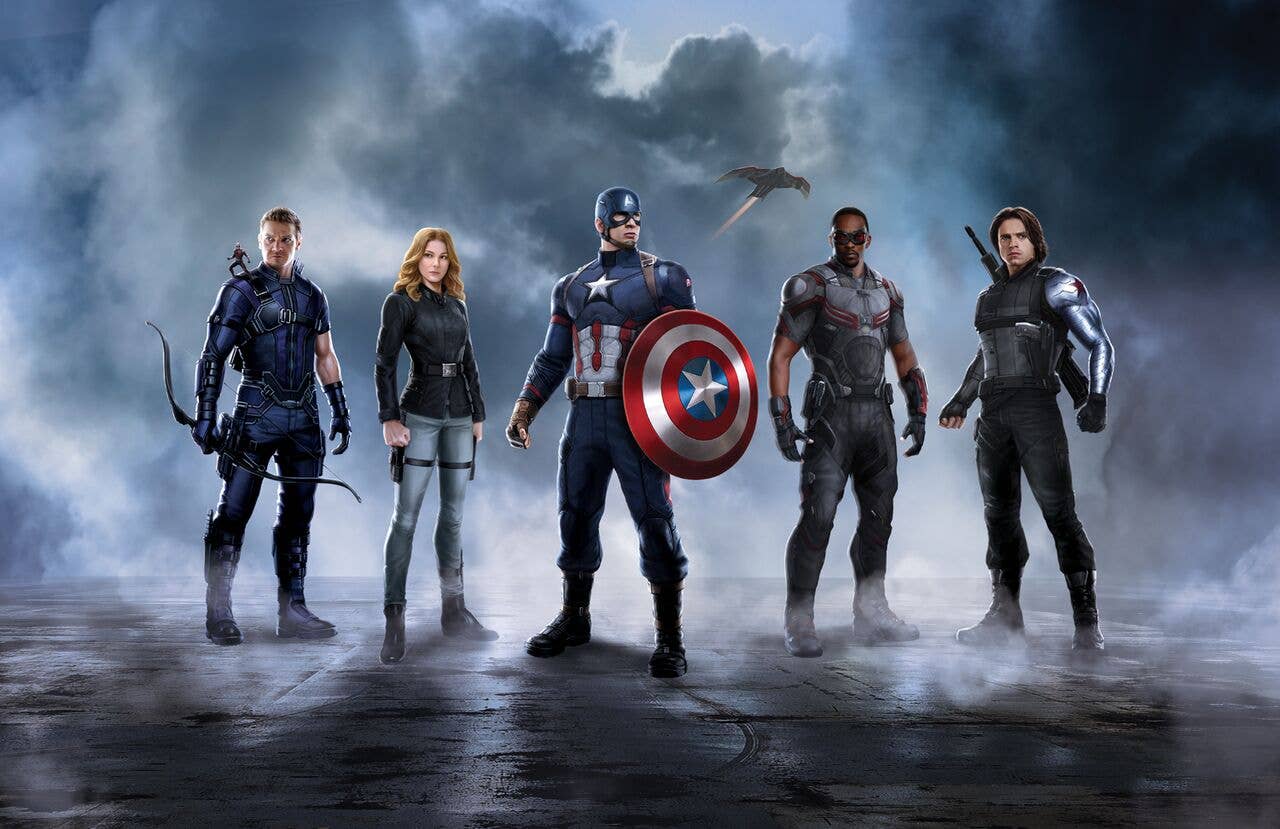 Batroc eventually was able to escape Captain America's clutches, but not before S.H.I.E.L.D. could place them in a "not-so-safe house in Algiers." We're not sure exactly how he got out, but we're pretty sure HYDRA had something to do with it. Now, he's leading the newest MCU terrorist group called the "LAF," so Sam and Bucky better watch out.
That Captain America Exhibit Had Some BIG Hints
We absolutely got emotional when the Captain America exhibit made its debut during The Falcon and the Winter Soldier. And, if you pay close enough attention, you can spot a section on the Sokovia Accords (which were also discussed in WandaVision). There were also HYDRA and S.H.I.E.L.D. symbols, hinting at the fact that there might be something more sinister at play behind-the-scenes.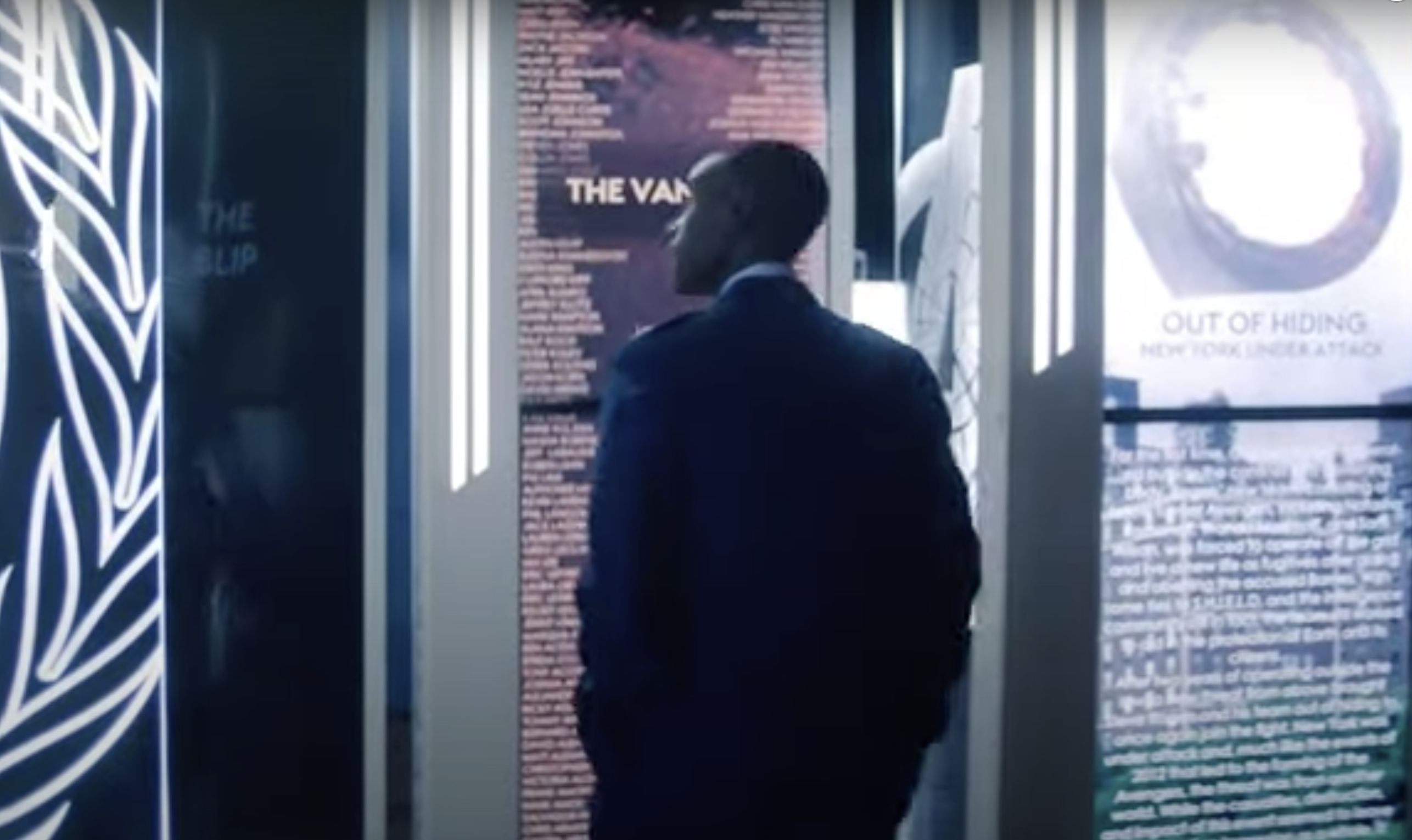 We can't WAIT for more action, though.
"On Your Left" Returns One Last Time
As Sam is giving his speech to everyone about Captain America's legacy before handing over the shield, the poster of Steve Rogers in his uniform is on Sam's left. And, we've all gotten emotional over the "on your left" joke between the two friends through both thick and thin.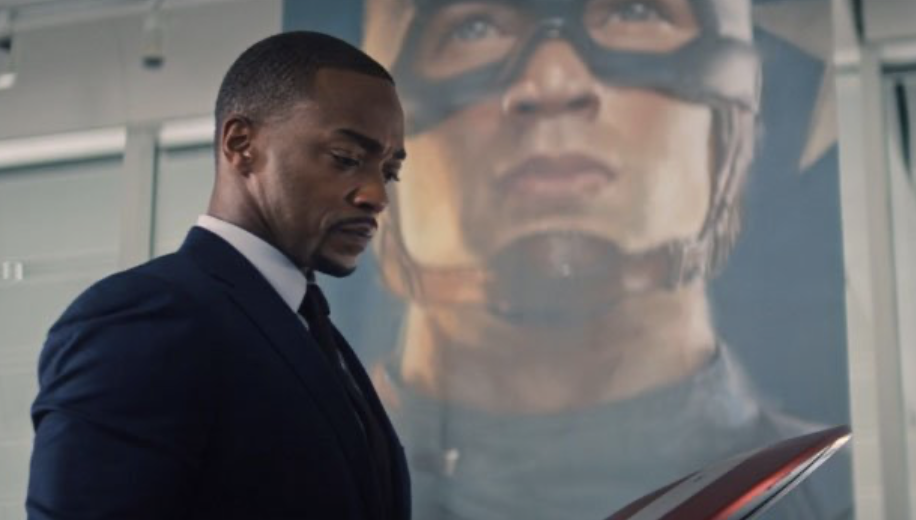 Excuse us while we have a good cry.
Someone Get Poor Bucky a Mattress
Bucky Barnes might be working through some things in therapy as he makes amends with a whole list of people. But, he is having some problems adjusting back to civilian life after being the mindless, controlled Winter Soldier for so long.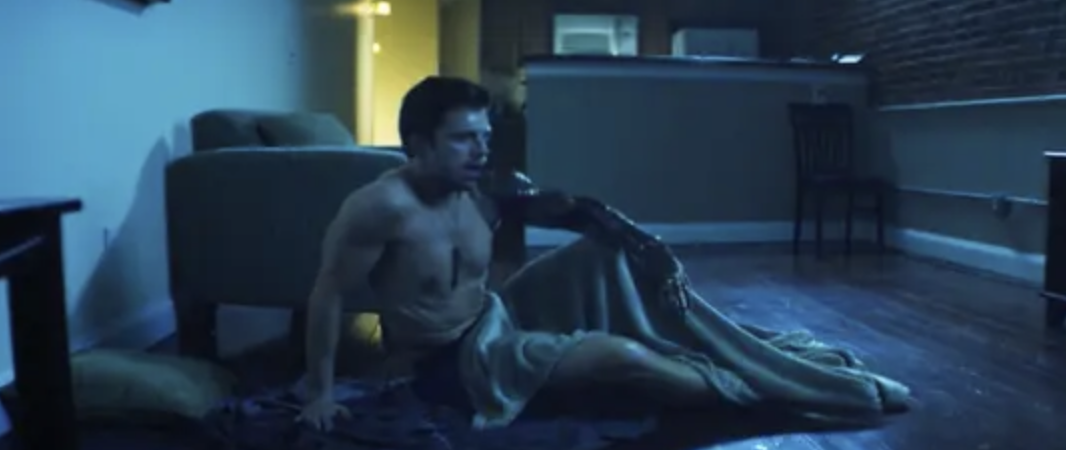 Bucky's even sleeping on the floor, which is a call back to when Sam and Steve are talking about how mattresses seem too soft after you've been serving away from home. We think that Bucky needs a hug…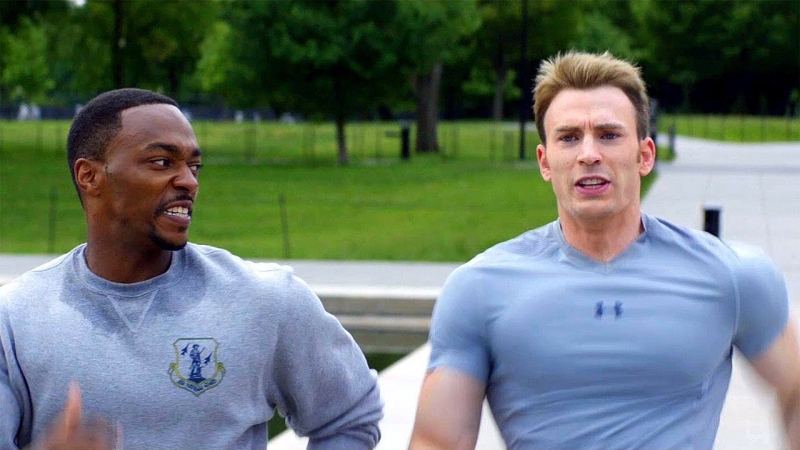 We've been loving the stark contrast between WandaVision and The Falcon and the Winter Soldier, as the show leans more into its Winter Soldier and Civil War history. And, we'll be sure to give you a look at everything happening in the show so you stay up-to-date on all things Marvel! Stay tuned to AllEars for more Marvel news!
Have you been watching Marvel's new shows on Disney+? Let us know in the comments below!