We like to think that one of Disney's many talents as a company is its ability to think creatively. From entertainment to attractions to food and drinks, Disney can really think outside the box! And sometimes Walt Disney World takes its food trends to the next level!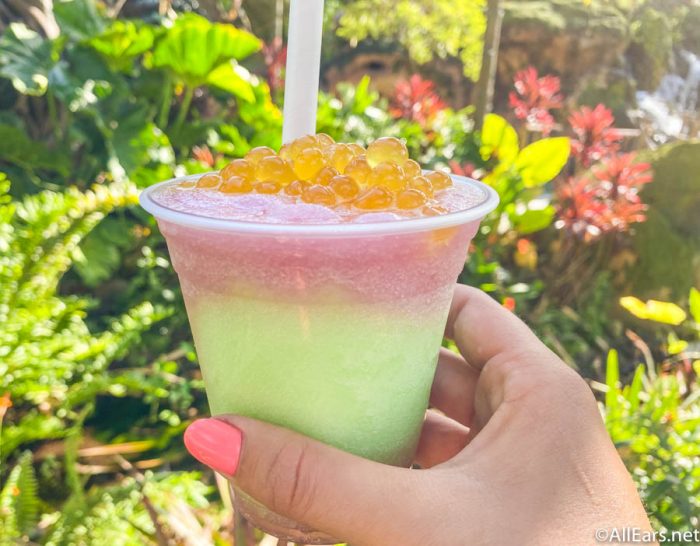 But sometimes, the culinary creatives behind these wild eats and drinks take an idea and run a little too far with it — especially when it comes to snacks.
Here are five times Disney needed a food intervention!
1. The Year of Flavored Foams on Everything
There was a time that the foam-topped beverage craze was sweeping Walt Disney World. A few years back, it seemed that just about every new specialty drink came topped with a flavored foam. We saw a Lemonade topped with Wild Berry Foam at Sunshine Tree Terrace, a Cherry Slush topped with Lemon-Lime Foam at Cosmic Ray's Starlight Cafe, and of course, the still popular LeFou's Brew at Gaston's Tavern, which comes topped with a passion fruit-mango foam.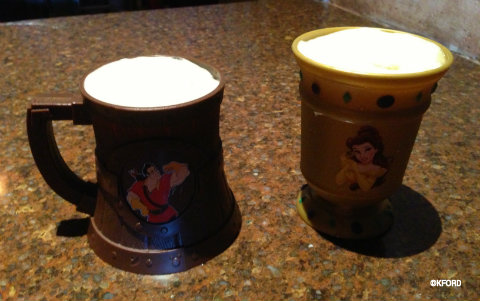 Don't get us wrong: we enjoyed some of these concoctions. But there was a time where we would have done anything to enjoy a specialty drink in Disney World without having to make our way through an inch of fruity foam first.
2. Popping Boba Everywhere
This is a topic we would still like to speak with Disney about. One of the more recent trends that they've seemingly decided to run with is the inclusion of boba balls in tons of drinks — and even some food — around the parks. The popping boba trend is pervasive in snacks around Pandora. You'll find boba balls on top of the Night Blossom, Rum Blossom, and Mo'ara Margarita at Pongu Pongu. And you'll even find a few atop the build your own bowls at Satu'li Canteen.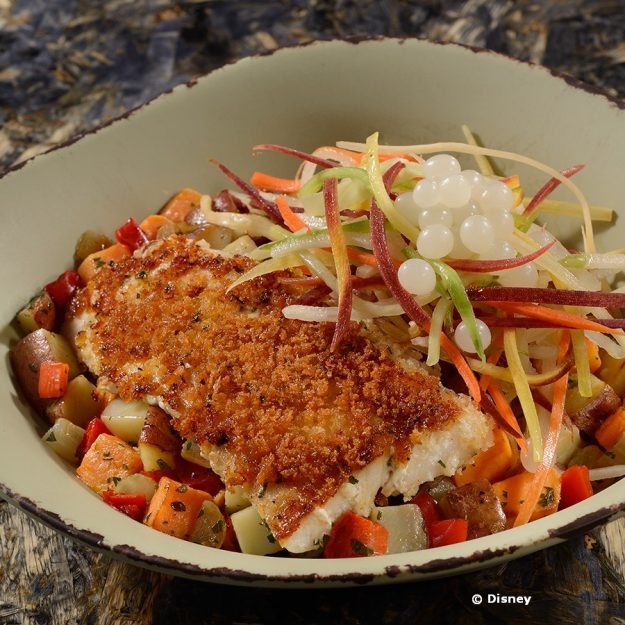 We've also seen popping boba make their way into specialty drinks, like the bubbling and smoking special effects drinks made with dry ice and several of the drinks at Oga's Cantina. Basically, if it's a futuristic or space-themed beverage, there's a good chance it has popping boba.
3. Blue Curacao Syrup in Everything
One of Disney's other current go-to ingredients is blue curacao. This syrup seems to be the number one choice of the moment any time Disney wants to punch-up the coloring of a drink or float. After all, it does have a super vibrant, bright blue color. We've seen it in a ton of the cocktails available across property, as well as in some non-alcoholic concoctions like the Kakamora Float at Aloha Isle.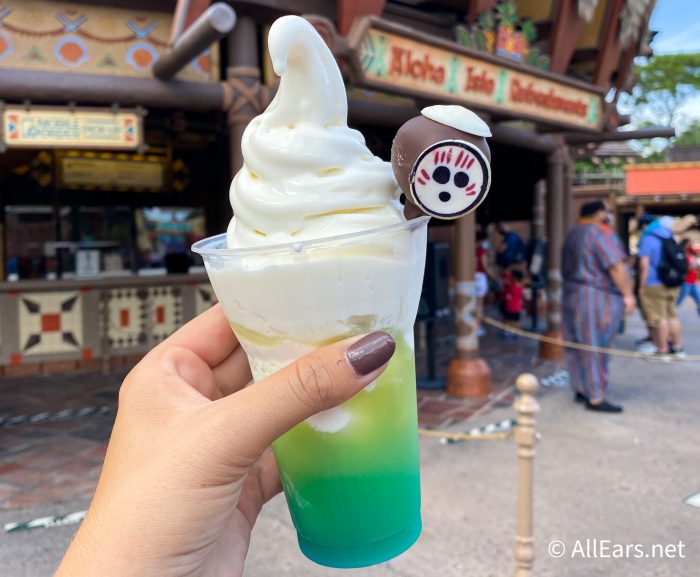 It's not that the flavor of blue curacao syrup is super offensive…we would just love to see Disney find some new ingredients to add a little color to their menu items instead of rehashing the greatest hits!
4. Menu Item Names in Star Wars: Galaxy's Edge
When Galaxy's Edge first opened, the names of the menu items at Docking Bay 7 were ultra themed to the Star Wars universe. But the names were soon toned down to sound more Earth-friendly. So the "Smoked Kaadu Ribs" became the "Smoked Pork Ribs," the "Fried Endorian Tip-Yip" became the "Fried Chicken," and so on.
And since the initial change, the menu has been switched up again to merge the Batuuan theming with the Earthly descriptions. Now you'll see things like "Smoked Kaadu Pork Ribs" and "Endorian Fried Chicken Tip Yip" listed on the menu. It's the best of both worlds!
5. So Many Marshmallow Wands
When it comes to Disney World sweet treats, there are a handful of classics that come to mind. Caramel apples, Rice Krispy treats, and seasonal cupcakes are found at just about all of the bakeries and sweet shops around property. But it seems another snack is trying to work its way into that rotation. We've noticed a ton of marshmallow wands popping up in the parks lately. And while we're sure they have some dedicated fans, we personally don't think these stack up as strongly as the other classic treats!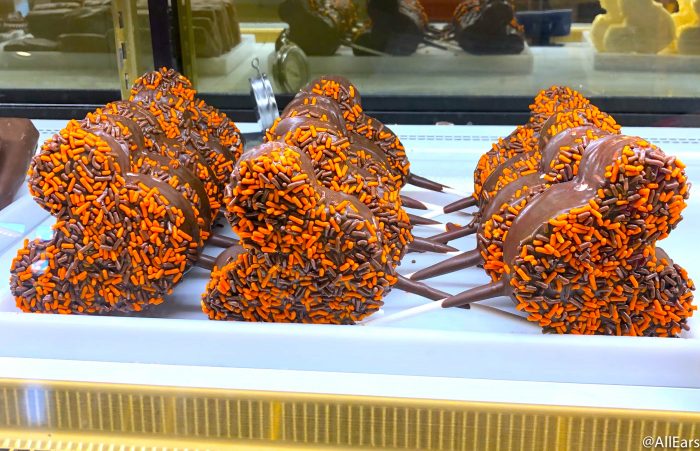 We also think it's harder to justify the price, since they're pretty much all marshmallow. Although we can admit there's one notable exception — the new Mickey Marshmallow Wand at Karamell-Küche is a caramel dream! No intervention needed there.
Even Disney doesn't hit the mark 100% of the time — they've been known to get a litttttle overzealous with some of their food trends! But of course, we've had tons of snacks and drinks around the parks that we do love, and we're more than happy to continue to scope out the food situation. For research, of course.
Do you agree with our list? What times do you think Disney needed a food intervention? Let us know in the comments!
Join the AllEars.net Newsletter to stay on top of ALL the breaking Disney News! You'll also get access to AllEars tips, reviews, trivia, and MORE! Click here to Subscribe!