Let's be real, eating at Walt Disney World can be a bit expensive.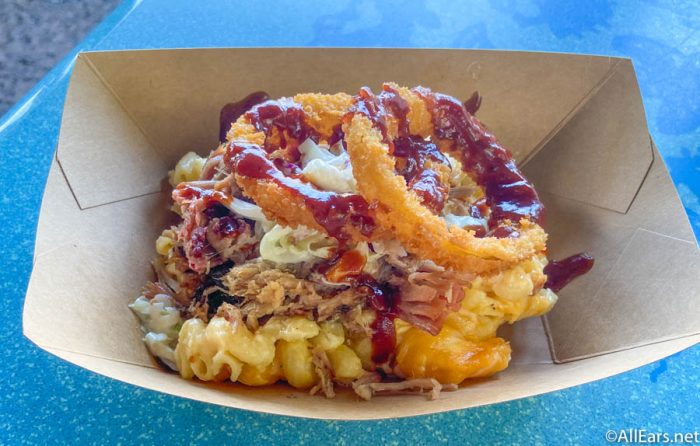 So if you're spending your money on food, you want it to be totally delicious! Quick Service spots are a great way to get food for a cheaper price than what you can get at a Table Service restaurant, but that doesn't mean you have to sacrifice on quality or taste.
If you only eat at ONE Quick Service restaurant in each park, these are the ones you absolutely MUST go to.
MAGIC KINGDOM
Pick: Columbia Harbour House 
At Magic Kingdom, the definite favorite (for us) is Columbia Harbour House in Liberty Square. Between the delicious fish, shrimp, and other food; the fantastic views of The Haunted Mansion from the second floor seating; and the (typically) calmer atmosphere of that upstairs seating, it's an absolutely fantastic spot.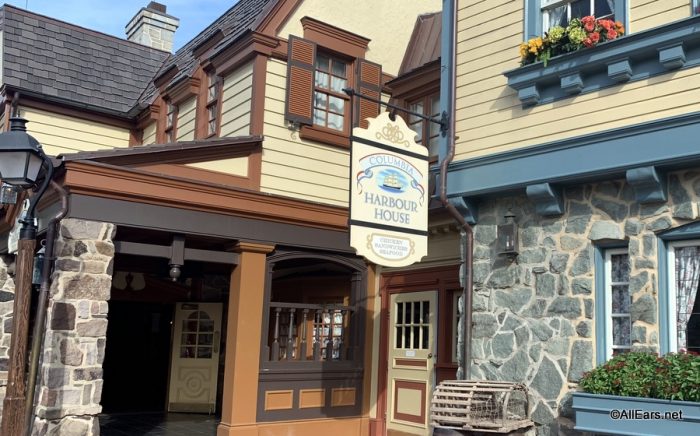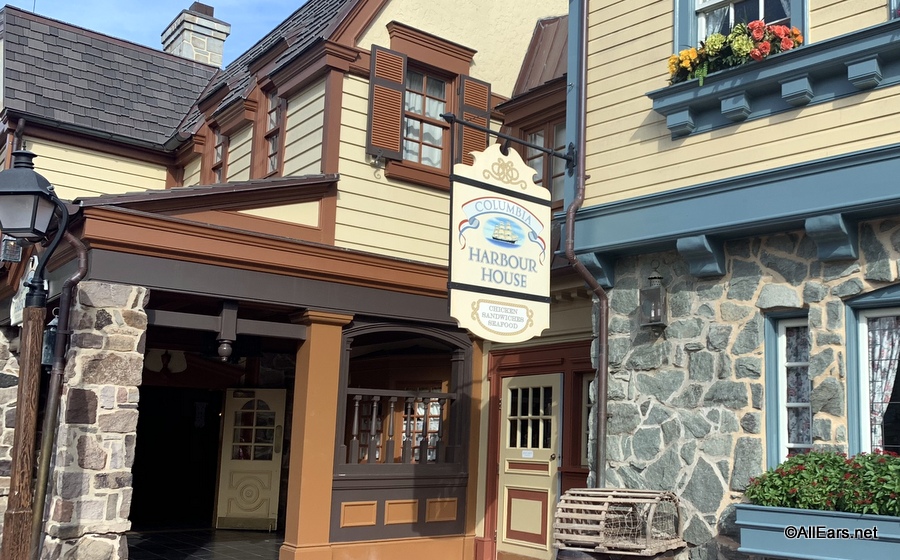 Honorable Mentions
We'll go through these rather quickly, but we had to throw in some honorable mentions because there really are some great quick service spots in Magic Kingdom.
 Pecos Bill Tall Tale Inn and Café gets a special shout-out for offering non-burger and fry options. One thing that used to be a huge draw to this restaurant was the toppings bar. Unfortunately, that's not available at the moment, but you can still order some toppings to come with your meal, and there are LOTS of dishes to choose from.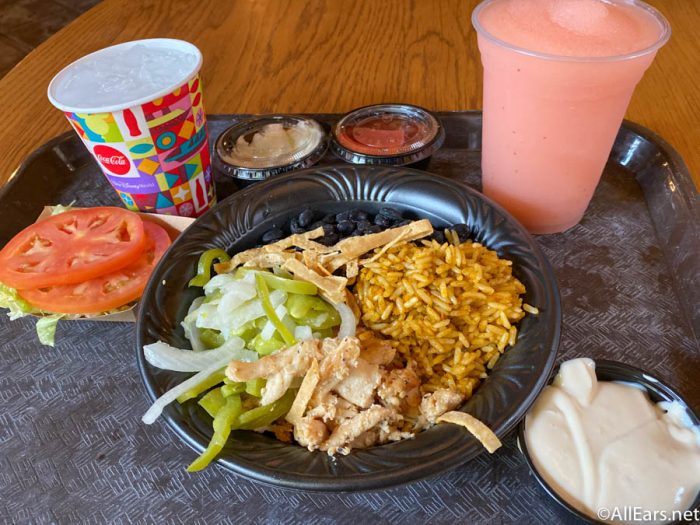 For the pickier eaters there is a cheeseburger, but those looking for something a bit more unique can enjoy a Fajita Platter, Nachos, a Chicken Rice Bowl or Pork Carnitas Rice Bowl, and more! It's some of the more unique food you can grab at a Quick Service spot in Magic Kingdom, plus there's lots of indoor seating for guests to take advantage of.
Casey's Corner is an obvious one and had to get a mention here for those incredibly delicious corn dog nuggets and cheese sauce!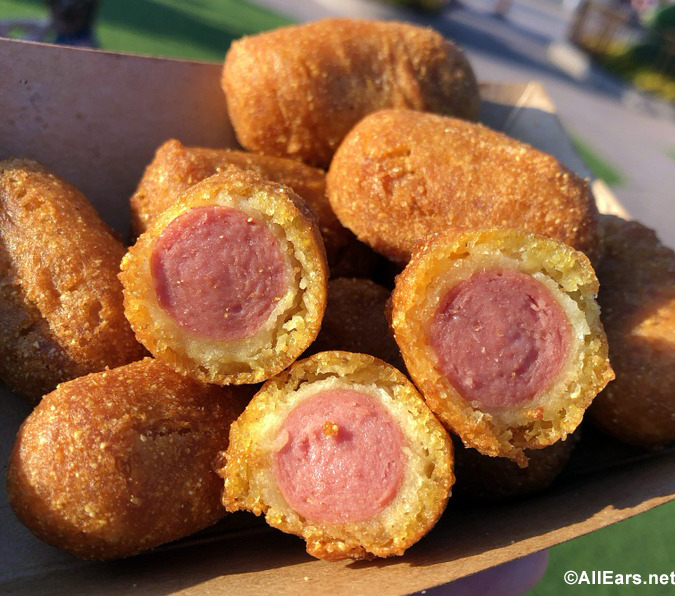 Cosmic Ray's Starlight Café has to get a shout-out here, although it's not actually for the food. The dishes here are more your "traditional" theme park food with some burgers and chicken, but the atmosphere with Sonny Eclipse is what makes it an honorable mention.
If you've never heard this fantastic alien play the amazing astro-organ, you've definitely got to check out this spot.
Sleepy Hollow also makes the list because it has some INCREDIBLY delicious food like the Sweet-and-Spicy Chicken Waffle Sandwich and Hand-dipped Corn Dog, but the menu is very limited so that's why it's been pushed to the honorable mentions list rather than winning first place.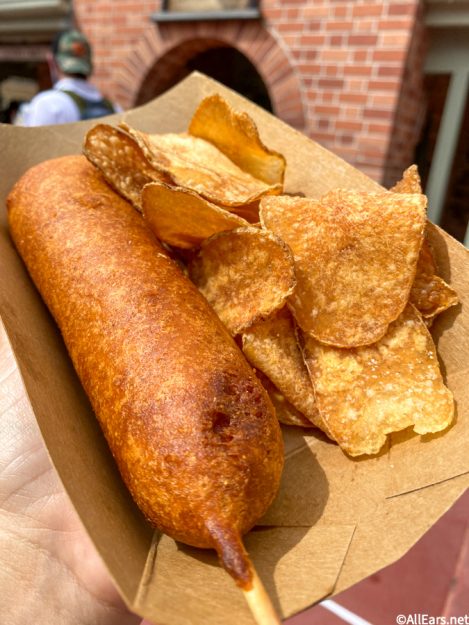 But make no mistake, the food here is full of flavor and something you should definitely check out. 
EPCOT
In EPCOT, if there's one spot you MUST eat at, it's Les Halles Boulangerie-Patisserie. Previously, this won our top spot in terms of Quick Service spots in EPCOT, and it continues to be the best in our opinion.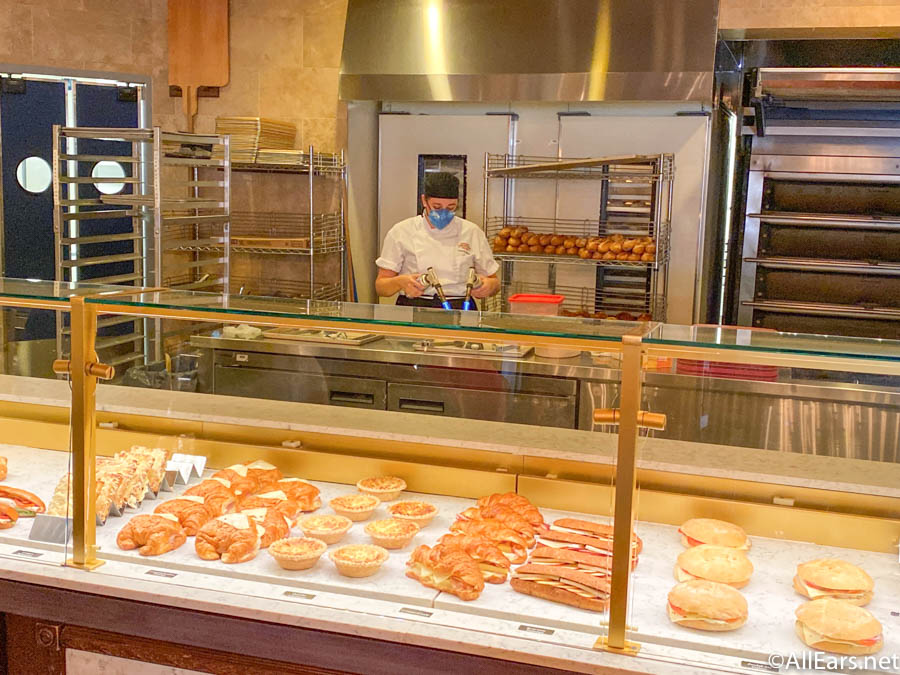 You'll find Les Halles in the back of the France pavilion in EPCOT, and it truly earns its top spot. From quiches to sandwiches, macarons to fresh bread — you really can't go wrong here!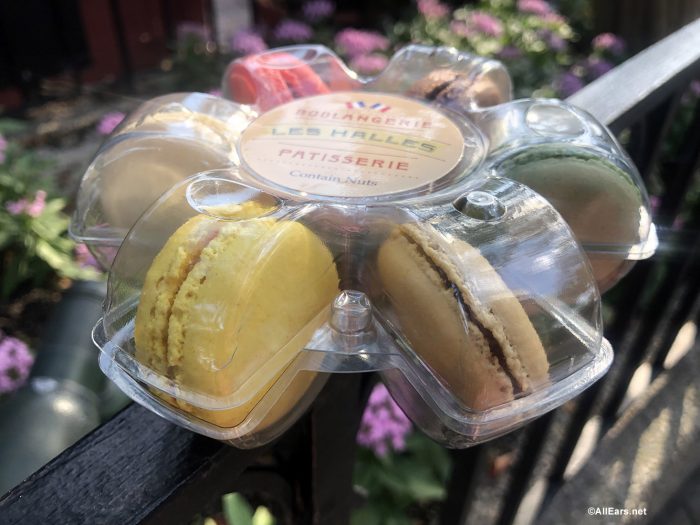 Honorable mentions:
Our honorable mentions list spans quite a few countries.
If you're looking for some delicious tacos, guacamole, and crazy cheap nacho cheese, La Cantina de San Angel on the outside of the Mexico pavilion is the way to go.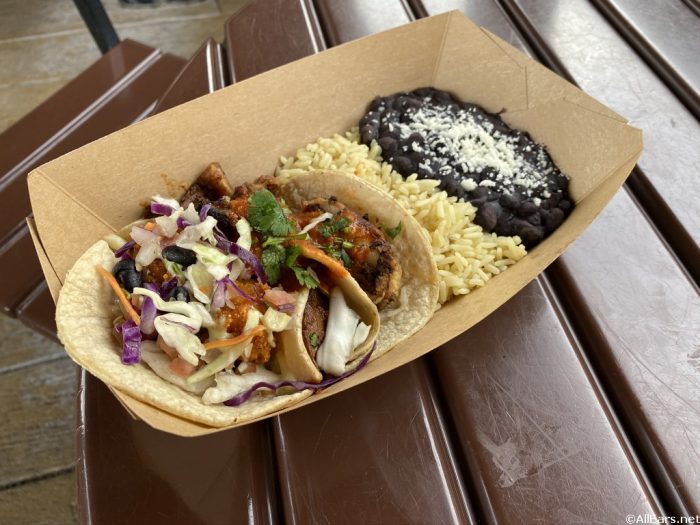 From tacos to fried fish, we travel over to the United Kingdom pavilion for some of the best fish and chips at Yorkshire County Fish Shop. The food here is absolutely delicious, but it is a very limited menu which is one of the reasons why it's on the honorable mentions list, rather than earning top spot.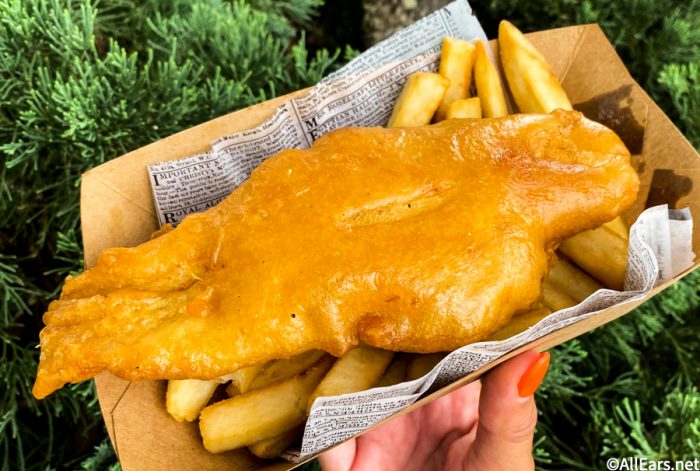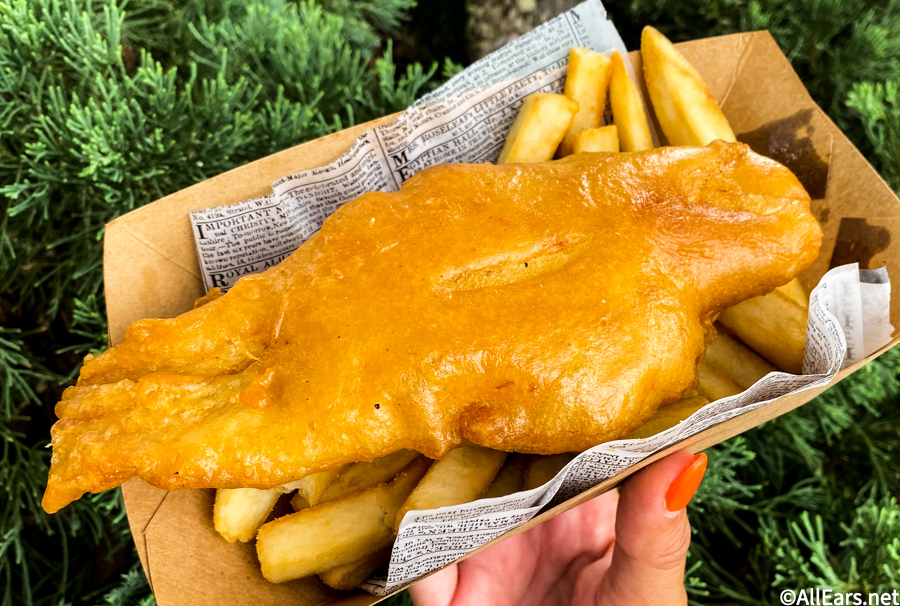 Finally, we couldn't make this list without at least mentioning Regal Eagle Smokehouse: Craft Drafts & Barbecue. Located at the American Adventure, this Quick Service restaurant hits ALL the barbecue necessities with garlic toast, pork ribs, smoked pork, and more!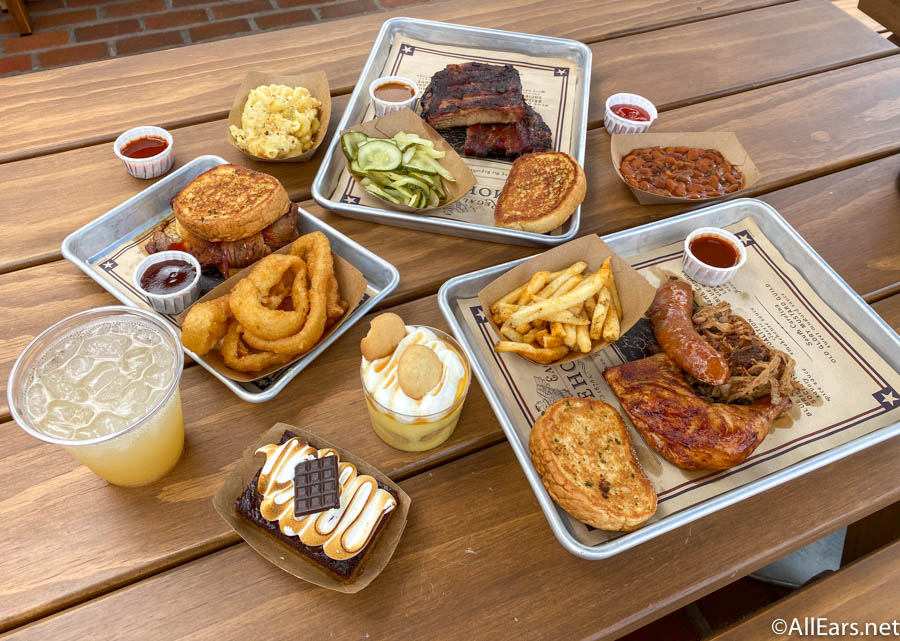 Pair that with some of the unique sauces available, and you've got a satisfying and tasty meal.
DISNEY'S ANIMAL KINGDOM
Pick: 
Satu'li Canteen
If you're looking for something you really can't get anywhere else (and that's totally delicious), Satu'li Canteen is the place to go. With the Cheeseburger Steamed Pods (Bao Buns), Disney has taken the fast-food hamburger and swapped the buns for something totally superior. Believe us when we say you will NOT want to share these!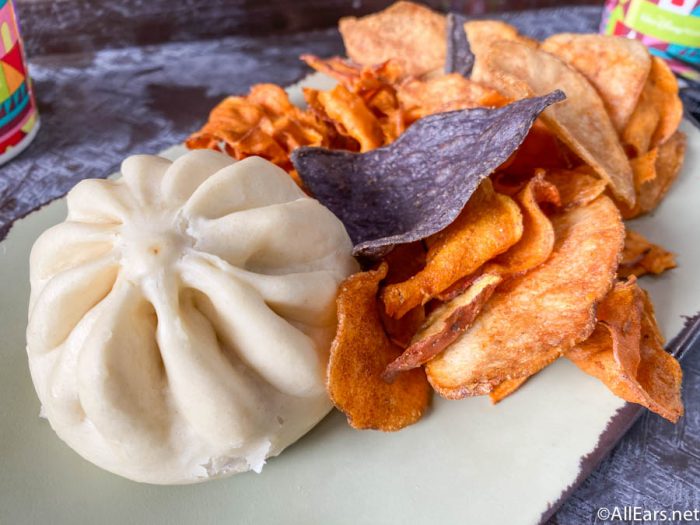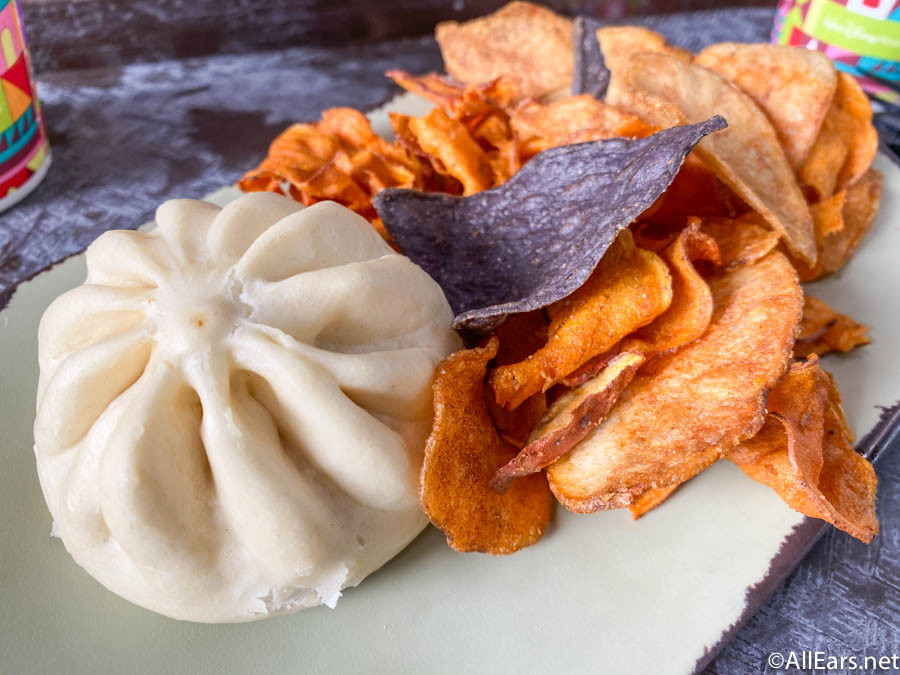 There are also some really unique bowls which you can customize with your choice of meat, base, and sauce. The dishes are well balanced and filling without feeling too heavy, which is perfect for a long park day.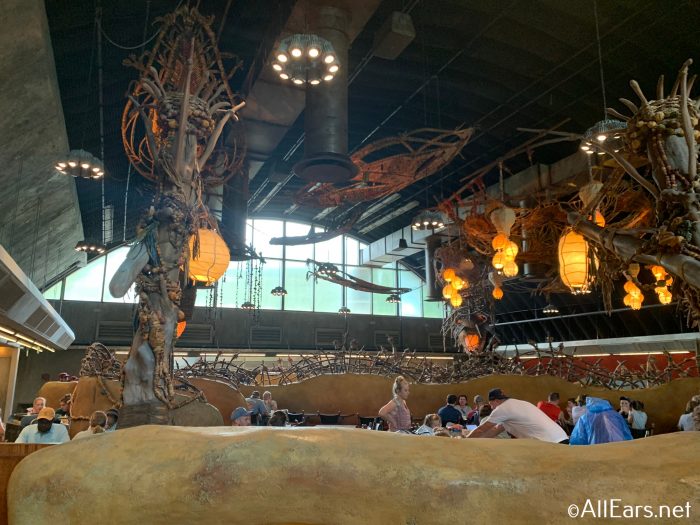 Tied/Runner Up:
Flame Tree Barbecue
Flame Tree Barbecue is really on-par with Satu'li Canteen. While some of the options here may not be as "exotic" as the boba balls that top the bowls at Satu'li, they are satisfying and delicious.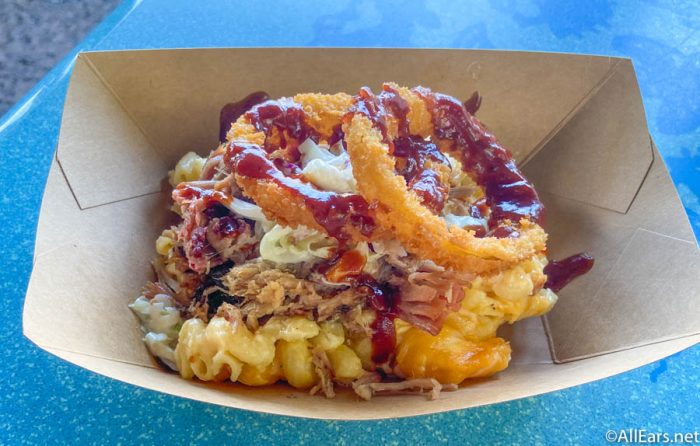 Munch on St. Louis ribs, baked macaroni and cheese with pulled pork (topped with onion rings!), and lots of other delicious options.
DISNEY'S HOLLYWOOD STUDIOS
Pick: 
Surprise pick! ABC Commissary
This isn't the first time ABC Commissary has won our top pick for the best Quick Service restaurant in Hollywood Studios! We would call it a surprise pick because this spot hadn't really quite found its niche the last few years, but recent menu changes here have once again proven that this spot deserves to be on top.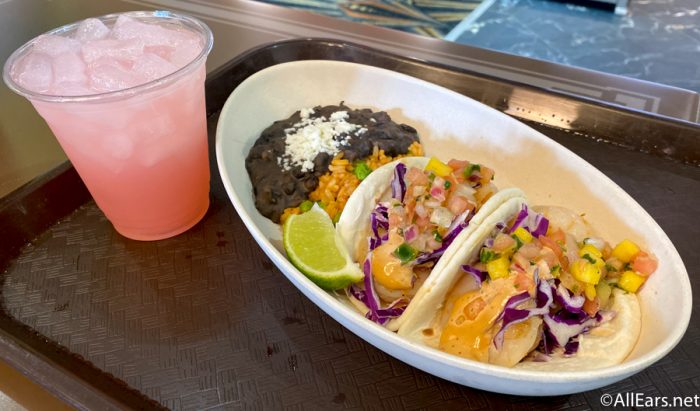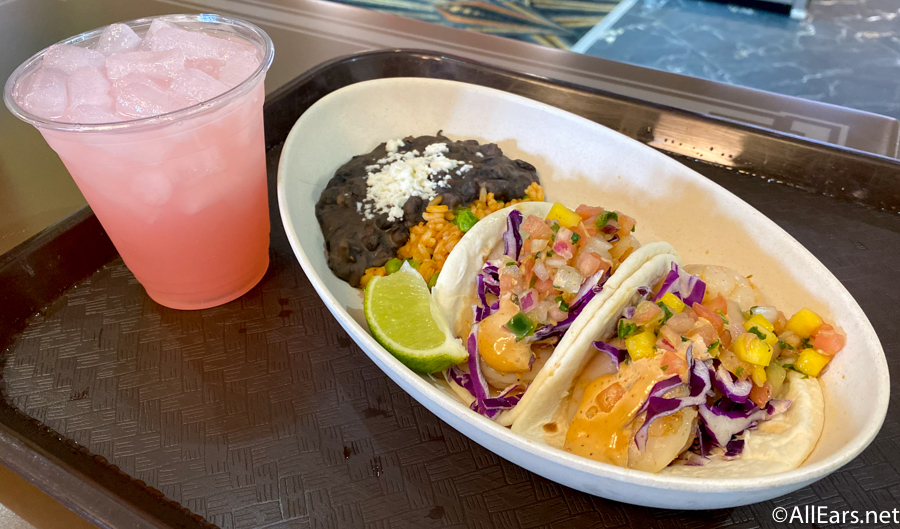 Want some pork carnitas tacos? How about a curry rice bowl with shrimp or a buffalo chicken grilled cheese sandwich? You can get all of that and more at this spot. There's plenty of indoor seating, giving you a great way to escape the Florida heat while you enjoy a delicious meal.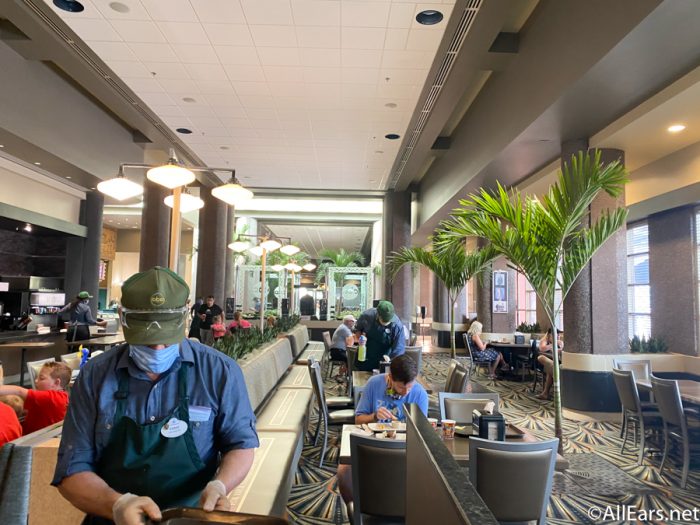 With the recent menu changes, we've been REALLY impressed with the food. Plus, we felt like we got a good portion of food for what we paid. Overall, it's a nice, slightly more relaxing, air-conditioned spot to enjoy some delicious food — an awesome choice in our book.
Honorable Mentions: 
At Woody's Lunchbox we absolutely love stopping by here to grab some yummy "potato barrels" (a.k.a. tater tots) smothered in smoked brisket and scrambled eggs (for breakfast), a great grilled three-cheese sandwich, or a chocolate-hazelnut lunch box tart.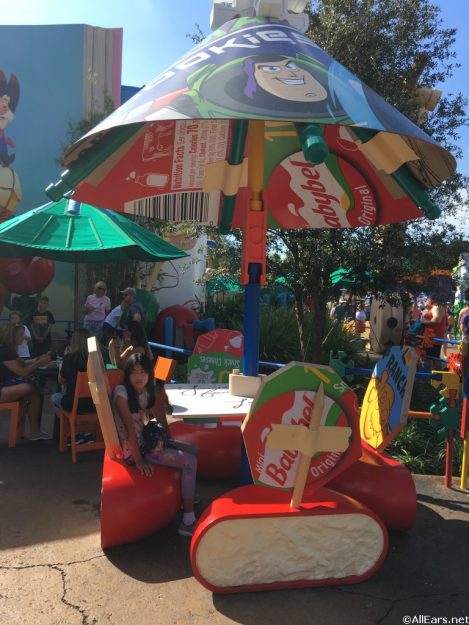 The main problem here is that the menu is fairly limited, and the seating isn't particularly expansive (and it's outside).
Ronto Roasters also definitely deserves an honorable mention for its always fantastic Ronto Wrap. The flavors here are out of this galaxy! But the menu at Ronto Roasters is very limited, so that's why it receives an honorable mention instead of a top spot.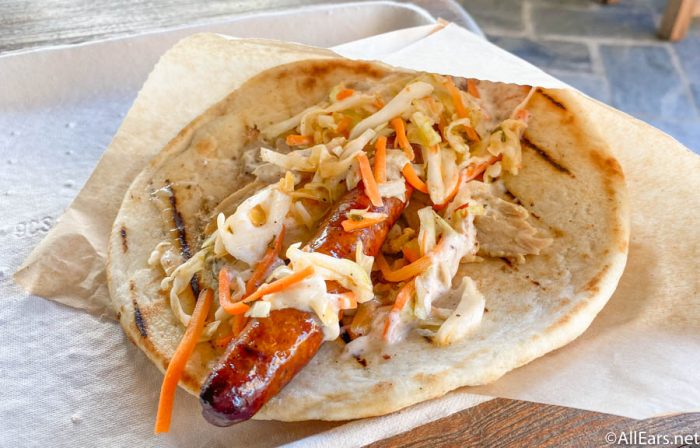 But if you haven't already had a Ronto Wrap, go to this Quick Service restaurant, you MUST!
That's our list of the top Quick Service spots in every Disney World park! The next time you visit the Most Magical Place on Earth, be sure to stop by one of these restaurants and let us know what you think other Disney fans HAVE to try there!
What quick service restaurant in Disney World is your favorite? Let us know in the comments!
Join the AllEars.net Newsletter to stay on top of ALL the breaking Disney News! You'll also get access to AllEars tips, reviews, trivia, and MORE! Click here to Subscribe!