It's getting to that time of the year where we all start planning what gifts we'll be giving to our friends and families for the holidays.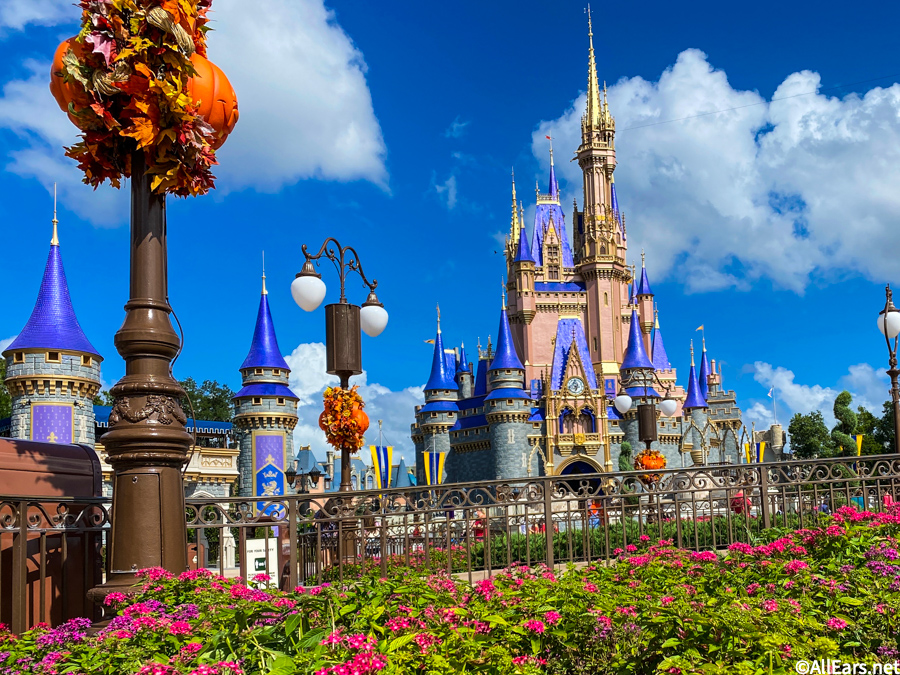 As October comes to a close (we'll miss you, Halloween), November brings Thanksgiving and then Black Friday shopping. But, you don't have to wait for the holiday season to kick off to grab awesome deals on your Christmas list!
While we're a month out from Black Friday, Hot Topic is giving a little bit of a preview on the sales to come with HUGE deals online! Currently, fans are able to pick up some of their favorite merchandise for 30% off, along with BOGO $5 tees, $15 pajama pants, and buy two and get one free Funko POP! vinyl figures.

The Haunted Mansion may warn everyone not to take the Hitchhiking Ghosts home, but you can with the Haunted Mansion Hitchhiking Ghost Loungefly Backpack.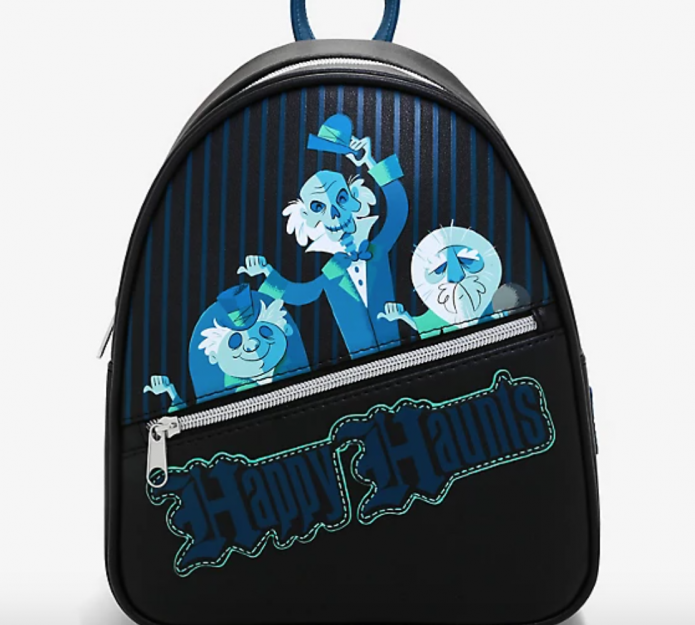 Might become our favorite Halloween accessory for $49.90.
Get ready to head on down to Halloween Town because The Nightmare Before Christmas Tee has a bit of a 90's twist for $24.90 – $28.90.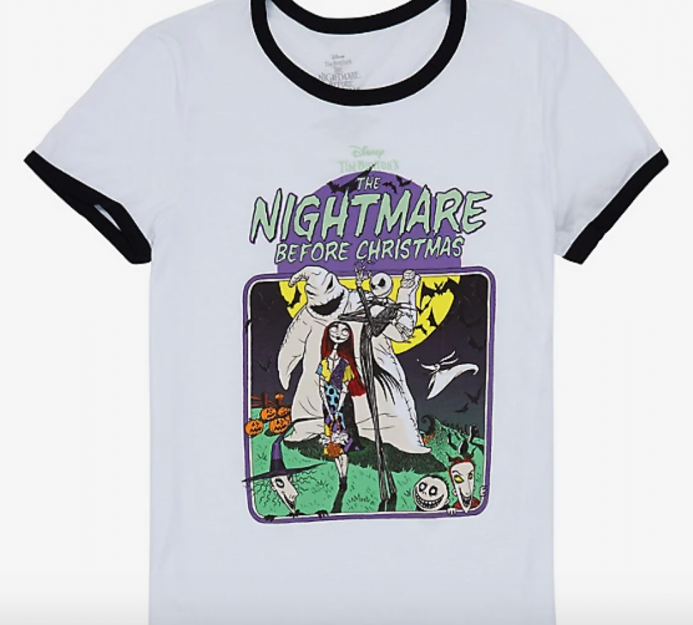 Retro Disney is just too cute to pass up!
We've been getting our horror fix for spooky season over in Universal Orlando as the park has brought back a modified version of Halloween Horror Nights. We think the Universal Monsters Bride of Frankenstein Zipper Dress is perfect for the occasion.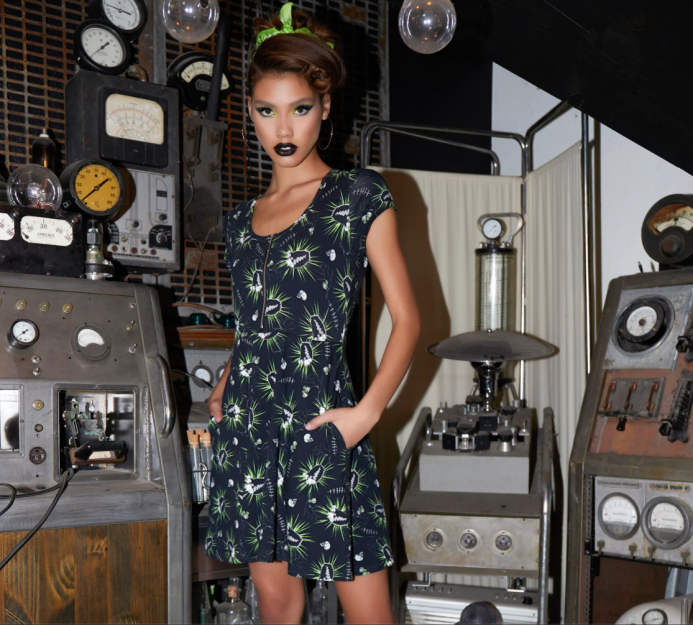 Before the event comes you can wear this dress for $25.83 while you go through the daytime Universal Monsters: The Bride of Frankenstein Lives house.
Since Disney+ has released Hamilton through the streaming service, we've watched it so many times that we can basically perform it live in our living room. And, you can rep some of your favorite lyrics from "My Shot" with the Hamilton Young and Scrappy Tee.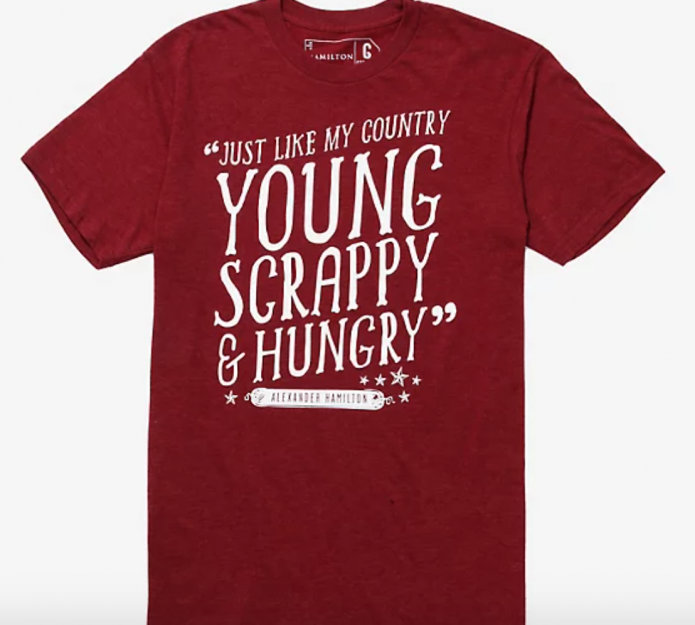 You can purchase this shirt for $39.90 – $43.90.
As the holiday season starts to sweep across the parks and your homes, you can add a bit of magic to your decorations with the Harry Potter Hogwarts Express Snow Globe for $20.93.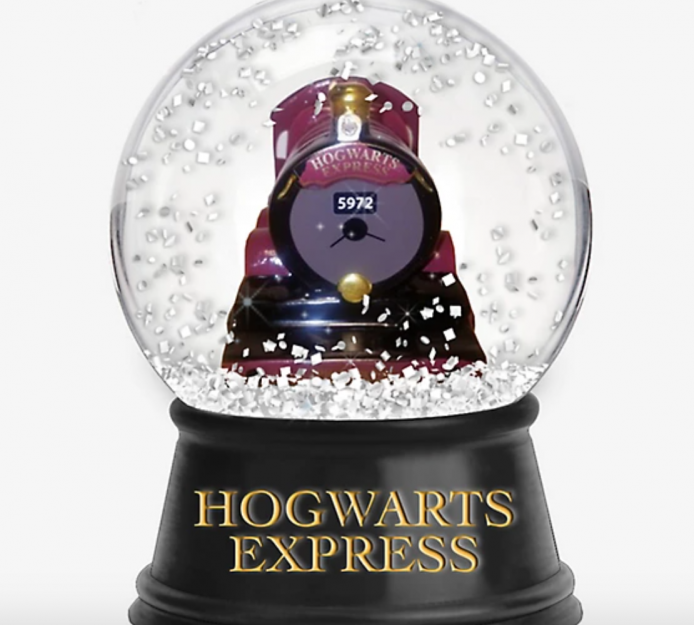 There's just something about riding the Hogwarts Express in the Wizarding World of Harry Potter that makes our hearts so happy.
Our shopping bags are basically filled already after looking through the rest of the deals on Hot Topic. Although you can take a look at all the gifts you can snag for the holidays this year online, we'll also be sure to update you on the new merchandise coming to the theme parks too!
What items will you be picking up from Hot Topic? Let us know in the comments below!