Disney has a mostly amazing record when it comes to film and television, but every once in a while, they put out some that defy explanation and are just plain weird.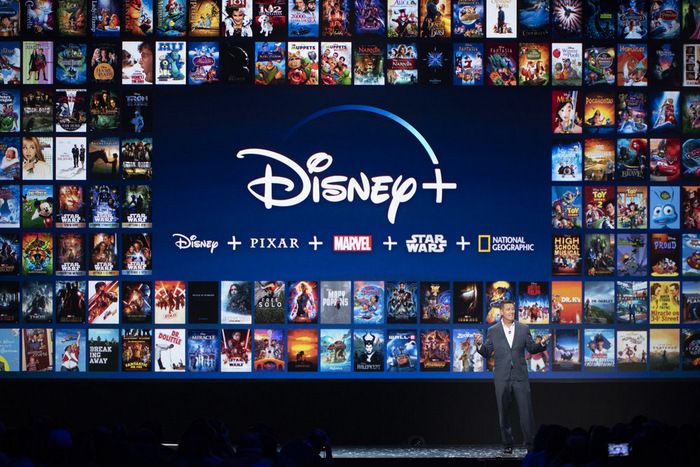 Honestly we'll try any television show that involves Disney, so we're not hating on these strange shows.
Here are some of the weirdest Disney TV shows that have ever existed.
The Jersey
Back in the 90's Disney Channel had some great, but weird, shows. One of the ones with the weirdest premise was The Jersey. Airing from 1999 to 2004 it followed a group of teens who found a magic football jersey that when they wore it they would leap into the body of random professional athletes. Some well-known athletes played themselves on the show, including Randy Johnson, Michael Strahan, and Peyton Manning. Disney, if you're looking for the next Spirit Jersey design, why not make one based on the titular Jersey?
The Famous Jett Jackson
This is another lesser-known Disney Channel series that only ran from 1998 to 2001. The Famous Jett Jackson followed the life of the teen actor Jett Jackson. He was the star of a spy television show called Silverstone who moved from LA back to his hometown and tried to live a regular life when he wasn't acting. The show was even followed by a Disney Channel Original Movie where Jett gets trapped in the fictional Silverstone world.
Sherlock Holmes in the 22nd Century
In the 90's Disney briefly owned the DIC animation studio. DIC is known for some iconic series like Inspector Gadget and Heathcliff, but when Disney owned them they made some odd and great cartoons. One of the weirdest was Sherlock Holmes in the 22nd Century. The series follows a revived Sherlock Holmes in the future with a robot Watson as they solve future mysteries and try to stop the also revived Professor Moriarty. It was a great intro to Sherlock Holmes for kids looking for some sci-fi action.
Mummies Alive!
Mummies Alive! may have only aired for one season in 1997, but it left a lasting impression on a few people. This DIC animated series followed a teen reincarnated Egyptian Pharaoh and his mummy bodyguards as they fight an evil wizard from ancient Egypt. The show didn't last long, but it got a few series of action figures and playsets. This series also came out before The Mummy film franchise launched.
The Charmings
We all remember TGIF on ABC and the iconic shows that were a part of it, like Full House and Boy Meets World. There were a few less than memorable shows that aired during TGIF including The Charmings. For two seasons this series followed Prince Charming, Snow White, and a few other fairy tale characters after they awaken in 80's Burbank after sleeping for hundreds of years. This sitcom may sound like a comedic Once Upon A Time, but it was nowhere near as popular.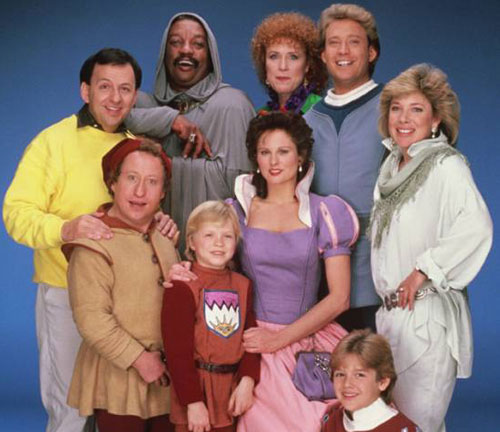 Aliens in the Family
Aliens in the Family followed the time honored tradition of weird creatures that land in the average family. This TGIF sitcom followed a man who was abducted by an alien and they fell in love. Now they and their children live on Earth. The aliens in the show were created by the Jim Henson Creature Shop, who also worked with Disney on Dinosaurs. Unlike iconic alien sitcoms like Alf and Mork & Mindy, Aliens in the Family only lasted eight episodes.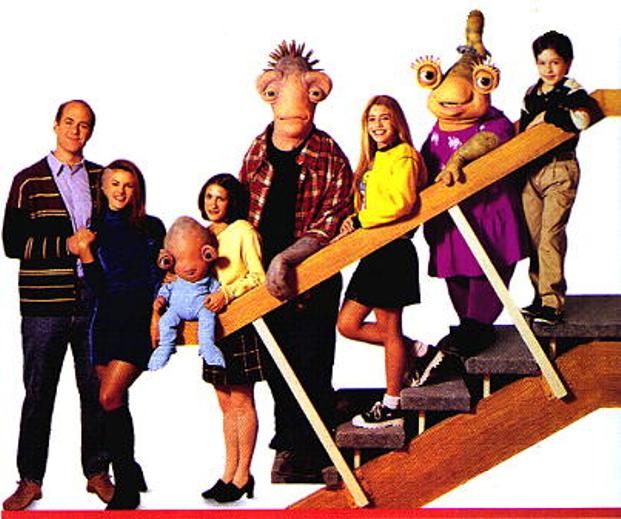 The 100 Lives of Black Jack Savage
The 100 Lives of Black Jack Savage was a very short lived show that Disney produced and that aired on NBC. The show may have only lasted for seven episodes over two months, but it had a pretty fun premise. Black Jack Savage was the ghost of a 17th century pirate that teamed up with a con man hiding in the Caribbean from the law. They have to save 100 lives to make up for their nefarious ways and avoid going to Hell. The show was created by the legendary Stephen J. Cannell who is best known for creating The A-Team and 21 Jump Street.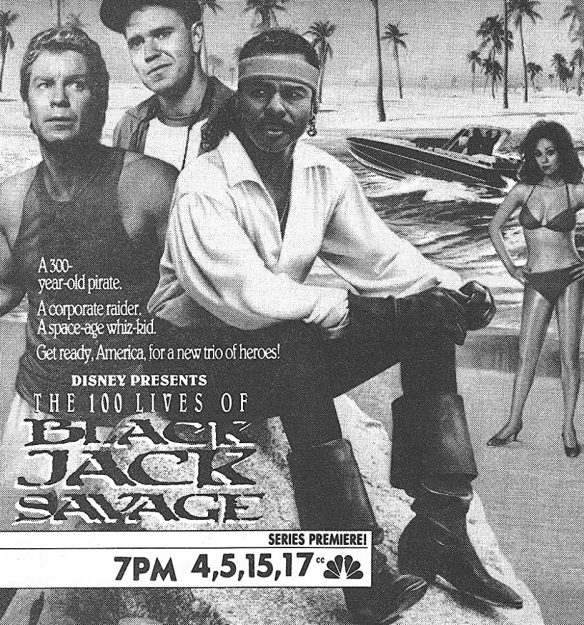 The Wuzzles
The Wuzzles only lasted for 13 episodes in the 1985, but it has had a lasting impact on all 80's kids. With a feel similar to Care Bears, The Wuzzles follows a group of animals that are hybrids of two animals. The concept was first pitched by Michael Eisner and ran on Saturday mornings on CBS. Though the show had a short life, there was tons of merchandise. Multiple children's books and a few lines of plush were released, including one of the Wuzzles as babies. It was the 80's, and if you had an animated series there would be a kid or baby version at some point. A few of The Wuzzles characters are set to appear in the current season of Ducktales.
Raw Toonage
Raw Toonage, which feels like a very un-Disney name, was a half hour animated show that was a collection of different cartoons. Only 13 episodes were made and only 12 aired, but it did inspire two spin-offs who also inspired spin-offs. The two characters from Raw Toonage that got their own series were Bonkers and Marsupilami.
Bonkers was created based off of a concept from Who Framed Roger Rabbit. It followed a world where toons and humans existed together. Bonkers worked as the stand in for Roger Rabbit as a cop who worked with a human partner. The Marsupilami shorts and animated series are based on a Belgian comic of the same name. The story and feel of the Marsupilami series was very different from the comic. Marsupilami also spun-off into another animated series call The Schnookums and Meat Funny Cartoon Show, which was Disney's answer to Nickelodeon's Ren & Stimpy. The early 90's were a weird time for Disney animated series.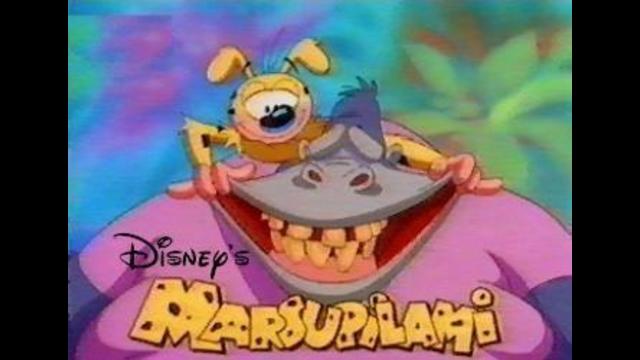 You Don't Know Jack
You Don't Know Jack and Jackbox Games are some of the best known party video games out there, but in in the Summer of 2001 there was a game show version that aired six episodes. You Don't Know Jack the game show was hosted by Paul Reubens (best known for playing Pee Wee Herman) as Troy Stevens. The video games may be a huge hit, but unfortunately they didn't adapt well into a game show.
Not everything that Disney has produced over their lifetime has been perfect, but who is. We've loved everything they've put out, even the weird ones.
What are some of your favorite forgotten Disney TV series? Let us know in the comments.
Get more Disney television and film posts at the links below!
Join the AllEars.net Newsletter to stay on top of ALL the breaking Disney News! You'll also get access to AllEars tips, reviews, trivia, and MORE! Click here to Subscribe!