While those who were lucky enough to see Onward in the theaters before movie theaters started shutting down were able to see the new accompanying The Simpsons short "Playdate With Destiny". Today marks the first day those who missed it earlier can now stream it on Disney+.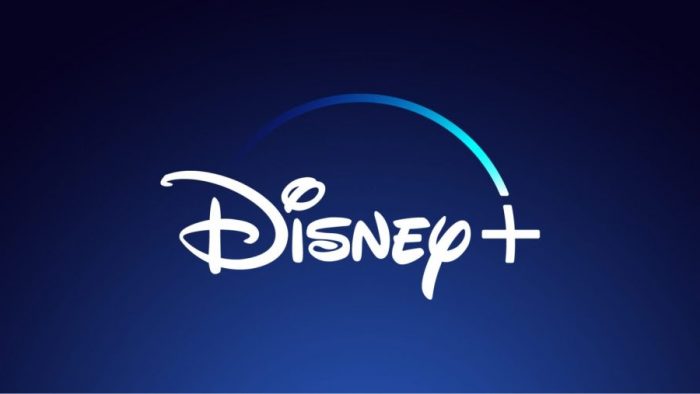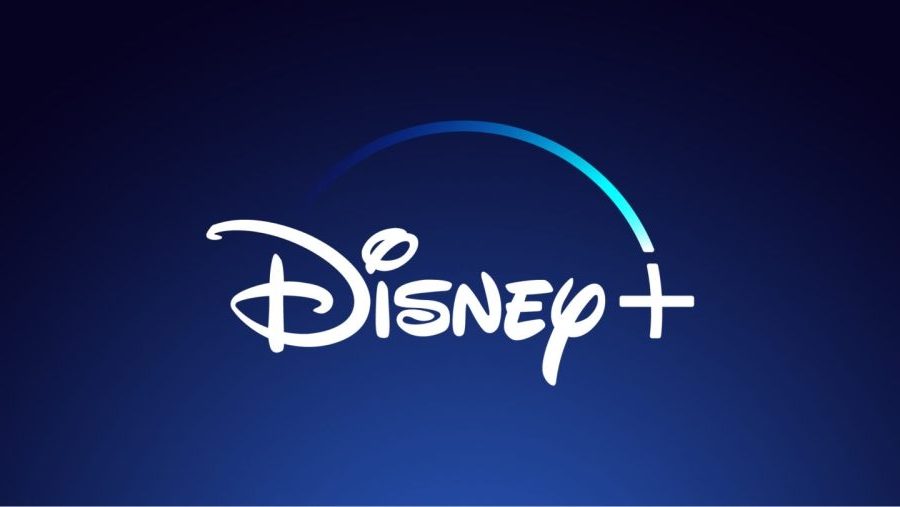 To celebrate the short's new arrival, director David Silverman (co-director of Monsters Inc. and longtime Simpsons director/animator) spent a few minutes doing a roundtable discussion by telephone, talking over the genesis and development of the short and what it means to be a part of Disney again.
On the origins and inspiration behind "Playdate With Destiny:"  "It all started actually…we were bandying about some sort of funny art piece to present to sort of say, okay, here we are:  We're part of Disney!  We were going back and forth with Jim [James L. Brooks, The Simpsons producer] and Jim basically got this idea and said 'you know, we should do another short.'  It's like 'ok, that's a great idea!'  And that's sort of how it came about, and then the thing that sort of hit that it should be another Maggie short because it's great to be with Maggie 'cause it's all silent."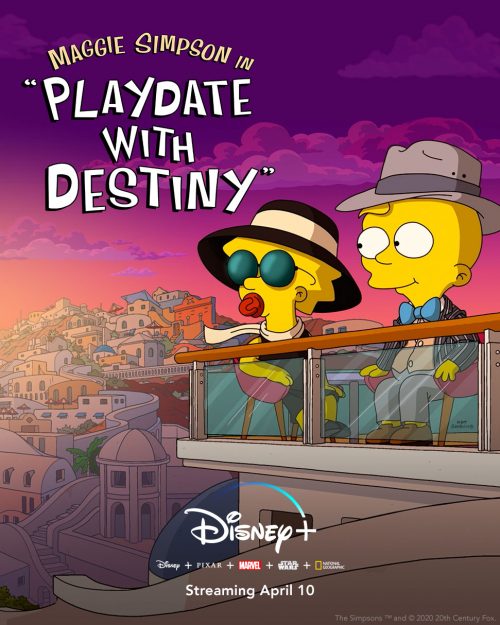 "It's a fun thing to do in the short format.  'Why don't we do something with Maggie at the park?  And having her first romance?'  And that's sort of how we all sort of crawled up together and brainstormed–and when I say 'we," I mean Matt Groening and Jim Brooks and Al Jean, Matt Selman, Michael Price, Tom Gammill, and Max Pross.  We all just sort of broke it down together, and then it was off to the races."
On cross-referencing Homer in the Mickey Mouse title card and Mickey Mouse in the Gracie Films logo:  "That was one of the things we added in at the end of January.  We actually had this whole brainstorming thing, we had a myriad of ideas of how to do the opening.  Some were too complicated to do in a short period of time and some were just not so quick and elegant.  This seemed like the best approach–to have the fake-out:  'Oh, it's Mickey Mouse's silhouette…Oh no, it's Homer!  What's that?'"
"That was then, and then at the end, it was like, well, Mickey Mouse's silhouette is pretty easy to recognize, so that was a kitschy thing to do at the end.  I think what happened, I remember getting the logo and I think Al Jean said, 'Where do you think he should be placed?' and I had a couple of ideas, and Al made the final decision on that.  That's how that all happened."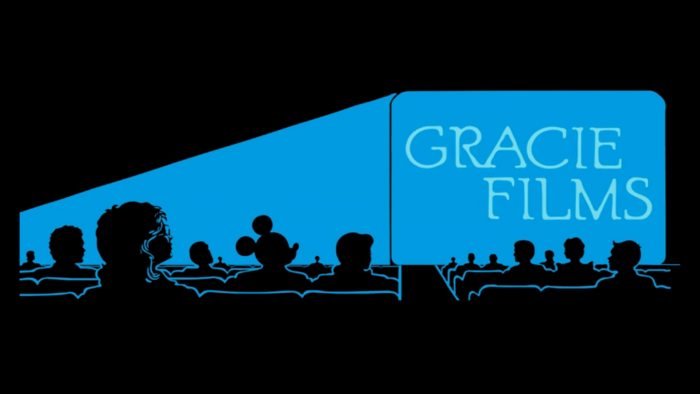 "But you know, it hearkens back to, in fact, the early days of The Simpsons in the sense that one of the things that Matt was always very dogmatic about was that the Simpsons' silhouettes have to read as…When you see the silhouettes, you recognize who the characters are, which of course was always one of the great hallmarks of a solid design, is that the silhouette gives you recognition. It's certainly true of the Disney characters, and it's certainly true of The Simpsons."
On opening with Onward:  "I don't know how exactly that went, I think Jim was the one that really lobbied to be in front of Onward–I was just delighted to see that.  I sort of felt some interesting…call it symmetry, call it connection…because, as you know, I worked at Pixar and co-directed on Monsters, Inc.  At that point I felt oh, I'm working for Disney, and now, what do you know, I'm back to working for Disney, and then it comes connected with a Disney-Pixar release.  I can't speak to how it came about, because I don't really know specifically…but I'm sure glad it did.  It's a great film to be part of.  I really love Onward and I felt like I was going back to be by their family."
On any changes now that The Simpsons are a part of Disney:  "It's business as usual.  Disney, I think, is extremely great at just like, 'here's a working property that we're now working with, and if it ain't broke, we ain't gonna try to fix it.'  So they're taking the same approach they did with Marvel and every other franchise they've been connecting with.  So yeah, it's been great.  No change whatsoever.  We're having a great time.  I just jumped off a meeting for an episode coming up, which is going to be amazing, and it's business as usual–as much business as usual you can do under these circumstances–but we're still going, we're working ahead."
On whether being part of Disney will lead to more Simpsons/Disney crossovers:  "I couldn't really say.  I imagine we could when it came to doing some parodies, maybe we'd have some easier access, we wouldn't have to worry about…It would be interesting, actually, if they wanted to use some music, maybe.  I don't really know, but it's a very exciting time.  I guess we'll see what happens as we go into this next season and see how people react to seeing "Playdate With Destiny" on Disney+.  Maybe that will inform us.
"Playdate with Destiny" will join the rest of The Simpson's thirty season run on Disney+ starting today, April 10th.
Be sure to follow @allearsnet on Instagram and Twitter!
Check out our YouTube Channel for reviews, news, information and more!
How do you feel about the Simpsons playing on Disney+? Let us know below!
Click below to subscribe to the AllEars® newsletter so you don't miss any of the latest Disney news!