With so many Disney film-based attractions and experiences at Disneyland Resort, sometimes we need to jog our memories a little to really get the most out of our vacation!
That's why we've put together our Disney+ watchlist of movies you'll want to review before heading off to Disneyland!
Here's our AllEars list of required-viewing for your next Disneyland vacay! And remember: if you're a Disney+ subscriber, you literally have almost all of these movies right at your fingertips! Huzzah!
Disneyland Park
Sleeping Beauty
While Disney's World's Magic Kingdom centers around Cinderella Castle, Disneyland's focal point is based on Sleeping Beauty! The castle also features a walk-through Sleeping Beauty attraction, and the archway through the castle that connects the hub to Fantasyland is decorated with gorgeous mosaic murals depicting various scenes from the animated film!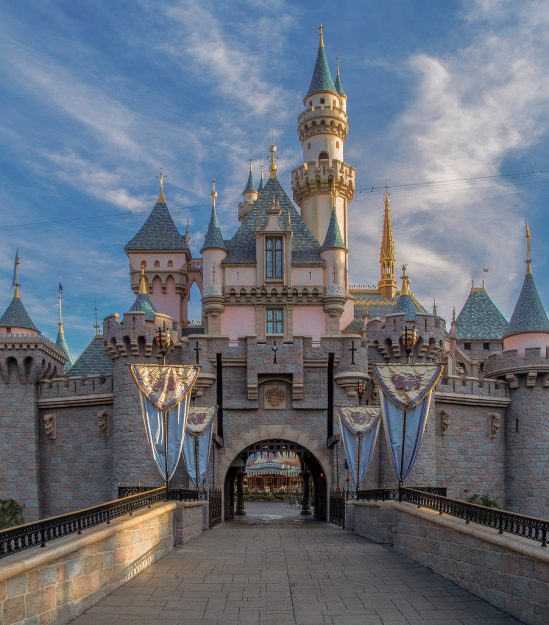 101 Dalmations
Cruella DeVil usually meets at Disneyland! You'll often find her in front of the Disneyland Fire Station — maybe because she thinks she'll find some unlucky dalmatians nearby? We're not entirely sure, but she can be a little scary to meet in person, so we recommend watching her movie so you'll have some topics at-the-ready to discuss with her!
Pirates of the Caribbean
We always have to ride Pirates of the Caribbean –multiple times if time allows! And while the original version of the attraction wasn't themed after the movies (the films came later, and Captain Jack Sparrow was later added to the ride) we're always up for watching his swashbuckling escapades!
Indiana Jones
Speaking of adventure, did you know Disneyland is the home to the Indiana Jones Adventure? The track is essentially the same as Dinosaur at Disney World's Animal Kingdom, but we much prefer Disneyland's version themed after our favorite archeologist!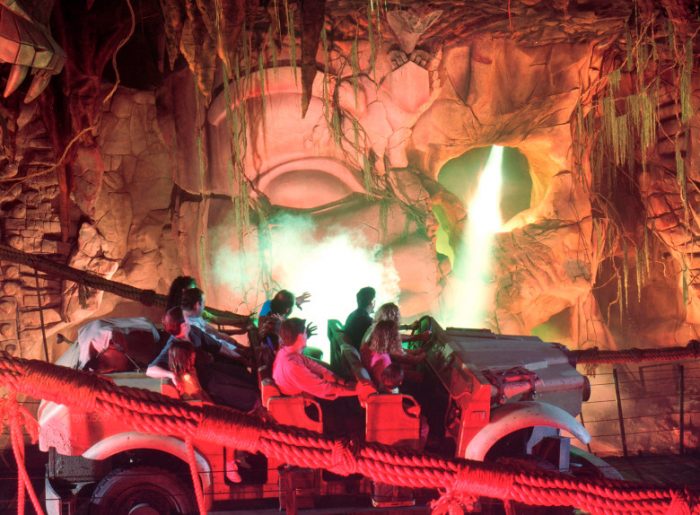 Who Framed Roger Rabbit?
Disneyland is also home to Toon Town where you can visit Mickey, Minnie and Donald in their sweet abodes. It's also the home of Roger Rabbit Car Toon Ride, a popular attraction based on the part live-action, part animated film!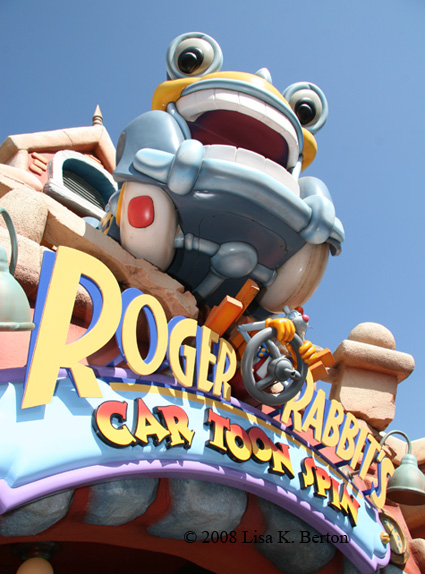 Peter Pan
Peter Pan's Flight is one of our favorite classic Disney attractions to ride at BOTH Disney parks, so it's no wonder the experience is only heightened by watching Peter Pan before you take off on your trip!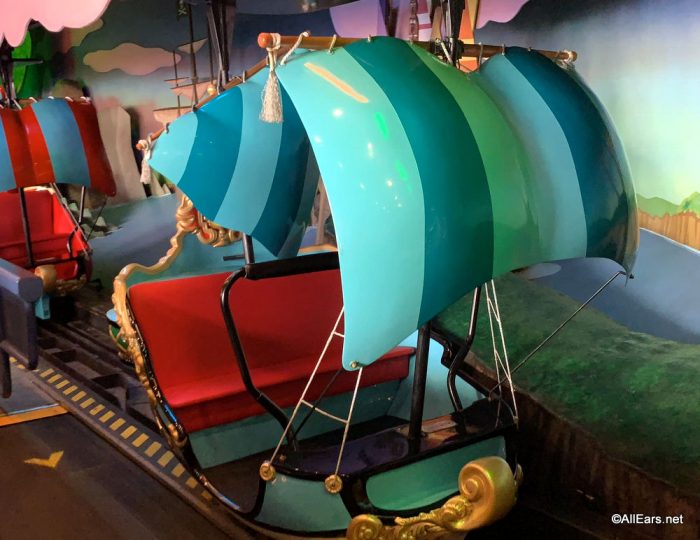 Dumbo
Our favorite Disney pachyderm has quite a presence in Disneyland! Dumbo the Flying Elephant comes immediately to mind when you think of iconic Disneyland rides, but don't forget about the Casey Jr. Circus Train! We love it when we get the cars without bars so we have unobstructed views of Matterhorn!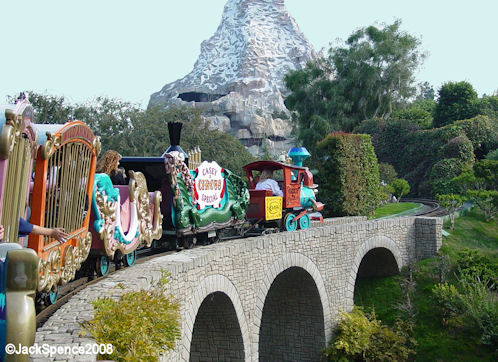 Snow White and the Seven Dwarfs
Snow White's Scary Adventures is a unique attraction to Disneyland — and Snow White is Disney's very first full-length animated film, so of course, you should watch it before your trip to really understand how truly magical Disneyland is!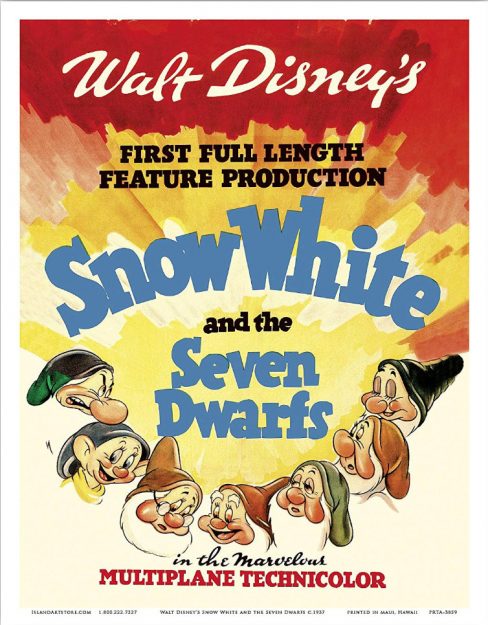 Pinocchio
There are quite a few Pinocchio references in Disneyland! There's the dark ride Adventures of Pinocchio, and we've also seen Gideon strolling around Fantasyland before. He's a super-rare character to meet at Disney World, but he seems to pop up more often at Disneyland!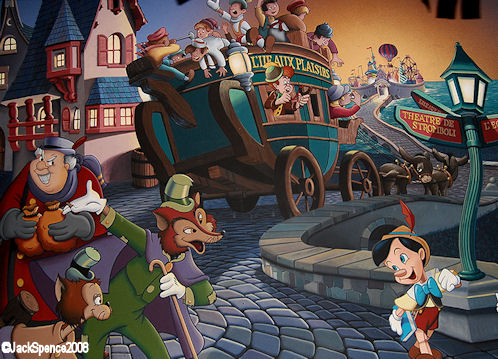 Star Wars (original trilogy and newer trilogy)
It goes without saying that Star Wars is a BIG deal at the Disney parks right now. Star Tours has been at Disneyland for years, but with the addition of the new fully-immersive Star Wars: Galaxy's Edge along with Millenium Falcon: Smugglers Run and Rise of the Resistance, you're going to want to devote quite a bit of time to re-watching some of the old and new Star Wars flicks!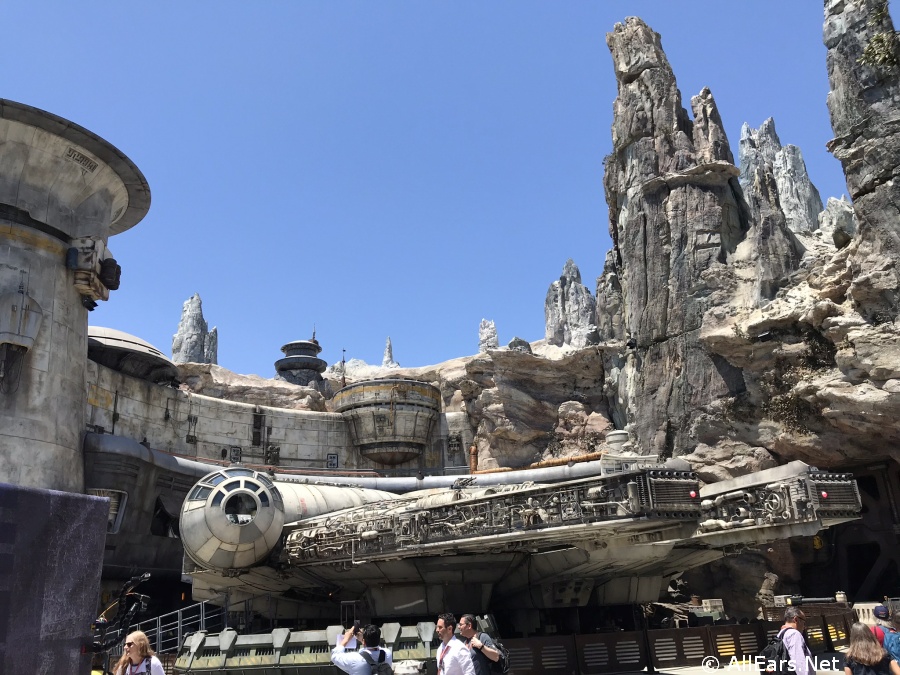 Alice in Wonderland
We don't need an excuse to watch Alice in Wonderland — it's such a great movie, after all! But riding the Mad Tea Party and Alice in Wonderland attraction is all the sweeter for having recently watched it!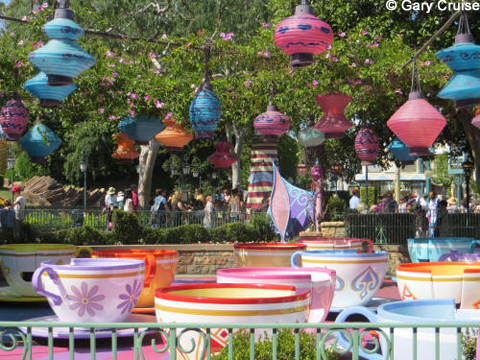 Mary Poppins
While we're waiting with bated breath to see what Epcot's new Mary Poppins-themed attraction will be, Disneyland's serving up sweet treats at its Jolly Holiday Bakery. Plus, Burt and Mary Poppins usually greet near the hub!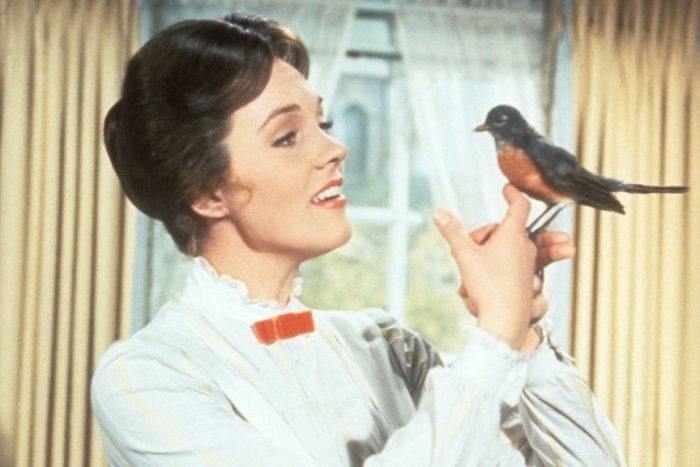 The Many Adventures of Winnie the Pooh
Winnie the Pooh and friends usually meet over by Pooh's Corner, a sweets shop where you can buy some seriously delicious treats! You'll also find The Many Adventures of Winnie the Pooh in Disneyland's Critter Country, which is different from the one you'll find in Disney World, so be sure to check it out!
The Legend of Sleepy Hollow
Mr. Toad's Wild Ride is based on the second animated short included in The Legend of Sleepy Hollow, so to truly understand the plotline of this unusual ride, be sure to watch The Wind in the Willows!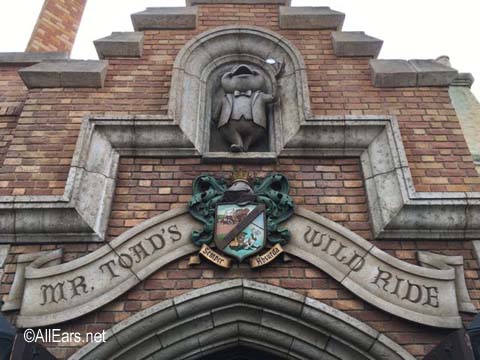 Finding Nemo
Finding Nemo Submarine Voyage has many of the familiar fishy faces we originally met in the movie! Take the plunge and check it out before boarding your sub!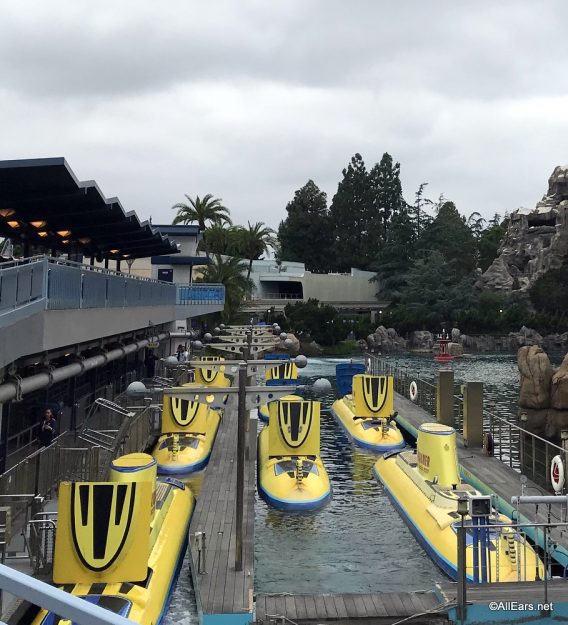 That sums up our must-views for Disneyland Park! We're heading into Disney California Adventure Park's required watchlist next!
Disney California Adventure Park
Monsters,  Inc.
Disney California Adventure has fewer rides themed after movies, but you'll still see plenty of characters within its park. For instance, you'll visit the land of Monstropolis on Monsters, Inc. Mike & Sulley To The Rescue!
Cars
Even if we don't have enough time to re-watch all our favorite Disney and Pixar movies, you gotta rewatch Cars to appreciate all the detail in Cars Land! Radiator Springs looks almost EXACTLY like the film! Plus, you'll meet the characters of Cars on Radiator Springs Racers,  Luigi's Rollickin' Roadsters, and Mater's Junkyard Jamboree!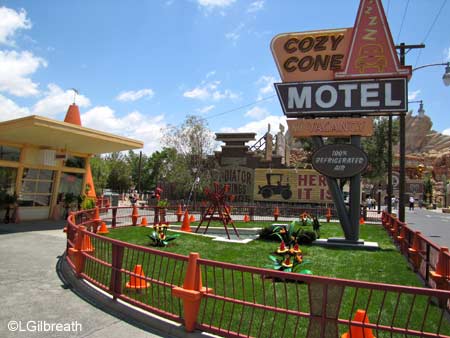 Guardians of the Galaxy
While we were kinda bummed to see Tower of Terror go, we were super-stoked to see what replaced it — Guardians of the Galaxy: Mission Breakout! And besides, we can always ride the Tower of Terror at Hollywood Studios in Florida. Check out the first Guardians of the Galaxy before you ride!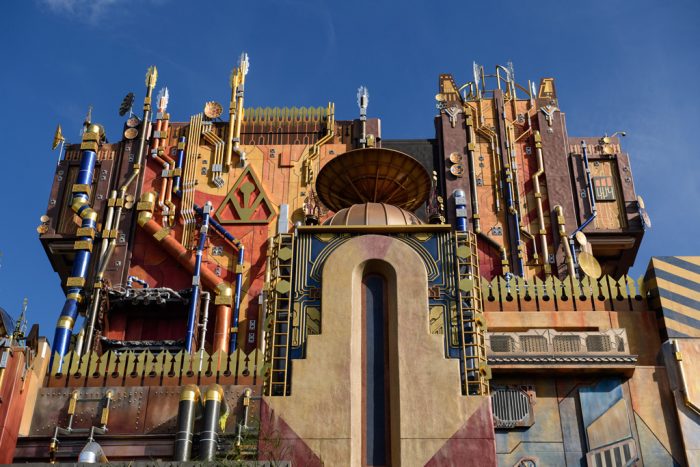 The Incredibles 1 and 2
California Screamin' was re-themed as The Incredicoaster back when Paradise Pier transformed into Pixar Pier. We love the little vignettes of Jack Jack wreaking havoc throughout the ride!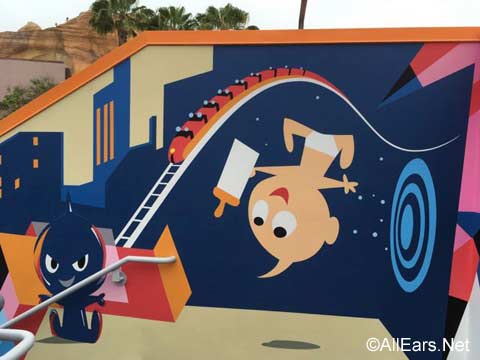 Toy Story 1, 2, and 3
You'll see a lot of references to Toy Story at Disneyland Resort! There's Toy Story Midway Mania! and Jessie's Critter Carousel at Pixar Pier as well as Buzz Lightyear Astro Blasters at Disneyland!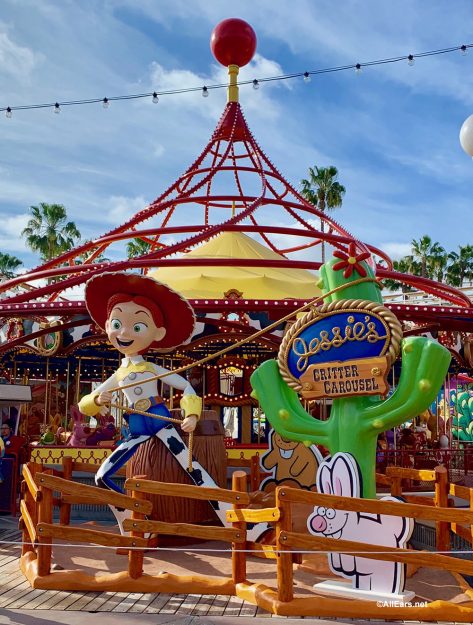 Inside Out
Pixar Pier recently debuted a new Inside Out-themed attraction called Emotional Whirlwind! You'll also find Bing Bong's Sweet Stuff, a candy shop further down the boardwalk.
The Little Mermaid
We love how closely Ariel's Undersea Adventure follows the storyline of The Little Mermaid! From the big Under the Sea number to the massive Ursula animatronic, we really get a kick out of seeing how the ride stacks up to the movie!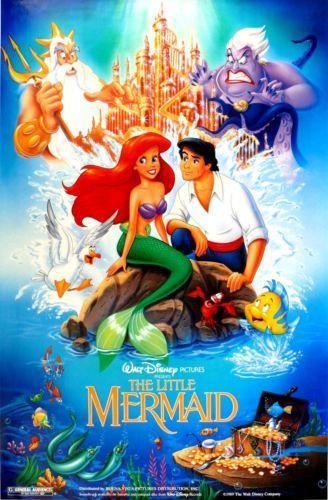 Marvel Films
A new Marvel-themed land is currently under construction in Disney California Adventure. Avengers Campus will be opening in summer of 2020 and will feature a variety of superheroes from the collective Marvel universe. While we're talking a lot of movies here, including Captain America, Spider-man, Ant-Man, The Avengers, Doctor Strange, Black Widow, and Iron Man, (just to name a few), if you get started now, you can hopefully finish them before it opens!
Which Disney films do you enjoy watching the most before your Disneyland trip? Tell us in the comments below!