If you're like us, you headed straight to the theaters in late-December to see Star Wars: The Rise of Skywalker. Now that most diehard fans have seen the film, we're bringing you 39 moments that made us cry in the latest addition to the Star Wars universe.
The long-anticipated final chapter of the Star Wars saga (or is it? Disney says another Star Wars film is coming in 2022!) was sure to be full of emotions, but wow, did we underestimate just how many tissues we'd go through. #AllTheFeels
Here are all the moments that made us cry in The Rise of Skywalker (hardest tears in bold):
(OBVIOUSLY THIS POST CONTAINS HUGE SPOILERS FOR THE FILM. IF YOU HAVEN'T SEEN RISE OF SKYWALKER, LOOK AWAY! YOU HAVE UNTIL THE END OF THIS GIF OF DANCING POE DAMERON. HURRY BEFORE IT'S TOO LATE.)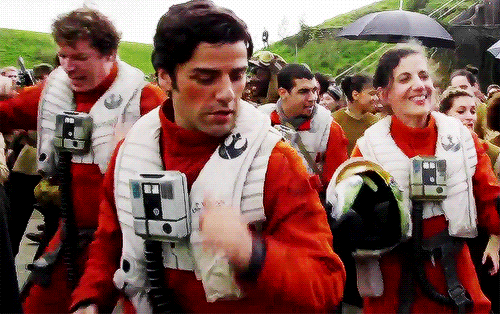 1. When "A long time ago in a Galaxy Far, Far Away" showed up on the screen.
2. When the classic Star Wars logo showed up on the screen and the epic music started for the last time.
3. The first time we saw Leia.
4. When C-3P0 tells R2-D2 goodbye and that he's his best friend.
5. When Rey, Finn, Poe, and Chewie are all in the cockpit of the Falcon together.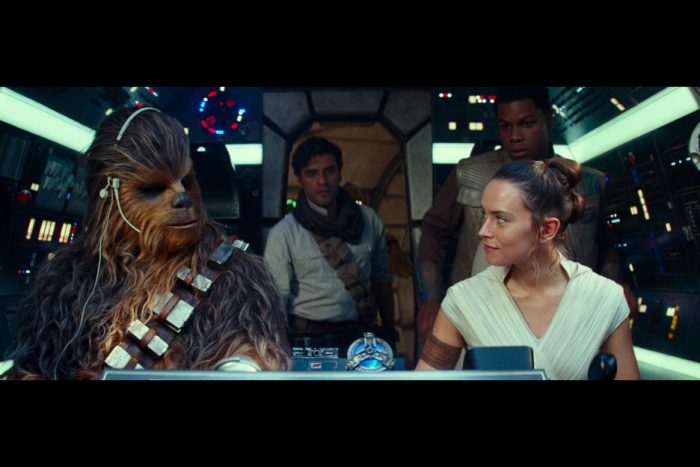 6. When the mysterious savior on Pasaana pulls off his helmet to reveal he's Lando.
7. When Chewie and Lando hug.
8. When the First Order captured Chewie.
9. When Rey jumped over Kylo's ship in the coolest Jedi move of all time.
10. When the First Order ship explodes, presumably killing Chewie.
11. Rey's reaction to killing Chewie.
12. When C-3P0 says he wants one last look at his friends.
13. When you realize Chewie is alive.
14. When Zorii and Rey have a girl power moment.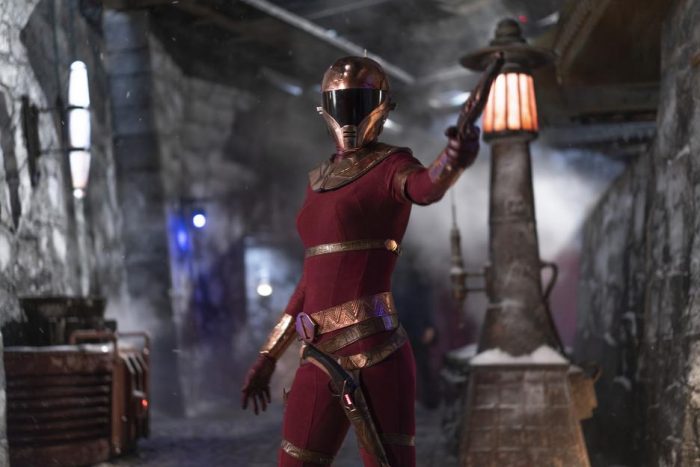 15. When Zorii gives Poe the Captain's coin.
16. When Kylo tells Rey she is a Palpatine and the truth about her heroic parents.
17. When Poe, Chewie, and Finn are about to be executed and they share a look of friendship, fear, and strength.
18. When they're saved by General Hux, who reveals himself as the spy.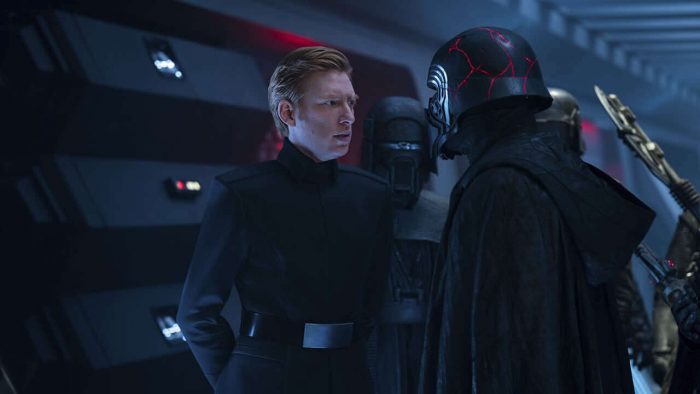 19. When Leia uses her dying energy to reach out to her son through the Force, causing him to be distracted and impaled by Rey.
20. When we realized we really lost Leia for good this time.
21. When Rey healed Kylo.
22. When Rey throws the lightsaber into the fire, only for it to be caught and walked out by Force Ghost Luke.
23. When Han said "hey, kid."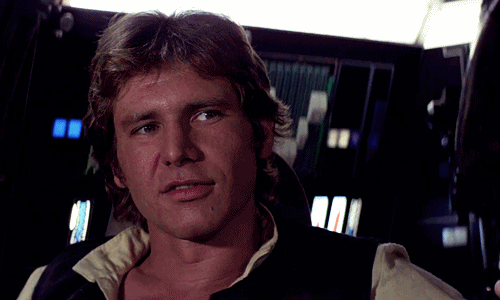 24. The whole rest of the time Han was on screen talking to Ben.
25. When Ben throws away his Kylo lightsaber.
26. When Luke gives Rey Leia's lightsaber.
27. The flashback when we see Luke and Leia training to be Jedis.
28. When Luke raises his X-wing from the water for Rey to fly. 
29. When Chewie finds out Leia died. 
30. When all hope is lost, and Poe is about to admit defeat, only for Lando to show up with an entire fleet of starships who want to help defeat the Final Order.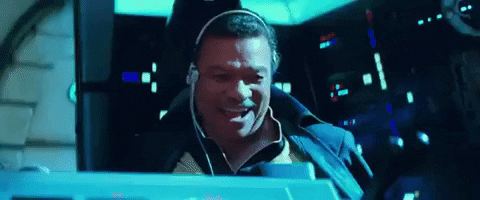 31. When Rey transfers a lightsaber to Ben behind her back.
32. When the voices of all the Jedis who came before her whisper to Rey that the Force is with her including Yoda, Obi-wan, Anakin, and Qui-Gon Jinn.
33. When Emperor Palpatine says "I am all the Sith" and Rey responds with "And I am all the Jedis" and uses both Skywalker sabers to defeat him.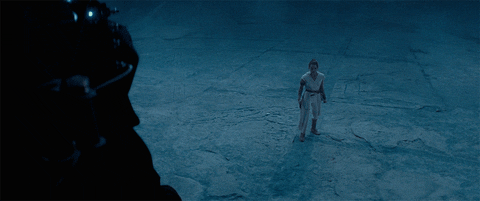 34. When Ben heals Rey.
35. When Ben and Rey kiss and our dreams of Renlo were real for a moment.
36. When Ben collapses and dies because he gave his last life Force to Rey.
37. When Maz presents Chewie with Han's medal from A New Hope.
38. When we realized Rey was on Tatooine.
39. "Rey Skywalker."
Annnnnnnnnnnd I'm crying again. What moments in Rise of Skywalker had you reaching for the tissues? Let us know in the comments!
Join the AllEars.net Newsletter to stay on top of ALL the breaking Disney News! You'll also get access to AllEars tips, reviews, trivia, and MORE! Click here to Subscribe!