"This will be the final word, in the story of Skywalker."
–Emperor Palpatine
With Star Wars: The Rise of Skywalker, director JJ Abrams finally closes out the long and bumpy epic of the Skywalkers — a family who finds out the hard way that being strong with the Force is a mixed blessing, at best.
As is usually the case with a trilogy's third movie, Rise of Skywalker begins with things at their lowest ebb.  The First Order, now led by Supreme Leader Kylo Ren, continues their public mission to wipe out Leia Organa's Resistance, while he continues his personal mission to find Rey and turn her to the Dark Side.  Meanwhile, Rey, Finn, and Poe seek desperately to find anything or anyone that will help support the Resistance and turn the tide of the war.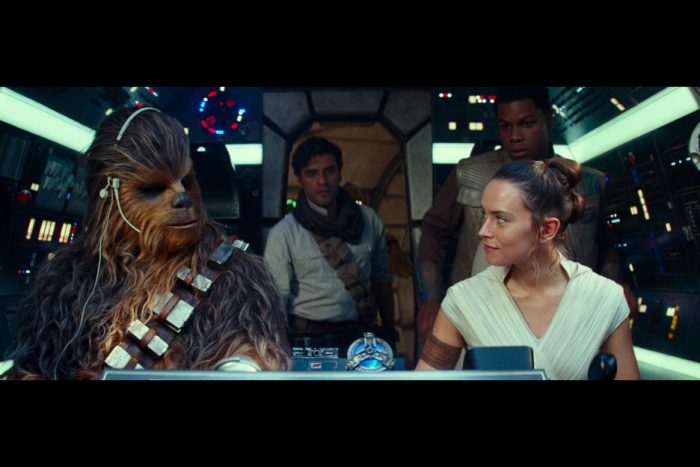 There isn't much more you can say about the plot of the film without barging into spoiler territory.  Suffice to say that some old friends return, new ones appear, lightsabers are crossed, space battles are fought, and the Force surrounds and binds it all.
[I have tried to make this spoiler-free, but do talk about some scenes obliquely and without context.  If you wish to go in completely unspoiled, be warned.]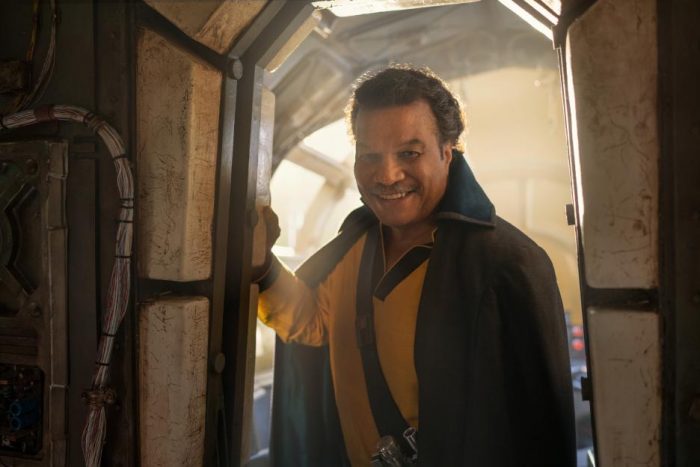 In bringing back Abrams, there seems to have been a conscious choice to return to the more nostalgic feel of his earlier entry The Force Awakens away from Rian Johnson's more aggressively independent The Last Jedi, and the connections in both themes and story are strong.  It is smoothly and professionally executed, with all the humor pathos and plot twists characteristic of much of Abram's work.
The problem is that eight movies and forty-two years have left a lot of loose threads to tie up.  So many characters need to be touched on and so many questions need to be at least addressed, if not completely answered, that the movie is forced to plow through them at breakneck speed.  Heartfelt moments are rushed by so quickly that there isn't much time to emotionally invest in them before some other plot point requires your attention or in fact reverses the whole situation entirely.  New characters are introduced but hardly given much more than a handful of lines to hint at past/future relationships with some of our regular cast members before being swept to the side for another Rey-Ren confrontation.  Old characters are shown and then sidelined so vehemently you had to remind yourself they were ever there at all.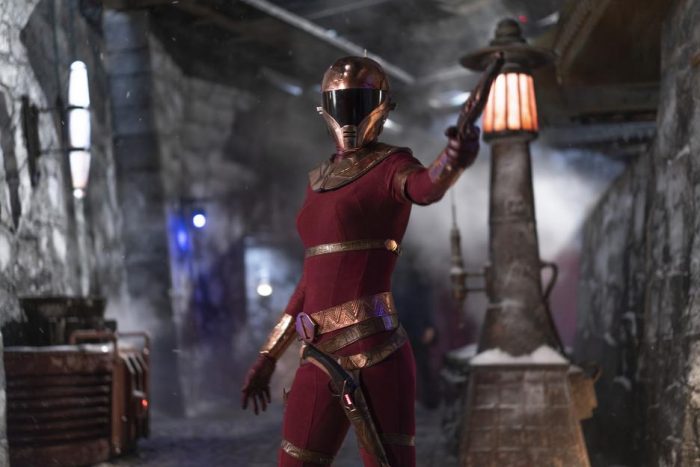 It's unfortunate that the nearest movie to compare it to is this year's Avengers: Endgame which also sought to cap off a long sequence of films.  Unlike Rise of Skywalker however, Endgame benefited from the continuity and strong leadership of Kevin Feige that persisted all throughout the series of films and consequently had a much more cohesive feel to it–a sense that it was the culmination of a story that had been planned out, rather than a plane that was being landed as well as it could, with one engine out and bent landing gear.  To be fair, no one could have predicted real-life tragedies such as Carrie Fisher's untimely demise which must have posed significant and compromising story choices.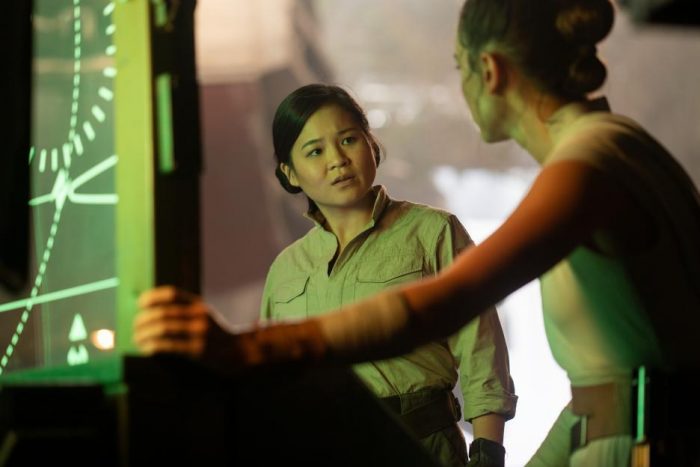 Speaking of Fisher, it's hard not to comment on the highly publicized use of old footage spliced together to give her a presence in the film.  I don't think there's any way they could have done it without giving viewers some hint of awkwardness in staging and cinematography, but I actually thought it was pulled off reasonably well.  It's not the role one would have wished Leia Organa would have played in this last installment, but as Star Wars so often teaches us, the Force doesn't always play fair.
The film's familiarity doesn't end with just The Force Awakens either–there are a million different fan-friendly callbacks to moments throughout the saga from the various animated series, video games, and even possibly other franchises.  One character's staging may give long-time Disney parks fans strong Captain EO flashbacks, while another moment seemed straight out of Frozen 2.  Poe and Finn banter charmingly and relentlessly, no matter how life-threatening the situation, almost as if Chandler and Joey had gotten abducted from their Friends apartments.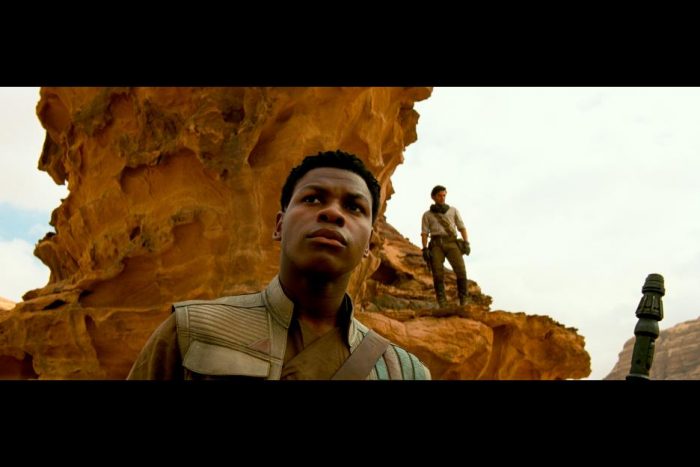 The actors all do a great job embodying the characters they've now been playing for three films and their comfort with themselves and each other leads to some nice interaction between them.  Daisy Ridley again gives a standout performance as the troubled Rey who is continually seeking answers to unfortunate questions.  She gives a physicality to Rey that makes her continual Jedi acrobatics look effortless and believable.  Oscar Issac drips with charisma and almost makes you forgive Poe for his attempted mutiny and inadvertent role in destroying the bulk of the Resistance in the last film.  My favorites are usually the droids however, and this film is no exception.  Anthony Daniels is, as always, pitch-perfect as C-3PO and gives the beleaguered and unappreciated protocol droid a wonderful send-off.  The new D-O droid is both adorable and hilarious and one of his lines (which would not have sounded out of place from Toy Story 4's Forky) made me laugh until I wheezed.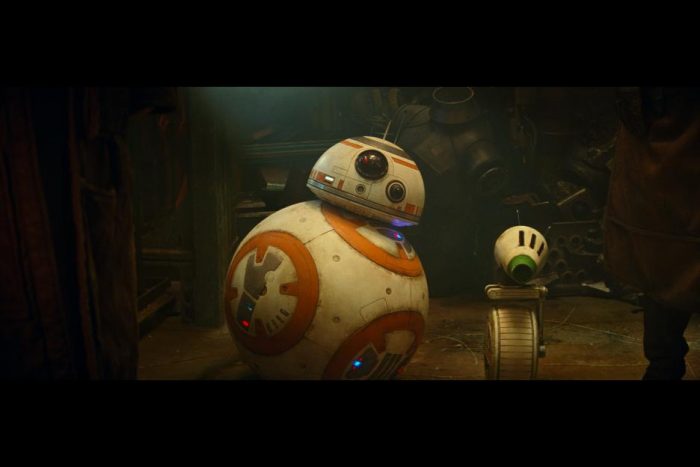 At the end of the day, The Rise of Skywalker is a fun movie:  I enjoyed it when I watched it, but although I have seen all the Star Wars films I am a casual fan who does not necessarily bleed midi-chlorians and is not heavily invested in any particular iteration of the Star Wars mythology.  If you do strongly weigh in on one viewpoint or another, you are likely to feel very differently about this film depending on whether you adhere to The Force Awakens or The Last Jedi as your favorite Star Wars flavor.  In any case, taken as its own film in isolation, The Rise of Skywalker entertains but expends so much time and energy trying to tie up loose ends left to it by other films, it doesn't end up with much to distinguish itself in the audience's memory.  The Force may be with you always, but The Rise of Skywalker, maybe not so much.
Star Wars: The Rise of Skywalker is presented by Lucasfilm. Rated PG-13, it stars Carrie Fisher, Mark Hamill, Adam Driver, Daisy Ridley, John Boyega, Oscar Isaac, Anthony Daniels, Naomi Ackie, Domhnall Gleeson, Richard E. Grant, Lupita Nyong'o, Keri Russell, Joonas Suotamo, Kelly Marie Tran, and Billy Dee Williams.
Written by J.J. Abrams and Chris Terrio and directed by J.J. Abrams. Produced by Kathleen Kennedy, J.J. Abrams, and Michelle Rejwan. The Executive Producers were Callum Greene, Tommy Gormley, and Jason McGatlin .
Rating: PG-13. Running time: 2 hours, 22 minutes. The film enters general release on December 20, 2019
Questions?  Comments?  Suggestions?  Drop us a line below.
Be sure to follow @allearsnet on Facebook, Instagram and Twitter!
Check out our YouTube Channel for reviews, news, information and more!
Click below to subscribe to the AllEars® newsletter so you don't miss any of the latest Disney news!