Premiering on December 20 (tonight!) on Disney+ is Pick of the Litter:  A new docu-series revealing the hard work and difficult choices behind the creation of Guide Dogs for the Blind.  Surprisingly suspenseful, it follows the course of six dogs and their foster families as they attempt to navigate the meticulous training course required to function as service animals.
At a recent press conference, Executive producers, Don Hardy and Mary Celenza, CEO of Guide Dogs for the Blind, Chris Benninger, and puppy raisers Roger and Sue Dupuy spoke on how the documentary came to be and the process of capturing their adorable subject matter.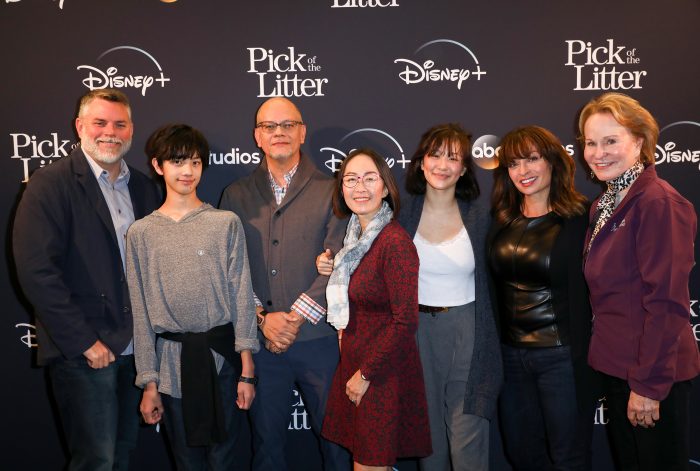 Sue Dupuy on being filmed:  "I had a little bit of nervousness at having so many people come into our home and see us at our best, and also at our worst.  Not being able to control that had a little bit of anxiety, but working with Mary and the crew I immediately felt a connection, knowing that they truly wanted what was best, not just for the documentary, but to portray the incredible mission the guide dog has and the impact that the puppy obviously has on our family.  And I really think they did a wonderful job portraying that accurately."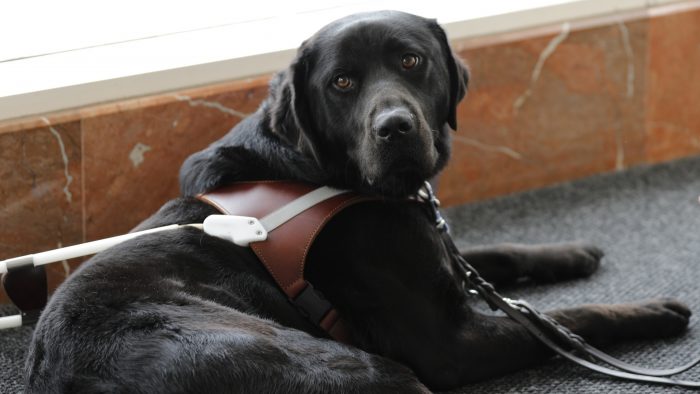 Benninger on Guide Dogs for the Blind's mission and Pick of the Litter's part in furthering it:  "Well, we're absolutely thrilled with the film because this raises visibility around Guide Dogs for the Blind–what we do, how we do it–and really, the inspiration of our mission.
"Our mission is to help those who are blind and visually impaired to gain independence through the use of guide dogs.  And it's a huge communal mission…we estimate that in order to get a dog to guide…there's at least fifty people who are involved.  All of our services are free–we receive no government funding, so we're completely dependent on the support of our communities.  So we're hoping that this will raise people's support of this mission."
Celenza on the issue of editing in a happy ending:  "I feel like all the endings are happy in their own way, and I think that's what's wonderful about guide dogs.  Whether a dog is career changed and becomes a fantastic pet or whether a dog is career changed to Guide Dog's other organization, Canine Buddies…Dogs for Diabetics, they can go into other service or they can be matched with a person who's visually impaired and be a best friend/companion and partner.  I feel like any of those endings are happy so we really just want you to see what is going to happen with the six dogs that we're following."
Hardy:  "I would just add to that, that it was really great to have partners in ABC and Disney that allowed us to follow these stories where they went.  Because, certainly, you want every ending to be absolutely super happy…they're all climbing Mount Everest at the end…but they do take twists and turns and it is a roller coaster ride and they really let us follow the stories where they went and that's all you can really hope for as a filmmaker."
Pick of the Litter will be streaming on Disney+ starting December 20, 2019 and running for six episodes.  It is produced by ABC Studios, a division of Disney Television Studios
Visit DisneyPlus.com to learn more!
Questions?  Comments?  Suggestions?  Drop us a line below.
Be sure to follow @allearsnet on Facebook, Instagram and Twitter!
Check out our YouTube Channel for reviews, news, information and more!
Click below to subscribe to the AllEars® newsletter so you don't miss any of the latest Disney news!