The holidays are here, and you know what that means: treats, treats, and more treats!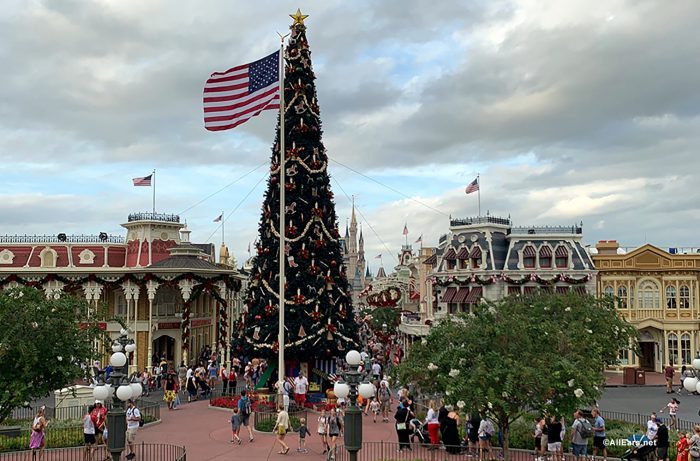 While we have seen loads of Disney holiday merchandise and decor, the real star this year has been all the holiday eats. Guests to the Parks of Walt Disney World have so many new and returning items to love, but today, we thought we'd shed light on the most underwhelming holiday treats in Disney World.
Many of these treats may vary depending on how they are prepared and who they are prepared by, but for us, we found that these fell a little flat.
1. Pumpkin Spice Pretzel
The Pumpkin Spice Pretzel ($6.79) can be found in at Thirsty River Bar and Trek Snacks in Disney's Animal Kingdom. This pretzel is dipped in orange-colored icing and is filled with a pumpkin spice filling.
While this pretzel tastes outstanding, there's a bit of an issue when it comes to appearance. The pretzel literally has to be dunked in a sea of orange icing and when that mixes with a warm pretzel, it kind of just turns into an orange mess. That pretzel has an orange facial mask on, and it is not a good look.
But if you aren't in it for the looks and you're all in on flavor, then this is a delicious option!
2. Peppermint Cookies and Cream Milkshake
Another semi-disappointing holiday addition this year is the Peppermint Cookies and Cream Milkshake. While we had minty expectations for this treat, we were sad to find that it was a cookies and cream shake lightly sprinkled with peppermint pieces.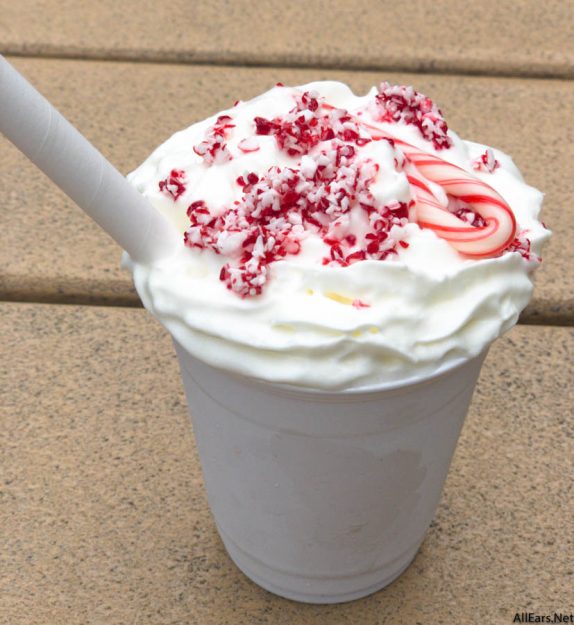 It's still a yummy option if you're looking for a classic cookies and cream shake, but if you were hoping for a more pepperminty treat then I would choose something like the Peppermint Soft-Serve and Peppermint Ice Cream Sandwich. If you're still interested in this treat you can find it at Trilo-Bites in Animal Kingdom for $5.49.
3. All the Verrines in Hollywood Studios
Don't get us wrong, we love a good verrine. Buuuuut we were a little disappointed that there wasn't a bit more creativity when it came to the treats at Studios. There are four verrines this season and each one offers a different flavor and look.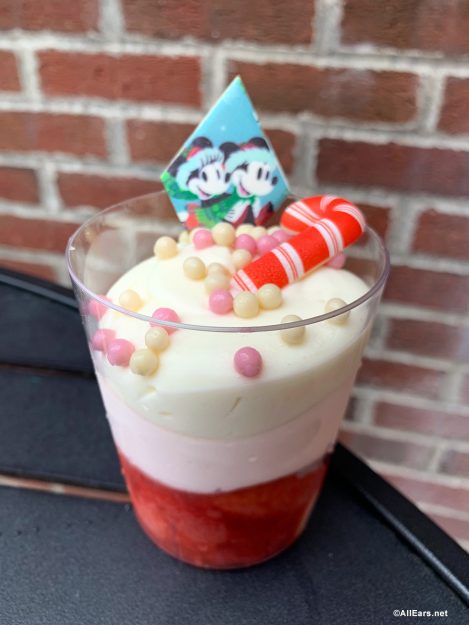 You have the option of the Strawberry Mint Verrine, the Olaf Verrine, Caramel Apple Verrine, and the Goofy's Hot Chocolate, Not Hot Chocolate Verrine. Our favorite of the four was Goofy's Hot Chocolate, Not Hot Chocolate which can be found at BaseLine Tap House for $4.99.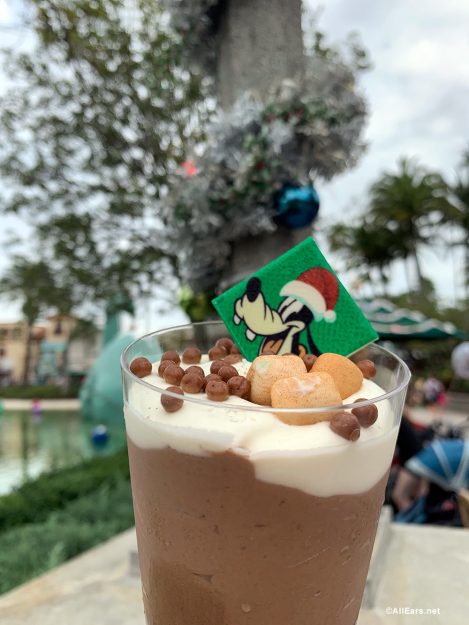 While these were all pretty good, we'd just love to see more variety and options around Hollywood Studios.
4. Santa Mickey Waffle
Another underwhelming holiday eat was the Santa Mickey Waffle Sundae ($7.79) from Sleepy Hollow in Magic Kingdom. Sadly, our waffle was a little soggy thanks to the ice cream, and it wasn't cooked well. We felt like instead of the crusty on the outside, soft on the inside we expect from a Disney waffle, we just had a crusty waffle. It was tough and wasn't very fresh. This was a total BUMMER since we were so jazzed for this one!
But you never know, you might have a better experience with your Santa Mickey Waffle!
5. Cherry Pistachio Float
Another treat that we were really excited about was the Cherry Pistachio Float from Aloha Isle. This is a twist of cherry and pistachio soft-serve on top of frozen hot chocolate. Sadly, we just didn't think that the chocolate blended with the overwhelming cherry flavor. We wished that the pistachio had come through more, but sadly, we were left wanting a little more.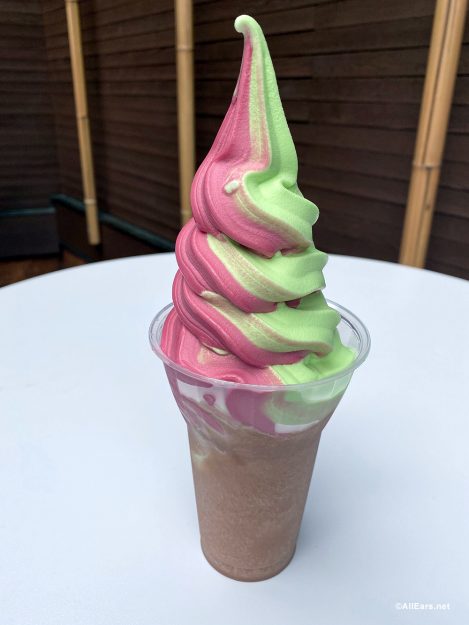 As we said, while these were underwhelming for us, they could be your number one treat! Try them out and let us know your thoughts!
Are you visiting Disney World this holiday season? Let us know in the comments below!
Join the AllEars.net Newsletter to stay on top of ALL the breaking Disney News! You'll also get access to AllEars tips, reviews, trivia, and MORE! Click here to Subscribe!