It's the Happiest Place on Earth, and it has been for nearly 65 years! Over the last six and half decades, there have been a lot of changes!
We've seen technology advancements. We've seen rides or characters lose their popularity. Lots of attractions have come and gone — but some have remained steady. Some we have loved since opening day those many years ago.
Here are 7 Disneyland Opening Day Attractions We Still Love Today!
ALLLLLL ABOARD!!!! Walt Disney LOVED trains — so much so that those close to him joked that he only built Disneyland to get a bigger train set.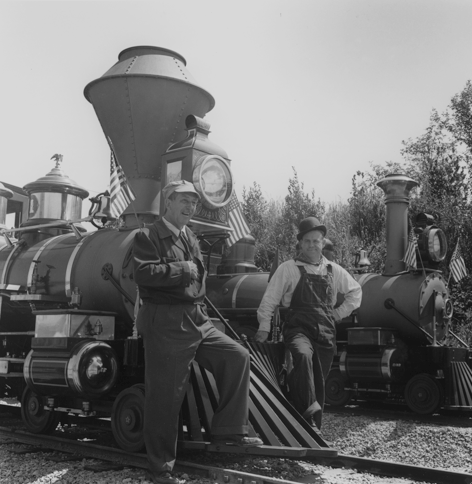 The railroads at Disney parks are iconic — none more so than the original. Guests can still take a spin around the park, with stations in Tomorrowland, New Orleans Square, Toontown, and, of course, Main Street, U.S.A.
The OG princess is also an OG attraction in Disneyland. This ride may say that anyone can ride it (no height requirement), but beware: it scares us grownups sometimes.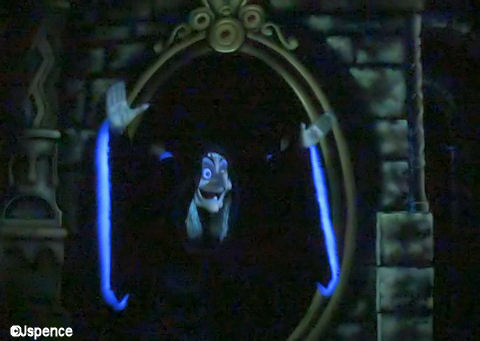 Regardless, it's a classic Disney dark ride we still love! Especially because Walt Disney World's version closed a few years ago.
That's right, guests have been busy gettin' dizzy in Disney parks for almost 65 years.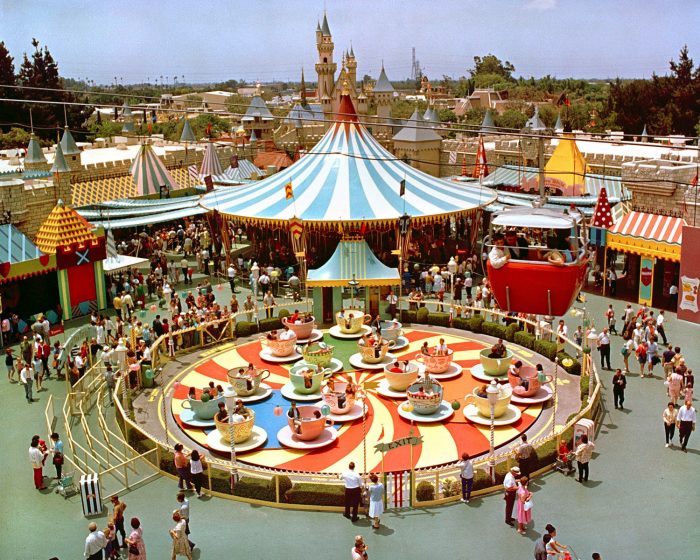 Very few attractions are as quintessentially Disney as a spin on the teacups — it's a rite of passage! While the Mad Tea Party is no longer in its original location in Disneyland, it will always be a must do (just not right after lunch).
Did you know? The original Jungle Cruise was a serious script about the animals — similar to Kilimanjaro Safari. But with mechanical animals.
The skippers eventually starting inserting jokes to liven up their day, and thus, the Jungle Cruise we know and love was born!
This ride is so cute! It starts with a giant whale and proceeds to tell tiny tales.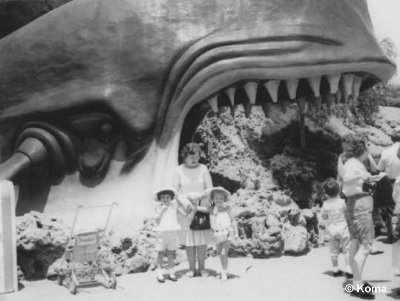 This sweet, somewhat simple attraction has guests board boats and sail through miniature versions of Disney fairy tale sets. While new movies have been added throughout the years, the charm has remained steady since day one.
BEEP BEEP. Kids have been able to get behind the wheel since Disneyland's debut.
Autopia is the only attraction from Tomorrowland to still be around today, and we can't help but love it (even if we're still terrible drivers)!
Oh, wow, this is such a delightful, insane, weird, amazing attraction. Disney World said goodbye to its Mr. Toad to make way for Winnie the Pooh, but you can still go on a wild ride to "nowhere in particular" in Disneyland!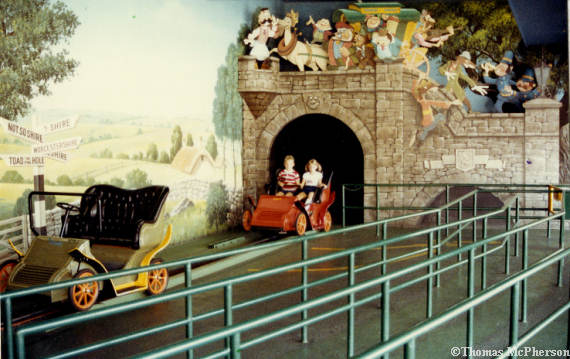 Mr. Toad's Wild Ride is seriously weird — you literally die and go to H-E-double hockey sticks. But we love it — in all of its bizarre glory.
Have you been to Disneyland? What are your favorite old school attractions? Let us know in the comments!
What's the latest at Disneyland, *BESIDES* Star Wars: Galaxy's Edge? Check out these recent posts!