When you think about which rides at Disneyland Resort are the most frightening, Guardians of the Galaxy — Mission: Breakout! probably comes to mind along with the Incredicoaster, Space Mountain, and Big Thunder.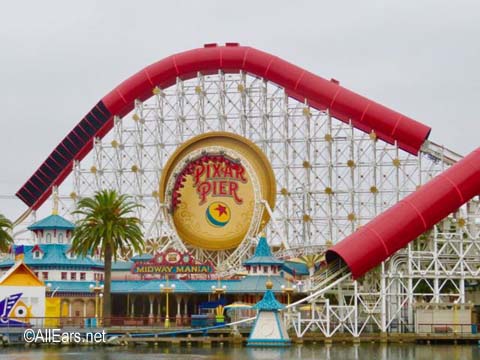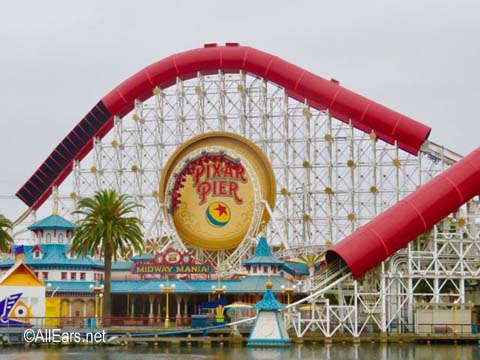 But there are some seemingly innocent Disneyland Resort attractions that  are secretly a little scary! Consider yourself warned!
Finding Nemo Submarine Voyage
Every claustrophobic person's worst nightmare, this harmless-looking ride gives people who have a fear of confined spaces the heebie jeebies. They're just. too. small. No one wants to be that close to their fellow riders. And are the walls closing in? The walls feel like they're closing in. 😉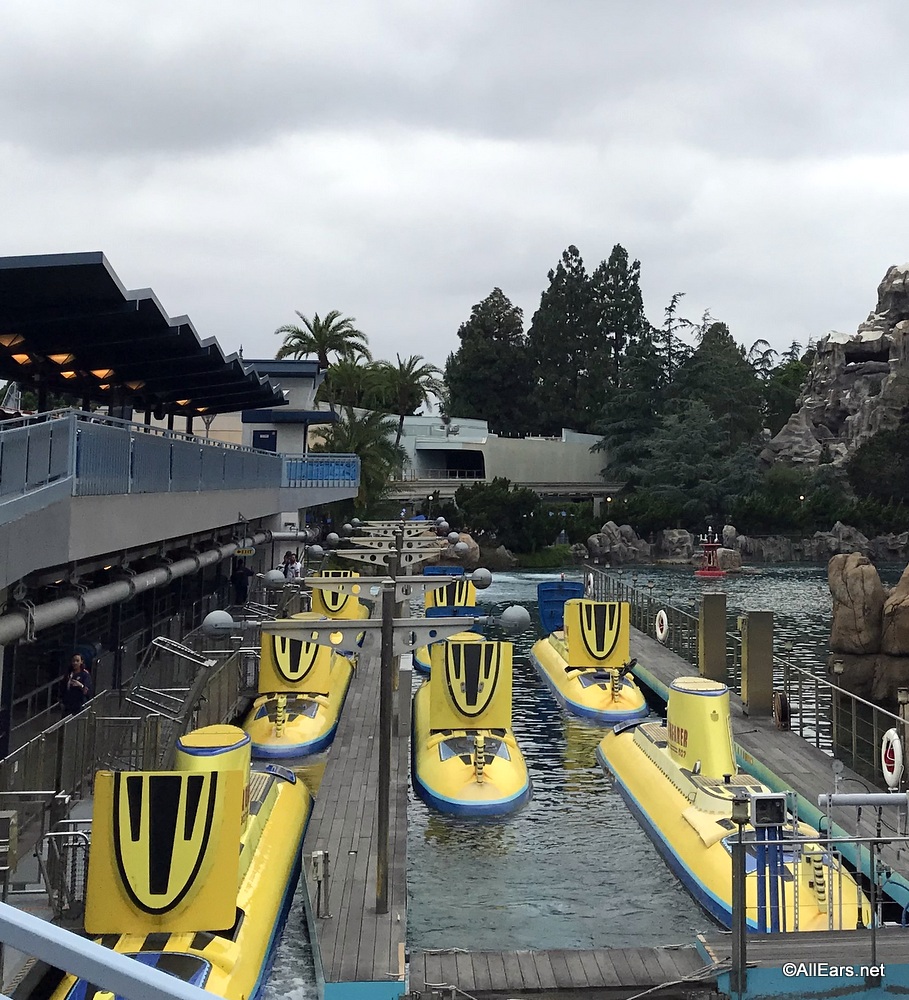 Pixar Pal-A-Round Wheel
It's just a ferris wheel, right? Wrong! Even folks without a fear of heights are weak at the knees because some of the Pixar Pal-A-Round's cars slide and drop over a track on the inside of the wheel as it slowly turns. For a tamer, more traditional version, stick to the stationary cars along the outside of the wheel which don't drop.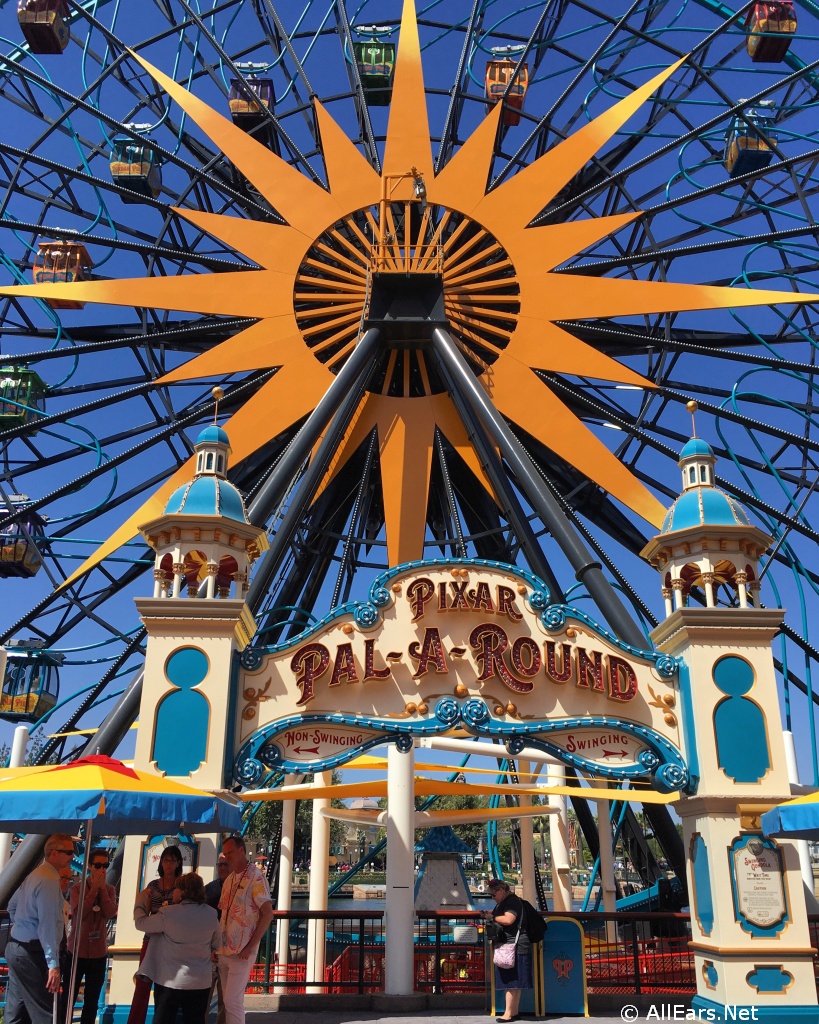 Soarin'
Yes, believe it or not there's a small percentage of the population that find Soarin' to be anything but a beautiful, scenic ride in the clouds! While you're never that far from the ground, the simulation can feel a little too convincing at times! And with nothing more than a lap belt for safety and your legs dangling freely, this peaceful ride could stir up an intense fear of falling!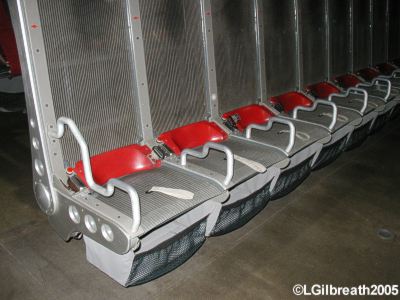 Goofy's Sky School
Don't be goofed by this ride! By all outward appearances, Goofy's Sky School looks like your average kiddie coaster, but this pint-sized attraction packs quite the punch! Nearly every turn sends your car over the edge, giving you the sensation that you're flying off the track! This style of roller coaster is commonly referred to as a "Wild Mouse". (In this case we say it's a wild pup because Goofy.)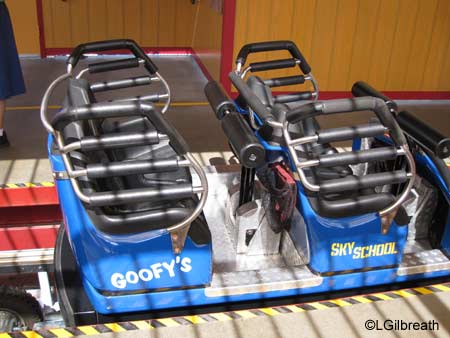 Haunted Mansion
Sure, us adults know that the frights are all in good fun and that nothing in the Haunted Mansion is actually haunted (right?), but little kids may have a harder time grasping this concept. We've seen many little ones screaming in terror as they were boarding their Doom Buggies against their wills. If your kid are afraid of the dark or have any aversion to spooky ghosts and ghoulies (even though they aren't real!), it's probably best not to drag them along on this one (or at least to recognize you might need the chicken exit…).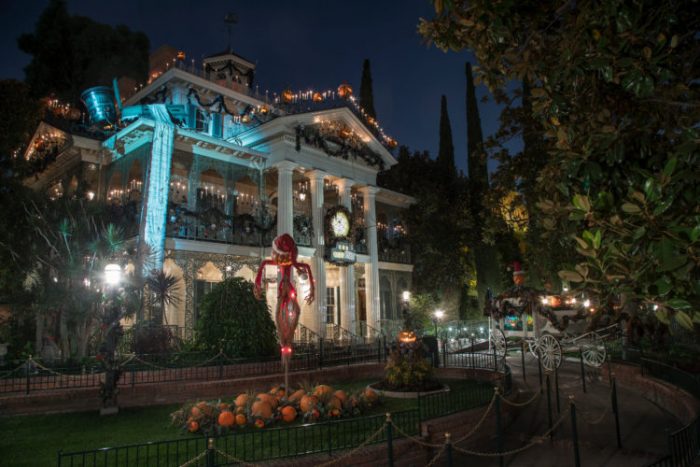 Pirates of the Caribbean
Ah, a Disneyland classic — and arguably one of the best attractions at Disneyland! BUT also potentially a very frightening ride for small children. Even though we think of these pirates as rowdy and fun-loving, they are technically-speaking firing off guns and cannons at each other. Not to mention the long periods of darkness, abundant skeletons, constant disembodied voices… well, we think you get the picture.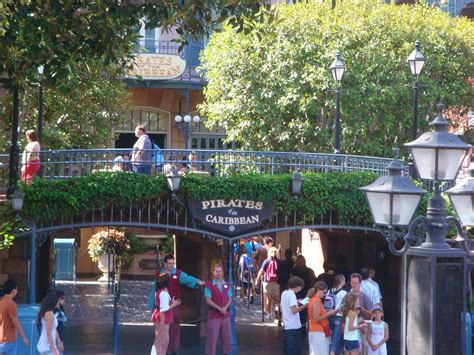 Indiana Jones Adventure
This Disneyland ride has it all — action, thrills, special effects! Some of those effects, however, can be a little too much to handle for someone who's afraid of snakes or bugs. Again, we blame this ride's successful scariness on Disney being too good at its craft and convincing us the attraction is actually crawling with pests!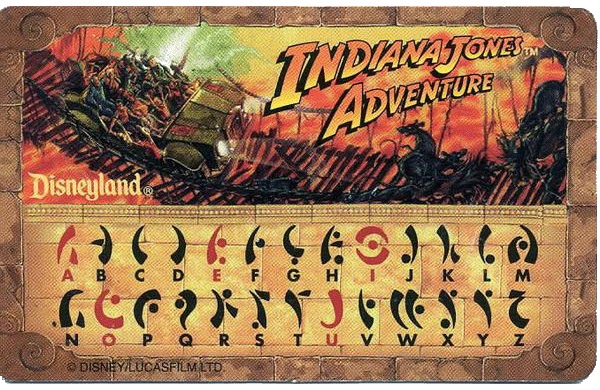 Mr. Toad's Wild Ride
We might never know how many children thought they were about to be hit by a train as the locomotive engine came toward them and shortly after felt the rush of heat from the flames of Hell (man, this is one CRAZY ride). Just because this classic Disneyland attraction is located in Fantasyland doesn't mean it's not the stuff of nightmares.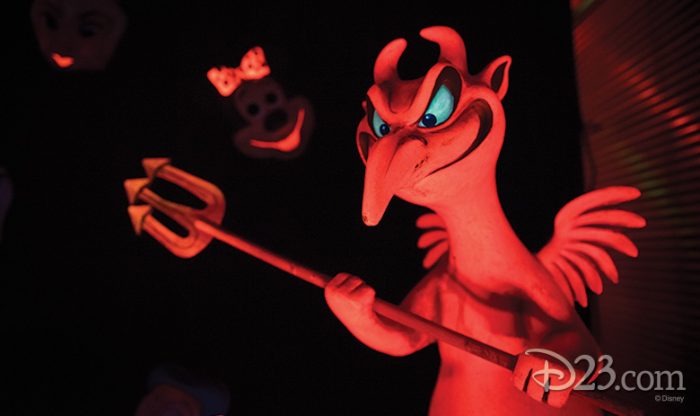 Which Disney rides terrified you as a child? Are there any that still do? Let us know in the comments section! And leave us some reviews in at the links below, too!
Want to read more AllEars Reader Reviews or leave one of your own?