Rise of the Resistance isn't set to open at Walt Disney World until December 5, but at a media preview for Star Wars: Galaxy's Edge, Disney revealed some specific details about the first-of-its-kind attraction — and we just finished previewing the ride!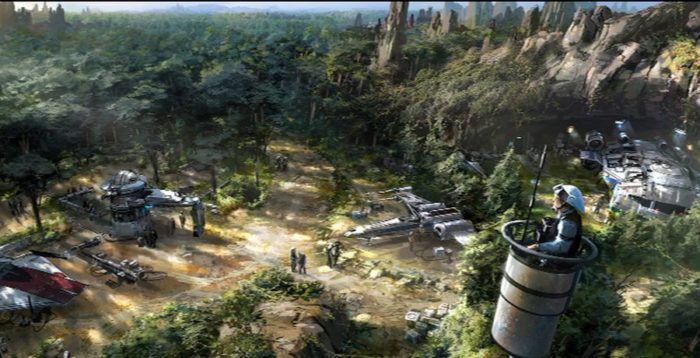 Here's what it will be like to ride Rise of the Resistance!
Rise of the Resistance is located in the Resistance area of the land in order to hide from the First Order. And because it's hush-hush, you've been specially invited to join a secret base with Leia and the other fighters.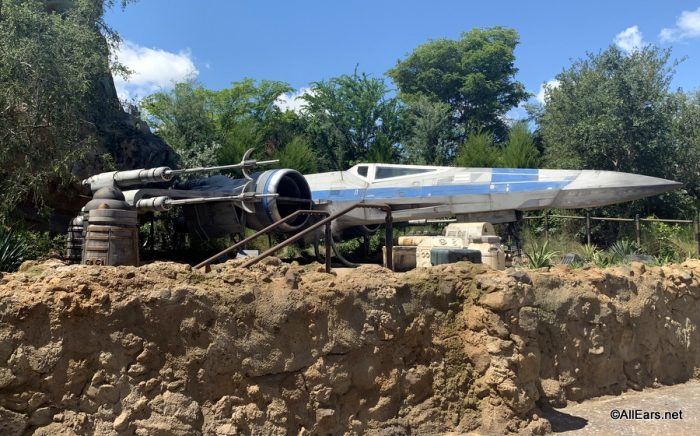 During the pre-show, riders see Rey, BB-8, and more iconic images — including Poe Dameron's ship. Once you've accepted the invitation to join the Resistance, you'll "leave Batuu" via a "transport ship". Your pilots are Poe and Nien Nunb, and it appears riders in the transport vehicle will remain standing for that portion of the ride.
The transport journey is hijacked by Hux, and when the doors open again, riders are on a Star Destroyer inside a massive space. Stormtroopers are lined up, and First Order Guards pace through the room.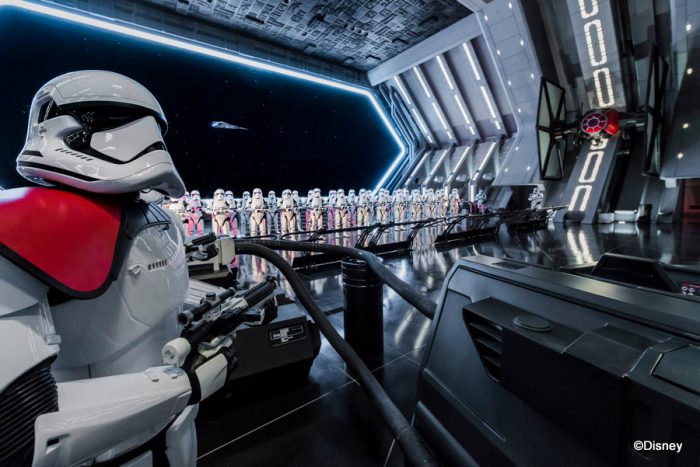 Our preview ended there, but further details released by Disney at the media event tell us that as riders try to escape, they board a second ride vehicle — this one a trackless escape pod  — and are piloted by R5 droids — which, as it turns out, are terrible drivers that get lost a lot. On this part of the ride, the vehicles encounter Stormtroopers and At-At. This intense sequence leads to the riders' final escape attempt!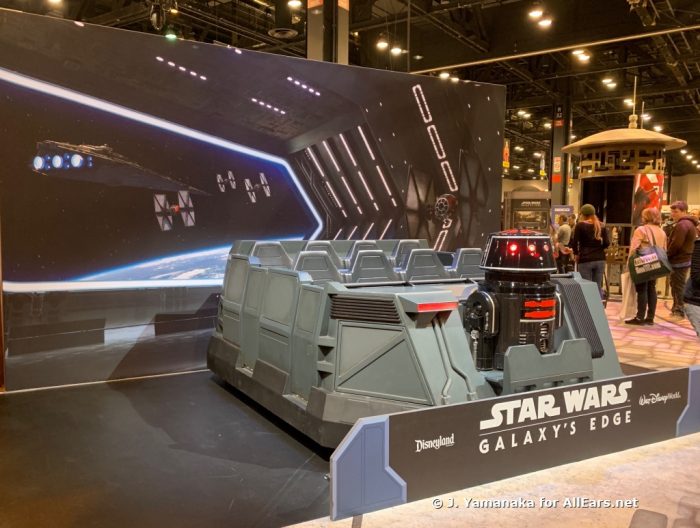 The trackless ride vehicle enters an escape pod for a drop jettison, and the ride vehicles will drop while riders continue watching a simulator screen that keeps them immersed in the attraction.
Some things to note: the portion of the ride when riders are accompanied by Poe in the transport ship is expected to be all walking, and we expect Kylo Ren to make an appearance on the ride, but the preview did not share when he would appear.
Our blood is pumping just thinking about it! Will you ride Rise of the Resistance when it opens? Let us know in the comments!
Need to know more about Disney World's Star Wars: Galaxy's Edge? Don't miss:
Disclosure: We were invited by Walt Disney World to attend the media preview of Star Wars: Galaxy's Edge. This did not affect our reporting of the event — our opinions are our own.