"Penguin Highway," the first animated feature for director Hiroyasu Ishida, tells the story of Aoyama — a fourth-grader with the intellectual sensibilities, grave demeanor, and self-assurance of a man three times his age — and his investigation into the sudden and unexplained appearance of penguins in his neighborhood. With the help of a couple of his friends, a few of his enemies, and his dental hygienist/chess teacher/adolescent crush, he searches for a unifying theory to explain a number of unexplained phenomena.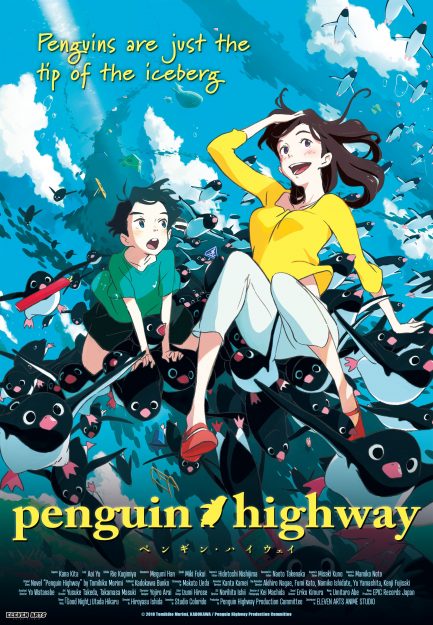 There is a lot to love about this film, which is only tangentially related to Disney — some of the animators used to work for Studio Ghibli, which Disney localized and distributed. But given that Disneynature's current release is also about penguins, it was interesting to see. Artistically, the character design is as adorable as you'd imagine from a film featuring massive numbers of penguins and schoolchildren.  A little of the Studio Ghibli look about it might be attributed to the fact that Yojiro Arai, who did character design and animation directing on it, is an ex-Ghibli animator.
Aoyama, in particular, is well-drawn in every sense of the word.  His character is probably one of the most completely developed of any anime child protagonists, with the boy's serious and precocious nature constantly at odds with his natural naivete.  On the one hand, his supreme confidence in his rational mind keeps him self-possessed under any number of trying circumstances, whether being tied up to a vending machine or having to watch while his research is being ripped up and defiled by bullies.  Aoyama's powerful attraction to Onee-san (her chest, in particular) on the other hand, completely baffles his understanding.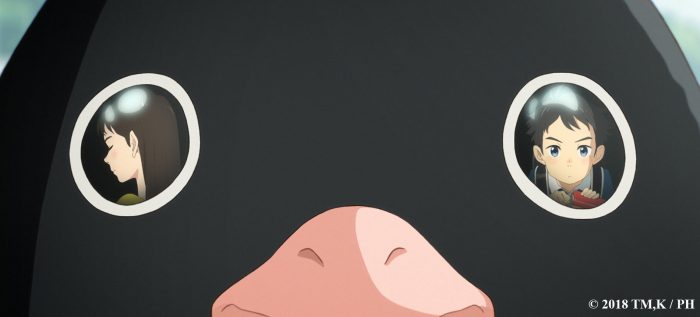 The story, based on the book by Tomihiko Morimi, is a little difficult to grasp — at one point you feel that you've pinned it as a coming-of-age story, when it suddenly veers into science fiction.  Occasionally, you might wonder if the whole thing is in Aoyama's head, given that the woman of his dreams isn't ever given a name (he refers to her only as "Onee-san," which is a casual form of "older sister").  Regardless, it's a group of refreshingly charming characters taking a rational approach to figuring out an increasingly irrational world — something relatable for children of any age, in any language.
Penguin Highway is currently in limited release.  Dates and locations can be located on the Eleven Arts website.
Language:  Japanese with English subtitles or English dubbed
Rating:  Not rated (treat as PG)
Director: Hiroyasu Ishida
Cast:
Aoyama: Kana Kita
Onee-san: Yuu Aoi
Hamamoto: Megumi Han
Uchida: Rie Kugiyama
Suzuki: Miki Fukui
Are you into anime? Will you be seeking out Penguin Highway? Let us know in the comments below!
Remember! When you're in Disney tag @allearsnet in your photos!
Be sure to check out our YouTube Channel for reviews, news, information and more! 
Click below to subscribe to the AllEars® newsletter so you don't miss any of the latest Disney news!